The Enata Group has shared the plans for 2023, starting with the Wingman Gen 2 refined control system. As builders of the flying 9.8-meter carbon
Foiler
, which brings America's Cup foiling technology to a 40-knot-capable dayboat/tender, Enata's Marine
Foiler
is capable of operating in conventional 'Archimedean' mode or, at 12 knots, taking off for 'Flight' mode, at which point quad foils lift the hull from the water for a supremely comfortable ride with supercar-like handling. The Foiler may be advanced in its design and build, but it does not require advanced piloting skills thanks to the clever control system. Called Wingman, the original implementation helped reduce the overall weight of the Foiler by 200kg, at the same time turning it into a true 'smart yacht'.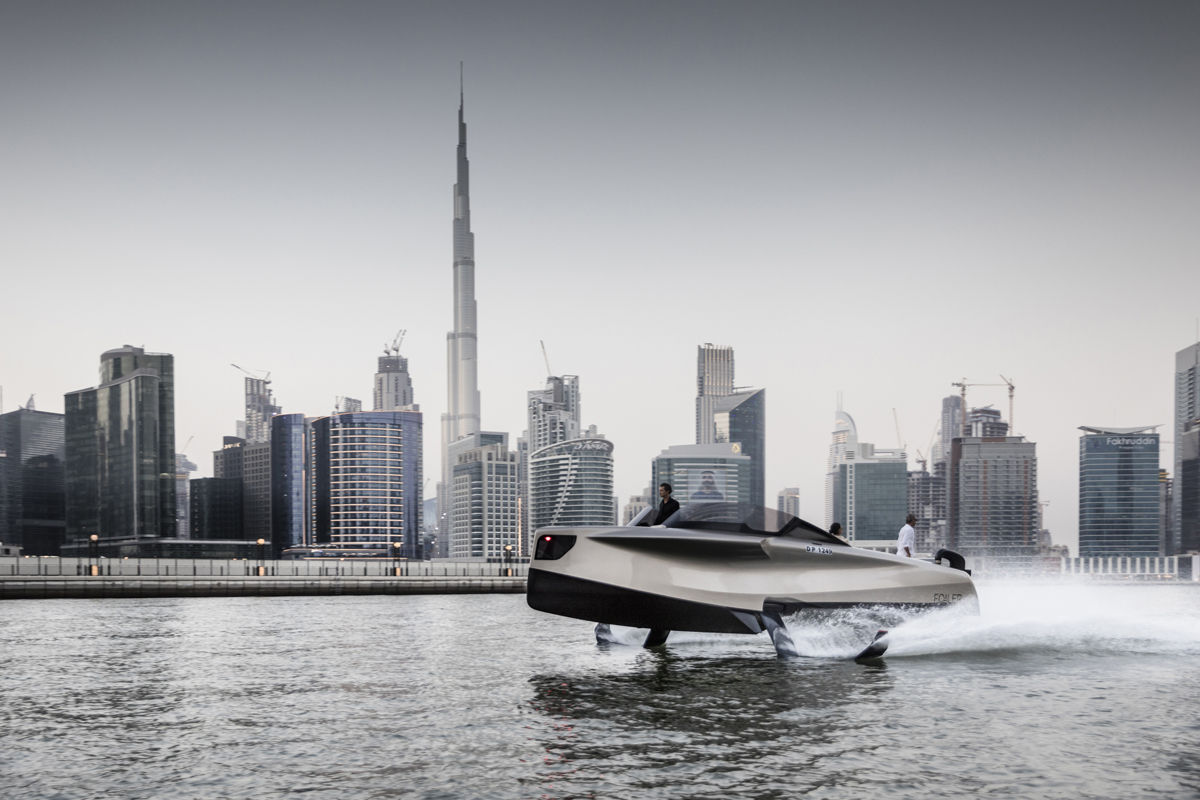 Photo by Guillaume Plisson

An updated version has now been released. The upgraded Wingman Gen 2 control system is twice as powerful as the original and allows for even more smart functionality, including the ability to monitor and control some aspects of Foiler through a mobile phone.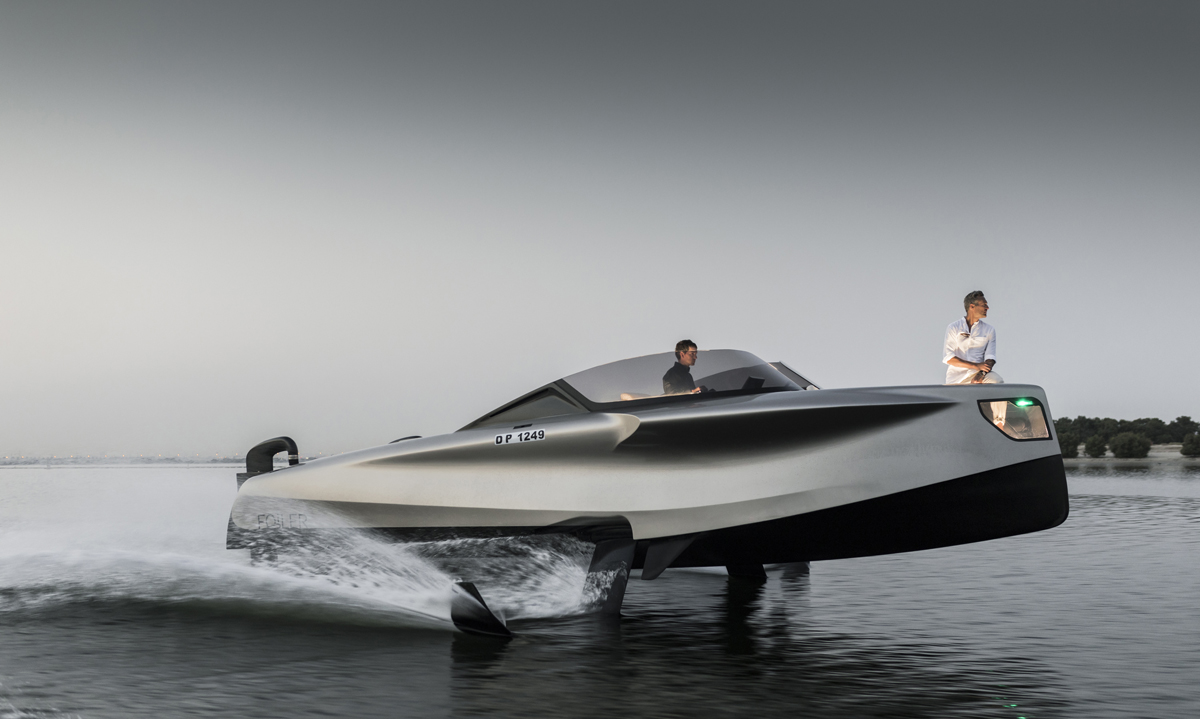 Photo by Guillaume Plisson
Monitoring and analyzing data from more than 250 data points on the Foiler, Wingman Gen 2 gives even more control over aspects such as fuel consumption and enabling preventative maintenance, while an internet connection will unlock diagnostic data sharing with Enata HQ as well as over-the-air system updates. The system has been designed not only with new-builds in mind but also as a retrofit option to existing boats, both foiling and non-foiling, and is also used on Enata's drones.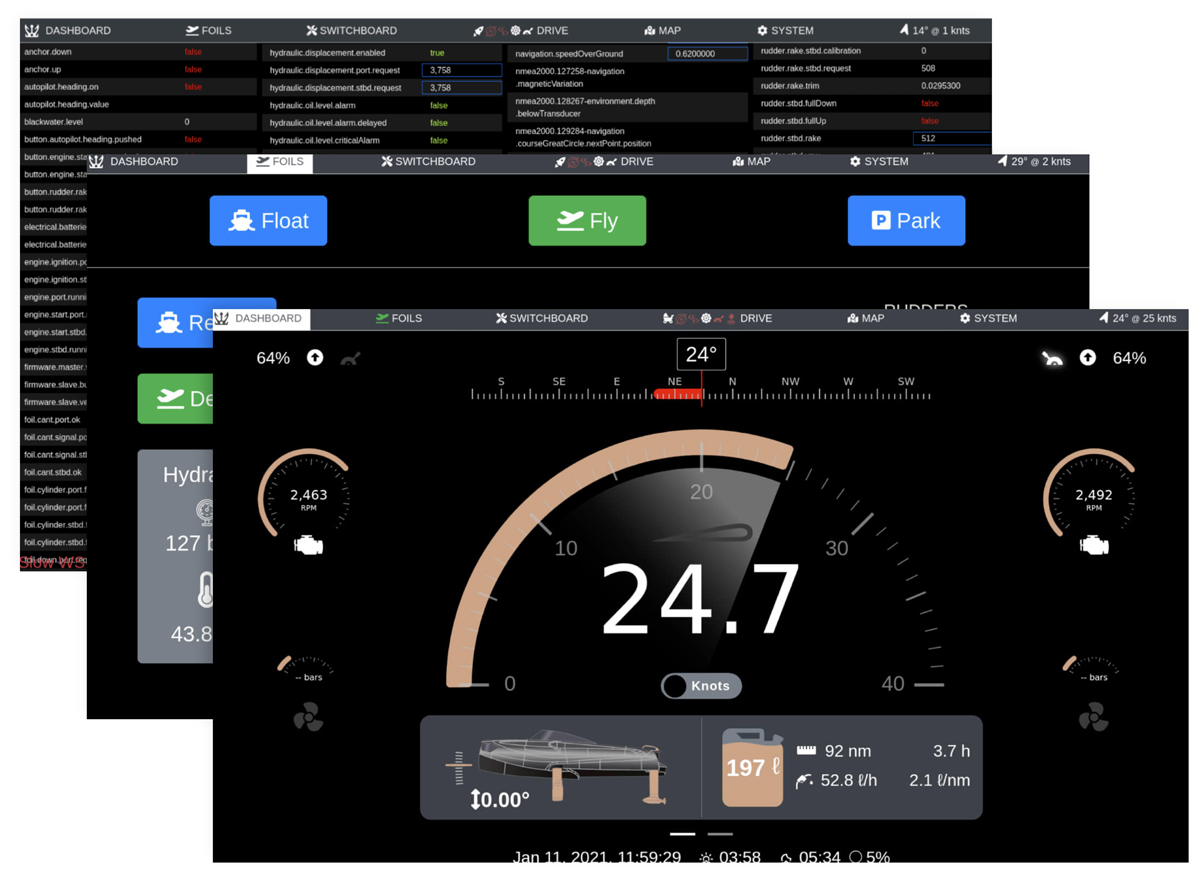 Dashboard Combo

"The Foiler represents a unique and unparalleled step toward a future of boating, and the evolution of the Wingman control system highlights the technological skill that resides with Enata," says Alois Vieujot, Director of Enata.
In addition to its Marine division, Enata has developed a considerable international reputation for its Aerospace operation which designs and builds world-title-winning remote control aircraft and advanced unmanned aerial vehicles (UAVs). That expertise has led to an exciting new partnership with electric vertical take-off and landing (eVTOL) specialist Bellwether Industries for the development of Bellwether's eVTOL flying car.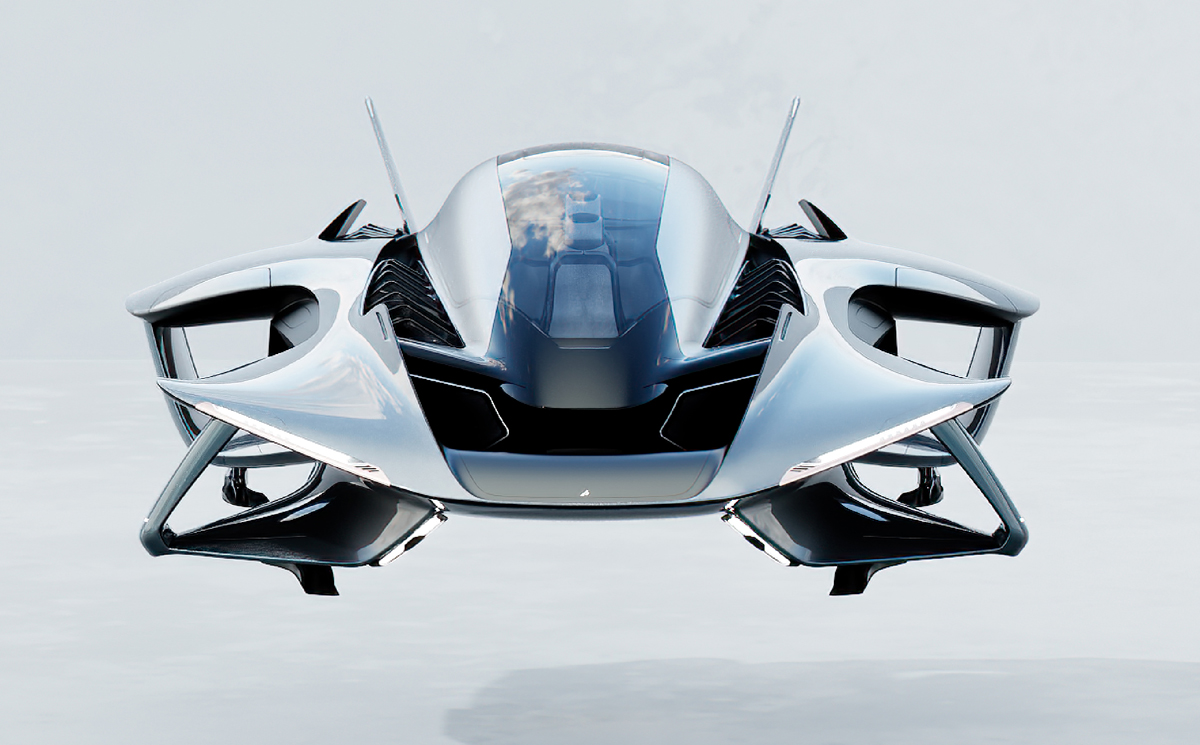 BWI Oryx

Bellwether's vision is for commuters of the future to take to the skies in private & personal eVTOL aircraft, and it recently previewed its third-generation design, Model Oryx–a sleek eVTOL model that comes in just slightly larger than an SUV car, capable of carrying a pilot and two passengers (with a four-passenger version planned for a future design generation).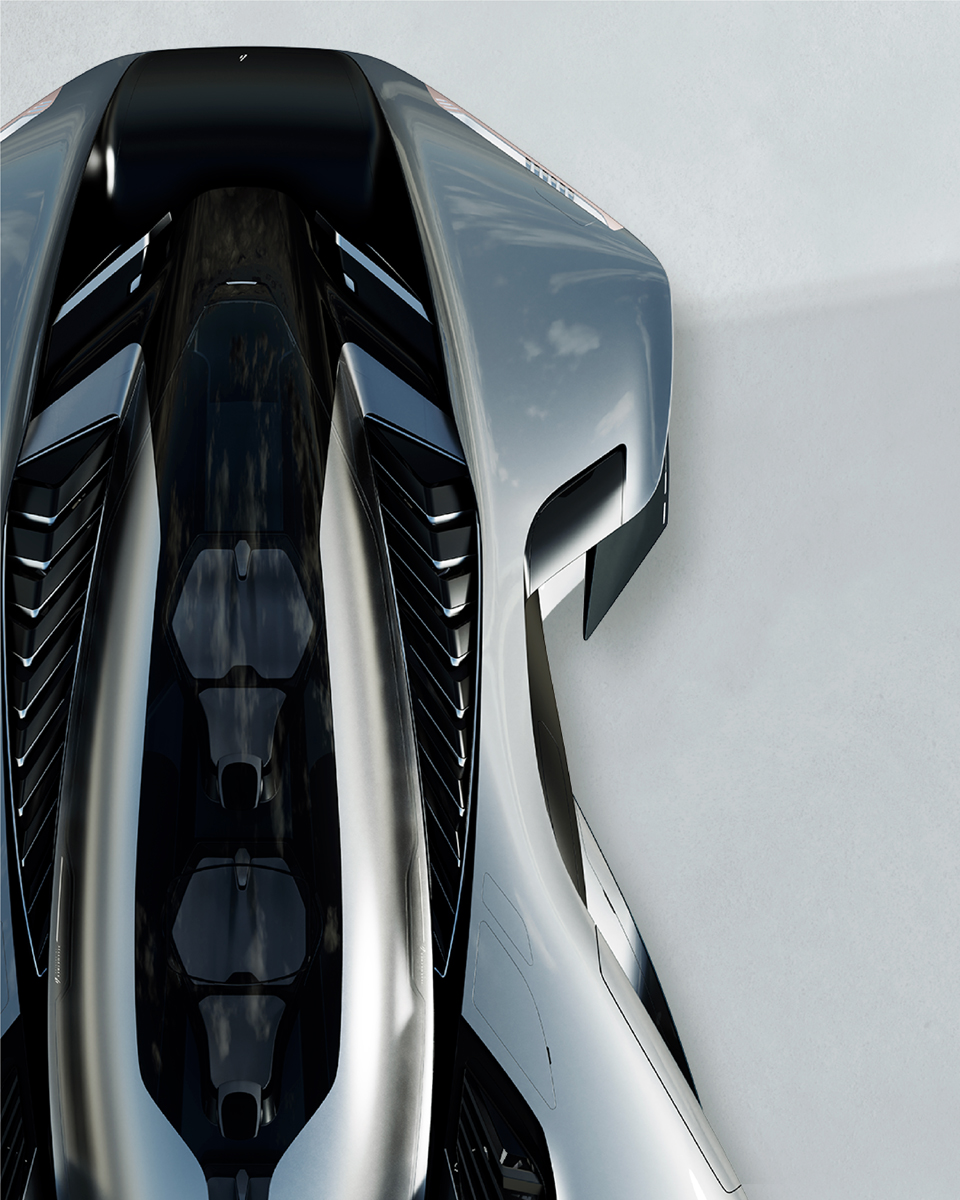 BWI Oryx

With Enata's vectoring system, Oryx would be able to cruise at 140km/h, which would allow a journey from London's Heathrow Airport to the Canary Wharf financial district in just eight minutes, compared to a typical journey time by the road of 50 minutes to an hour and a half.
Oryx is scheduled to debut in 2023 and will take off for the first time in Dubai.
The Bellwether team, led by Founder and CEO Daniel Chen, has been delving into the connection between humans and vehicles within the realm of intelligent mobility. They aim to bring about a seamless and convenient mode of transportation that enhances people's daily lives.
"The concept of aviation has been present and developed for hundreds of years, and the design for flying cars has been explored for over a century as well," says Daniel Chen, Founder and CEO at Bellwether. "The experience and current technologies in aviation are a critical foundation enabling all the possibilities, and there shall be no fear of innovation."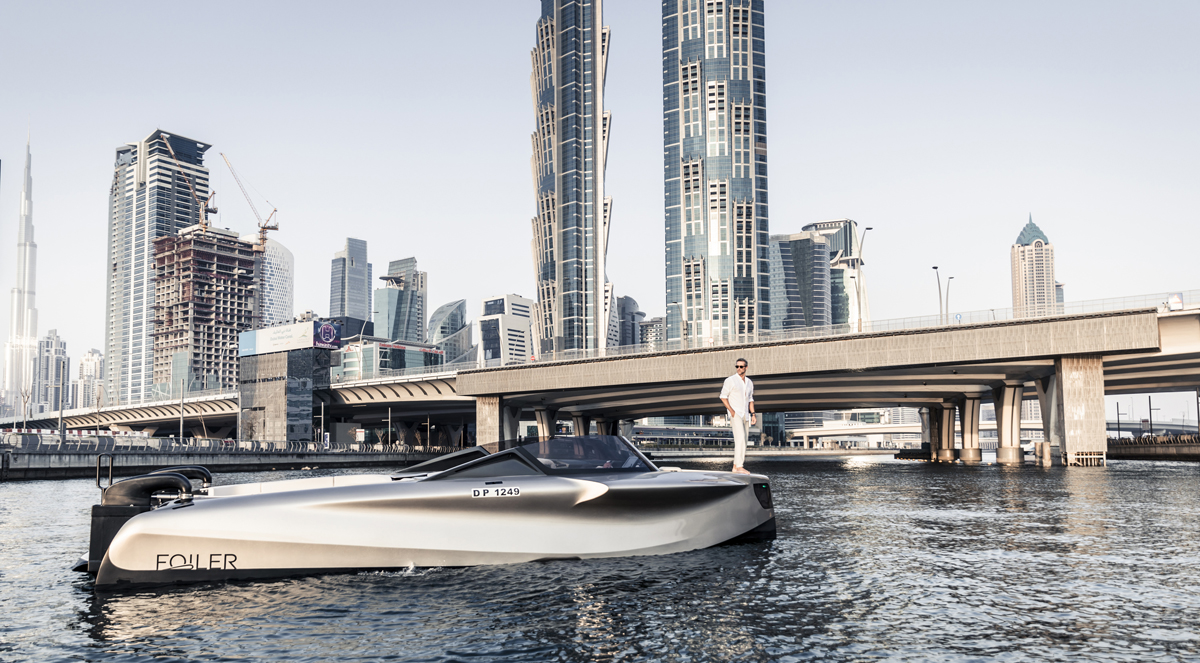 Photo by Guillaume Plisson

Enata also announced the new line of carbon wheels. With a focus on parts and panels design and supply across the automotive sector, the new department called Enata Motors will produce body kits, body panels, one-off parts and builds, OEM parts, and wheels, all constructed in carbon fiber for the ultimate in performance.
With its factory in the United Arab Emirates, Enata boasts a 75,000 sq.ft top-notch yard which hosts its three divisions: Enata Marine, Enata Aerospace and Enata Architecture. Enata Marine is located in Sharjah and offers a wide range of solutions: from cruising catamarans to flying yachts and mega yachts.
Credits: Enata Marine