The
WiLder 60
is generating widespread excitement as it nears its launch at Wider's shipyard in Italy. This 18.9-meter all-aluminum performance cruiser has a focus on both onboard comfort and captivating design, and combines dynamic features with refined finishing.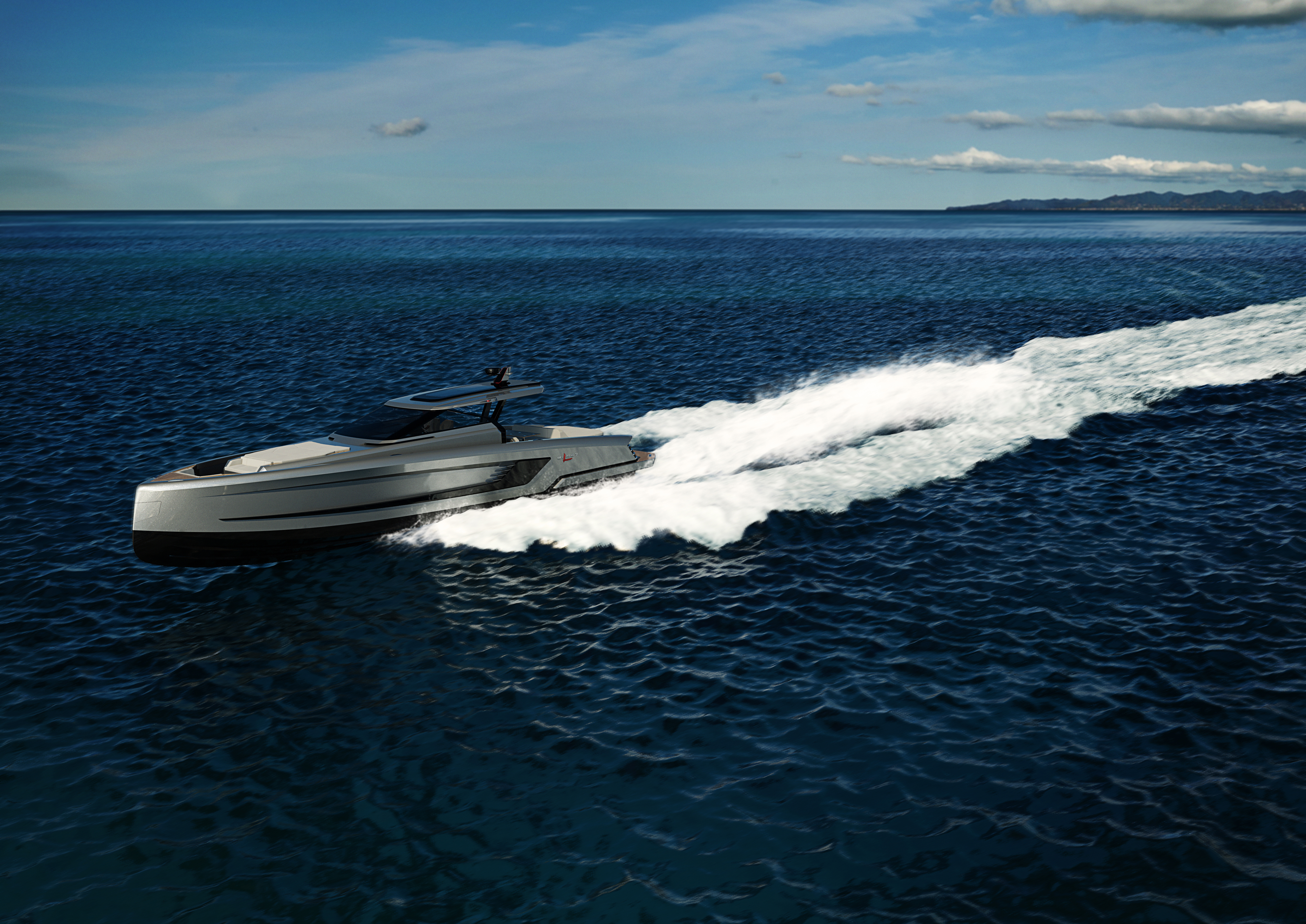 The yacht's layout features a forward party deck, central helm, and aft social deck with sunbeds, seating, and alfresco dining. The interior is fully customized, with the owner choosing two guest cabins amidships and an owner's suite in the bow area. The helm area leads to a saloon equipped with a designer galley cabinet and a relaxation area. The owner's suite has luxurious leathers, and glossy lacquer accents that reflect the yacht's striking exterior lines.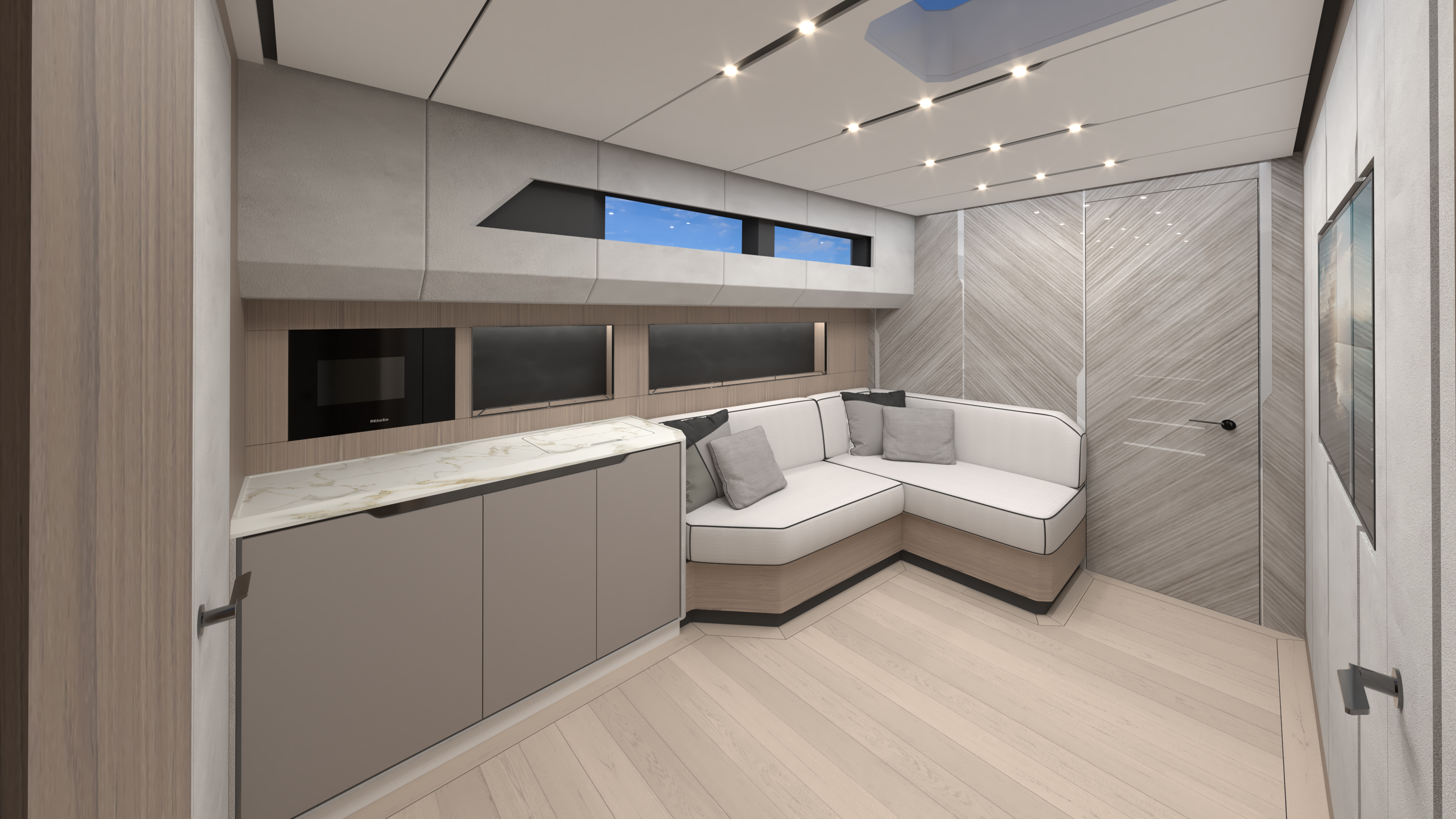 Throughout the interior, a sophisticated blend of materials, including leather, marble, and fine gloss finishes, creates an ambiance of refined luxury. The WiLder 60 exemplifies the craftsmanship and high living experience synonymous with Wider's yacht and superyacht projects.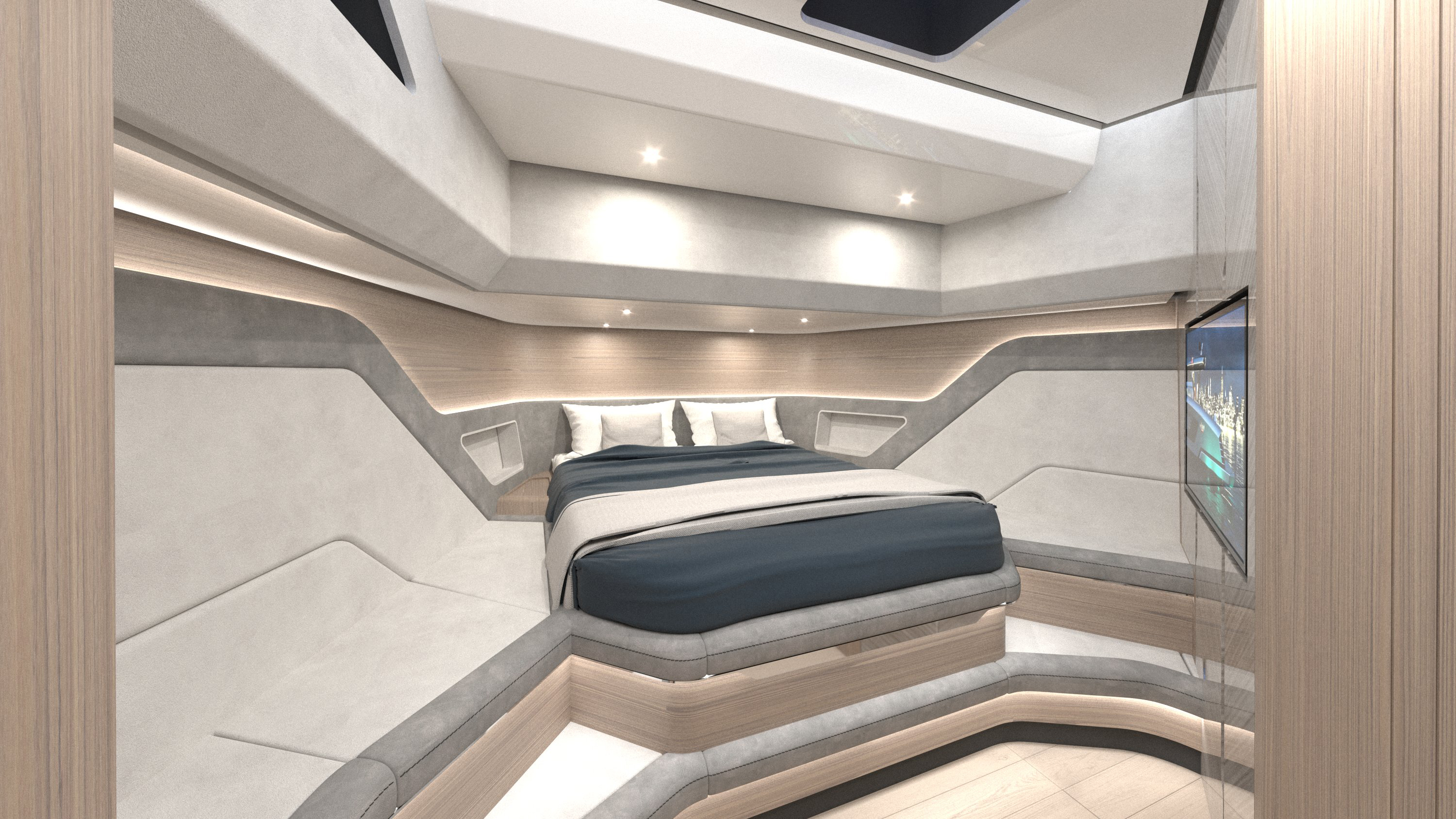 The first all-aluminum WiLder 60 will be powered by twin MAN V8 1300 engines linked to surface drives, which will deliver cruising speeds of 35 knots and a top speed in excess of 40 knots. With a range of more than 325 nautical miles she will be able to take the party wherever her owners desire.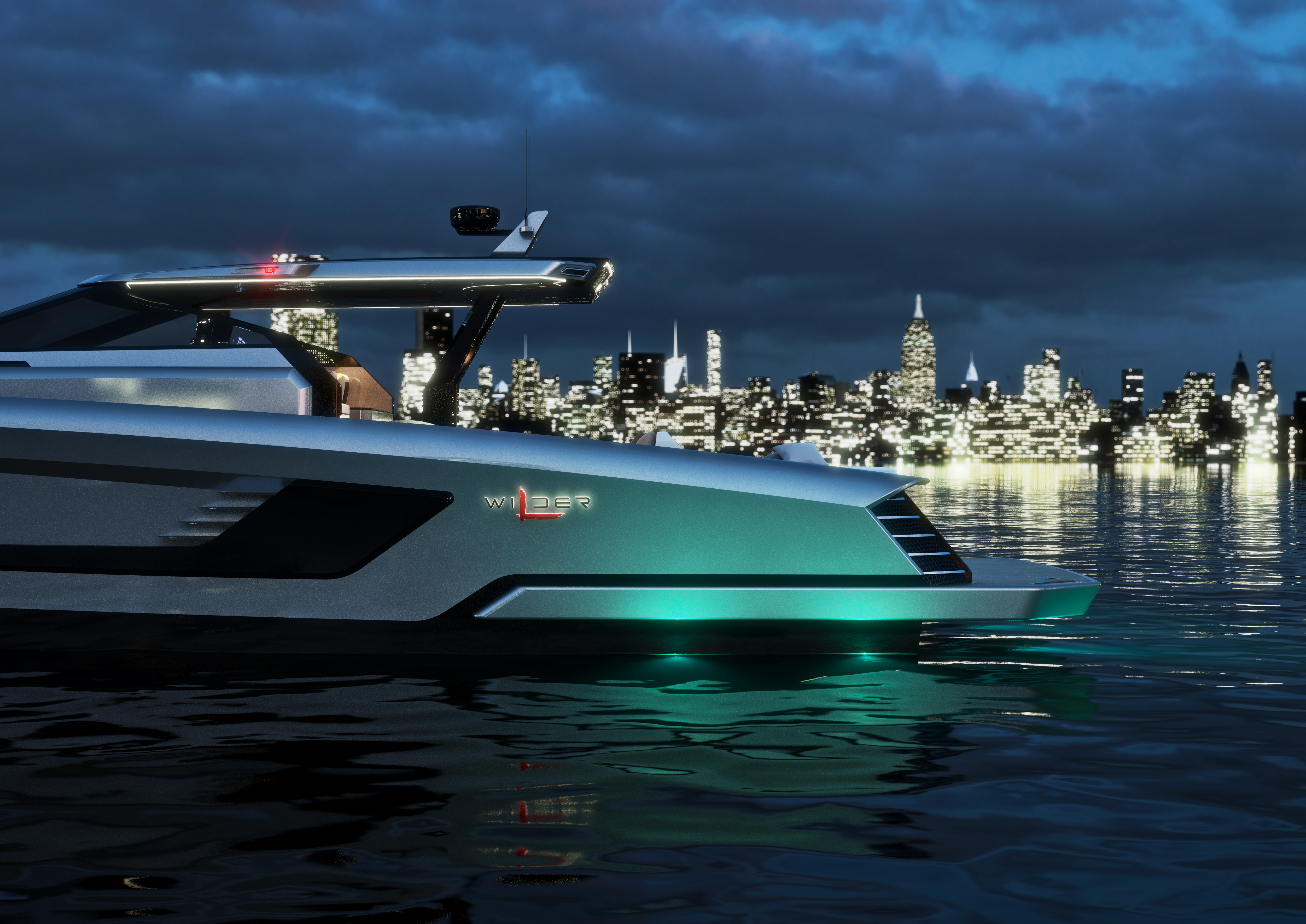 "We wanted to challenge the idea that a yacht with a sporty character should have modest interiors," says Marcello Maggi, Wider's President. "The result is a yacht that is as exquisite on the inside as she is sensational on the outside – proof that at Wider we really believe beauty is more than skin deep."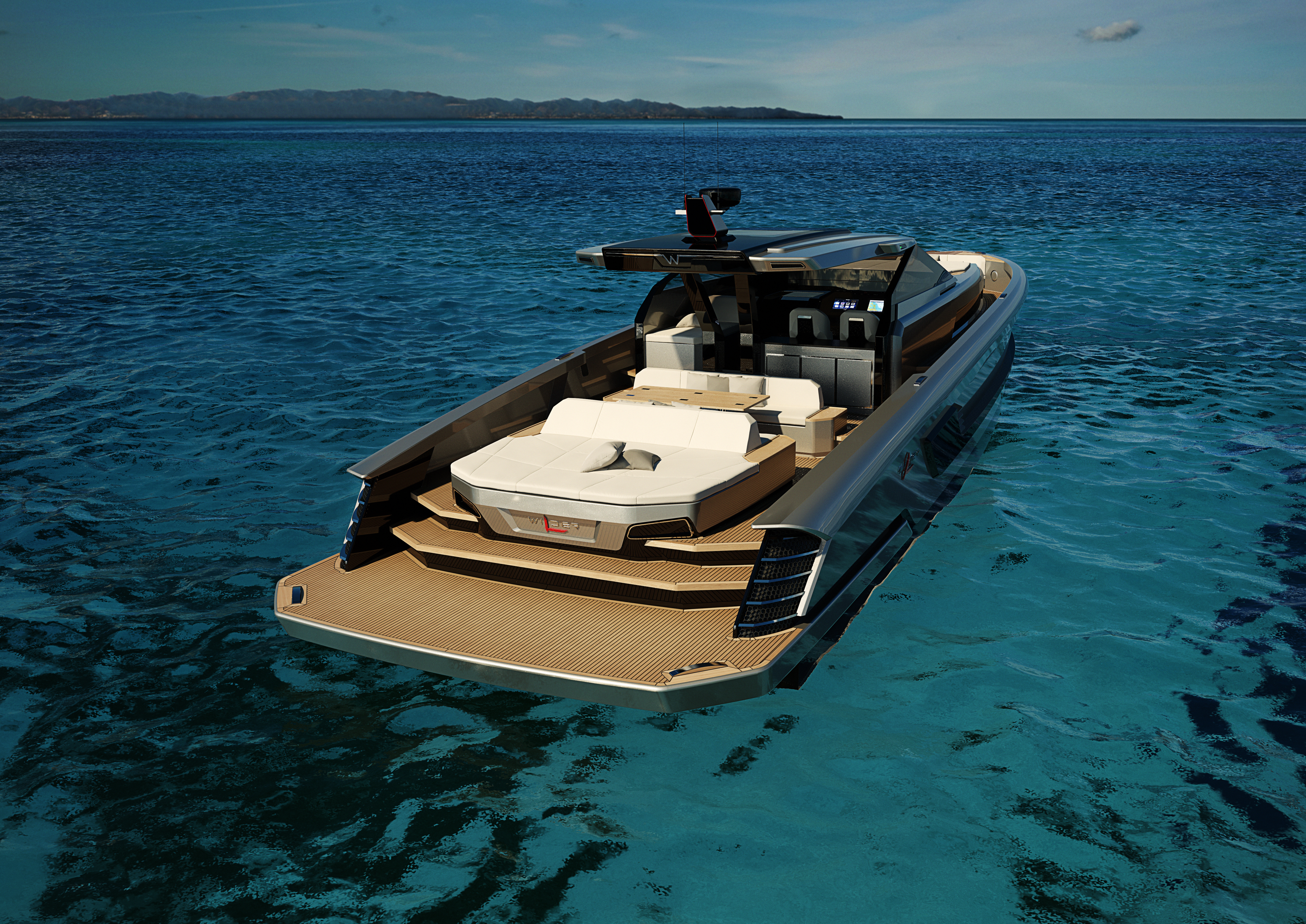 With construction proceeding quickly and the hull about to splash, the wait for the WiLder 60 is nearly over – the first yacht is due for completion in August 2023.
Wider yachts are designed and built with a strong focus on performance, significantly reducing fuel consumption, noise and vibrations emitted without forgetting the aesthetics of the design and the quality of the materials. Founded in 2010, the shipyard is now lead-by Marcello Maggi who heads W-Fin Sarl, the holding Company that owns 100% of Wider's equity. The three main Wider facilities are based on the East coast of Italy, from Ancona, which is the headquarter, to the new cutting-edge facility in Fano and the new Superyacht Hub in Venice, where superyachts and full-custom projects will be built.
Credits: Wider