Key features of this boat include extensive boating amenities, including a full cabin and shower for two guests, a galley with two refrigerators, one inside and one outside, and the Passarelle retractable model, which also serves as a swimming ladder. Hinged support sections increase the size of the swimming platform.
This is the first unit in the outboard version with a deep Tyrrhenian blue finish equipped with four 450-horsepower outboard racing engines.
They provide a maximum speed of 55 knots, a cruising speed of 40 knots and a range of 320 nautical miles. This range can be extended to 350 nautical miles at a cruising speed of 36 knots.
Founder of
Wally
Luca Bassani claims that they were able to maintain Wally's strong aesthetic personality and many of the practical features already found in the inboard model, perfect to meet the needs of customers who prefer a boat trip.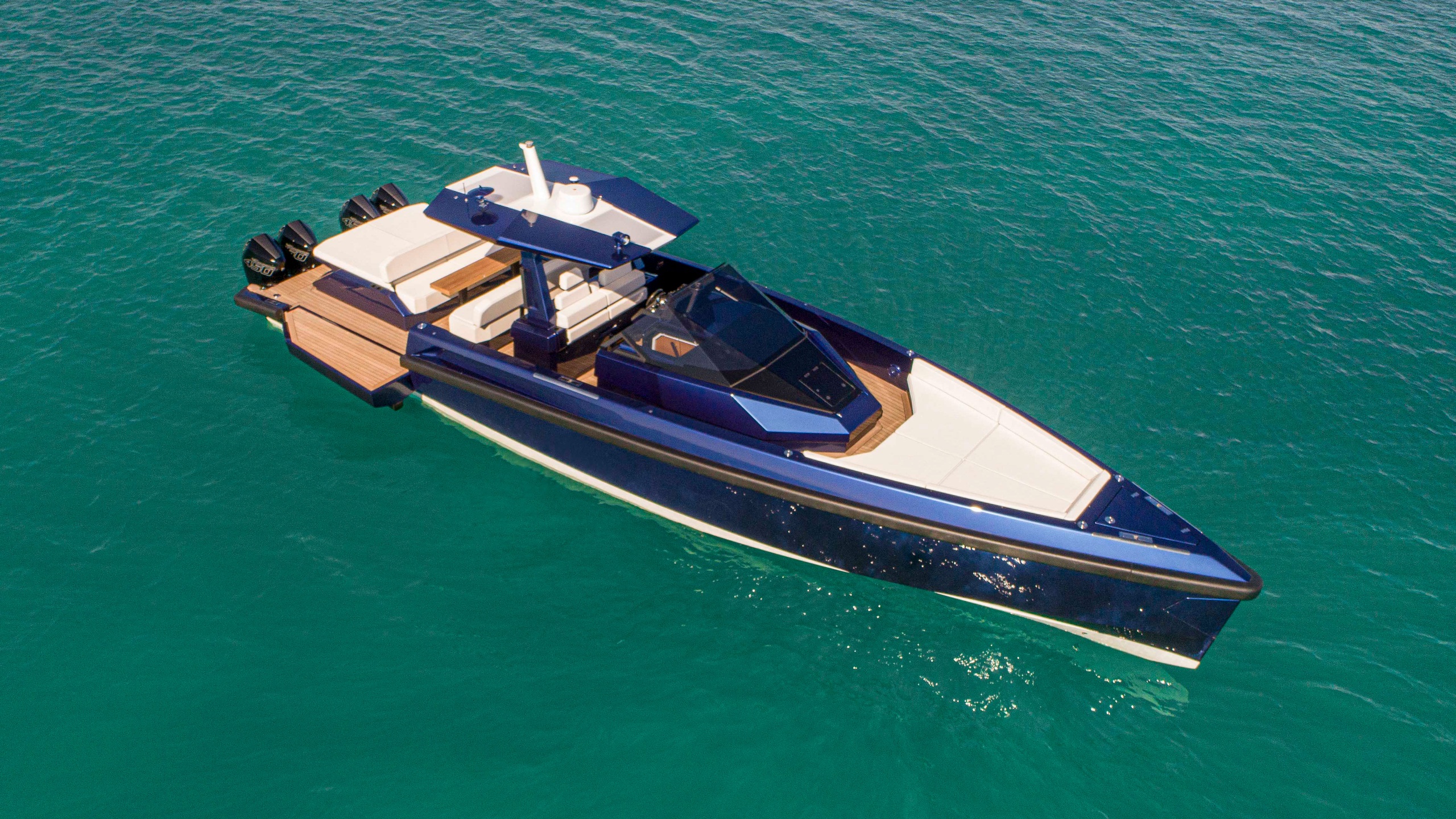 The change came after the third and fourth of 48 Wallytenders made their debut at the Cannes Yacht Festival last year after the acquisition of the Wally brand by Ferretti Group.