Over the last few days, the Ancona Shipyard performed an impressive naval procedure, moving the new 79-meter superyacht from one hangar to another.
CRN
, the Italian brand,
part of the Ferretti Group
, specializing in the construction of fully-custom steel and light aluminium alloy pleasure vessels between 40 and 100 meters in length, recently performed a major procedure - the relocation of the new 79-meter megayacht, bound to become the second largest yacht ever built by the yard.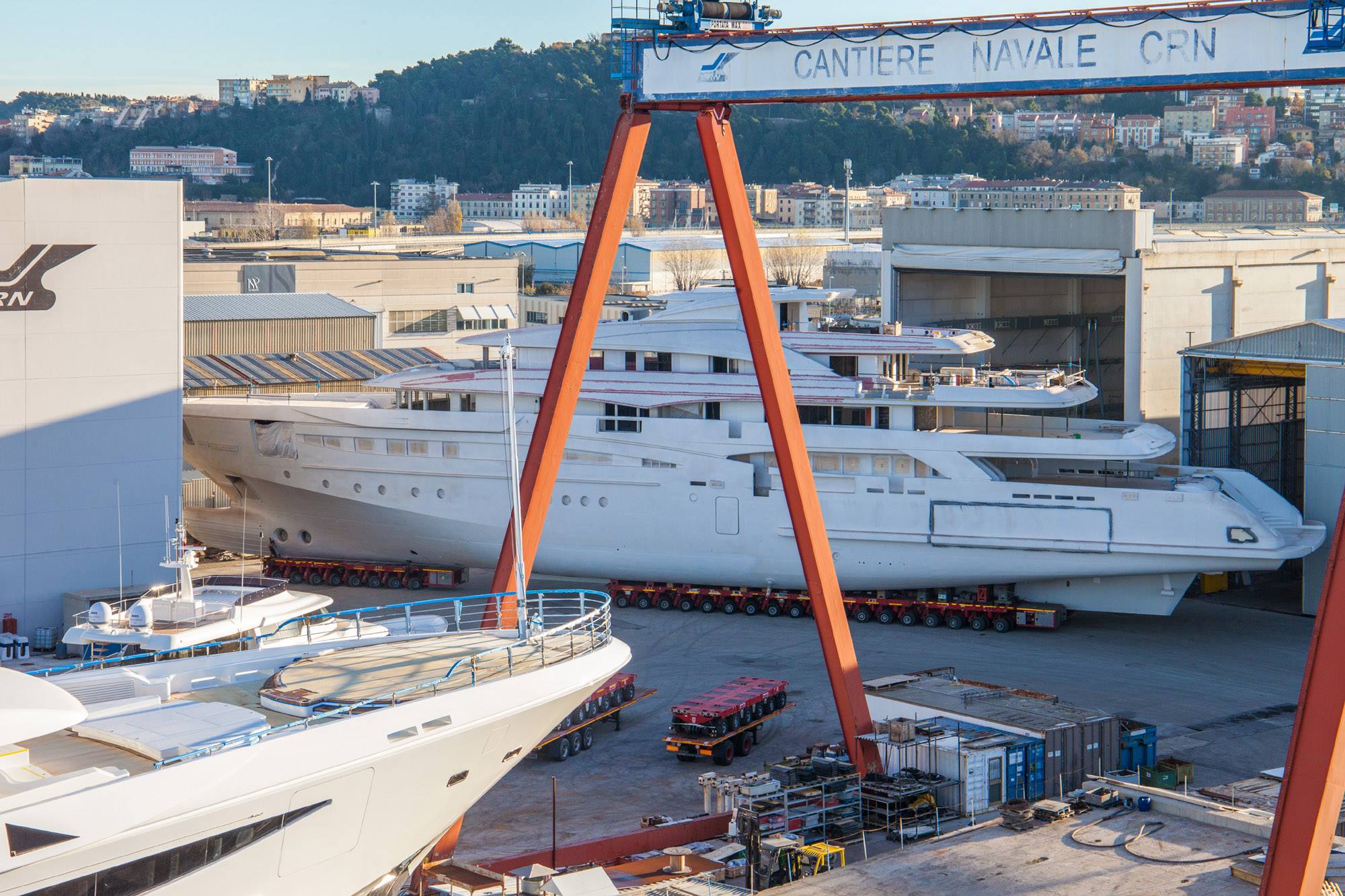 The yacht, weighing more than 1,000 tons, was skillfully moved 800 meters over a span of two hours from one hangar into another.
The relocation showed the impressive volumes of this new megayacht -
hull number 135
- designed by CRN's Technical Department in cooperation with Studio Zuccon International Project, who designed its exteriors, and with Studio Laura Sessa, who took care of interior design.
Entirely Made in Italy and bound soon to become one of the brand's most iconic products, the new 79-meter megayacht will be characterized by slender lines, airy spaces, and a great care for details.
Besides 79m MY CRN 135, three more superyachts are currently under construction at the Ancona shipyard: soon-to-be-launched
74m MY CRN
, 50m MY CRN
Superconero
, and 62m MY CRN 137.