CRN
, the Italian shipyard,
part of the Ferretti Group
, specializing in the construction of steel and aluminium vessels between 45 and 100 metres in length, is currently building the new 50m M/Y CRN Superconero.
At 50m long and 9m wide, this displacement steel and aluminium yacht within 500 GRT was developed by CRN's Engineering Department, in cooperation with Studio Zuccon International Project. Together they created design concept of the yacht's outer lines and its layout. Interior design was overseen by CRN's design & interiors department.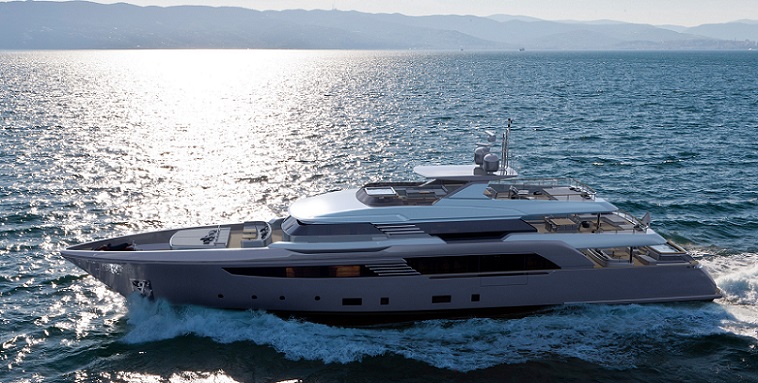 Activities at the shipyard are ongoing: over the last few weeks the hull was moved, superstructure elements are being assembled onboard the vessel, and work has begun on the installation of onboard systems and equipment, as well as the preliminary activities required for the installation of furniture. The launch is expected in 2017.
Superconero will feature all the main construction and design solutions that make up the shipyard's DNA: integrated en-suite balcony, fully enjoyable even when cruising, a terrace that opens up onto the sea when the yacht is at anchor, the aft beach club on the lower deck, a solarium at the water level and the tender bay; a designer lounge area at the sea level, resulting from the flawless integration of the floodable garage and the beach area. This is one of the latest innovations introduced by CRN, whereby a technical area, for the fist time ever, can be converted into a elegant lounge for guests.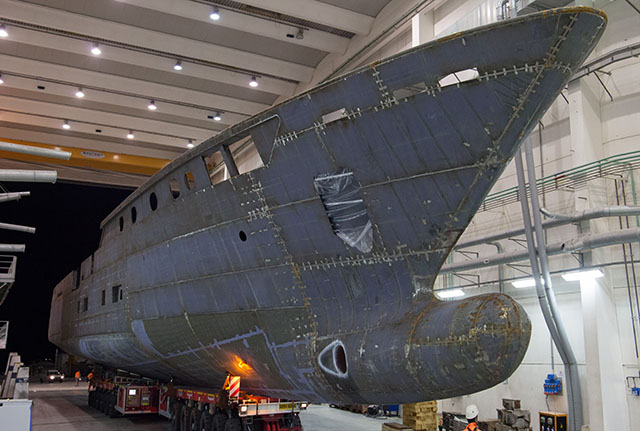 Besides the 50 m M/Y CRN Superconero, three more superyachts are currently under construction at the Ancona shipyard:
79 m M/Y CRN 135
, 74 m M/Y CRN 131, and 62 m M/Y CRN 137.