Florida based Norwegian designer Kurt Strand has revealed a number of interesting
superyacht concepts
. We picked up three of them.
Miami 133m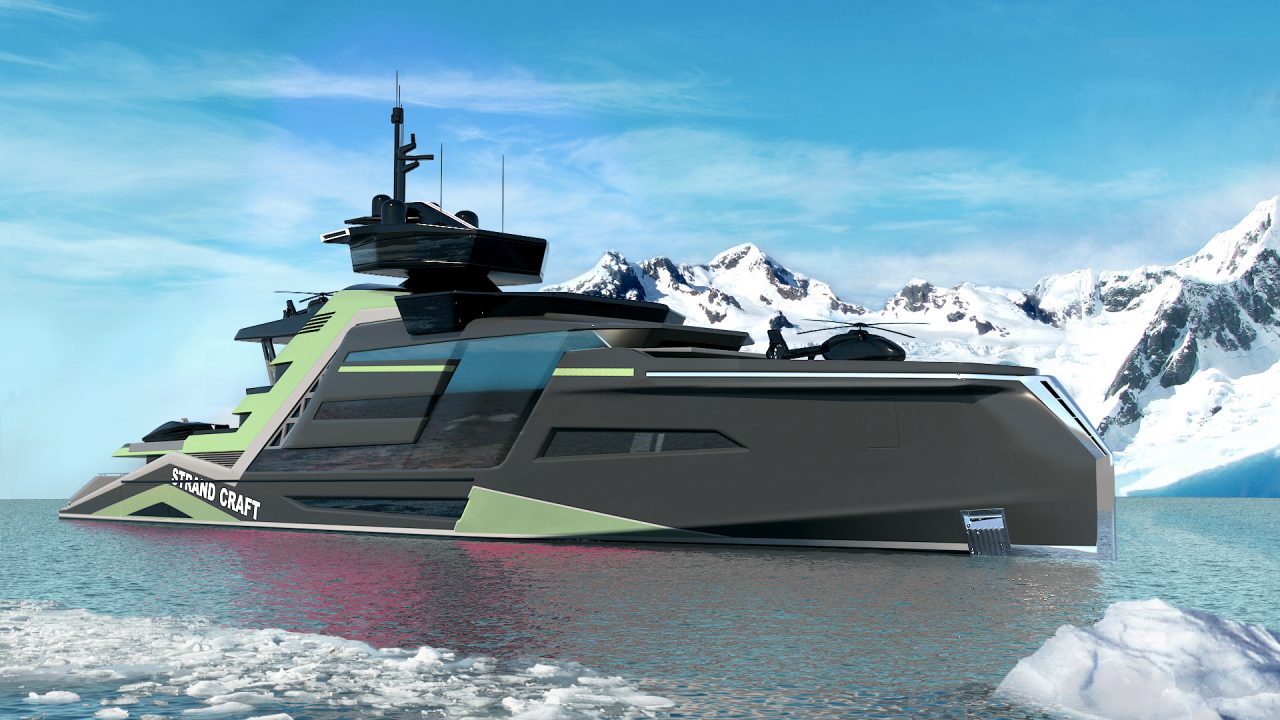 Miami is the explorer yacht with six decks. She has a 20m beam. She's made for the ultimate yachting experience and has everything for an active-lifestyle – a large selection of water toys, including two tenders, two helicopter pads, two Mercedes G 6X6 off road trucks.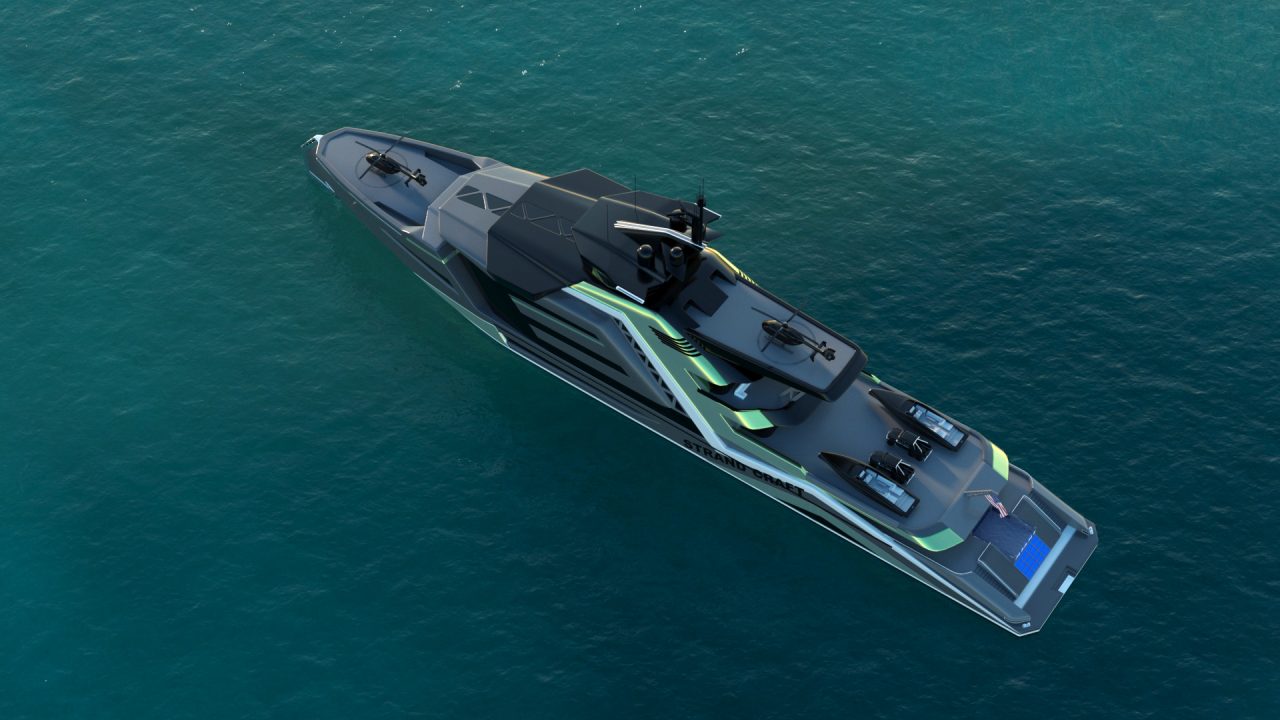 She also features a 360 degree all-round view sky bar, a cinema and a night club.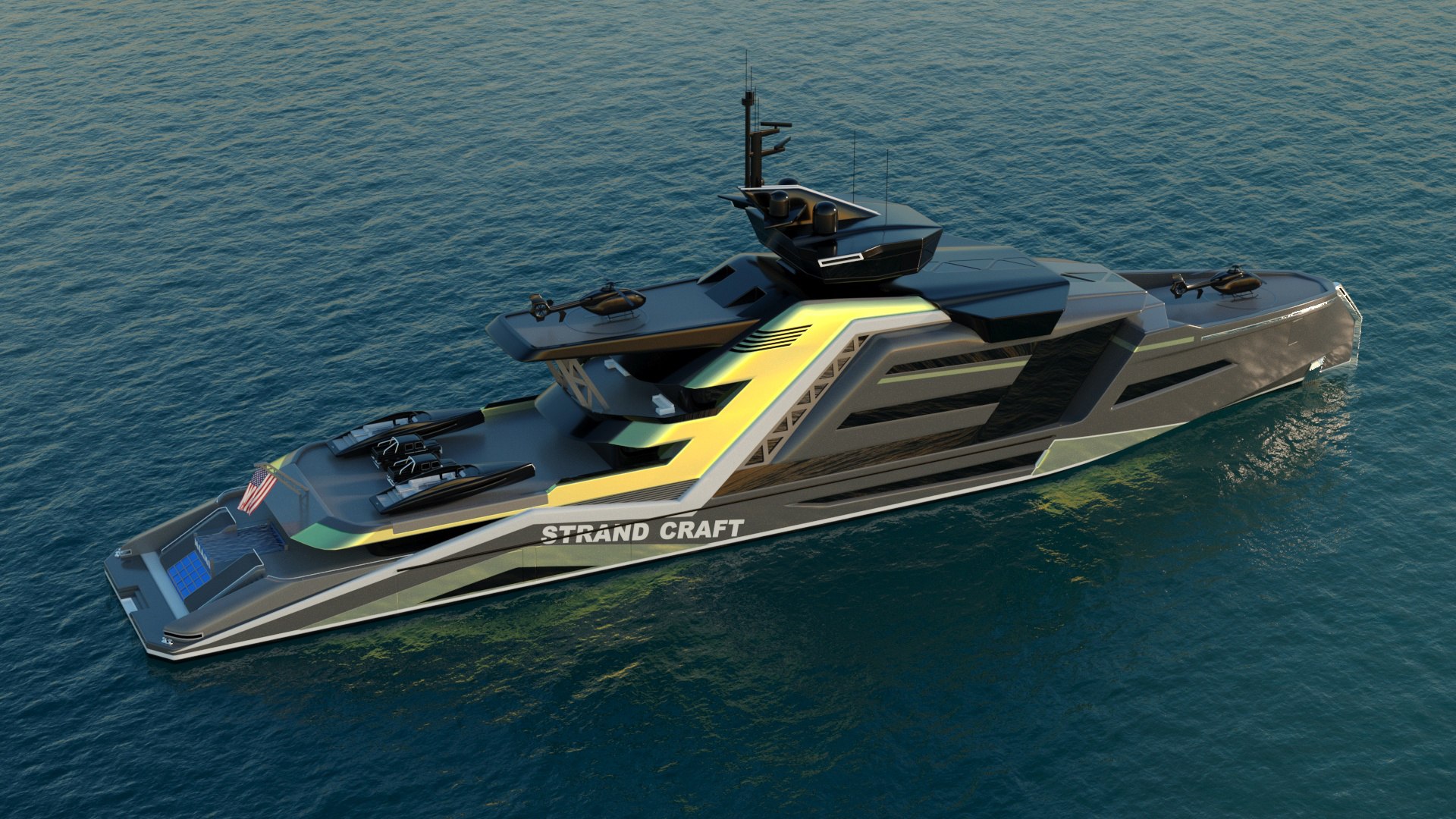 Miami can accommodate 20 guests in ten cabins. She has a top speed of 20 knots.
Aurora Borealis 122m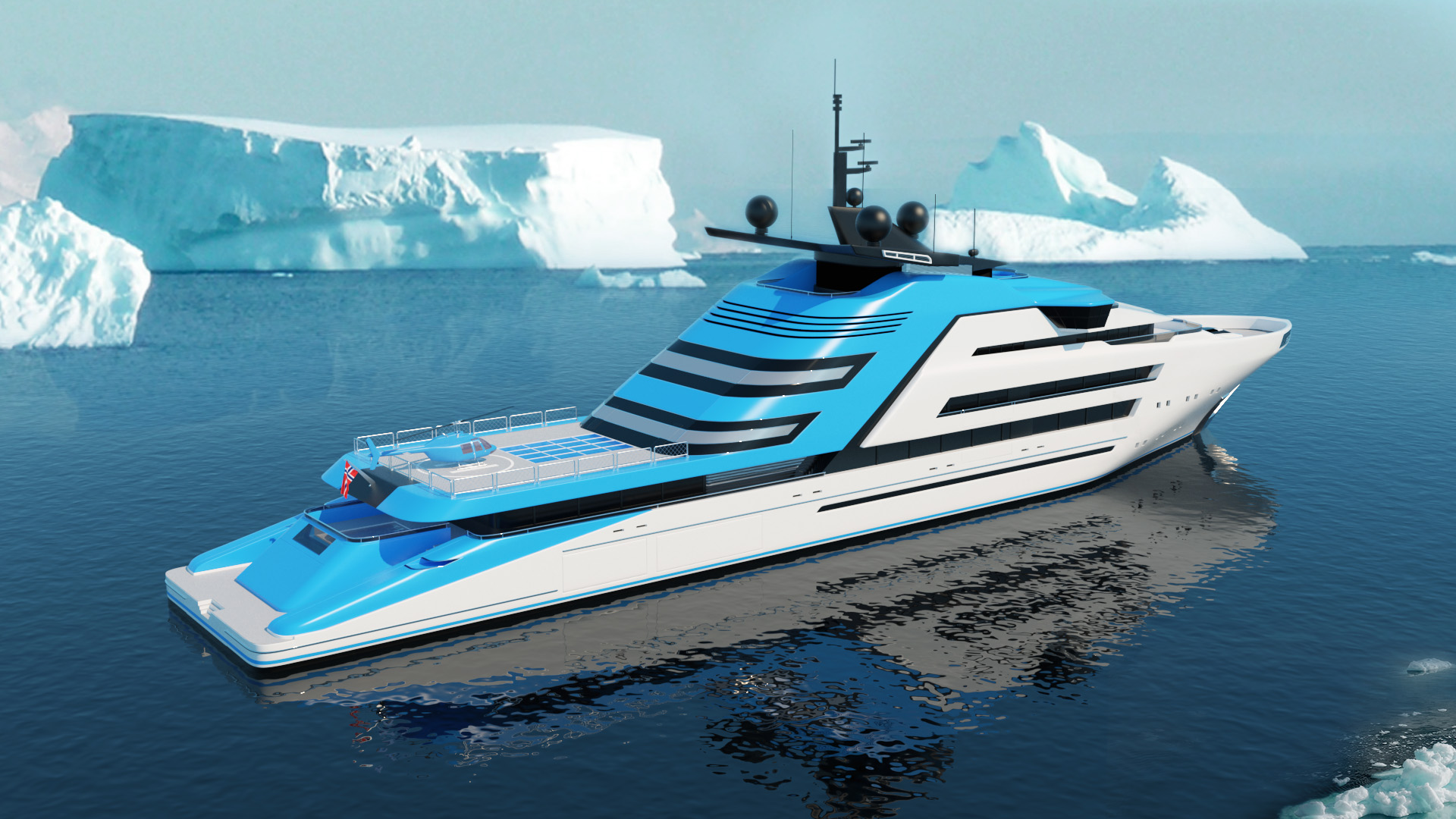 Aurora Borealis
is a 122m explorer inspired by Norwegian nature. The yacht is 6-storeys high, has a length of 122m and a massive 20m beam. A large helicopter pod is located on the aft deck. In front of the landing pod is a swimming pool with a retractable glass floor, to move the helicopter inside the hangar, large enough to park two helicopters.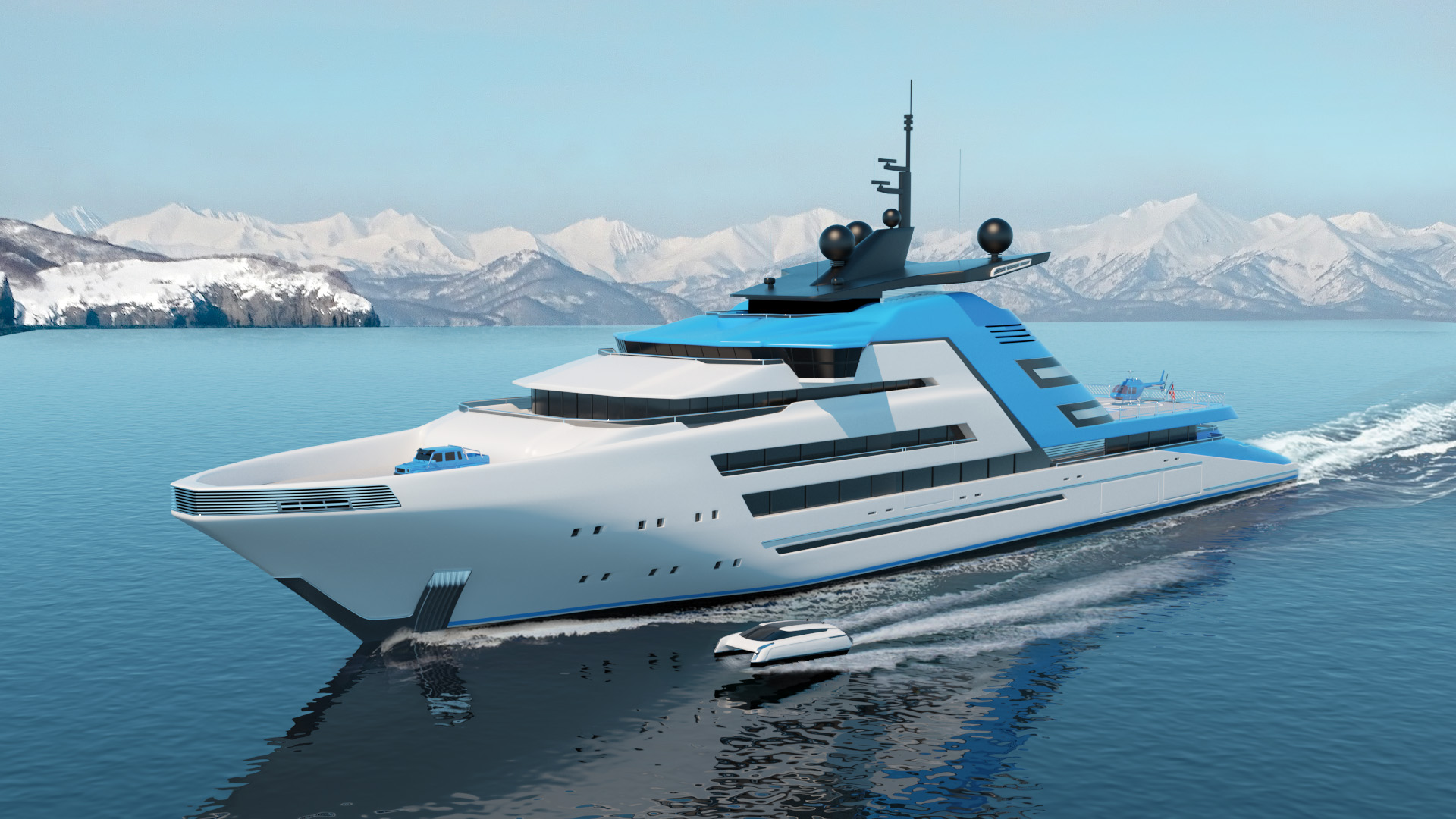 Accommodation is for 20 guests and 48 crew and has a huge selection of tenders and toys. In the aft is a drive-in bay area for a submarine and a 45 feet tender. The owners will enjoy a 180 degree view from the 400 sq m suite with outdoor hot tub, gym, spa, office, library, wine cellar.
She can reach a top speed of 20 knots.
Florida 160m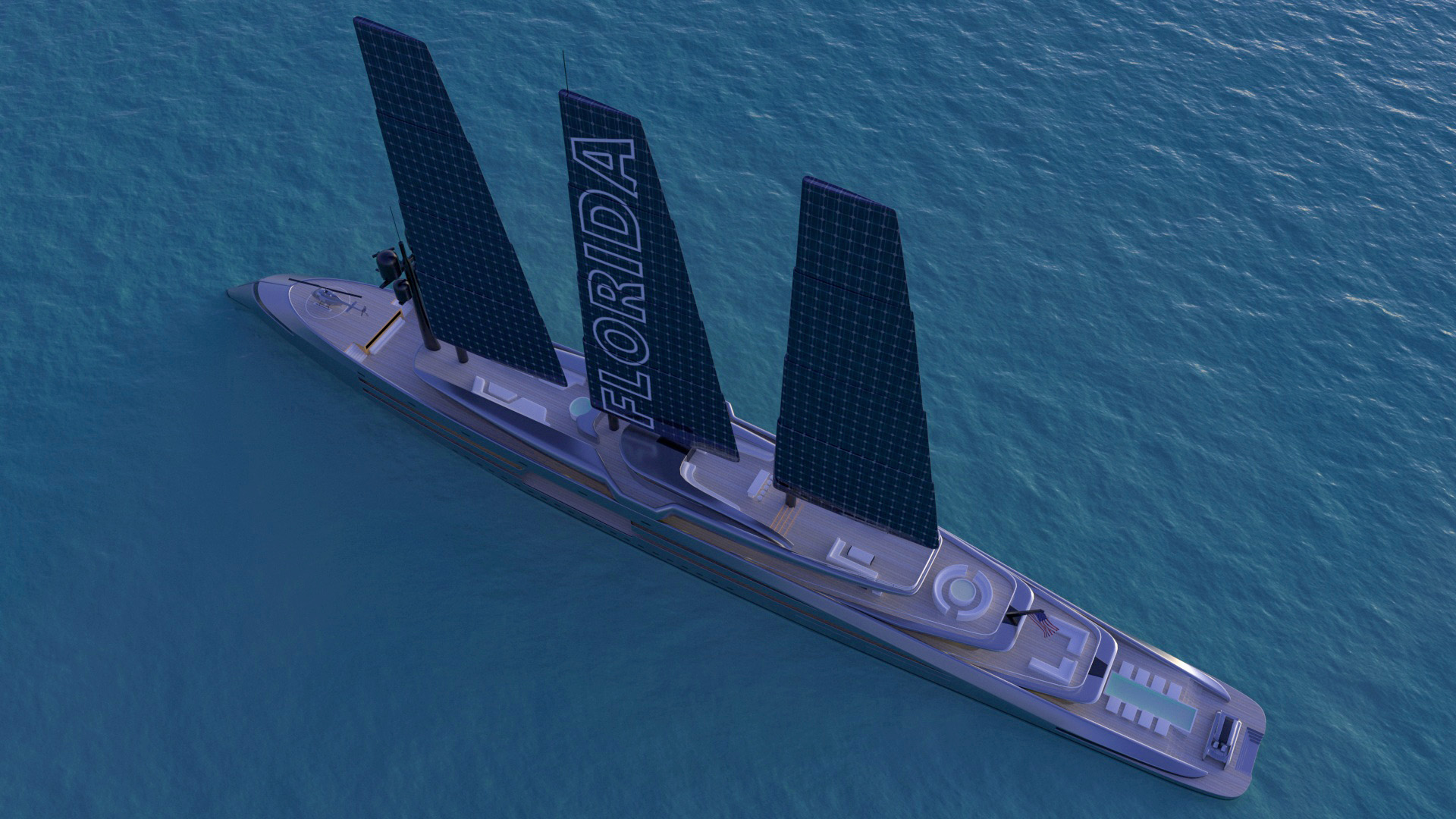 Florida is the 160m sailing superyacht concept. It has a space age technology wing masts made from carbon fiber. Three 80m tall wing sails are electro-hydraulic telescopic retractable. If that alone isn't beyond spectacular, the wing sails are even covered with the latest state of art solar panels. In case of no wind this superyacht can transform into "solar sail" mode. The control system will automatically adjust the sails into an optimal angel against the sun rays. When it's windy, the yacht gets into sail mode and can also produce electric power from solar panels.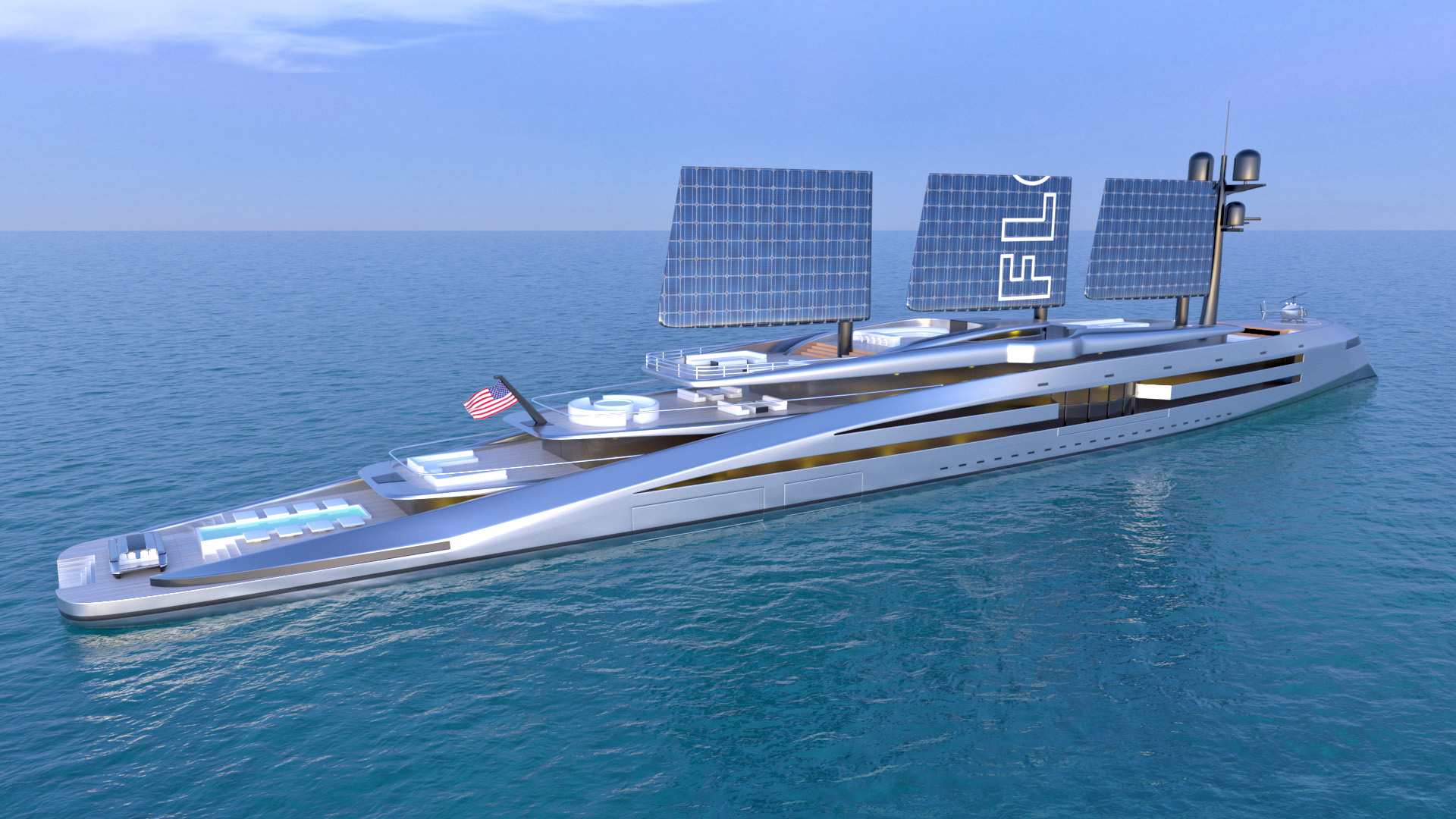 To always keep the sun absorbing surface high glossy, a built-in system will wash and polish the wing mast every time it retracts. The "solar sails" can even be raised when the yacht is laying in a harbour. It will turn the sails automatically away if wind comes up. Power will be stored in the battery bank and can be used for the onboard Hydrogen production as well.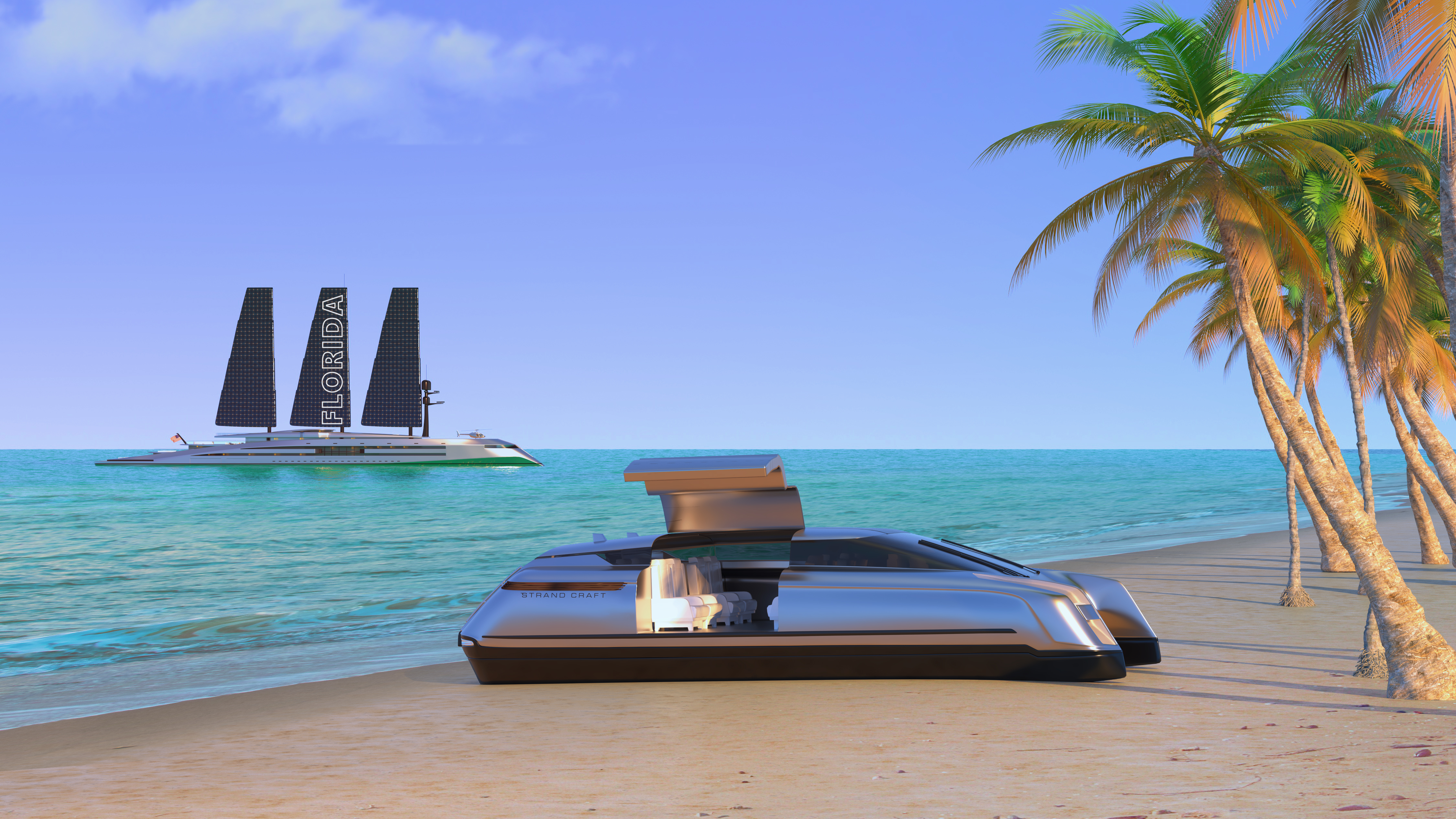 At the bottom of the yacht are fitted hydro generators, which also produce electric power while the yacht is moving under sail. All electric power produced will be stored in a 5MW battery bank and can be used to create Hydrogen directly on board of the yacht . In case of no wind or sunshine the yacht can be run on hydrogen fuel power cells. The yacht also has a backup genset system, running on fossil fuel. However fossil fuel
will be rarely used, depending on where in the world the yacht is situated.
Sail yacht Florida provides an ultimate, luxury water travel experience. She will accommodate up to 24 guests in 12 luxury suites and 40 crew members.
Credits: Kurt Strand