Kurt Strand, world renowned yacht designer, has released his latest superyacht concept, 122-meter Aurora Borealis.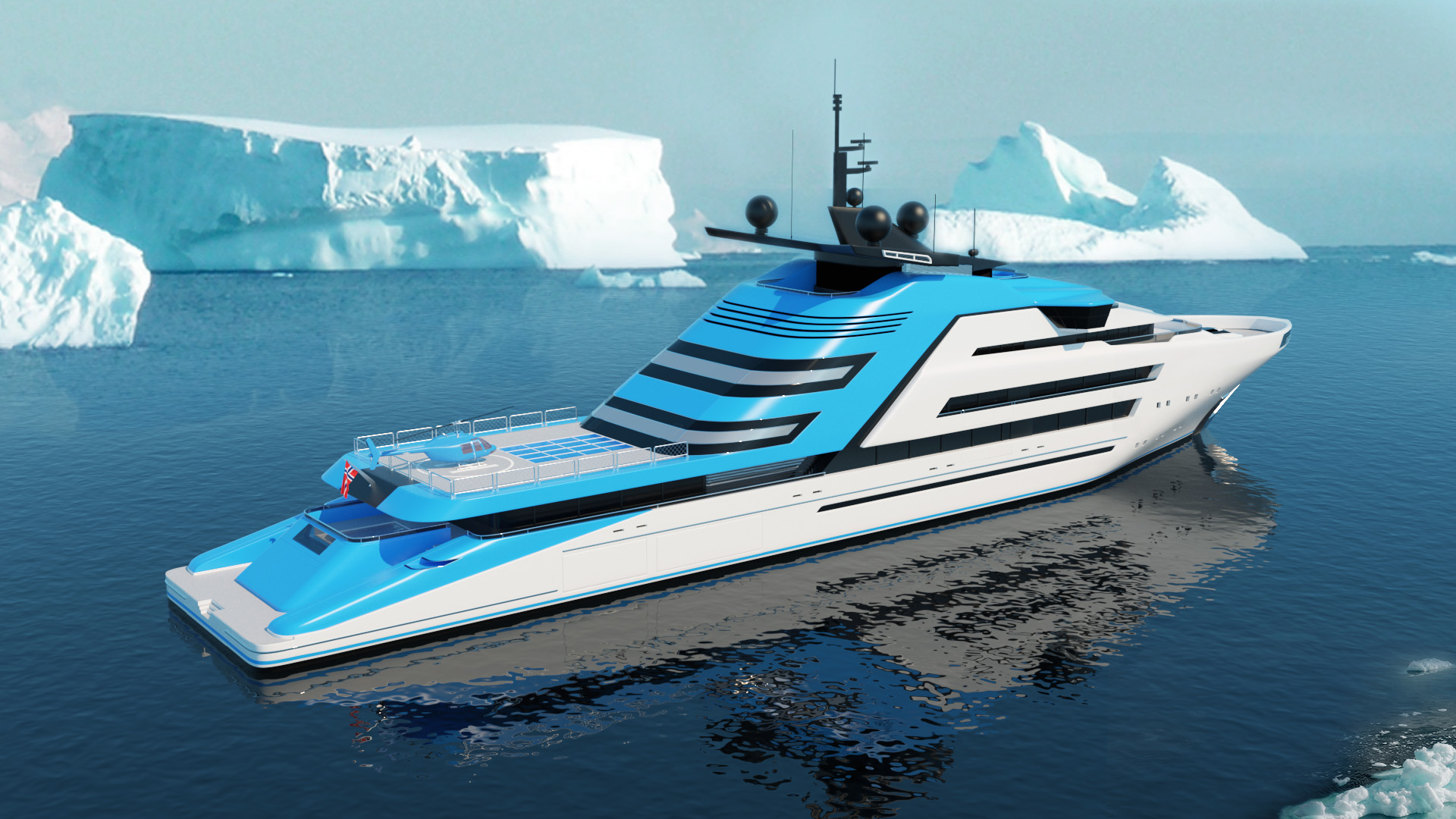 Kurt Strand's inspiration for this astonishing explorer yacht was the incredible nature, as well as the rough weather conditions in Northern Norway, where he was born and raised. The purpose of Aurora Borealis is to enjoy the planet's beautiful nature from the luxury inside living space. When the weather allows, the yacht can transform into an open outdoor experience. It's designed with retractable balconies and large gates, to have the perfect combination of luxury and adventure. This gigantic superyacht is meant to explore the most outpost destinations from the Arctics to the Tropics.
The yacht is 6-storeys high, has a length of 122 meter and a massive beam of 20 meter. A large helicopter pod is located on the aft deck. In front of the landing pod is a swimming pool with a retractable glass floor, to move the helicopter inside the hangar, large enough to park 2 helicopters. The yacht's aviation club with bars and launch area is part of the hangar. In case of bad weather the large gate can be closed but there is still access to the deck/pool area via 2 pantographic doors integrated in the gate.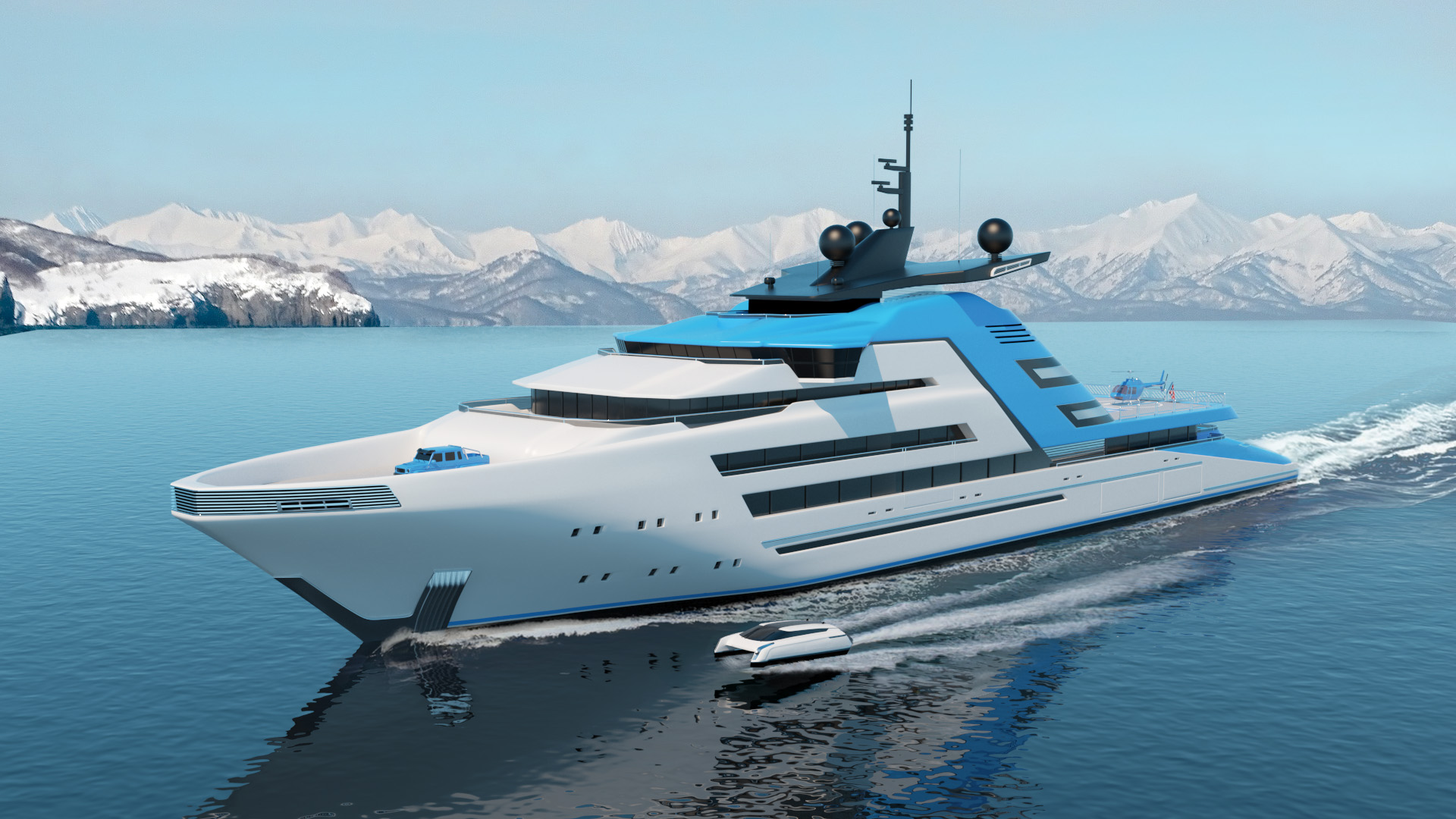 In the hull side of the lower deck are 4 fold out gates for storage and launching a huge selection of tenders & toys. In the aft is a drive-in bay area for a submarine and a 45 feet tender. The owners will enjoy a 180 degree view from the 400m2 suite with full privacy, outdoor jacuzzi, sun lounge area, gym, spa, office, library, wine cellar. Eight 100 m2 VIP suites are available for 20 guests.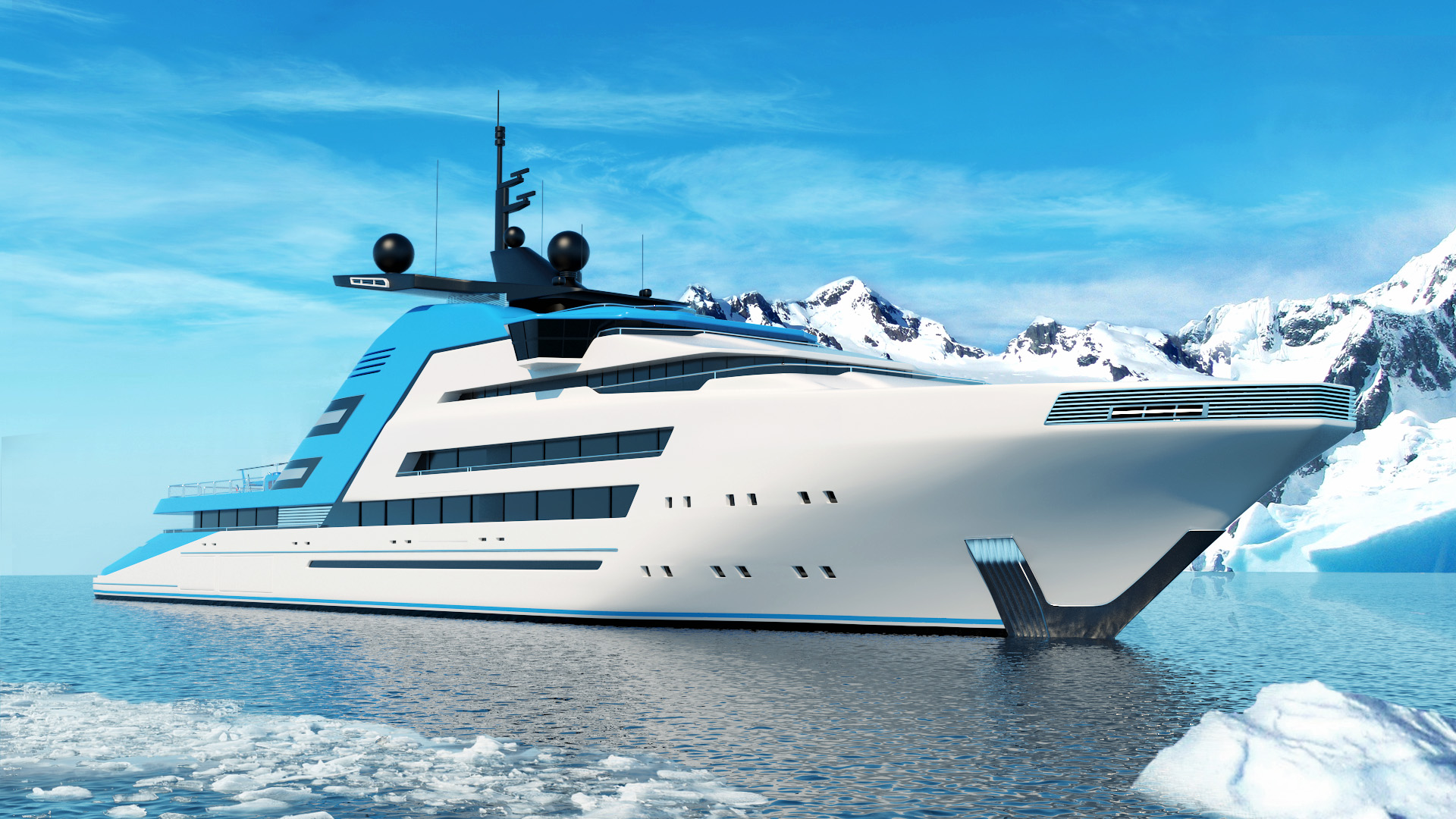 The yacht is equipped with cinema, beauty salon with spa, gym and even an alpine ski slope track system. The lower deck has 48 private cabins with a living area for the crew. The Yacht is designed with the next generation environment friendly propulsion system. 3 electric azimuth pods are powered by hydrogen fuel cell generators. It also has a Diesel powered backup gensets. The hydrogen technology is mostly used in the car industry but Kurt Strand want's to bring it to the next level in the yacht industry because he believes it is beneficial for the whole planet.