Kurt Strand, yacht designer from Southern California, has presented his latest ambitious project, a 135-metre mega yacht "California".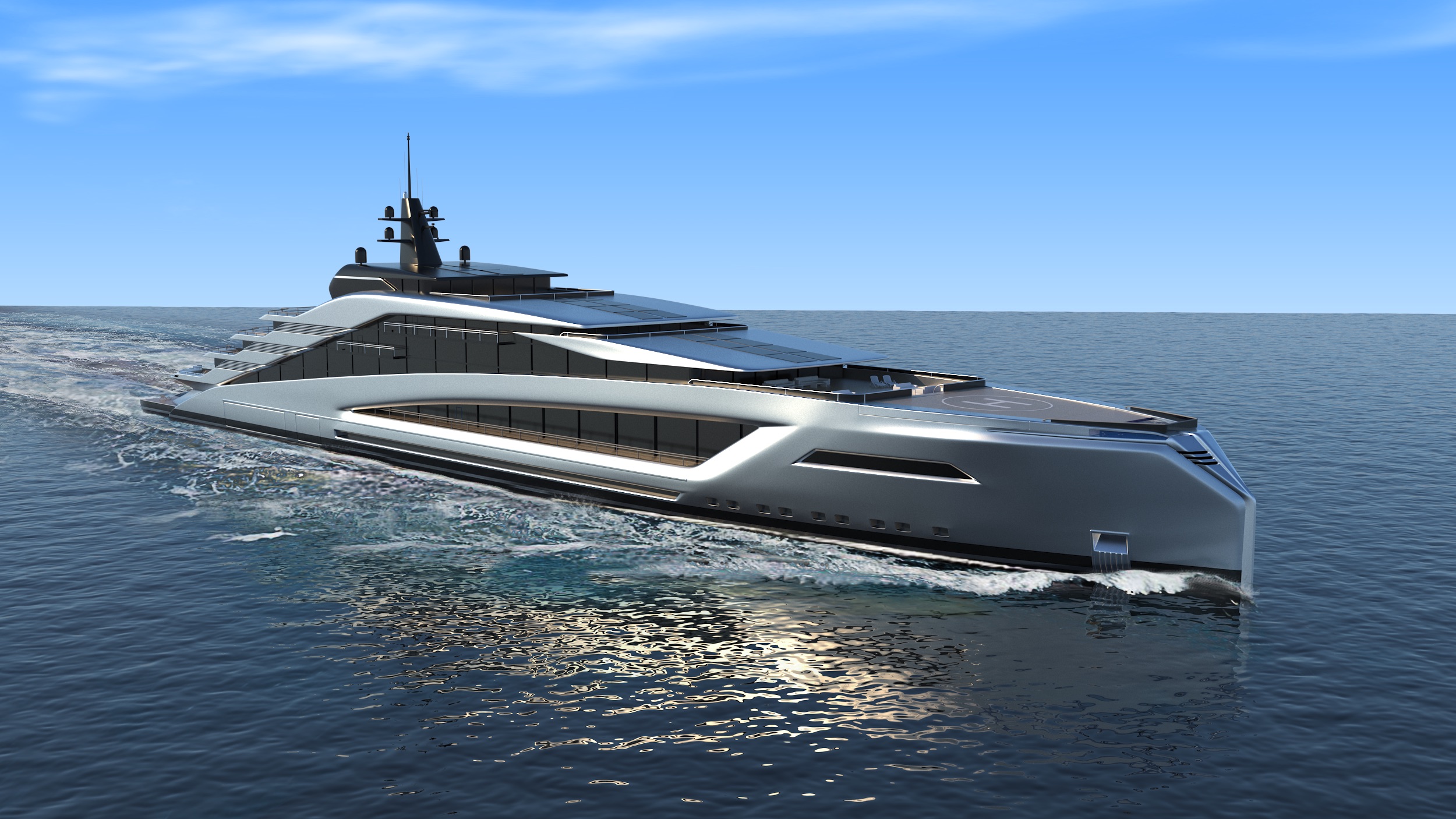 The contemporary design of the vessel with a 10-metre beam and impressive interior volume of 8,000 GT will be trademarked with large glass walls, glass balconies, foldable glass doors and retractable sections at the living areas.
California will host three pools with waterfalls on the lower decks aft, with one of these even equipped with a surf riding machine reflecting California lifestyle. The yacht begins with masculine Gladiator helmet style of the bow continuously flowing into feminine shaped lines of the rest of the vessel.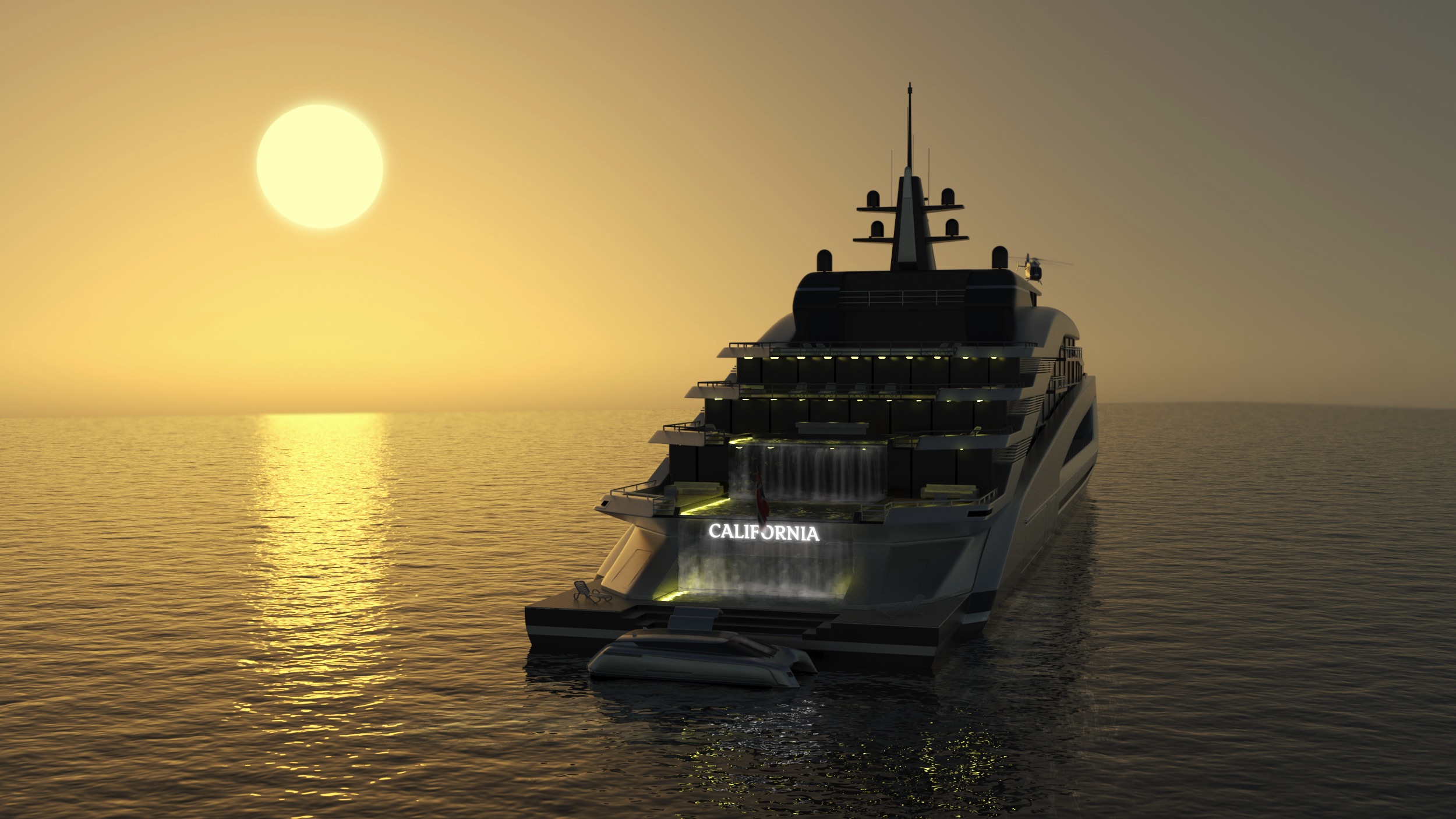 The fore deck will host panoramic spa pool with a helicopter landing pad behind. A helicopter garage is meanwhile located underneath. A huge outdoor lounge area is placed further, behind the landing pad.
Designed with a hybrid electric propulsion system, California receives power from high efficient diesel generators. Apart from maximum speed of 20 knots provided by 3 Azipods propels, the yacht can run at a reduced speed of 11 knots for up to 5 hours on the battery power of 60-tonne lithium-ion battery bank.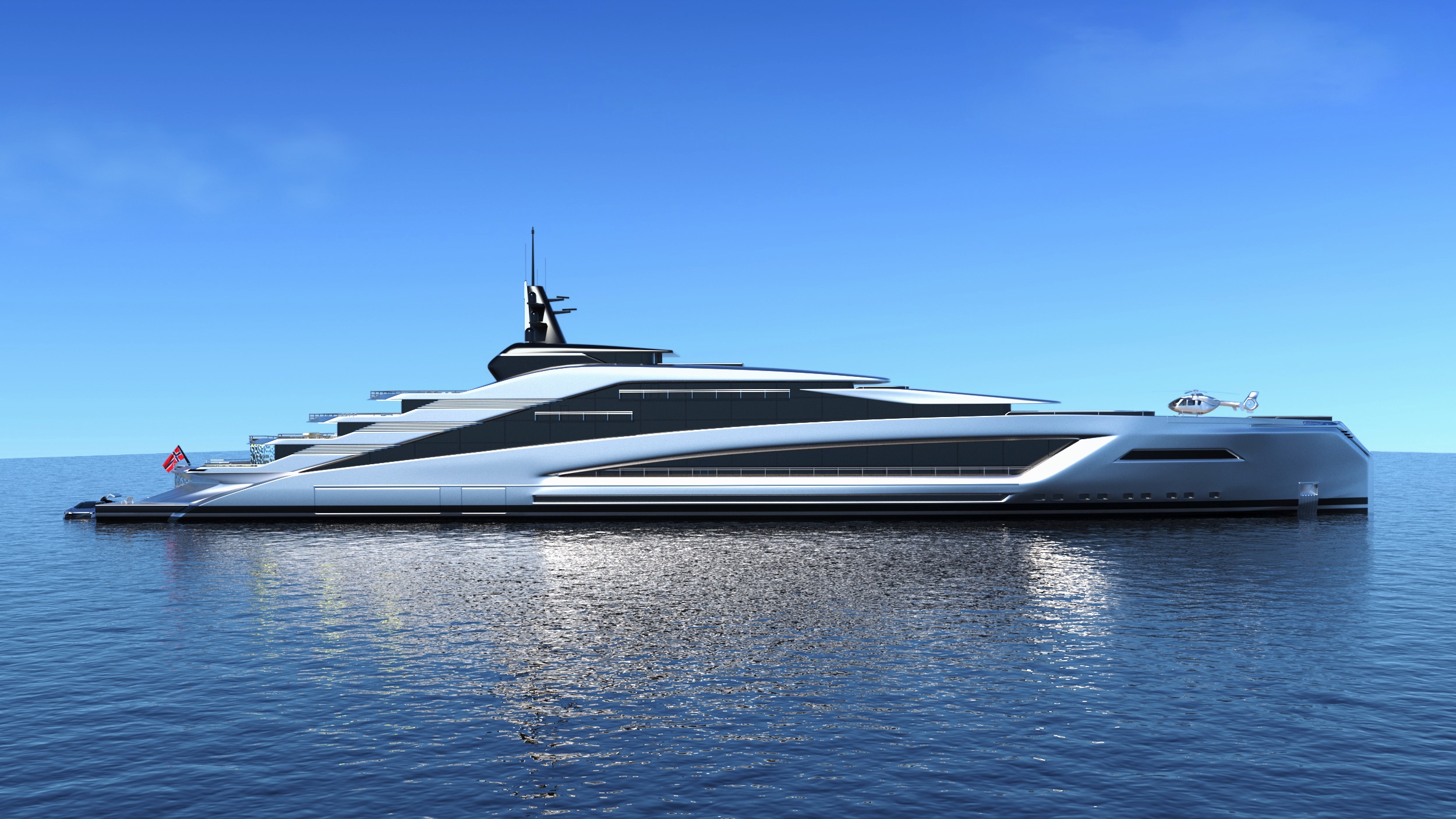 California will be also trademarked with water cleaning system and an automatic angled solar panel system, assisting the power supply when in harbour. Furthermore, all the tenders and water toys designed for California will be fully electric powered.
The interiors of California were designed by Zen, featuring reclaimed wood , natural stone, large aquariums and wall waterfalls. The entertaining options will comprise a club style lounge area with bar, night club, game rooms, a gym with a turkish hammam, massage studio, wellness spa, along with a 24-seat movie theatre, a bowling alley and a showroom for classic cars collection.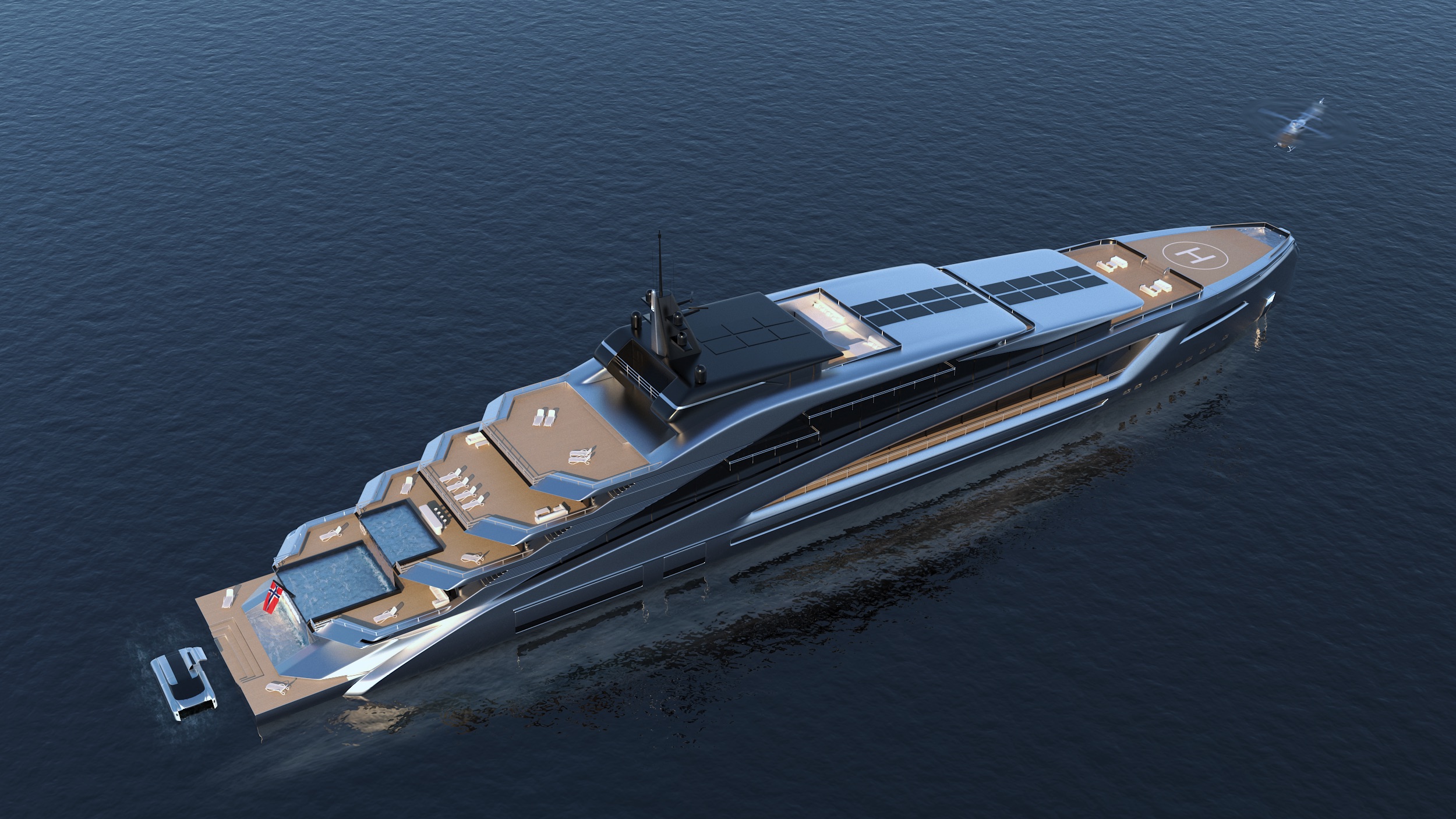 Kurt Strand has not though revealed any renderings of the interior. Still, the studio reports, that some of the largest mega yacht builders in world have shown their interest in the project.