Lurssen
's yacht
Golden Odyssey
has been recently spotted in the South of France. Launched in March 2015 in Lemwerder, Germany, the 123m megayacht said to be owned by Prince Khaled of Saudi Arabia.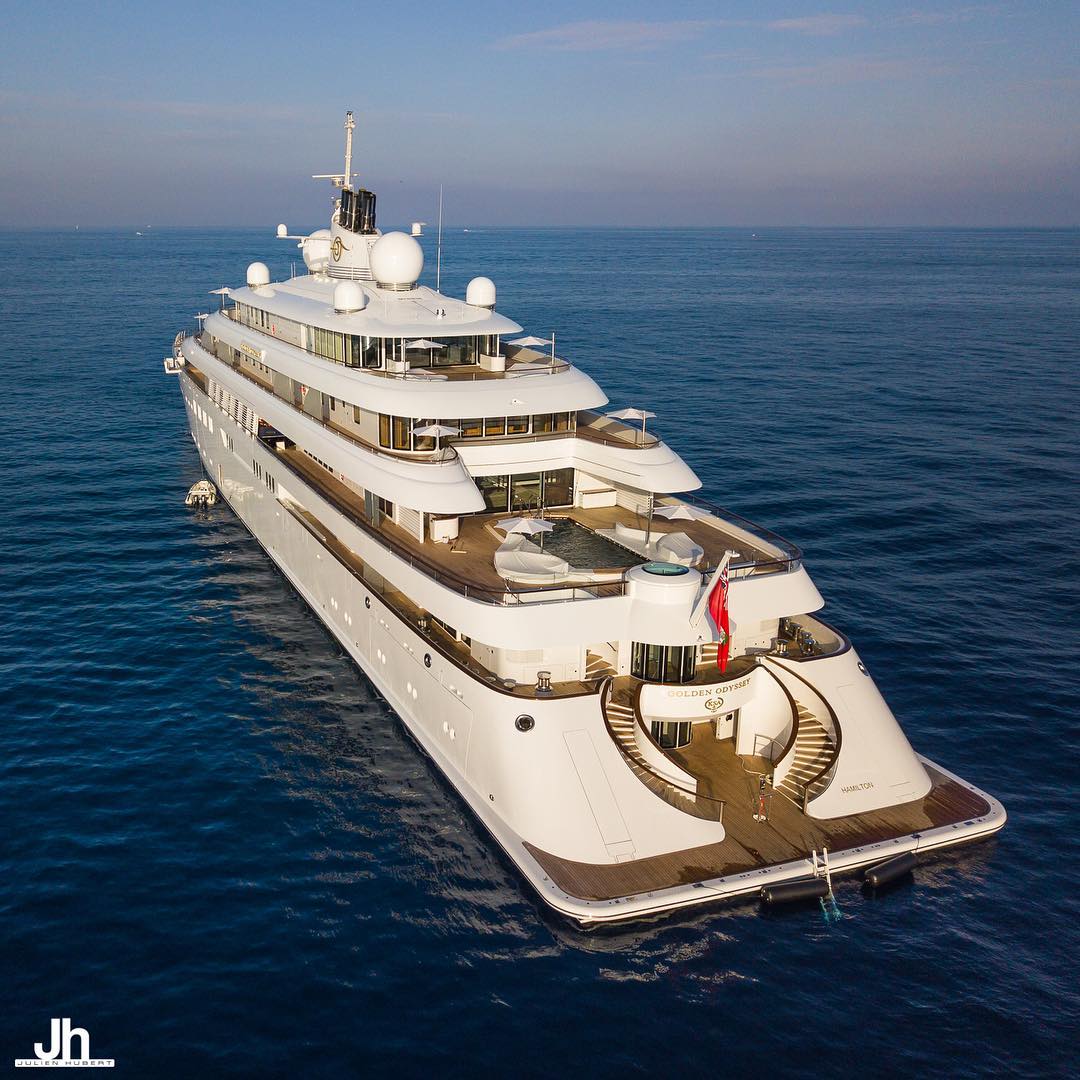 Little is known about this vessel as her build has been shrouded in secrecy, but the megayacht is believed to have a gross tonnage of 7,600 and is powered by a diesel-electric propulsion system.

Golden Odyssey is said to be designed by Martin Francis, though he has not confirmed this. Her interior is rumoured to be the work of the late Alberto Pinto.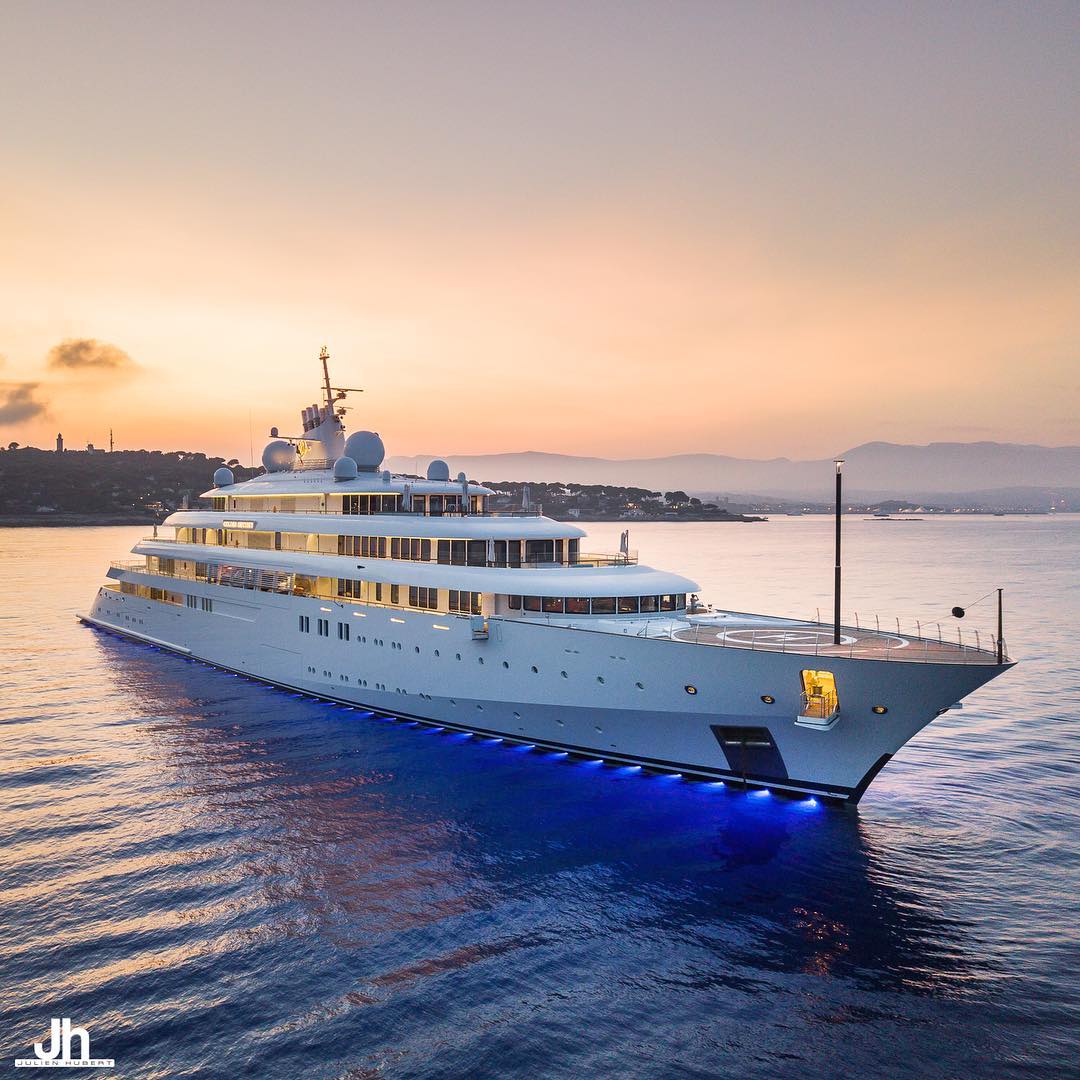 The megayacht forms part of the owner's fleet of privately used vessels that cruises together known as the Golden Fleet. These include the 80.15 metre ex. Golden Odyssey, now named
Golden Odyssey II
, the 66.75 metre Golden Shadow and the 30 metre sportsfisher Golden Osprey.
Photos by Julien Hubert