Canova claims to be one of the most technically advanced yachts the yard has ever constructed. The world's first sliding wing yacht, she has been designed to reduce bowing, increase speed and increase comfort on-board.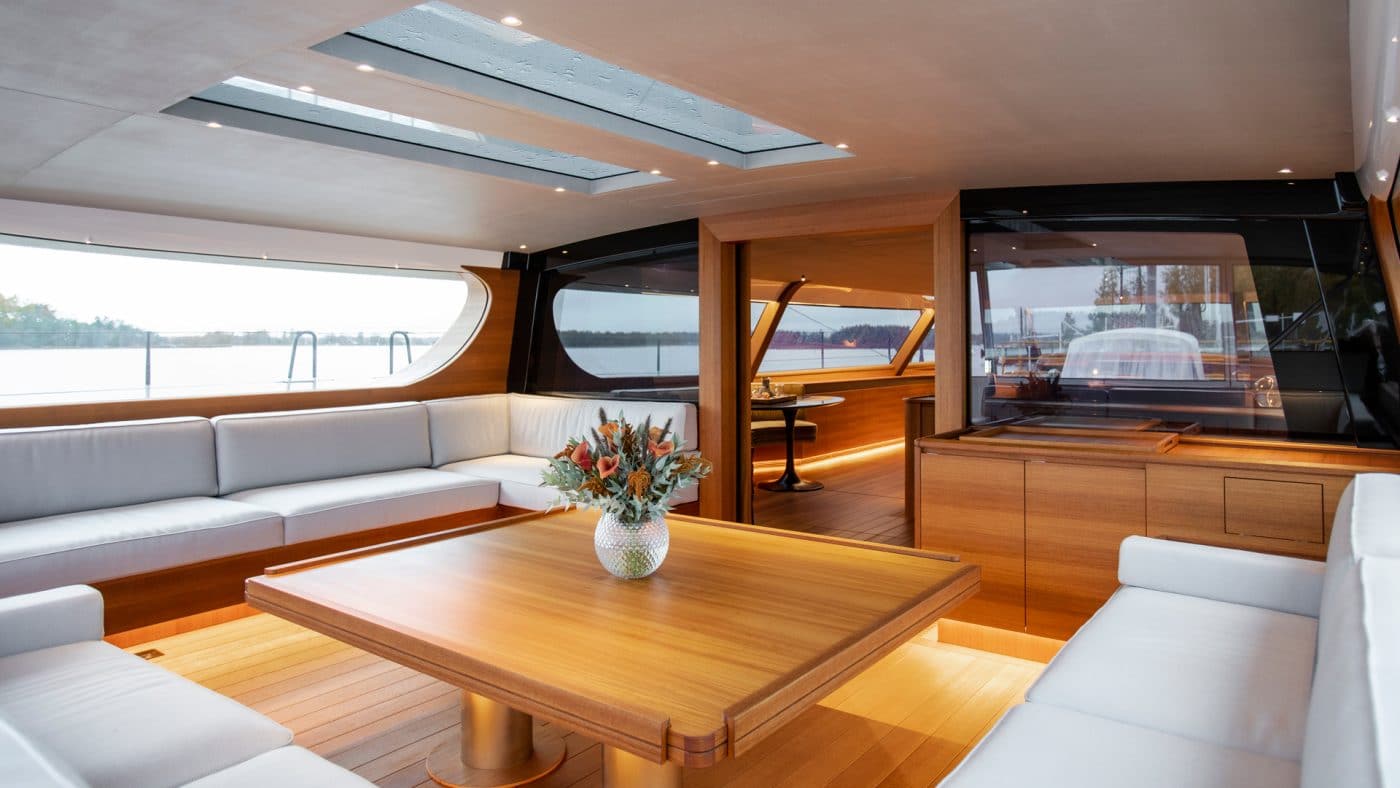 The superyacht's design was developed by Baltic in-house team in collaboration with Gordon Kay from Infiniti Performance Yachts and engineers from BAR Technologies. Farr Yacht Design was responsible for the marine architecture of the boat, while the interior profile comes from the drawing boards of Lucio Micheletti.
Canova's wing is integrated into the cassette in the yacht's hull directly under the waterline and extends up to 6.5 meters in the leeward direction, which significantly increases the ship's driving performance and the comfort of the crew and guests on board.
Furthermore, her systems are designed for ease of maintenance in remote areas and while under sail her free-wheeling propeller will take the place of conventional generating sets to charge her large bank of Lithium ion batteries.
Featuring 9-metre long DSS foil developed by Infiniti Yachts athwartships, Canova will strive for comfort while under sail in long trans-ocean passages with her heel angle will be reduced by up to 10 degrees and her pitching motion dampened. Depending on the conditions, the technology will increase the yacht's estimated top speed of 25 knots at 5-20%.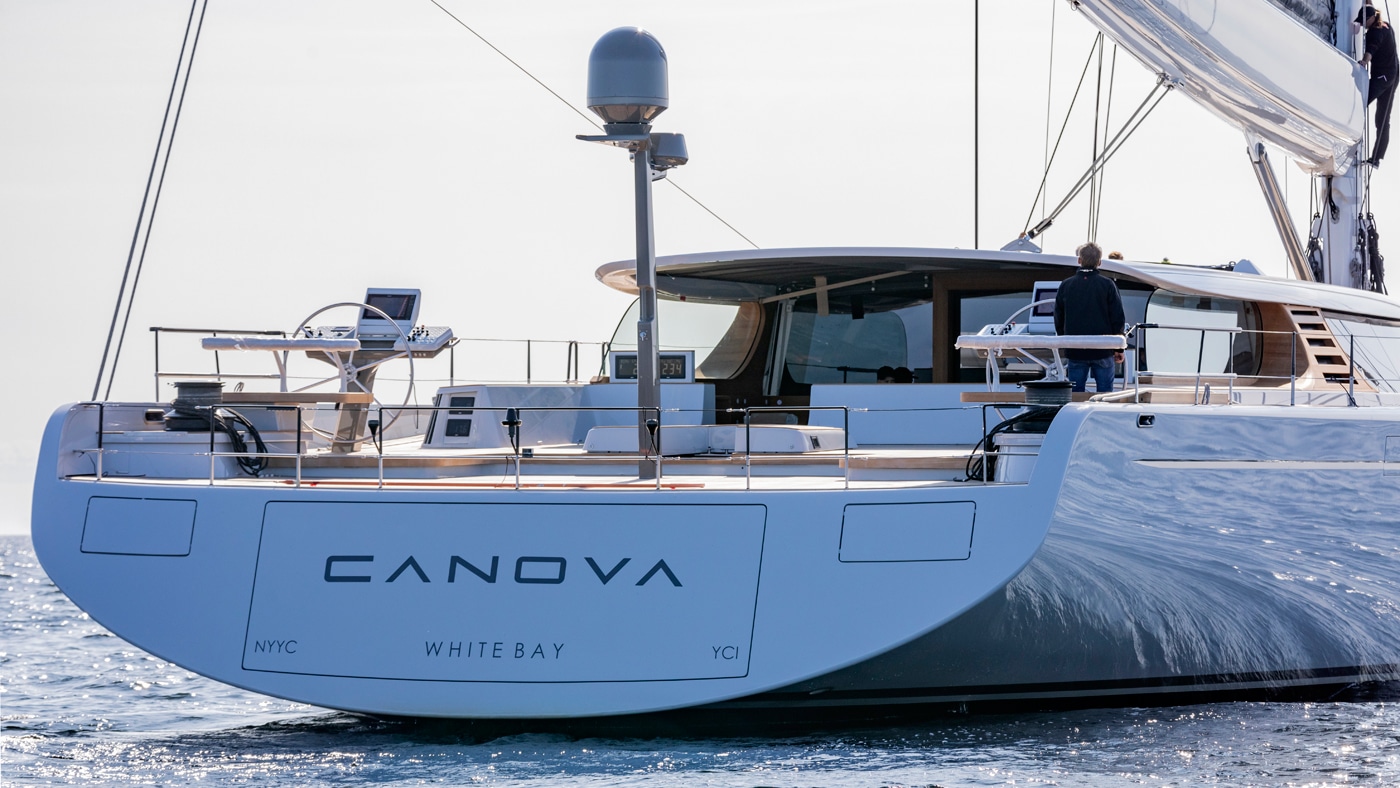 Canova will also be propelled with a new diesel-electric drive system for more efficient, less noisy and vibrations sailing than when on conventional motors. Another outstanding feature of the yacht is a lifting keel able to reduce the draught from 6.5 metres to 3.8 metres.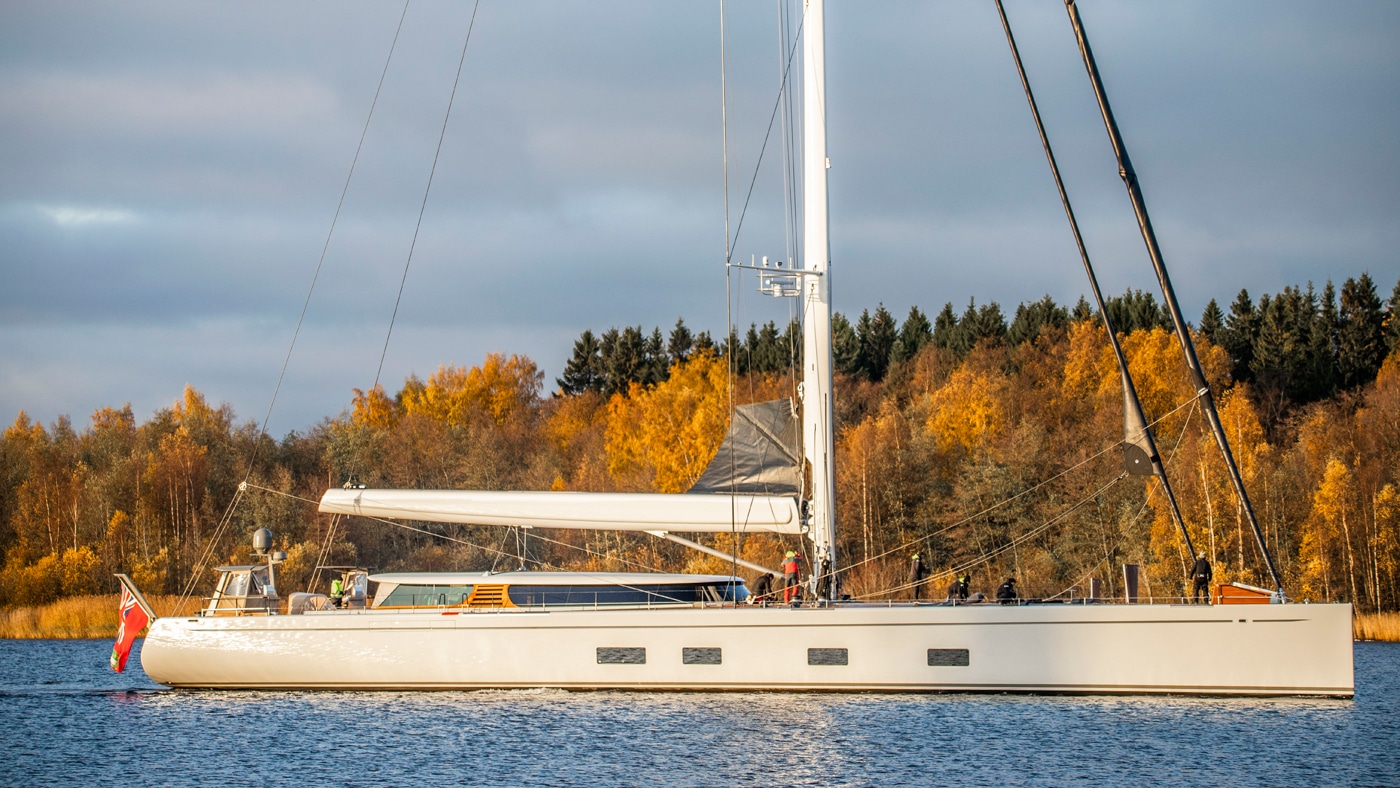 The focal point of the interior design meanwhile is the full beam deck saloon, which leads via sliding doors to a same-level cockpit. The yacht will offer accommodation for up to eight guests across three cabins and a master suite. A shaded al fresco relaxation spot will be provided by a long Bimini hardtop stretching out from the coachroof over the cockpit.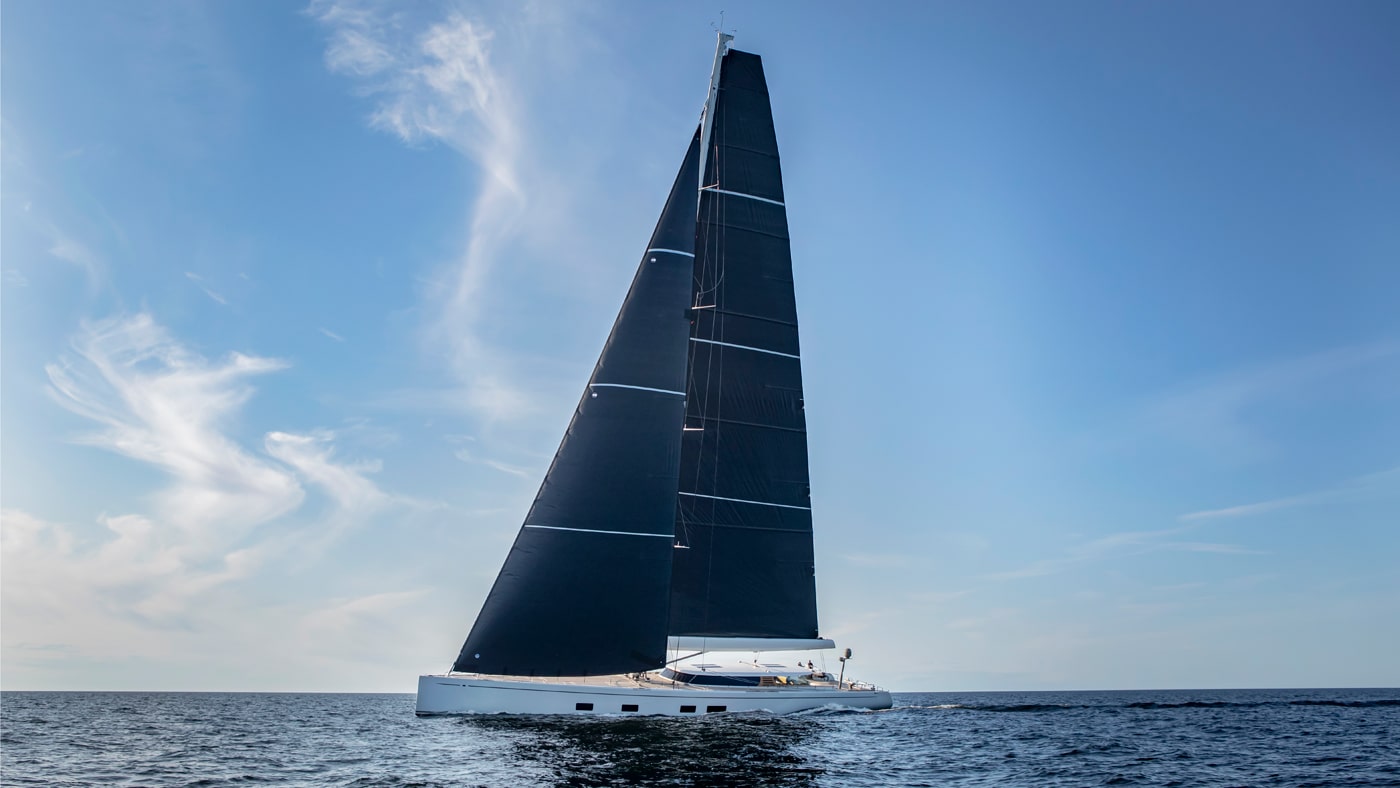 Following sea trials before her departure, Canova's owner said he was delighted with the effect of the foil emphasising that any improvement in performance would be a bonus.