The Finnish shipyard Baltic Yachts successfully runs a 43.3-meter sailing cruiser on the Baltic 142 Custom Canova. The world's first sailing superyacht equipped with DSS foys was launched on May 13th.
Canova is the world's first sliding wing yacht designed to reduce bowing, increase speed and increase comfort on board. The wing is integrated into the cassette in the yacht's hull directly under the waterline and extends up to 6.5 meters in the leeward direction, which significantly increases the ship's driving performance and the comfort of the crew and guests on board.
«The much anticipated trials of the Baltic 142 Canova have seen promising results, confirming expectations for her sailing performance, her diesel electric propulsion system and hydro-generation design, all intended to make her greener, quieter, more comfortable and easy to maintain.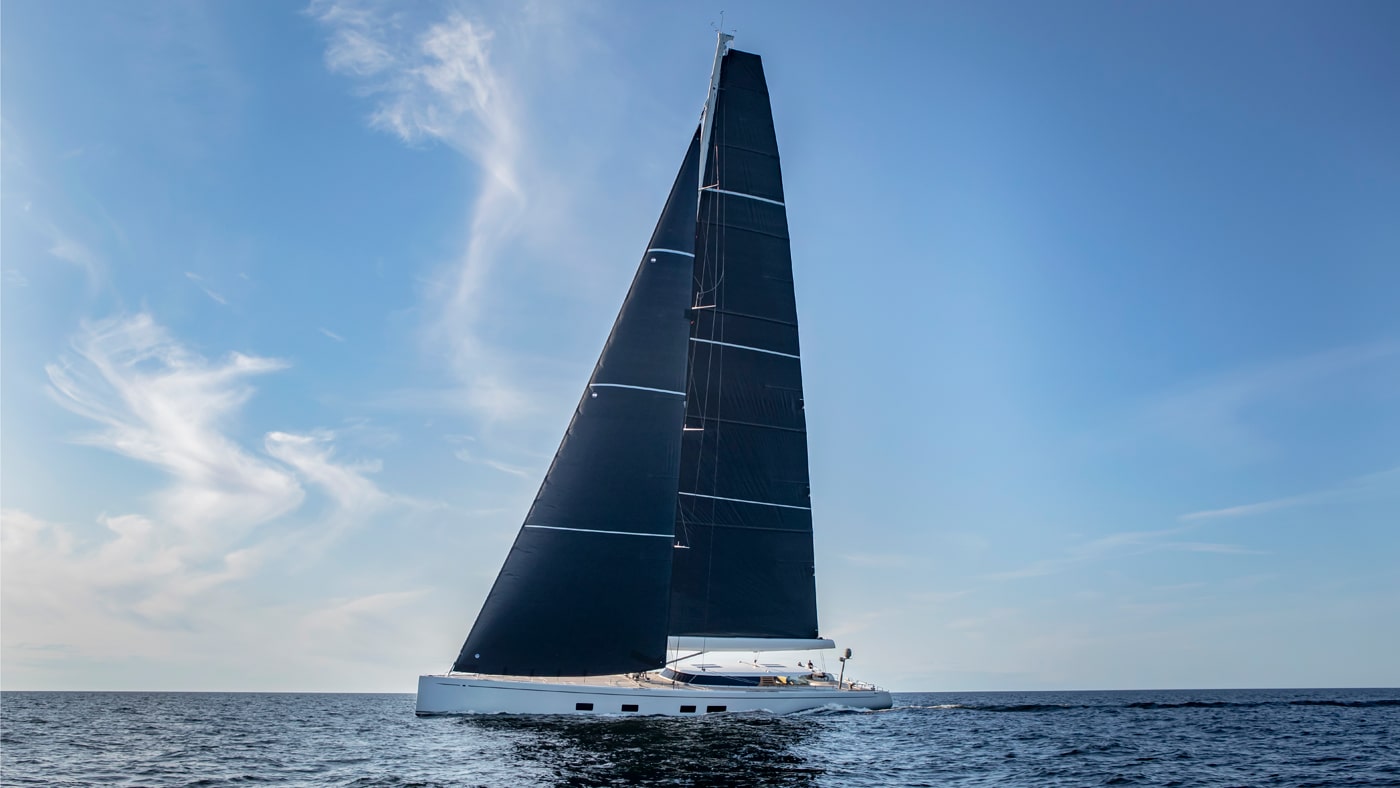 The design was developed by specialists of the shipyard in collaboration with Gordon Kay (Gordon Kay) from Infiniti Performance Yachts and engineers from BAR Technologies. Farr Yacht Design was responsible for the marine architecture of the boat. Interiors came up with Lucio Micheletti. Initial trials of the yacht also demonstrated her appearance, reinforced by her long, smooth saloon superstructure with a deck and massive bimini extending over her large cabin. A cabin of the same level and a deck saloon create exceptional living space. The styling of the upper and lower decks of the Lucio Micheletti has led to the creation of a particularly elegant yacht.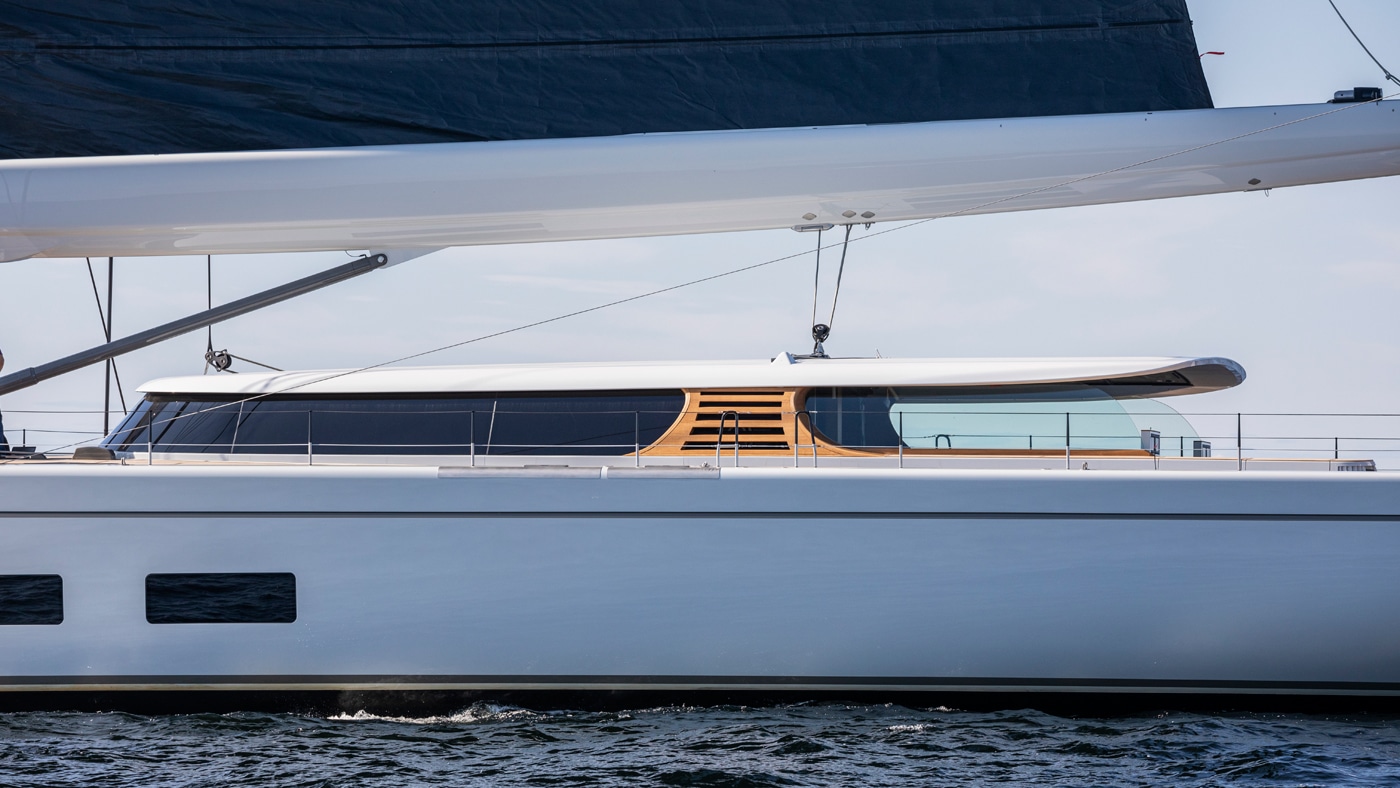 The main engine of the vessel is a 380 kilowatt electric motor, which drives the vessel with the help of an advanced traction screw mounted on a remote bracket with a rotation angle of 340 degrees. Two generators charge the batteries, but when sailing, a freely rotating screw drives the rotor of the electric motor and can generate up to 20 kW of energy. Considerable attention was also paid to making the yacht easy to maintain and autonomous for a long time.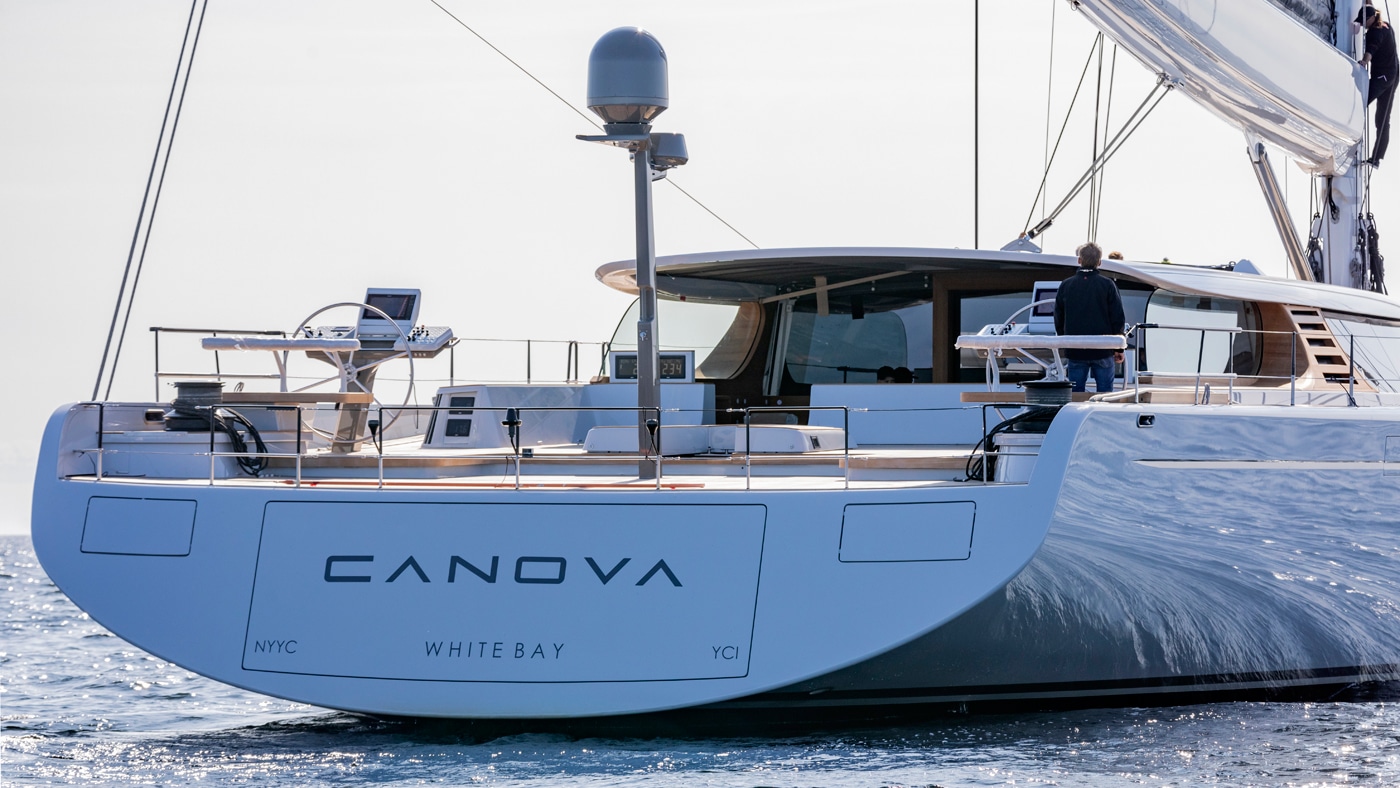 Henry Hawkins, Baltic Yachts' Executive Vice President, Sales and Marketing, said:
"Canova epitomises the Baltic Yachts' product, an advanced composite superyacht displaying remarkable innovation which has been deeply researched and excellently engineered. Working with an experienced, driven and enthusiastic client has been key to achieving these goals. We are delighted with the initial trials."
Photos: Baltic Yachts