British motor yacht manufacturer
Sunseeker
has shared news that the first unit of its new performance day boat Hawk 38 series has undergone sea trials
after her recent launch.
The vessel has demonstrated an impressive top speed of 68.7 knots.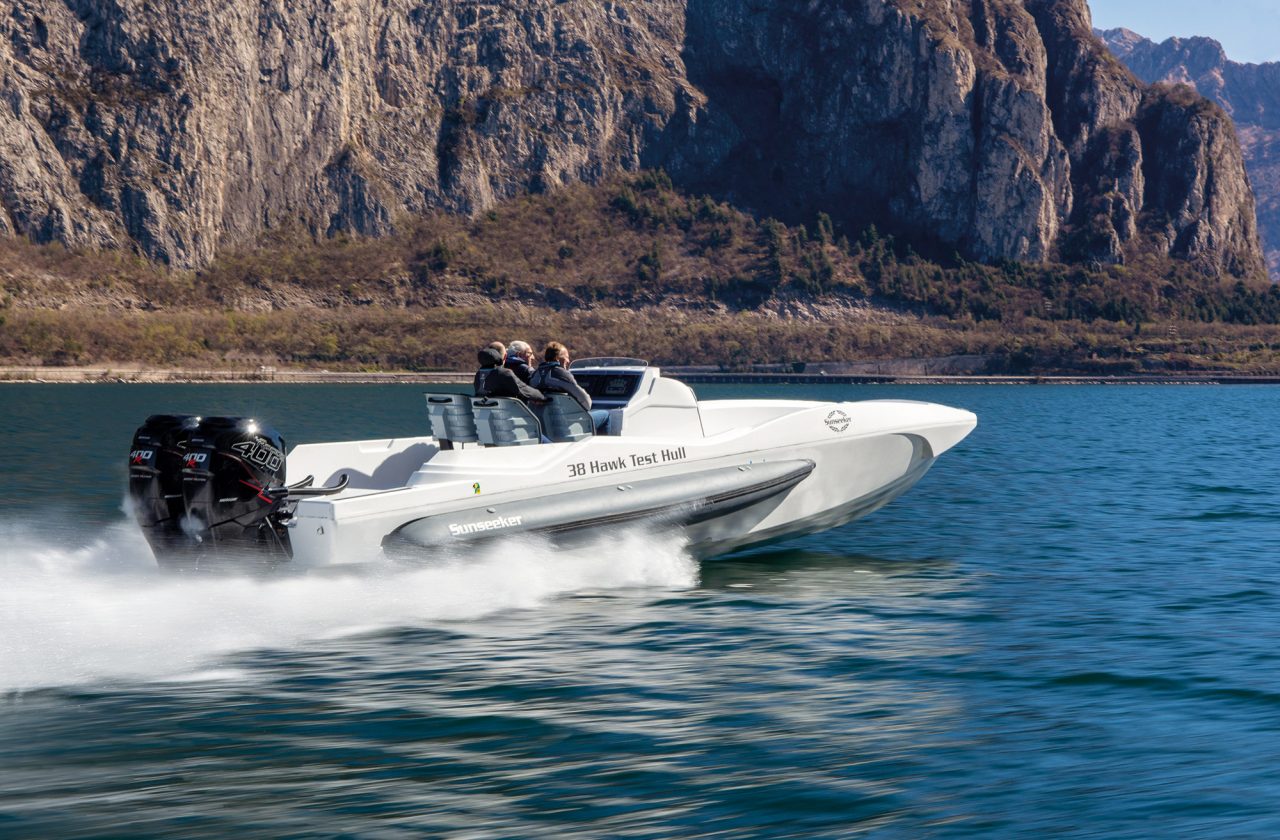 The first trials took place on the waters of Lake Como in Italy, to be further continued back in the UK.

The 11.85-metre yacht design has been developed in collaboration with Fabio Buzzi Design, who himself is a winner of 43 World Speed Records and 55 World Championships. Fabio Buzzi also was present at the yacht's helm during the trials.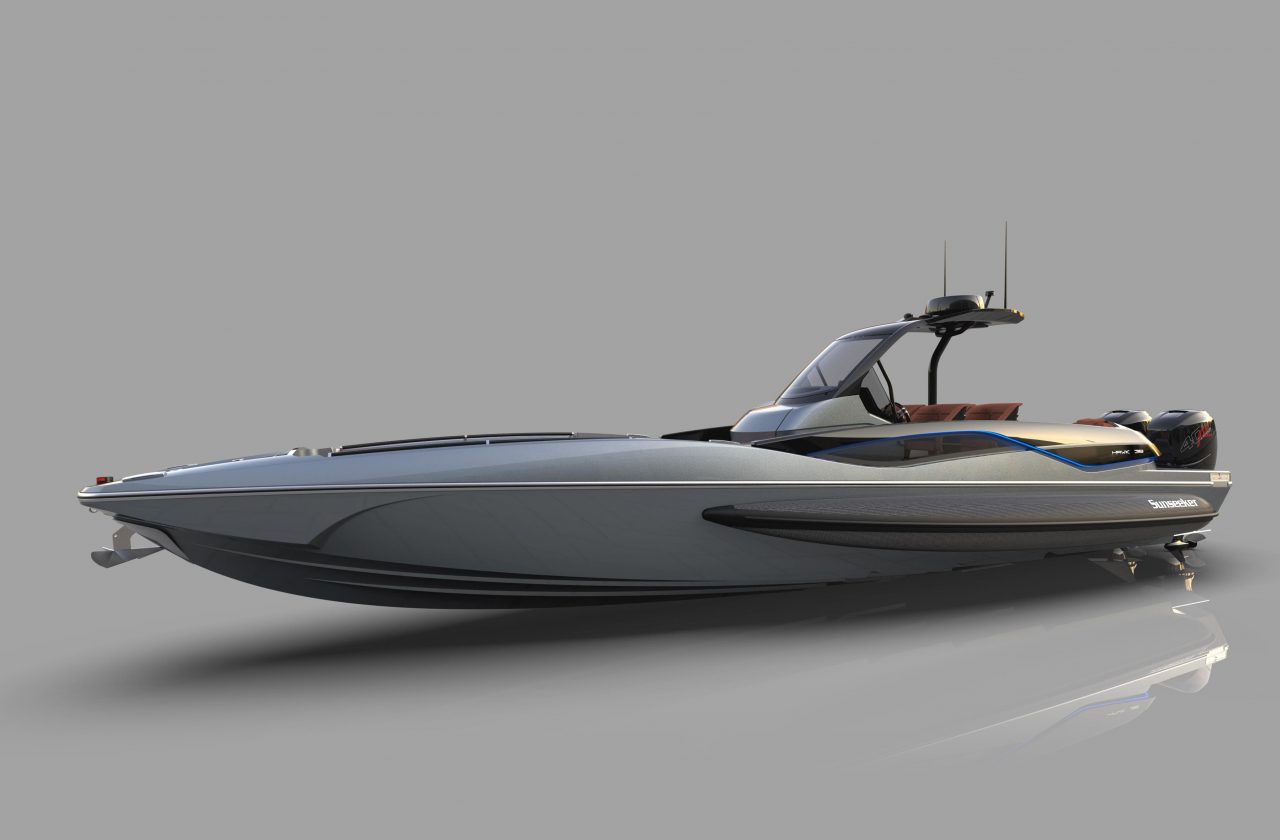 The model reaches her impressive speed with the power of twin Mercury R400 outboard engines. However, several different outboard engine options will be available for the series units, too. It is also should be taken to account, that sea trials have been done without the yacht's console, carbon fibre roof, deck mouldings and fittings this time, so her final calculated top speed remains 62-63 knots.

Sunseeker
CEO, Christian Marti comments: "Extensive testing is now underway on the Hawk 38 prototype and we are thrilled with the results achieved during this initial period. Performance racing boats are in the brand's DNA and the Hawk 38 is our most technologically advanced performance boat ever – these results prove that we are the technical experts in this field."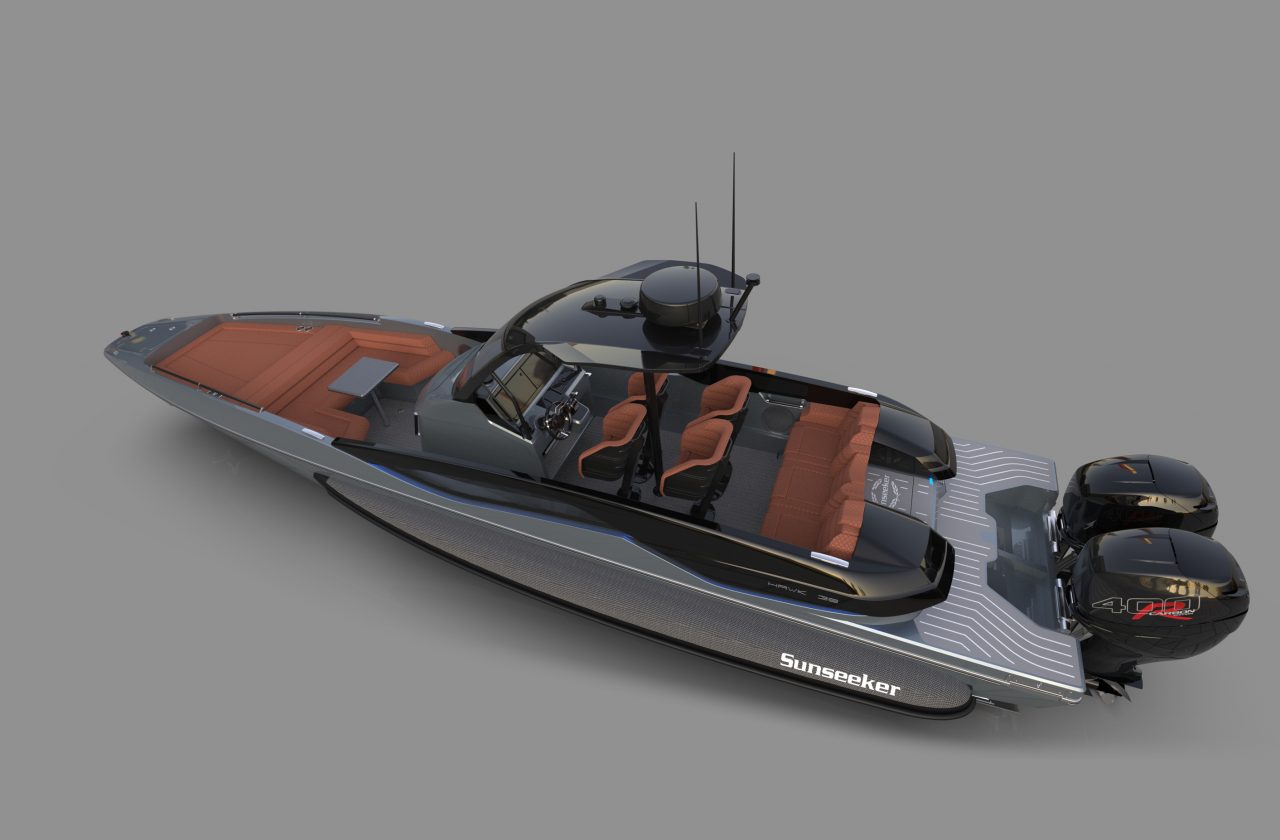 The Hawk 38' key features comprise a foredeck fitted with a sunbathing pad and optional foredeck sail canopy, a helm station located midships and a U-shaped seating around a central table facing the aft.

Inside, within a beam of 3 metres the boat features a closet underneath the helm, and a space for two drawer fridges under the yacht's triple bench stern seats. The yacht will be also fitted with grills and swim speakers facing aft.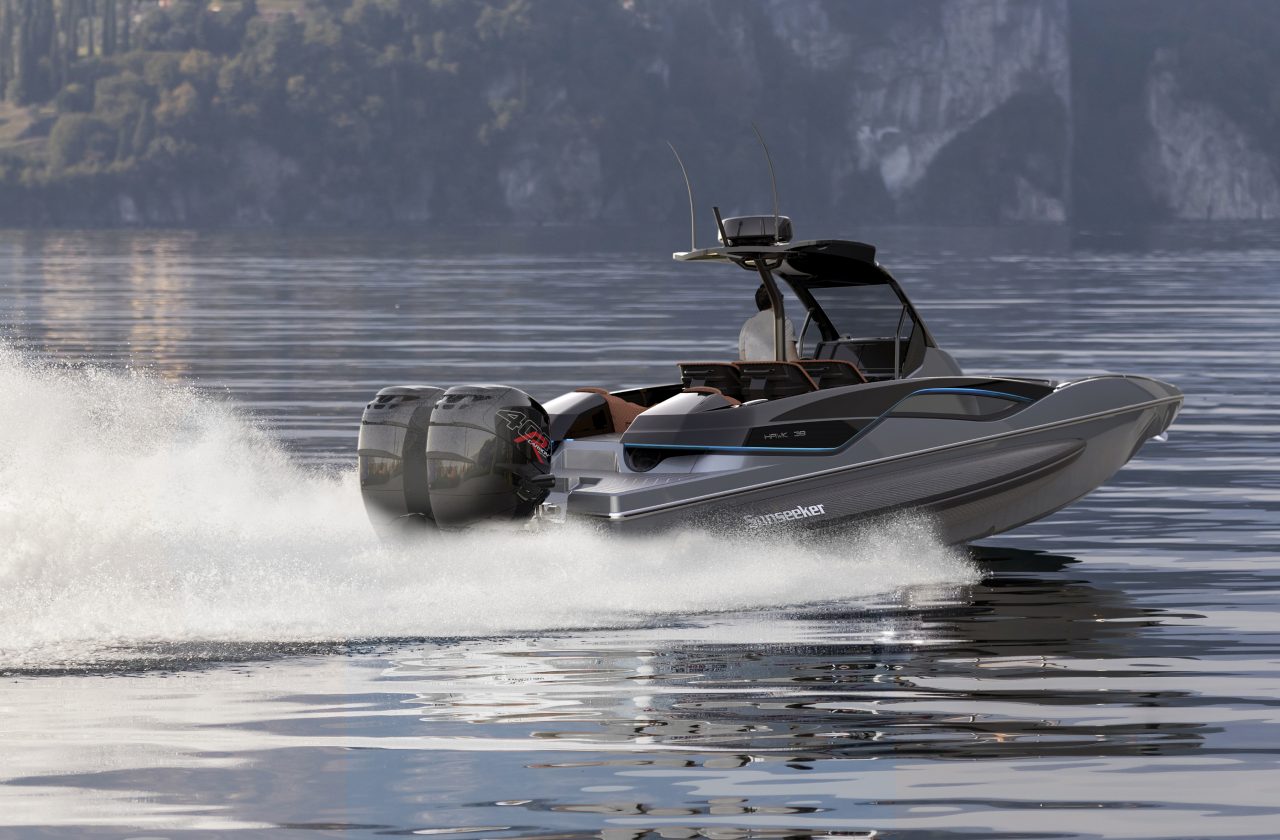 With an inconceivably smooth running hull and the addition of four Besenzoni racing seats, the guests on-board will be able to choose whether they want to sit or stand for optimal comfort and safety.
According to
Sunseeker
, there are several paint combinations and upholstery variations available for this model, so no two boats would ever be likely to appear the same.
The largest UK-based motor yacht builder,
Sunseeker
boasts a 50-year-long history. he company's export trade makes about 150 vessels per year, delivered to over 74 countries. At the moment, the company's flagship remains a 40.1-metre 131 Yacht, with a 49-metre metal-built concept to be launched in 2020 though.