124m superyacht Katara
caught fire today around 11:30 am at Porto Montenegro. According to
Vijesti
, the fire originated in the engine room of the megayacht.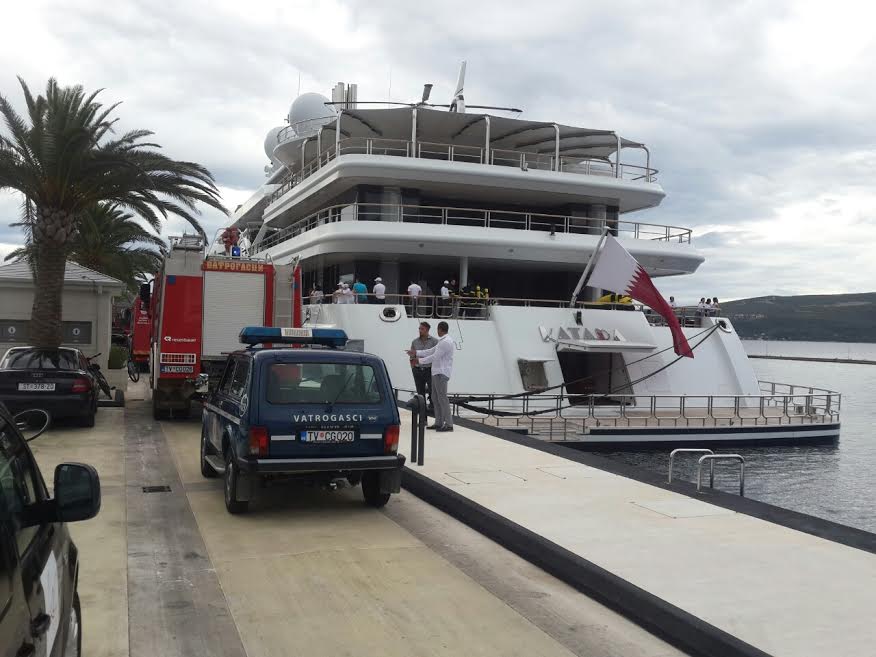 Photo by CDM.me
Four vehicles and 15 firefighters managed to extinguish the flames in 15 minutes on one of the largest yachts in the world.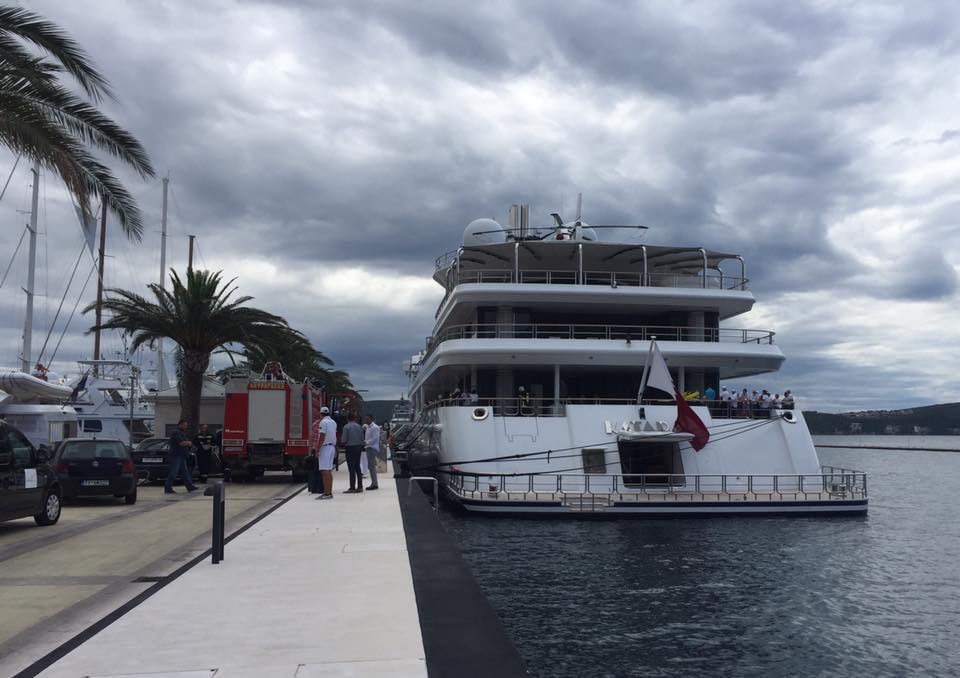 Owned by the Emir of Qatar, the megayacht was built by
Lurssen
in 2010 as Project Crystal. Katara reportedly features exterior design by Espen Oeino and interior style by Alberto Pinto. Hosting a helipad and two life rafts on her upper decks, it is speculated that the yacht has a two-deck-high main salon on her aft.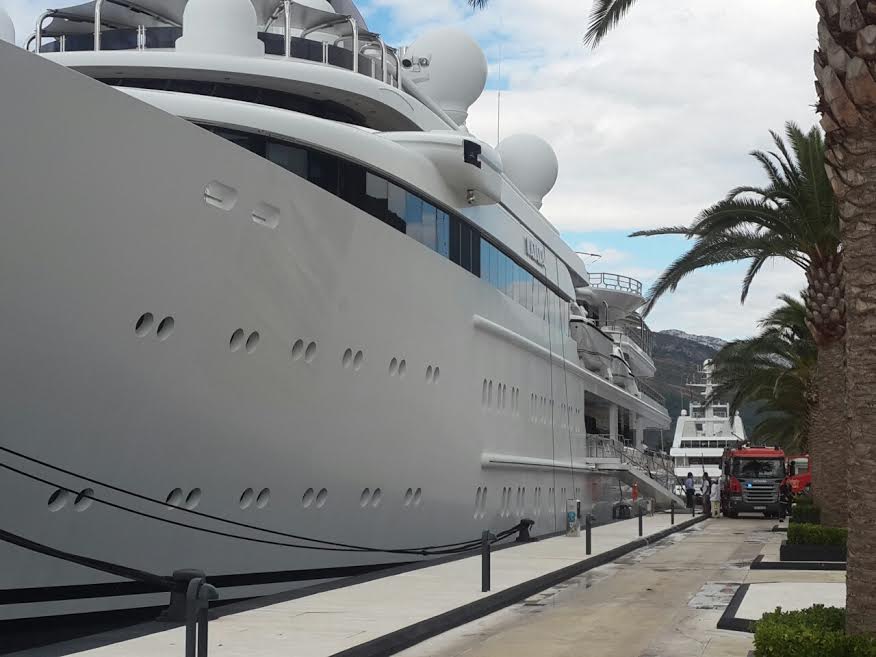 Photo by CDM