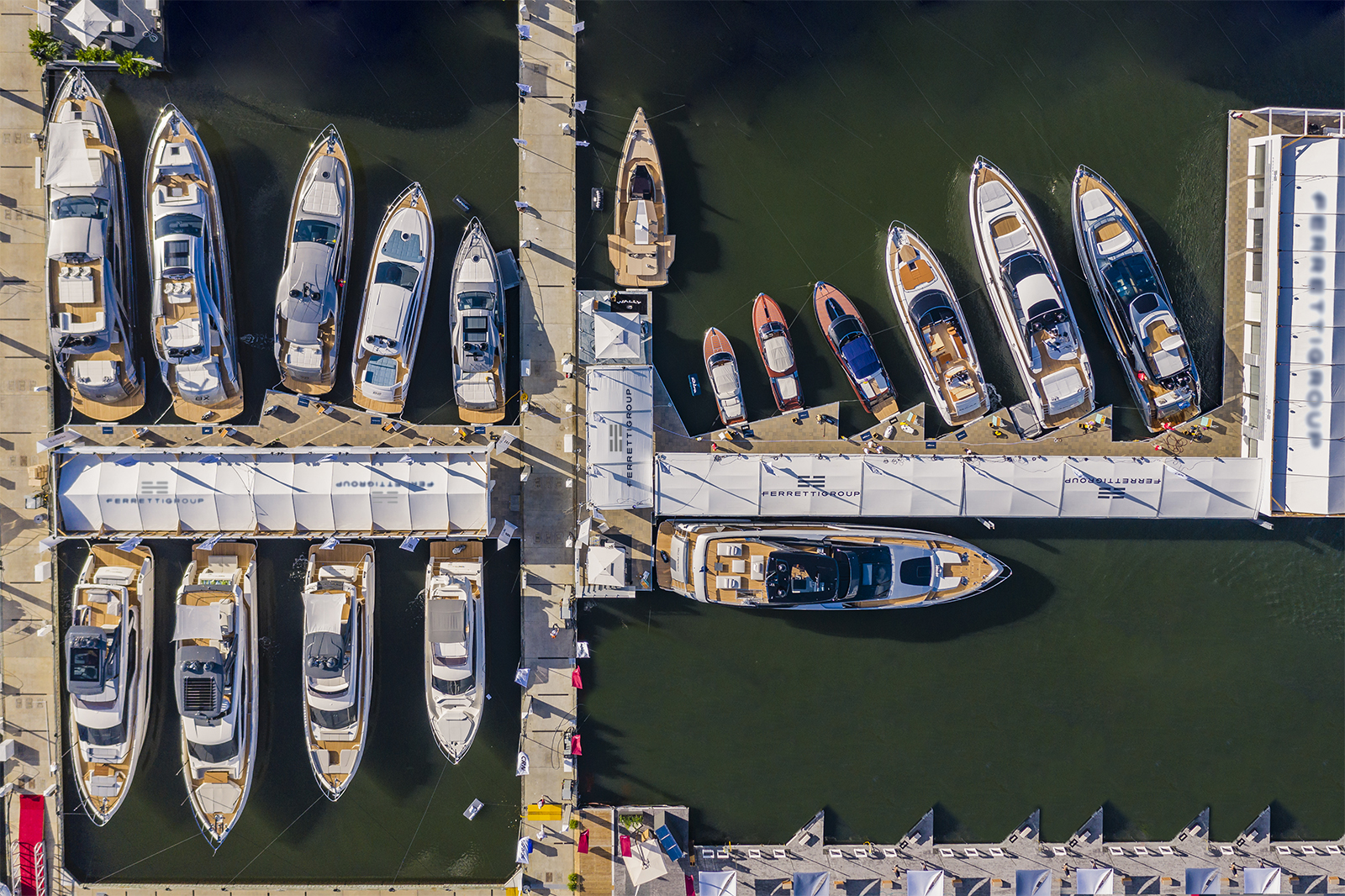 At the moment,
The Ferretti Group
comprises eight brands: Ferretti Yachts, Riva, Pershing, CRN, Custom Line, Itama, Mochi Craft and Wally, the latest acquisition closed in April 2019. The brands portfolio is set to produce 43 models altogether.
During the annual media meeting, Stefano de Vivo, Sales Director, illustrated the Group's successes at the end of the European season of boat shows and summer events.
In the first nine months of 2019, Ferretti Group collected orders to estimated 465 million euro, an increase of 18% compared to the first nine months of 2018, thanks also to the launch of five new models under the Riva, Pershing, Ferretti Yachts and Custom Line brands and to the relaunch of the Wally brand.
The premiered vessels are Ferretti Yachts 720 and
48 Wallytender
. The media meeting meanwhile was also the occasion to present new projects for the Riva, Pershing, CRN and Wally brands and the yachts currently under construction.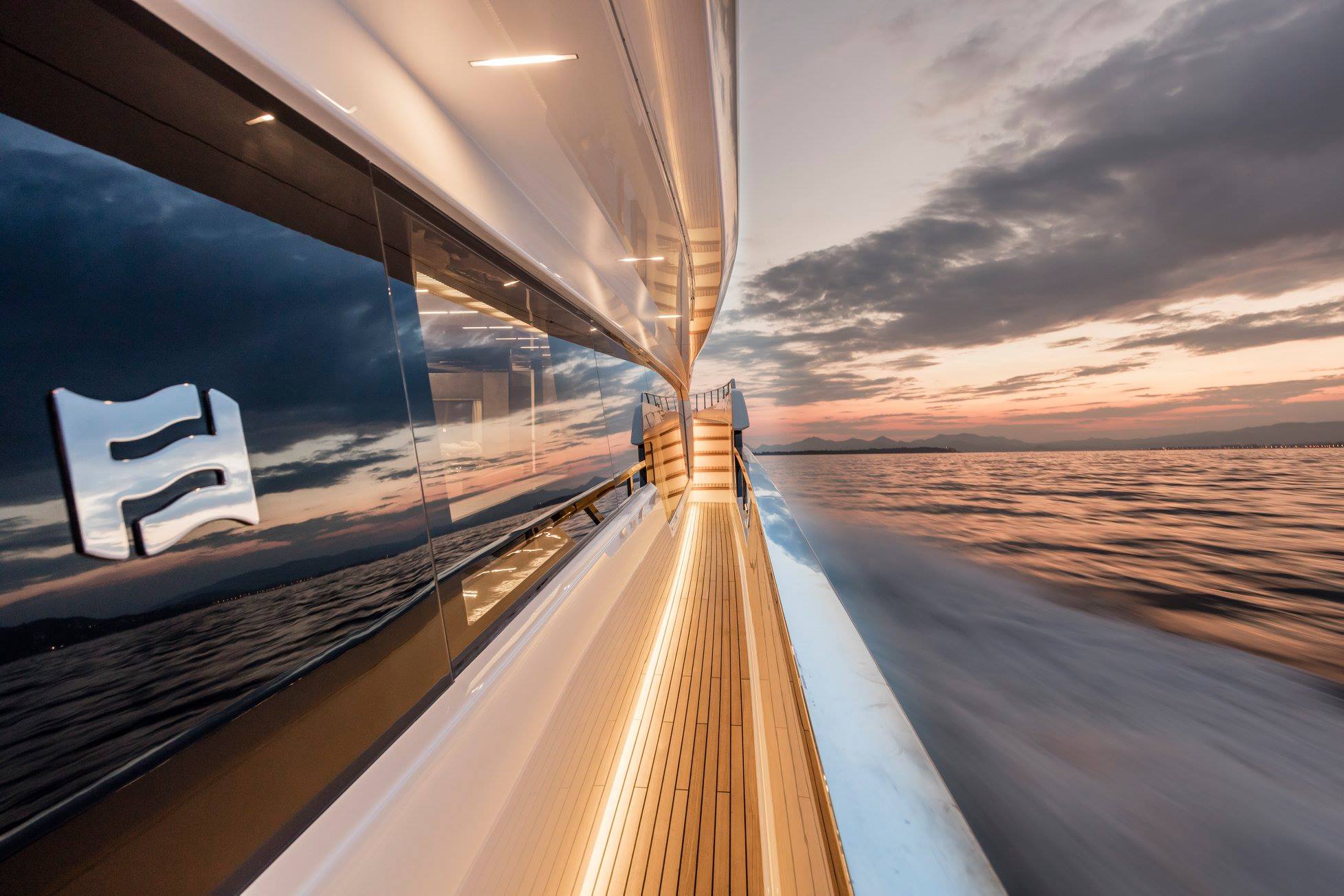 In particular, the new TØ Project by Pershing has been unveiled, with which the brand aims to redefine the boundaries of the yacht segment between 25 and 40 metres with the unique style of Fulvio De Simoni's pencil.
Among other previewed vessels is the Riva 130' flybridge, a project realised with the historical collaboration with Officina Italiana Design.
CRN project range comprises
62-metre M/Y 137
of Nuvolari Lenard; 62-metre M/Y 138 built in collaboration with Omega Architects for the exteriors and Pulina for the interiors;
70-metre CRN 139
curated by Vallicelli Design for exteriors & Nuvolari Lenard for interiors and 50- and 90-metre CRN 141 by Nuvolari Lenard.
Fort Lauderdale
Other previews include Wally 101 - the first project that marks Ferretti Group's debut in the sailing sector - and the 165 Wallypower, coming from the collaboration between Luca Bassani and Espen Oeino.
The meeting also saw the presentation of the restyling of Ferretti Yachts 920 PURE, which will present a completely different style of the interiors and will arrive on the American market between February and March 2020.
Ferretti Group CCO Stefano de Vivo expressed:
Ferretti Group is moving forward safely and increasingly at the centre of the scene, just like the majestic fleet we brought to Fort Lauderdale, a marvel of strength and beauty in which two premieres stand out, the fantastic Ferretti Yachts 720 and the ingenious 48 Wallytender, as well as the many projects we have in the pipeline.
Meanwhile, important news came several days earlier when the builder announced its withdrawal to list 30% of the company's shares on the Milan stock exchange. The decision was altered from the earlier course on returning to the listing. The change of the plan was stipulated by no sufficient valuation under current market conditions.