Italian yacht builder
Benetti
has announced the sale of the first 40-metre superyacht Oasis BO101 to a former world champion and offshore powerboat racer Tim Ciasulli from the USA, represented by
Merle Wood & Associates
.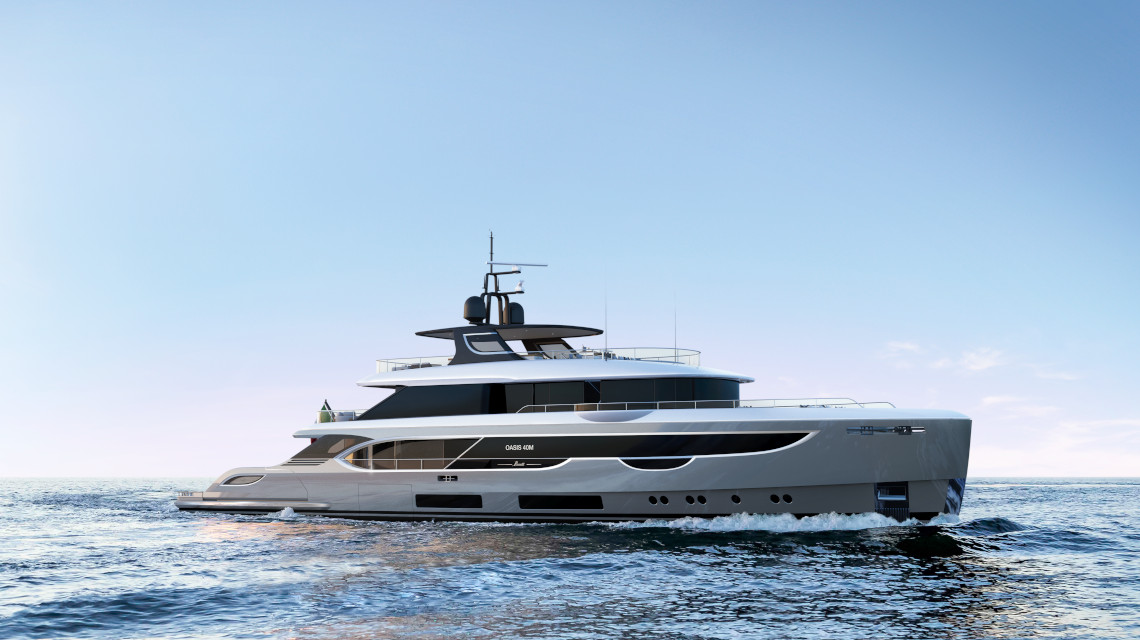 The yacht with a fibreglass hull and superstructure and a gross tonnage of 385 tonnes, is already being outfitted at the Livorno facility, planned for completion in summer 2020. The assembly has already been completed of the hull and superstructure, with outfitting began on July 26.
BO101 is going to be the first Oasis 40M, a 40.80-metre yacht with a maximum beam of 8.5 metres, a draft of 2.14 metres and a gross tonnage of 385 tonnes. Oasis 40M is a fruit of collaboration between Benetti and UK-based design studio RWD, working in liaison with Bonetti/Kozerski Architecture, a New York-based firm commissioned to design the interiors.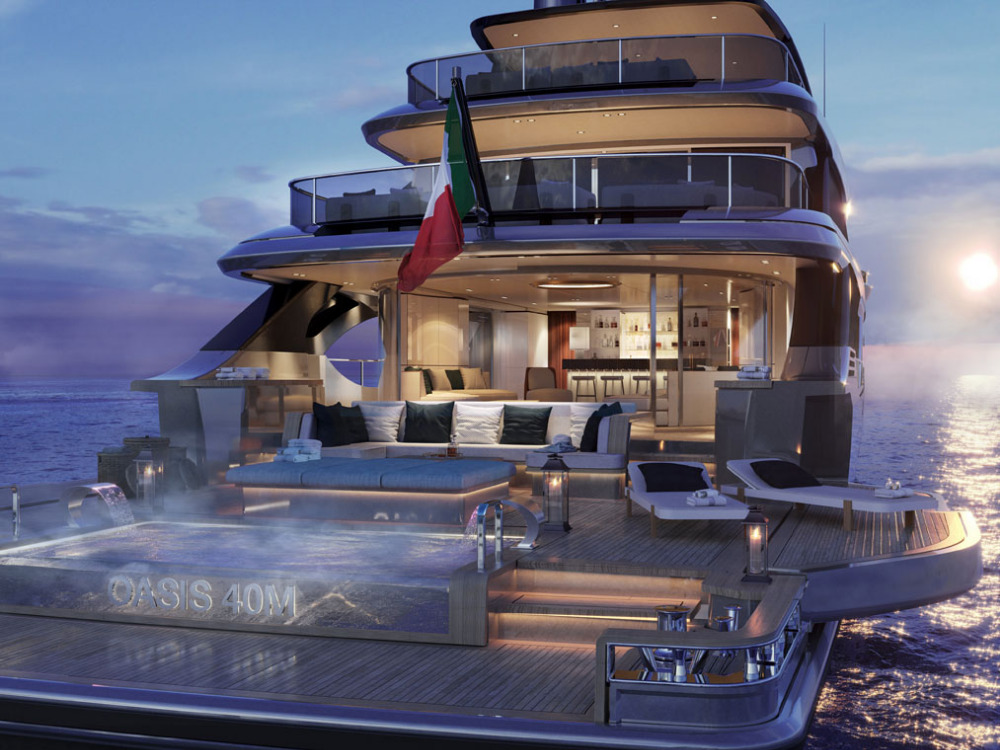 Tim Ciasulli, who himself holds 4 World Speed Records, expressed:
I've been going fast my whole life. So when it came time to build a yacht, I wanted to collaborate with a shipyard that shared the same core values that my wife and I believe in: integrity, passion and accountability! <…> We expeditiously negotiated a great deal, and in just two meetings, nailed down the equipment, interior decor and colours…just the way we wanted!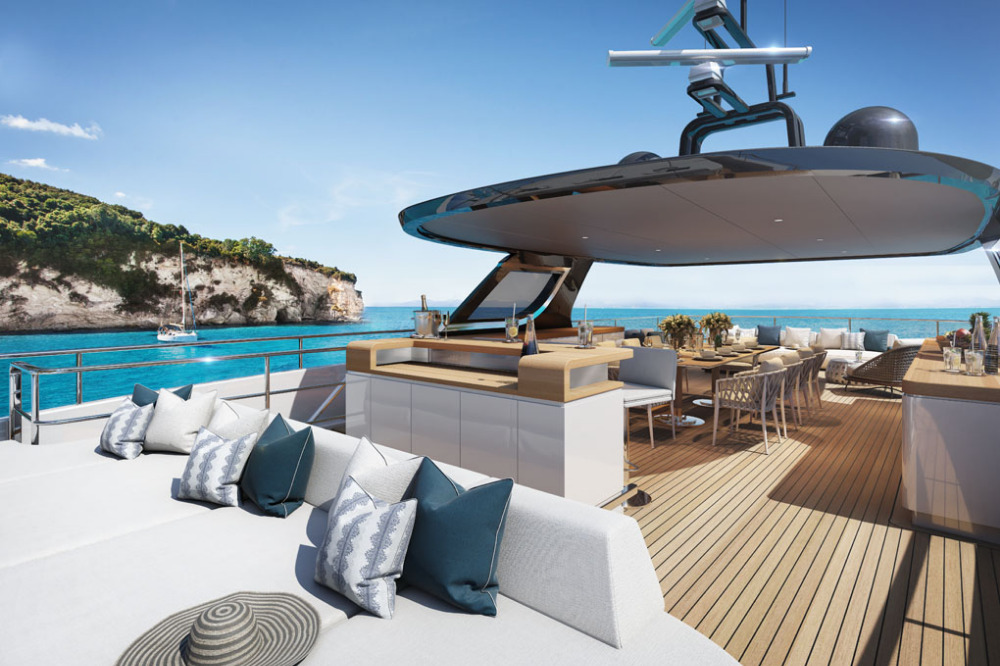 On-board Oasis 40M, the owner and his guests will enjoy wide, welcoming spaces characterised by a design that is both smart and sophisticated. The high ceilings, the special arrangement of the indoor and outdoor spaces, and the extensive glazed surfaces all contribute to this yacht's spectacular appearance, while the unusual layout features lateral stern platforms that can be open out with great ease to facilitate access to the sea and an extended beach area, complete with an infinity pool practically at water level.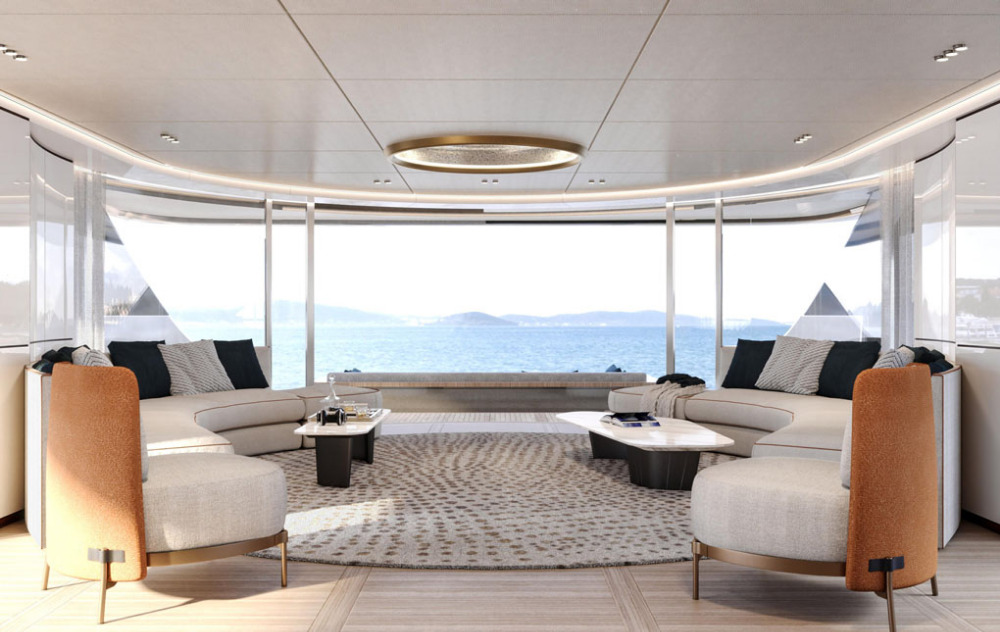 The designers strived to eliminate the barriers between indoor and outdoor spaces, creating a unique setting akin to a loft on the water. Enrico Bonetti, architect and partner of Dominic Kozerski with Bonetti/Kozerski Architecture explains:
On this yacht, we wanted the settings to have an unprecedented fluidity, which is why identical materials and colours are used for both the interiors and exteriors, giving a sense of apparent informality to what is in fact an extremely elegant and sophisticated yacht.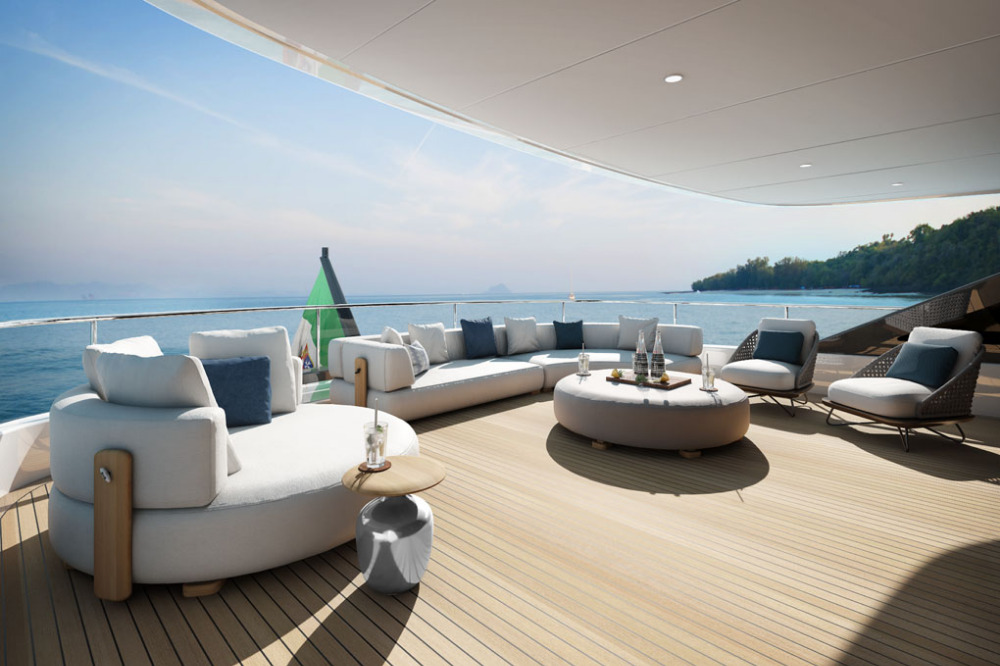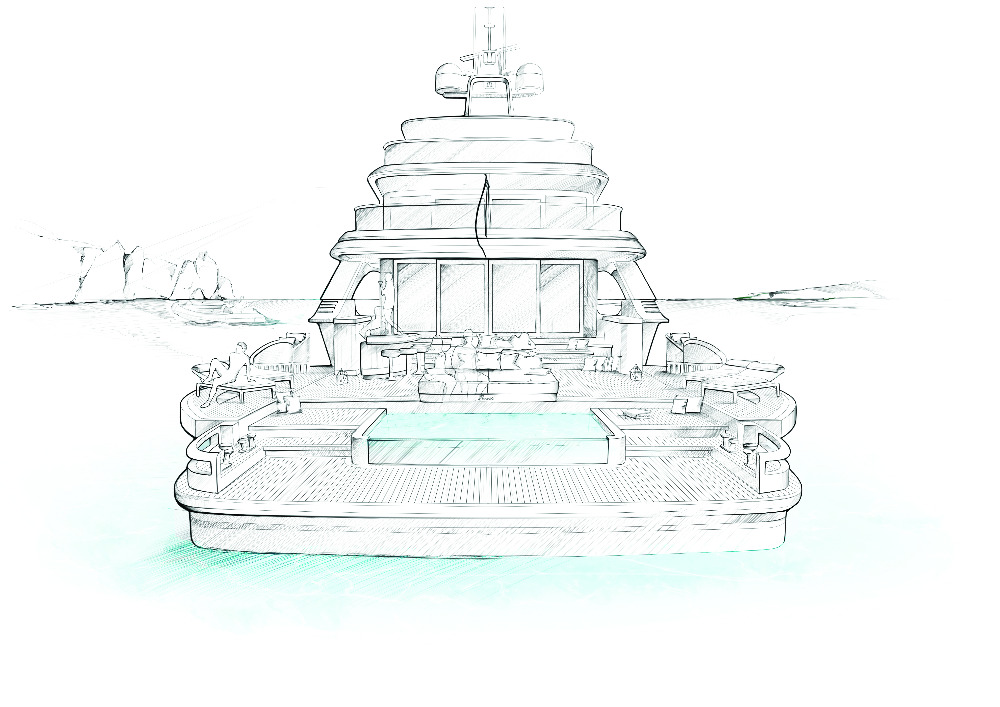 Noteworthy, while the first Oasis 40M's fiberglass hull arrived for the start of outfitting operations at Benetti's Livorno shipyard on July 26, the owner of Giga yacht FB275, who is according to media sources an Australian billionaire and
casino mogul James Packer, set sail on his 108-metre gigayacht
in a perfectly synchronised handover.