Italian builder Benetti
has announced the sale of 67-metre hull FB278 Project Fenestra to an experienced American yacht owner. The purchase was supervised by Northrop & Johnson brokerage company.
The layout was born from the boards of Giorgio M. Cassetta, expressing the owner's passion for family, fitness and well–being. The interiors were designed by Benetti's Interior Style Department.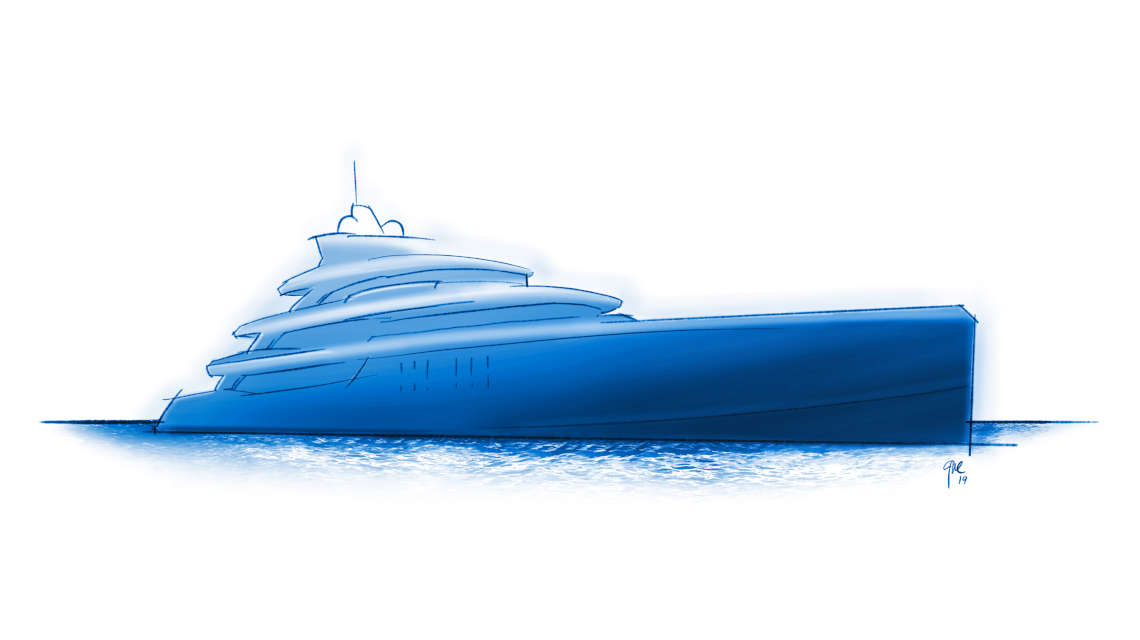 Franco Fusignani, CEO of Benetti Yachts, highlighted:
This order, following on the heels of the North American delivery of Spectre and Elaldrea+, custom yachts of 69 and 49 metres, is evidence of the American market's growing interest in the Benetti brand.
Cassetta's exterior design perfectly complements the interior spaces created by Benetti's stylists. Seven cabins offer accommodation to up to 14 guests, with 10 more cabins for a crew of up to 17, with 3 doubles for the captain, first officer, and chief engineer. The owners specifically requested that the crew's quarters include materials and furnishings of a similar quality to those used in the guest quarters.
The layout of Project Fenestra stretches over 6 decks, with a sun deck, a bridge deck, an owner's deck, a main deck, a guest deck, and a tank deck. Special attention has been paid to spacious 150-square-metre owner's deck, fitted with a lounge, a bar and panoramic view. The sun deck features a forward steering station, gym, steam room, and Jacuzzi.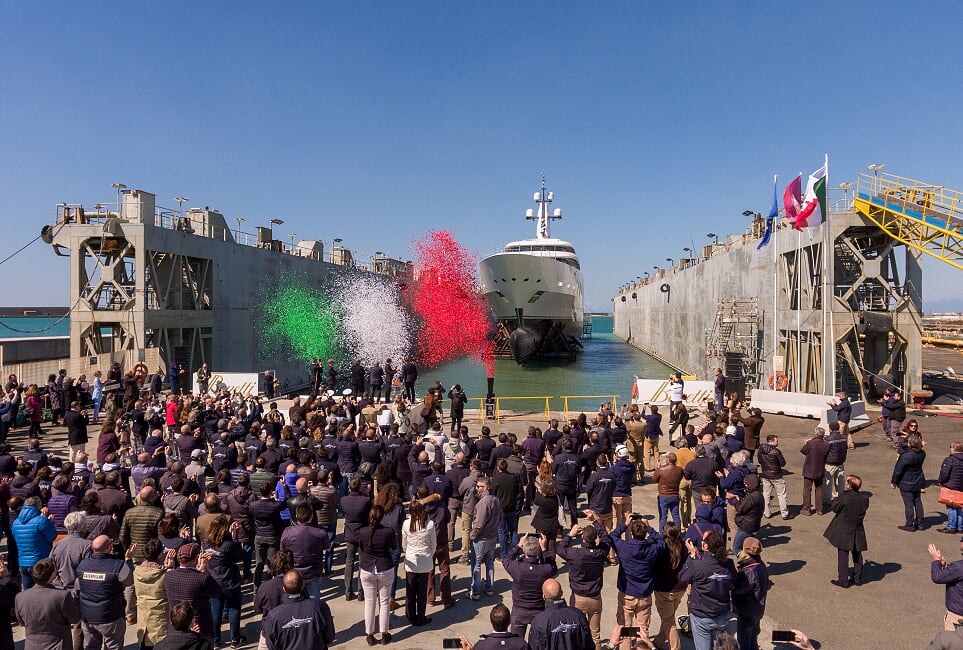 The 108-metre FB 275 launched in March 2019
A distinctive feature of FB278 is the fully dedicated beach club. This area is replete with bar, full bath, and upward opening stern door and side opening terrace that flood the area with natural light.