On March 31 in Livorno,
Benetti
launched the motor yacht
Joy
. BO102 is the second unit of
Oasis 40M
, an innovative 40m fibreglass yacht with a series of specially requested custom features. The owner is a first-time Benetti buyer.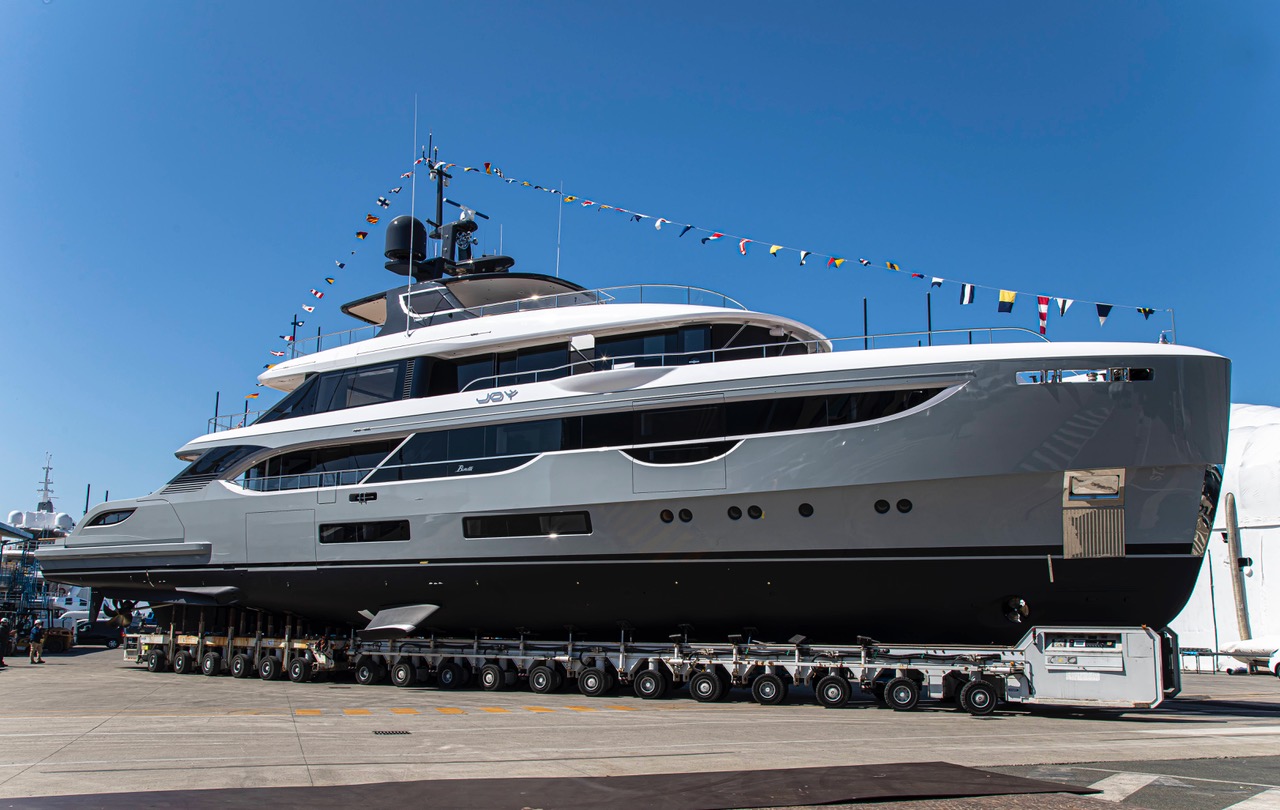 The exterior styling is by UK design firm RWD and the interiors are the work of Bonetti/Kozerski Architecture, based in New York.
The exterior is a great combination of Italian refinement and classic English lines. The vertical bow, the full-height glazing in the wheelhouse, and the automobile-inspired style (like the silver paint around the perimeter of the windows) give the yacht an energetic look, while the wide-open spaces in the stern dedicated to an outdoor lifestyle reveal her glamorous spirit.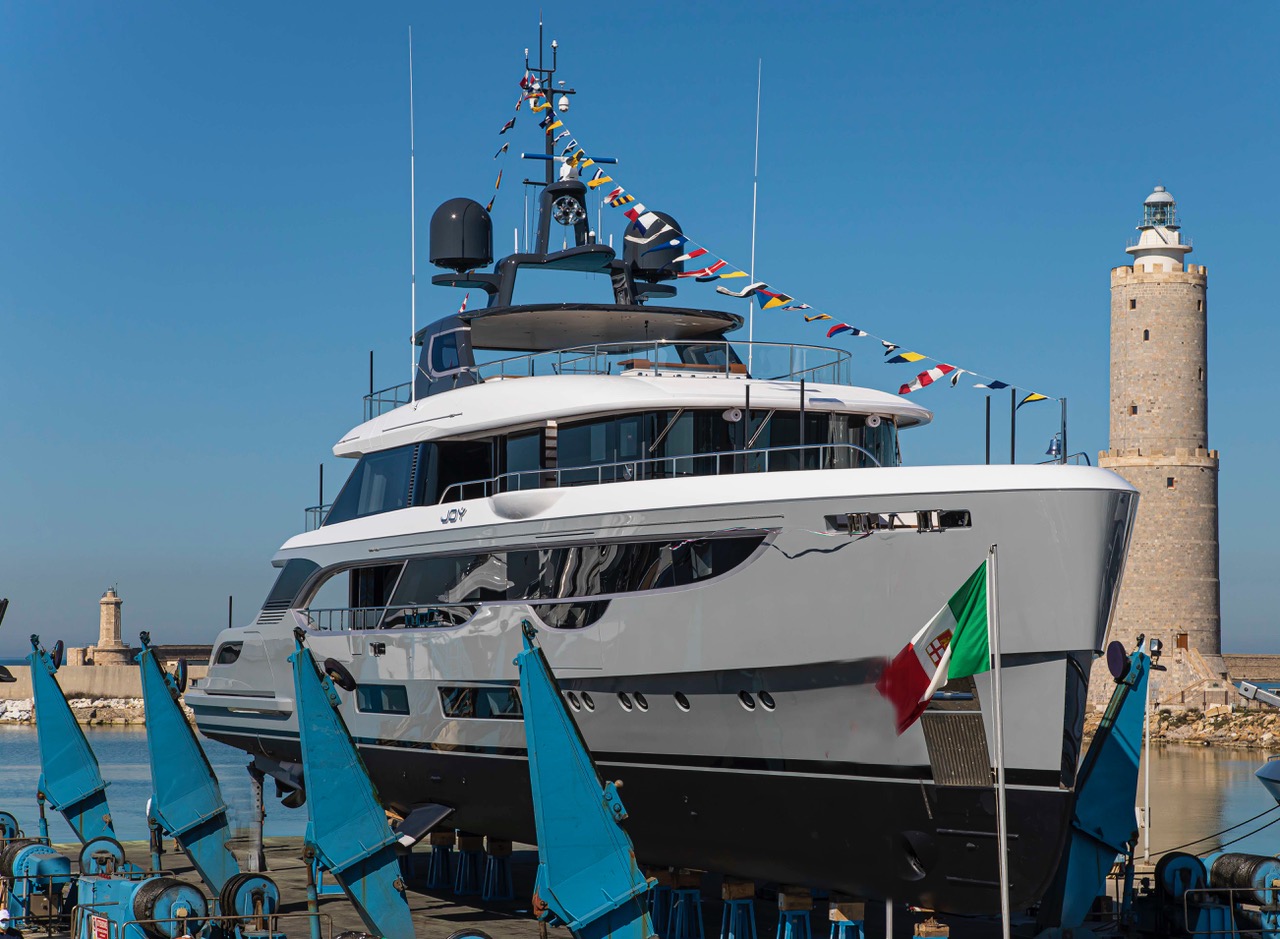 The beach area is powerfully innovative, taking the form of a terrace with no physical or visual barriers and designed as a multifunctional space. This area is perfect as a focal point for life on board during the day and, in the evening, as an elegant salon, the ideal setting for a pre-dinner aperitif, or even an open-air cinema.
The interiors, designed for informal comfort by New York firm Bonetti/Kozerski Architecture, are reminiscent of an elegant open-space loft. Large glazed surfaces and glass doors help blur the boundaries between indoor and outdoor spaces.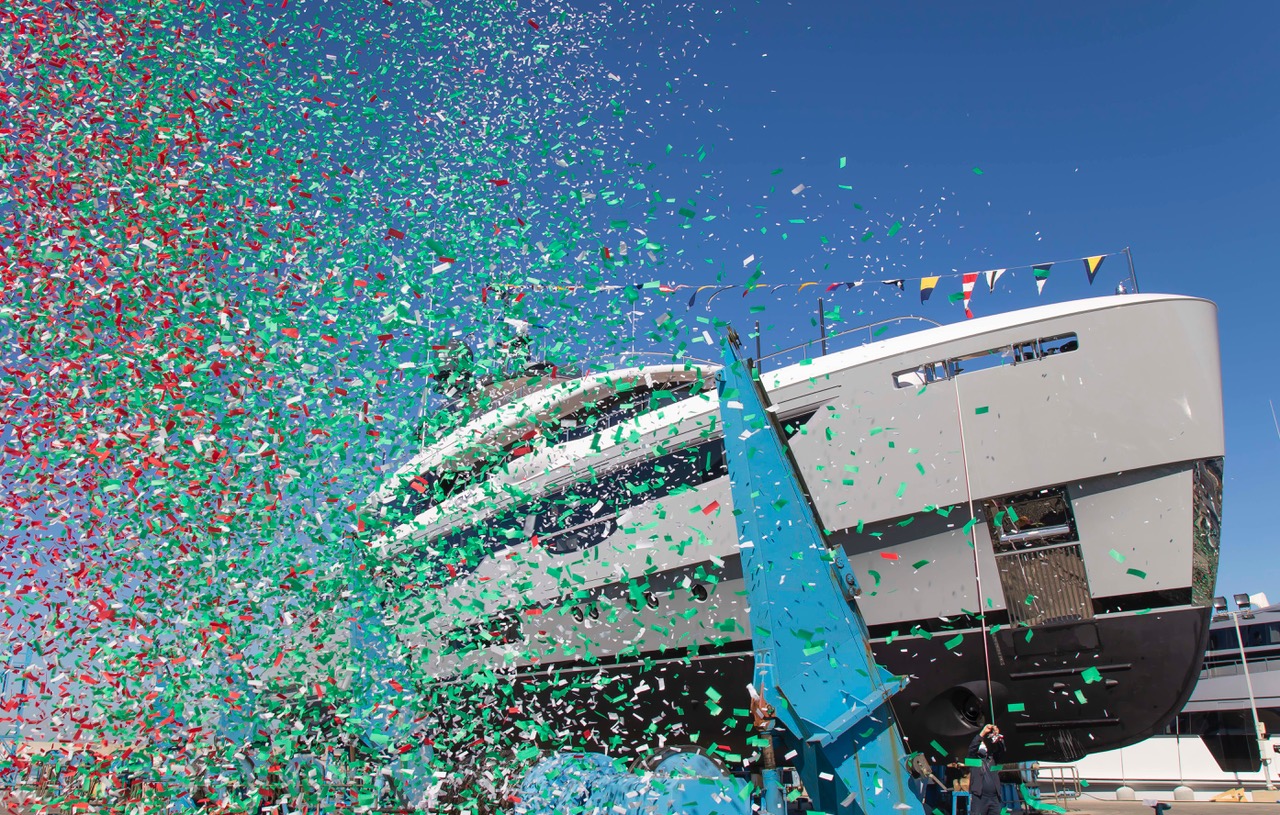 The many distinctive features of Joy include an advanced wi-fi remote control system, so the boat can be moored from the stern area without needing to be in the wheelhouse, and outdoor loudspeakers to play music, complying with the owner's desire to use the yacht for socialising, which she is perfect for.
The hull – designed by Pierluigi Ausonio's firm P.L.A.N.A., in partnership with the shipyard – has a plumb bow and a top speed of 18 knots.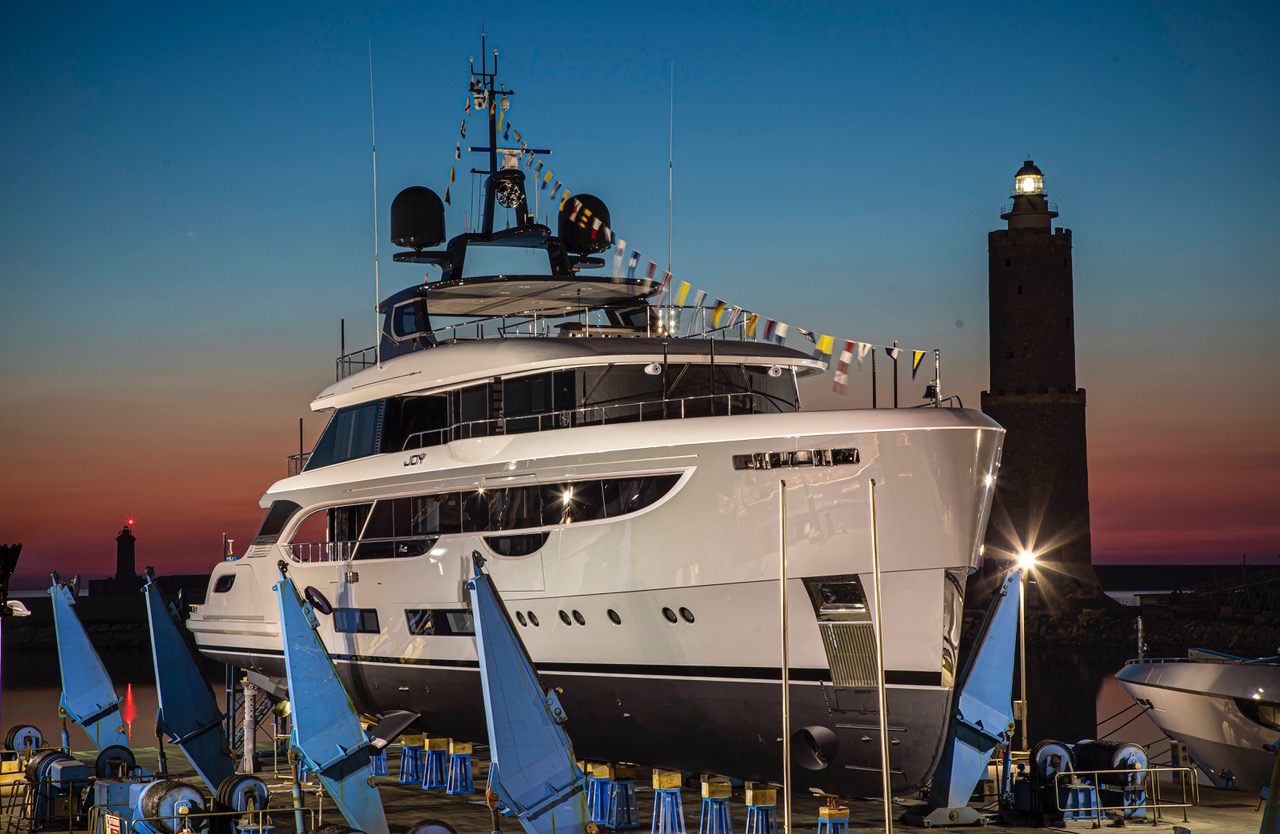 The boat has been built to the highest technical and construction standards on the market with great attention to detail for every aspect of construction; this can be seen in the air quality (oxygenation, humidity and temperature) in closed spaces, where a treatment system ensures that the air is always fresh and clean (with up to six changes per hour).
Founded in 1873,
Benetti
is the oldest Italian shipyard specializing in luxury yachts. Benetti designs, builds and sells composite vessels from 29 to 44m and steel and aluminium boats from 37 to over 100m. The fleet consists of five categories: Class, Oasis, B.Yond, B.Now and Custom to meet all the needs of the market. Benetti belongs to the Azimut|Benetti Group, the largest privately owned luxury yachting group in the world.
Credits: Benetti