Rebeca
is the first in the new Oasis 40 line from
Benetti
to hit the water, but the semi-custom series with exterior design by RWD is already proving a hit with 13 units sold to date. Enrico Bonetti of Bonetti and Kozerski Architects in New York talk about the interior design and overall concept.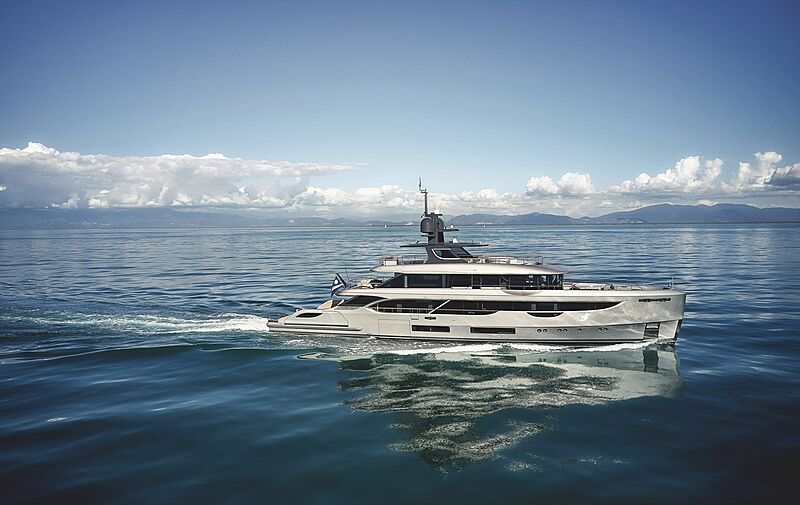 Benetti
decided to work with Kozerski as a result of a well-established relationship with Giovanna Vitelli.
"Giovanna Vitelli liked our clean and simple aesthetic and the relationship developed from there. I'm Italian and my business partner, Dominic Kozerski, is English, and we opened our studio in New York 20 years ago. Our European roots mean we're quite different from the countless other architecture firms in New York.", said Bonetti and Kozerski Architects.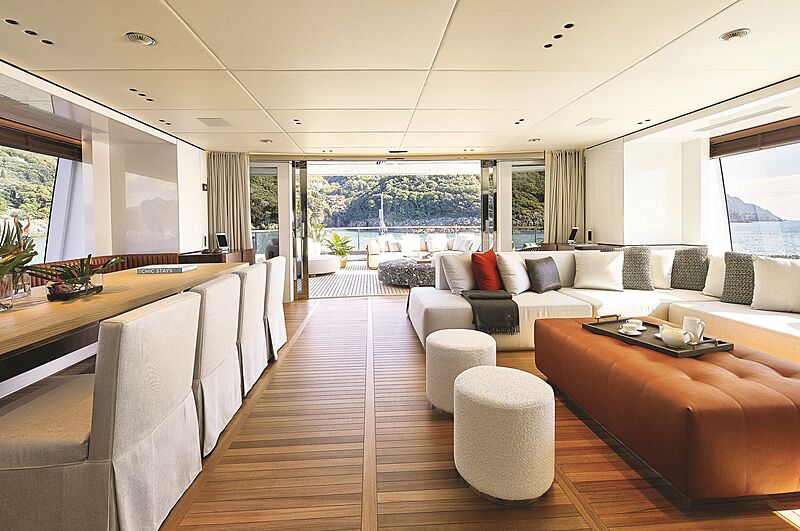 Bonetti and Kozerski Architects continue: "Most studios here divide their work into interior design, landscape design, architecture, and so on. We're both architects, but we have a more holistic approach to design and our last project, for example, was the new global headquarters for Pace Gallery, a multi-story building of 75,000 square feet where we also developed the interior concept."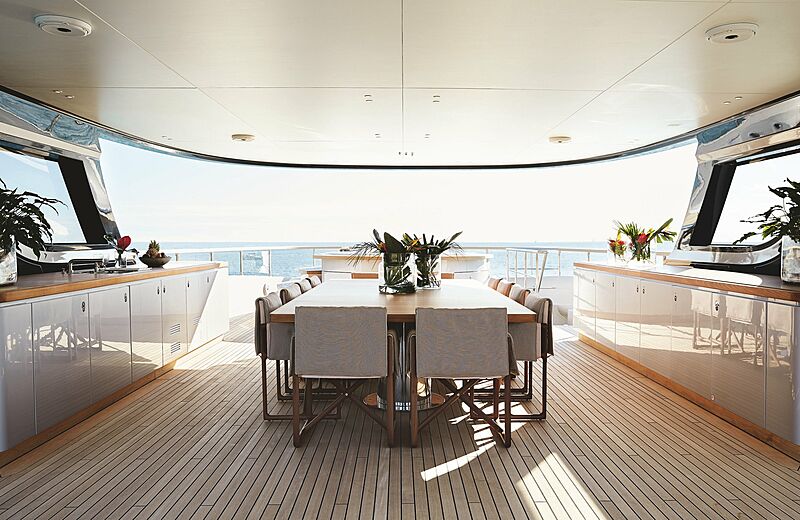 "The idea was to develop an unconventional, semi-custom design aimed at new or younger owners who were attracted to a more informal lifestyle on board. Benetti called it an SUV of the sea, or adventure yacht.", said Bonetti and Kozerski Architects.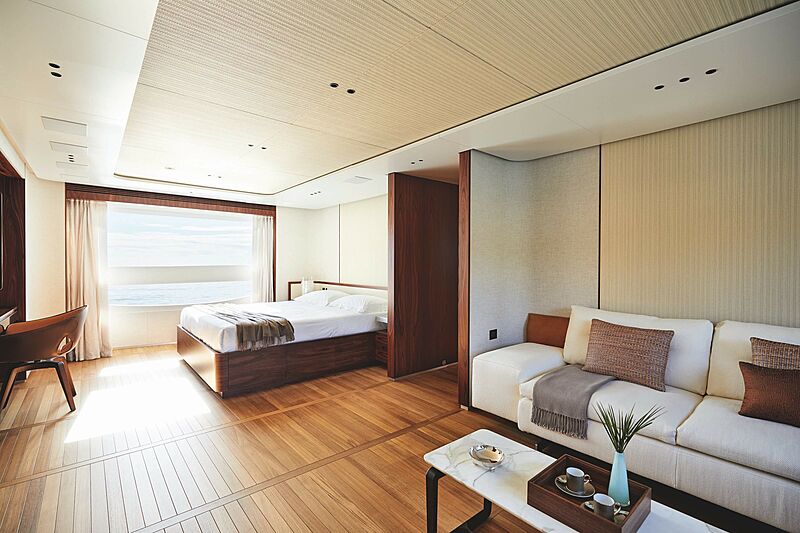 Bonetti and Kozerski continue: "This was our first yacht project, but we have clients who charter or own yachts and their feedback was that they couldn't find anything that has the same contemporary spirit or ambience as their own homes, either in terms of style or utility. In our view, yachts tend to be very conformist with spaces developed for specific activities and very little integration.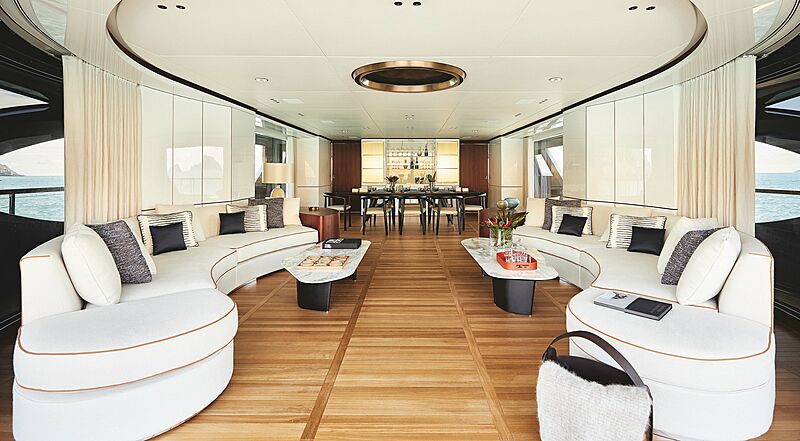 So we began proposing alternatives, which took a long time as although Benetti wanted something new and fresh, they weren't necessarily ready for all of our proposals."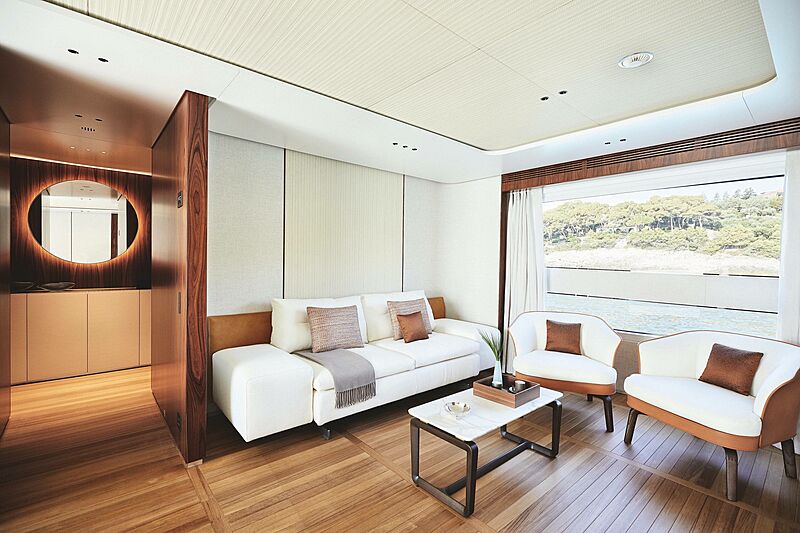 "They ran some of our ideas through their broker network and sometimes the feedback was that it wasn't what conventional Benetti clients were looking for. "Of course not," we said. "The whole point of the exercise is to attract new clients to the brand!" There was a lot of back and forth and gradually we were able to converge our ideas and find the right balance between innovation and prudence", said Bonetti and Kozerski Architects.
"We certainly wanted to make it cleaner and more coherent than traditional yacht interiors where the materials and finishes change from one space to the next", Bonetti and Kozerski continue.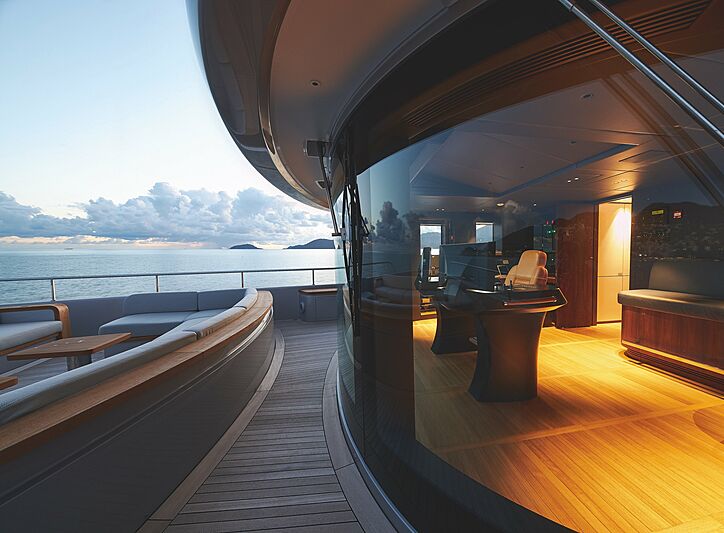 "The first exterior renders by RWD had a white superstructure and the starting point was to repeat the white inside with the white lacquered wall panels, which together with the teak flooring provide a stylistic connection with the outside.", said Bonetti and Kozerski Architects.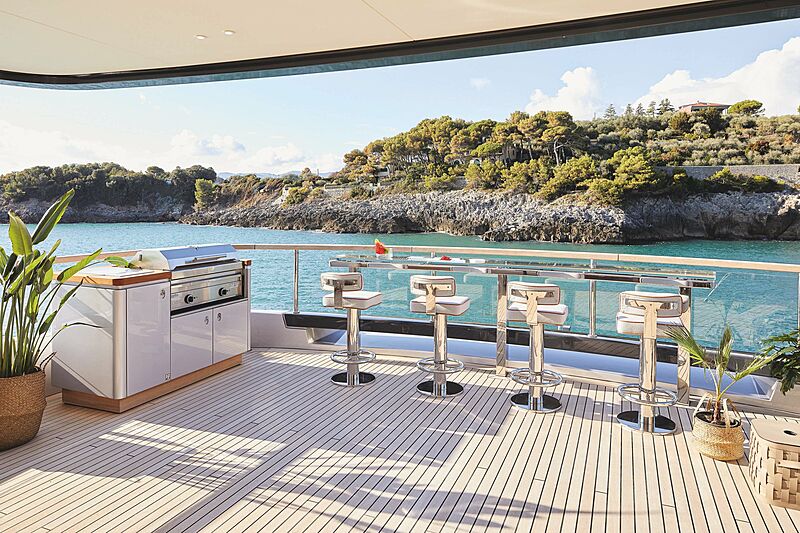 Bonetti and Kozerski continue: "We wanted to keep the palette of materials and finishes discreetly simple, natural and constant throughout the yacht, so in addition to the white walls and teak floors we have rosewood joinery and tan leather upholstery. We try not to use known labels or brands, something we discussed with Benetti, so a lot of the free-standing furniture was designed by us as well. An example is the chestnut wood dining table in the sky lounge, which unusually is placed longitudinally to one side."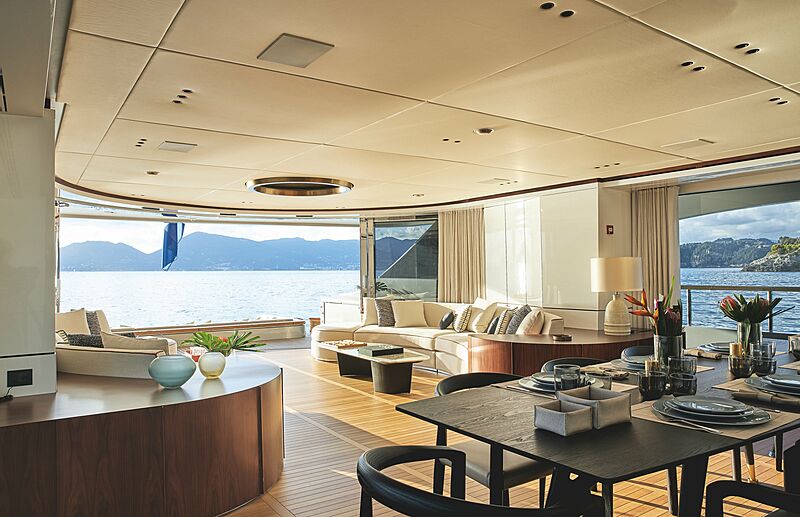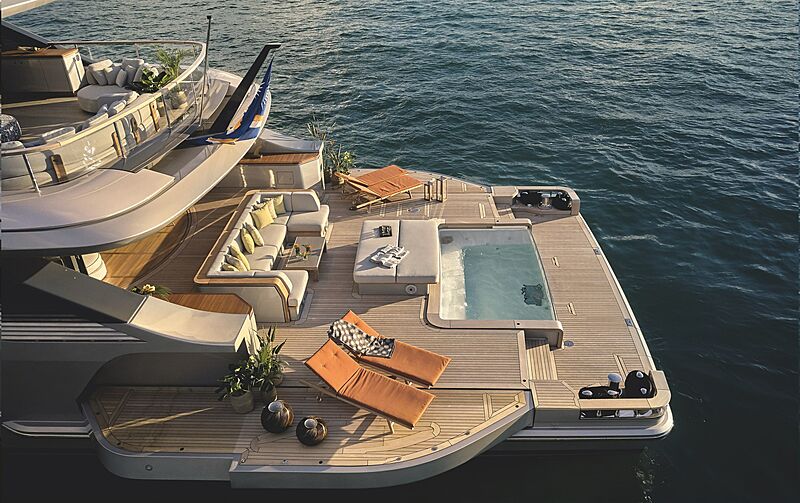 "As a semi-custom model, there are variations in terms of materials, finishes and even layout that owners can choose from. One client, for example, wants to have his suite on the upper deck aft where the sky lounge is, but most have chosen much the same solutions as aboard Rebeca. Together with RWD, we're now busy developing the Oasis 34 concept.", Bonetti and Kozerski said.
Credits: Benetti