The project presents great volumes which are one of the main characteristics of the yacht, both inside and outside. As, for instance, the spacious sun deck including a pool, a bar and sunbathing area or the stern featuring a beach platform which can easily became a gym with ensuite hammam. The owner's suite, located forward on the main deck, fits the full-beam master stateroom, the office and a walk in closet. A balcony can also be found, which can be reached via a glass door.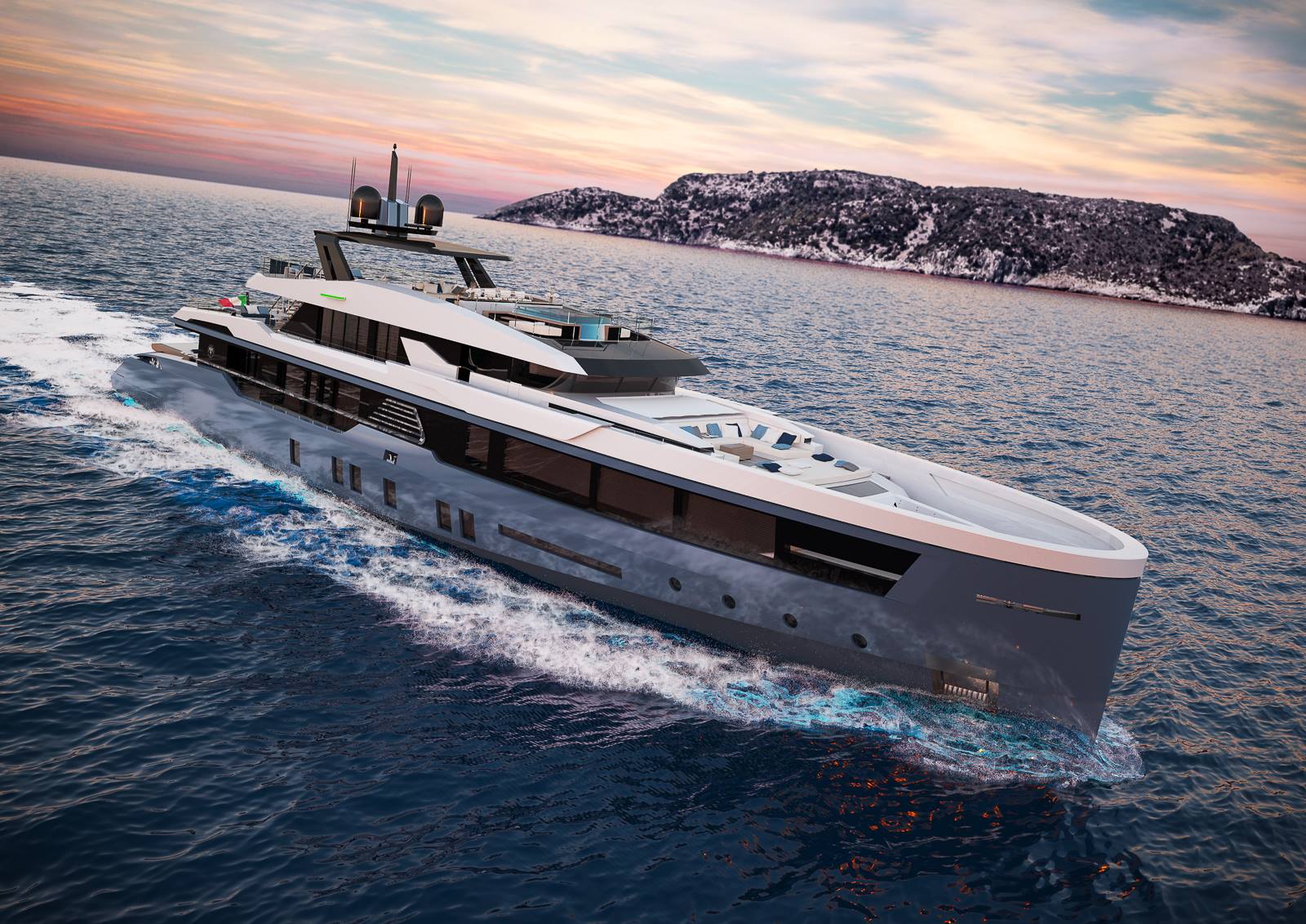 The most distinctive element on this yacht, as even in the smaller "sisterships", is the high, vertical bow, giving her a dynamic design which draws inspiration from the architecture and the 'car design' . Hull engineering has been carried out by Baglietto engineering department. The light aluminum alloy model will be within 500 GT and is expected to reach a maximum speed of 20 knots and a cruising speed of 18 knots.

I am very proud of the efforts we put at research and project development in the last months. Baglietto is attending the DIBS with a full and most flexible range from 35m up to 65m; we can offer our clients different products, both in terms of type and construction materials. They include all aluminum planning yachts (the FAST LINE), the more traditional displacement line in steel and aluminum (the T-LINE designed by Francesco Paszkowski Design) and the new V-LINE in steel and aluminum or all aluminum characterized by the vertical bow and more modern and attractive exterior lines interpreted by 3 different Italian designers: Francesco Paskowski Design, Hot Lab Design and Santa Maria Magnolfi Design
Michele Gavino, Baglietto's Managing Director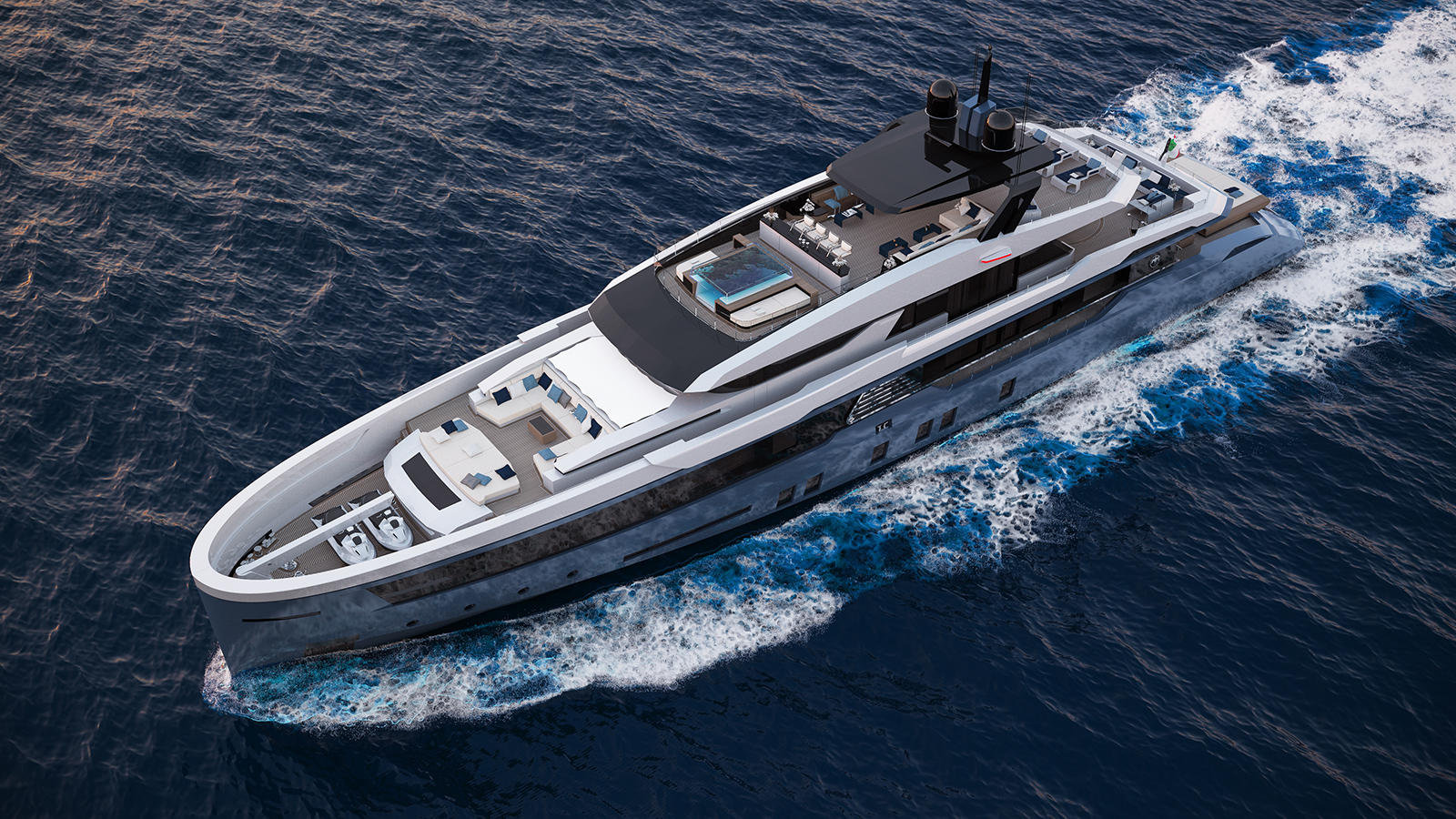 Five new motor-yachts are currently under construction at the shipyard: while the prototype of
MV19 is being built
, a new 55-meter displacement motor-yacht is being produced together with a 43m of Baglietto Fast Product Range and
two new 48m displacement line.