Italian shipyard Baglietto
has presented 43 m Baglietto Explorer designed by the Italian firm Santa Maria Magnolfi. The vessel was conceived with a view to create a real Explorer Yacht, inspired by work boats, that of warships and, obviously, the world of yachting.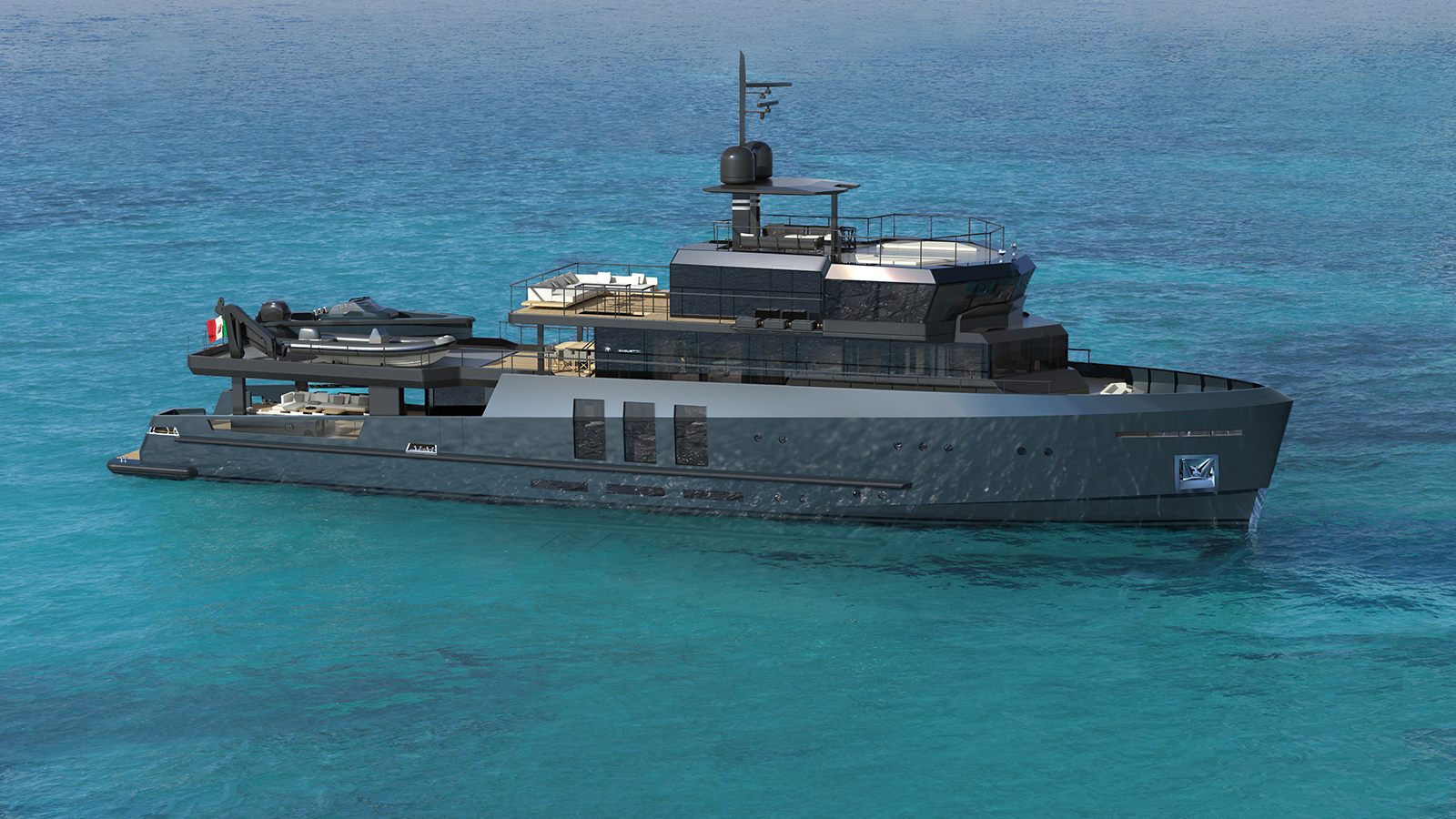 The concept represents a modified version of earlier presented project with a helipad. This version is rather designed for an owner who favours fishing or sailing with a small boat. Those ideas have been worked out to satisfy different requests.
The yacht will be trademarked with a 58-square-metre upper deck entirely reserved for the owner. Access to the entrance salon may be open to everyone or limited. Furthermore, this version would hosts outside on this deck a 28' sportfisherman boat as well as a 6-metre rescue tender, besides the enlarged dining area for 12 people. A panoramic area with sofa and table has been placed in the bow area.
On the main deck, the large full-beam salon features an almost square layout and has ceiling-high windows on the bulwarks. The aft zone has been redesigned for open back space and a cosy conversation area in the shadow with a panoramic view and easy access to the sea thanks to a transformer system.
A winter garden (an area that is considered as "outdoor" but is in fact enclosed by glazed surfaces and air conditioned) works as a transition between the salon and the aft area. This place can also be deployed as a TV room.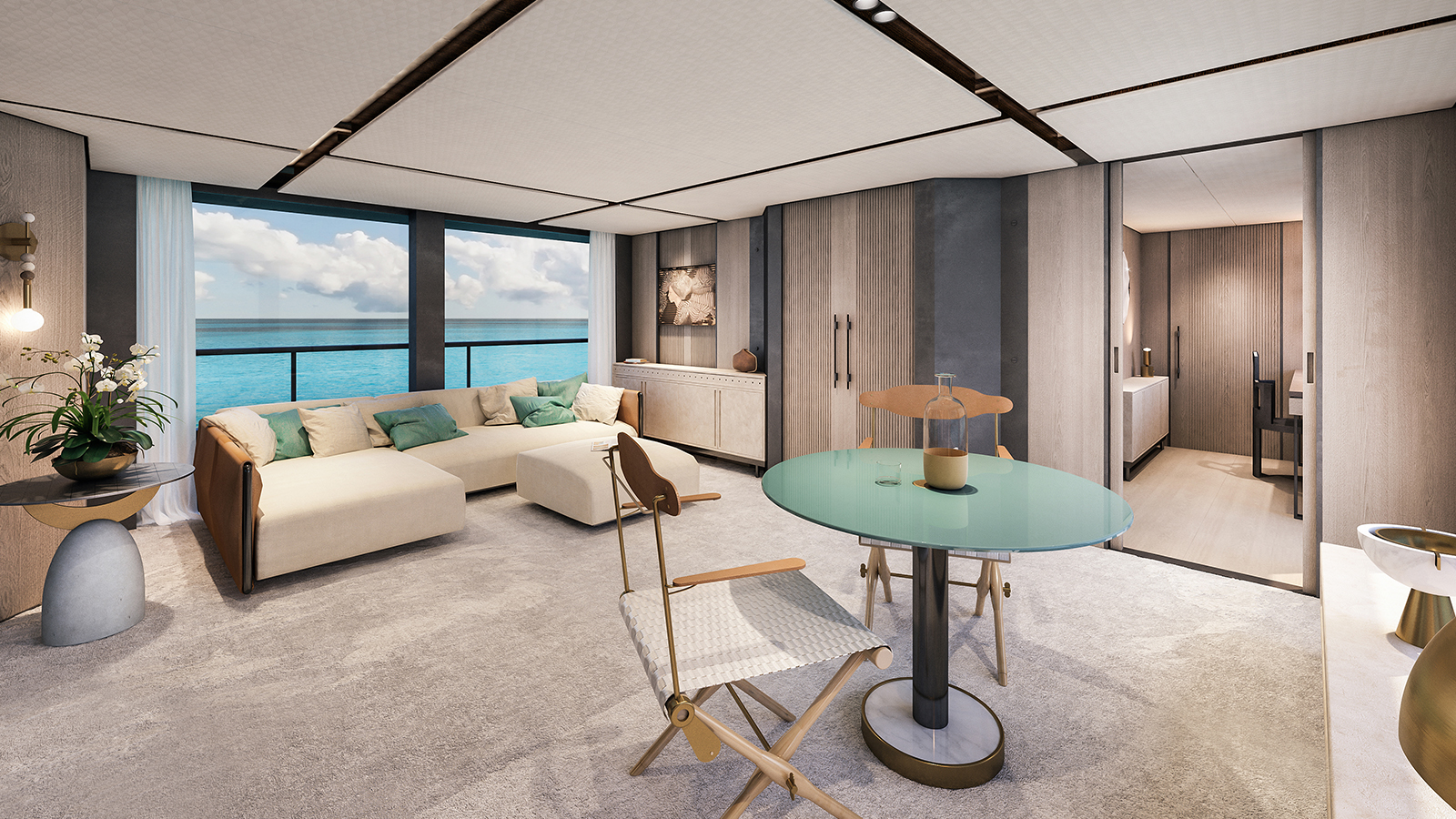 The lower deck offers four guests cabins. Aft, there is a wine cellar with controlled temperature and humidity and a cold room fully dedicated to the fish storage.
An external staircase allows to reach the sundeck, furnished with a sunbed area but featuring a much more minimal style, with teak having been replaced by polished flooring, typical of ice breakers and work boats. On this deck, the bridge house lies designed with military outlines in mind. The bridge house represents a lifting platform and an observation point for catching sight of whales or simply enjoying the views.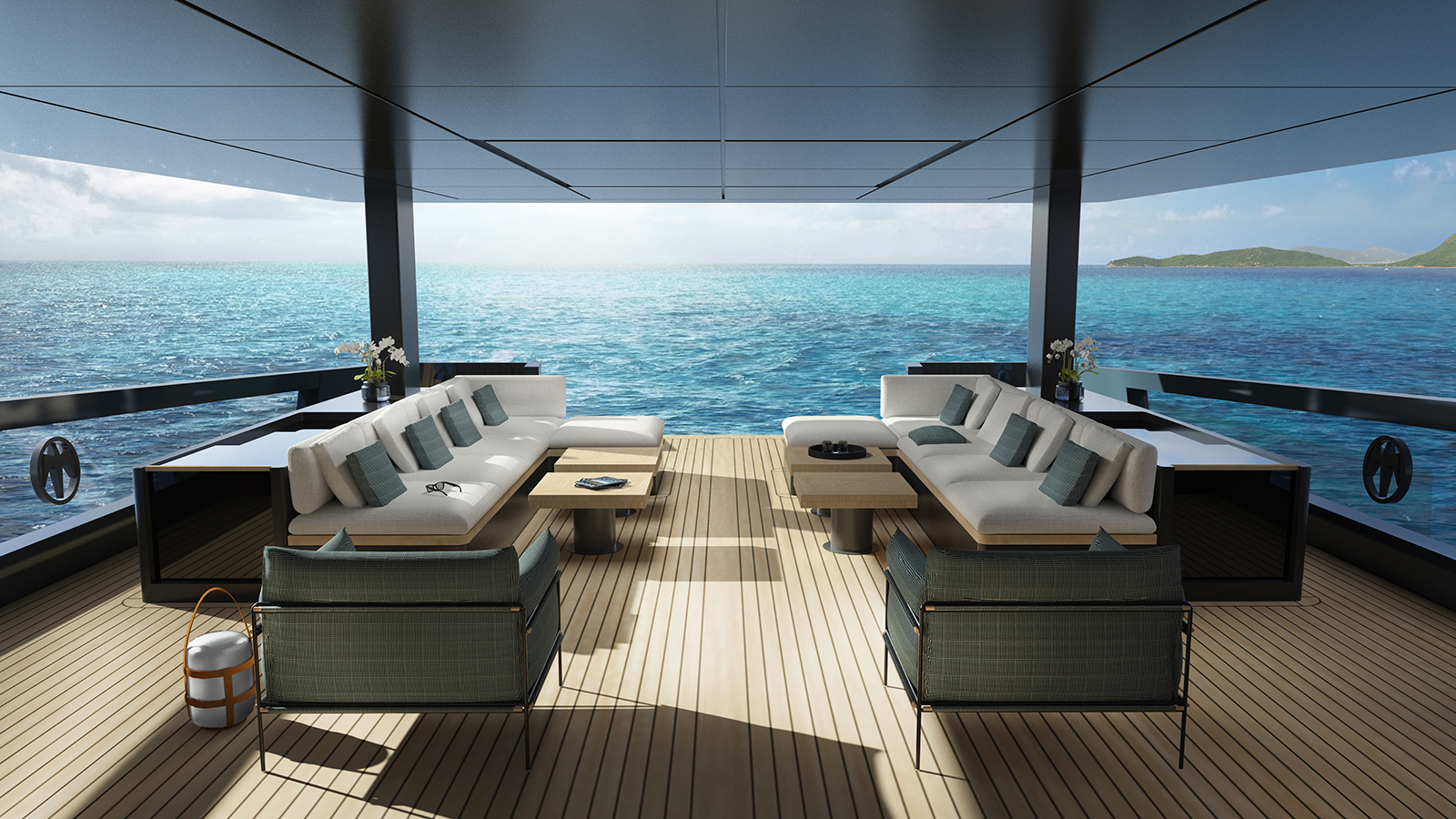 In general, the interiors feature large glazed surfaces letting in plenty of natural light, vertical elements with metal finishes alternating with the pleasant shades of natural materials. Italian marbles and exotic woods come combined with ancient Moroccan straw mats and Indian silk fabrics; the large display cabinets and the wide shelves have been specifically designed to showcase precious objects gathered from seas across the globe.