Baglietto
's V-Line, which features displacement and semi-displacement yachts in steel/aluminium and aluminuim, is now enriched by a new 55m displacement project designed by Milano-based Santa Maria Magnolfi.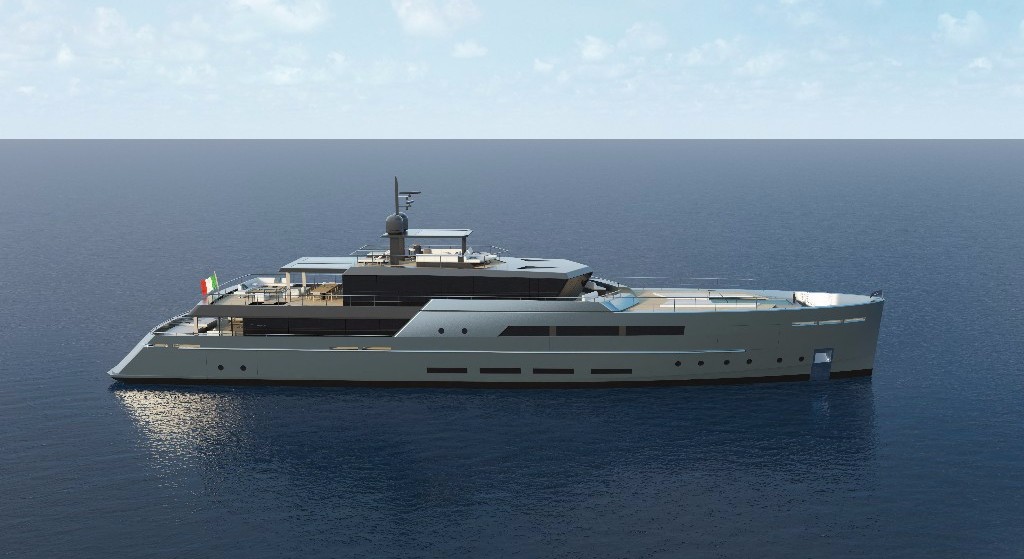 The big volumes, both inside and outside, represent the main characteristic of this 55m vessel, yet maintaining the performance: thanks to 2 x Caterpillar 3512B HD DITA-SCAC she can comfortably reach a top speed of 16 knots and cruising speed of 12 knots. Also a hybrid version can be provided as the Italian shipyard intends to carry on its renovated commitment.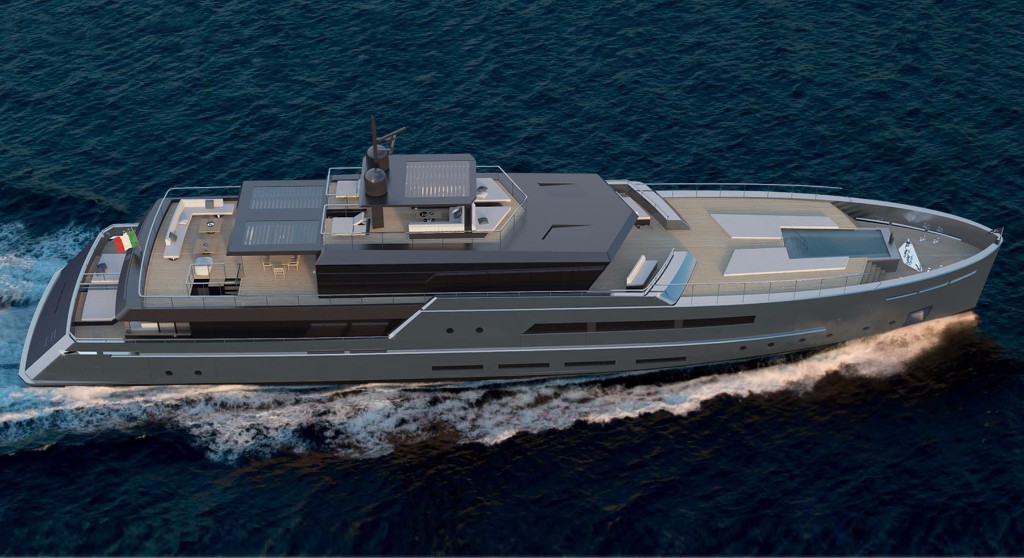 The upper deck is more than 280sm wide, in particular at its bow a 6-metre pool is located. The main deck offers a 90 sm open living areas next to the 21sm dining area that can become a private meeting room thanks to some gliding panels. The Owner suite includes a separate office and the terrace that can be open to enjoy the view. A lift connects the 3 main decks while you can reach the under-lower deck from the crew quarters: here spacious cold rooms, storages and laundry are located.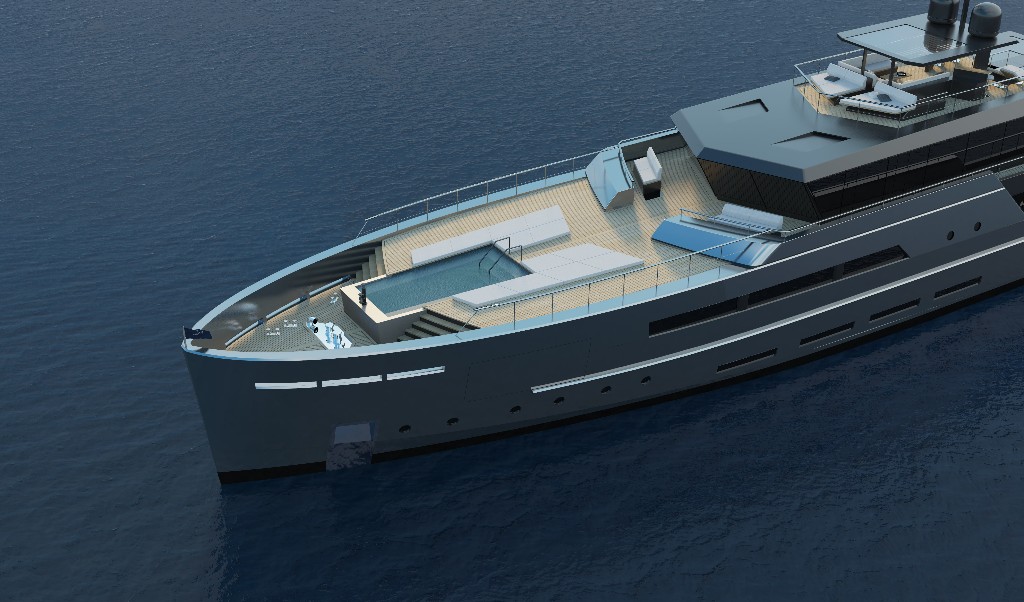 On the upper deck at the back of the wheelhouse there is a huge cinema room which opens to the al fresco dining area which can seat up to 20 guests around the central table. The aft garage hosts a tender of 7.5m in length while the smaller one, jet skis and several toys are located in a second garage at the bow.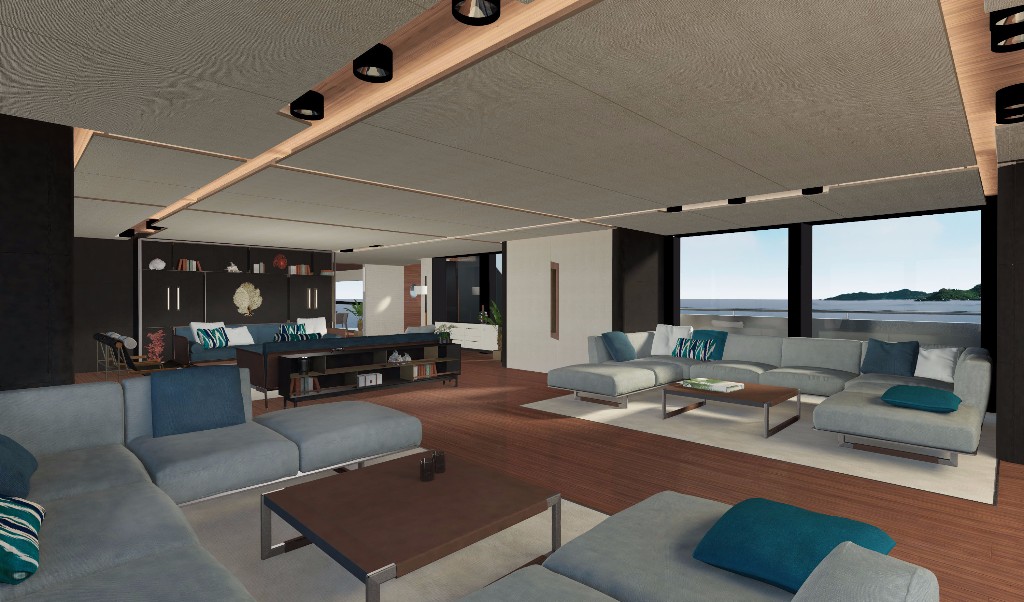 Five new motor-yachts are currently under construction at the shipyard: while the prototype of MV19 is being completed, a new 55-meter displacement motor-yacht is being produced together with a 43m of Baglietto Fast Product Range and two new 48m displacement line. The first one for delivery next summer to its owner.