Barely cracking the first half of the world's 100 largest yachts,
Aviva
became the first yacht to have an indoor padel tennis court. Built for a UK billionaire, the 98-meter
Aviva
is also the largest yacht ever built by Abeking & Rasmussen.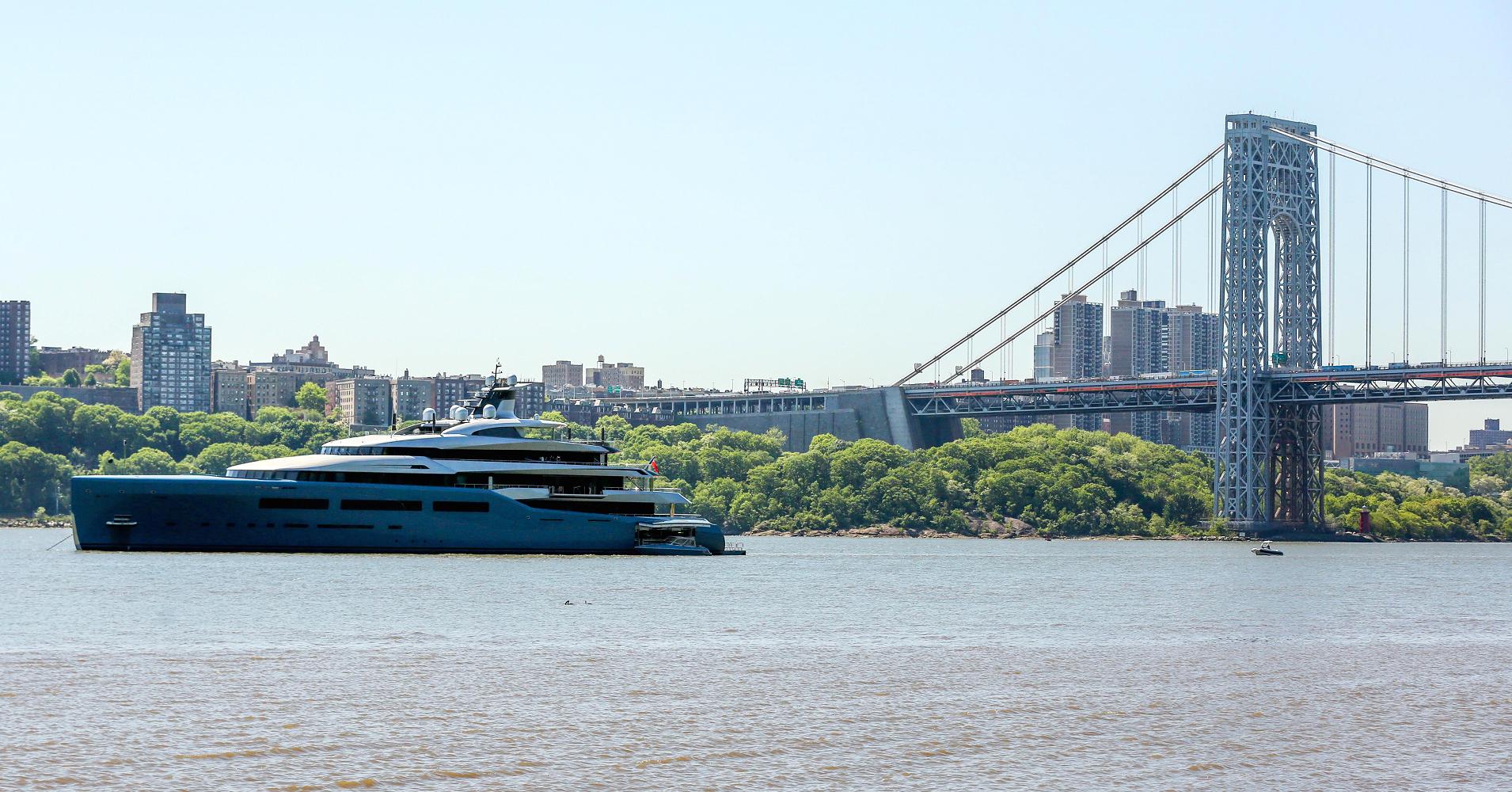 Photo by Adam Jeffery
Launched in January 2017,
Aviva
was designed by British design studio, Reymond Langton, morphing into their largest creation to date. Boasting large interior volumes throughout its hull,
Aviva
also manages to feature some exterior space to take in the sun. Its sheer scale required Abeking & Rasmussen to create a special system to launch the yacht with a special pontoon.
Delivered within 33 months of signing the contract,
Aviva
was commissioned by UK billionaire Joe Lewis, currently valued by Forbes at $5 billion. His fourth superyacht named
Aviva
, Lewis' former yacht was a 68-meter version of his current flagship also built by Abeking & Rasmussen. Extensively used as a floating home and office by the investment mogul,
Aviva
's volume would be impressive for any yacht.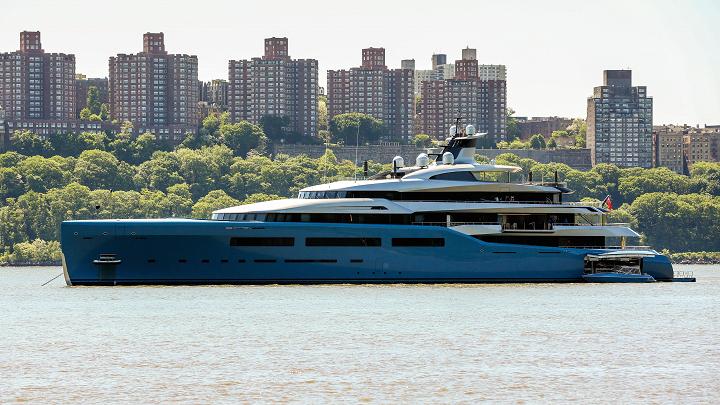 Photo by Adam Jeffery

The powerful looking hull is the result of new research and testing which ensures superior seakeeping abilities combined with a 20% decrease in drag. Less engine output is required, fuel consumption is reduced and the maximum speed is a full 20 knots. A very special feature is the hybrid drive system: it allows
Aviva to run at up to 11 knots without the use of the main engines, using electric motors only.
Aviva's main feature, however, became an indoor, full-sized padel tennis court. Stretching across a length of 20 meters and a width of 10 meters, the court area goes up 6.65 meters high, a space that would be difficult to fit into any type of yacht. Aviva's 5,000GT of interior volume, however, allowed to blend in this space without compromises as to the size of the court.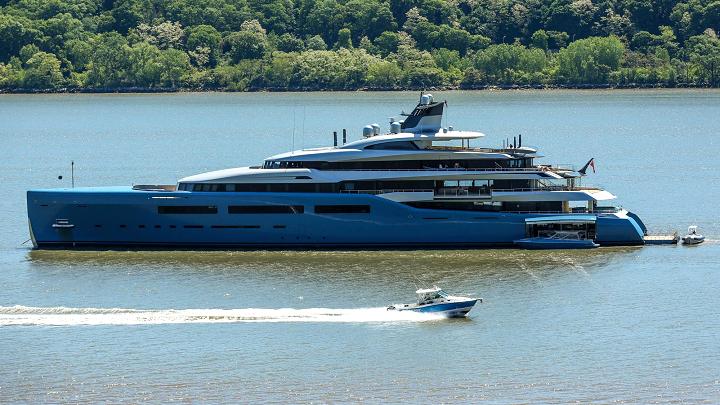 "It is not only a lifestyle change for the owner but also for the crew as this is also the largest gym of any yacht." the yacht's designers' commented. "The crew is encouraged to play with the owner and guests and when the court is not in use for padel, the net can be removed and the crew plays football and use other exercise equipment in the space. It is after all a sports hall."
Perfectly lit through lights on the ceiling, this indoor court sits amidst the yacht's hull and stretches down to the bottom of its draft. In addition to the padel tennis court is a small lounging and viewing area up a series of stairs. Hidden away behind a net to protect the ball from flying away, the viewing area can also be used for gym equipment whilst a game is being played. "The owner is adamant that this is the best padel tennis court in the world, period!" the studio continued.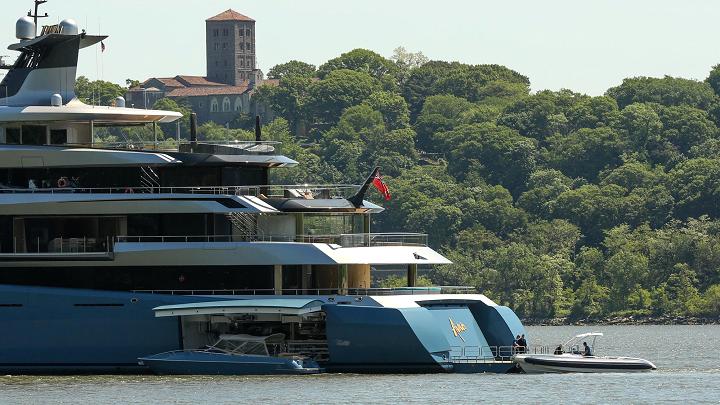 In terms of exterior relaxation areas,
Aviva
features a circular set of lounging pads up on her sun deck as well as small, hidden away lounging pads towards the yacht's bridge. Powered by an eco-friendly system, the 98-meter can reach a top speed of 20 knots and cruise at 11 knots by using only electric power. This is achieved, in part, thanks to her innovative hull design couple with an electric propulsion system.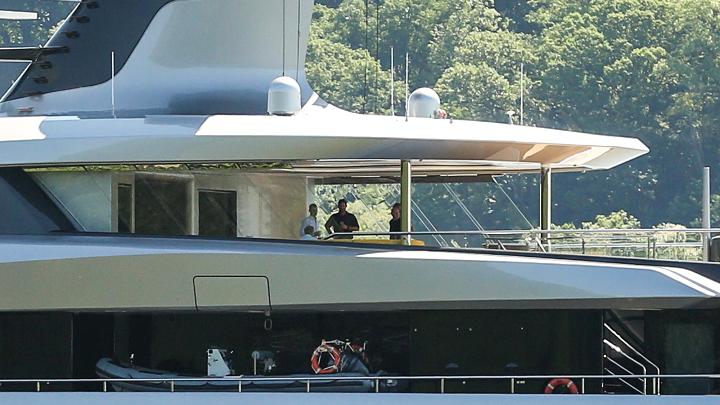 Apart from her sundeck, most of the areas on the 98-meter superyacht are found inside, which gives it tremendous volume required for a live onboard owner. An exterior lounging area can, however, still be found aft of the main, upper and third decks with a series of lounging chairs and sun pads. A swimming platform also opens up onto the sea, creating a beach club area, her tenders being launched through side doors.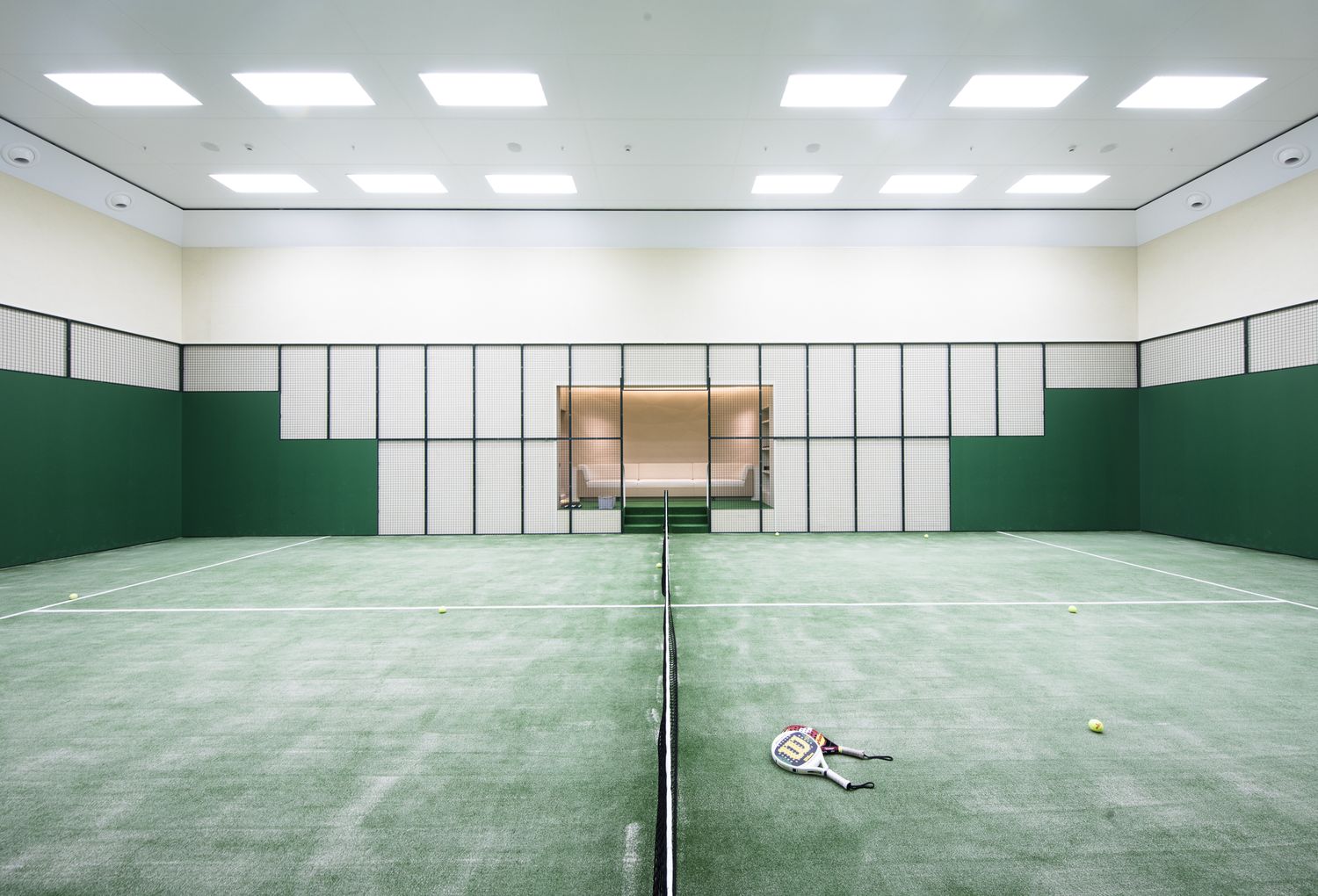 "Featuring a fresh and dynamic contemporary exterior design, unique, highly personalized layout for the interior and a cutting edge technical platform,
Aviva
is intended as a home away from home, and as a result the layout moves away from current trends to maximise the spaces that will be used the most, and create a welcome, inviting atmosphere, with a combination of spacious, open social lounges alongside more intimate and discreet areas for dining, working and relaxation." commented Andrew Langton.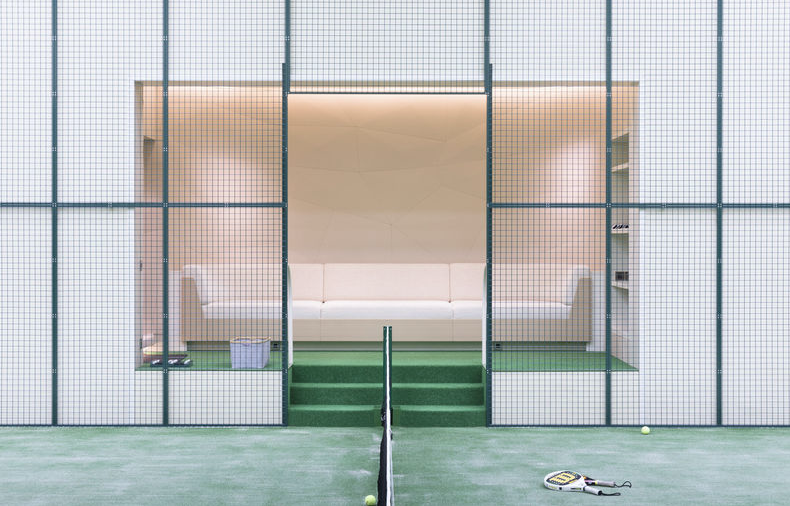 "The interior design features a number of avant-garde architectural elements and details, and uses a rich combination of fabric and leathers in light, warm tones."

Throughout the yacht,
Aviva
features a modern design with sleek shapes couple with an extensive use of glass and stainless steel. Opting for a clear colour scheme with sprinkles of vivd soft furnishings,
Aviva
's exterior and interior look follows that of Lewis' former 68m
Aviva
.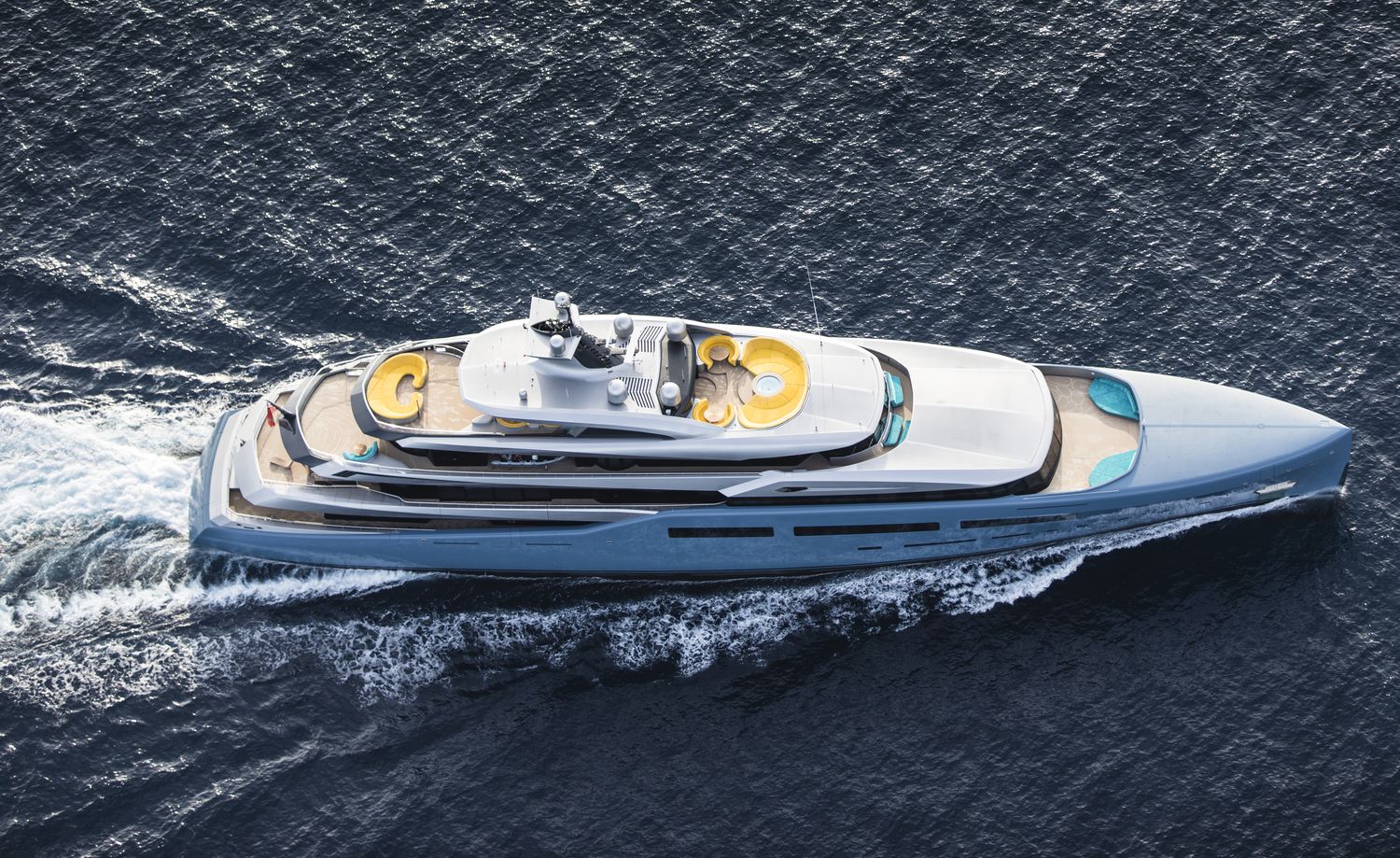 "Communication and information are critical to me." Lewis said in an interview with regards to his requirements for his floating office. "To be effective, I need reliable phones and internet, these have improved much over the past few years, but, it is too expensive, too slow and not consistently reliable. Aviva is more than an office; it is also my home for much of the year. So for me, it is relaxing working from home, wherever
Aviva
may be in the world."
Currently valued at $5 billion by Forbes, Joe Lewis sits as the 5th richest man in the United Kingdom. Chairman of the Tavistock Group with investments in over 200 companies, the 81 year-old started his career in the catering business in London, joining his father's company at the age of 15 in 1958.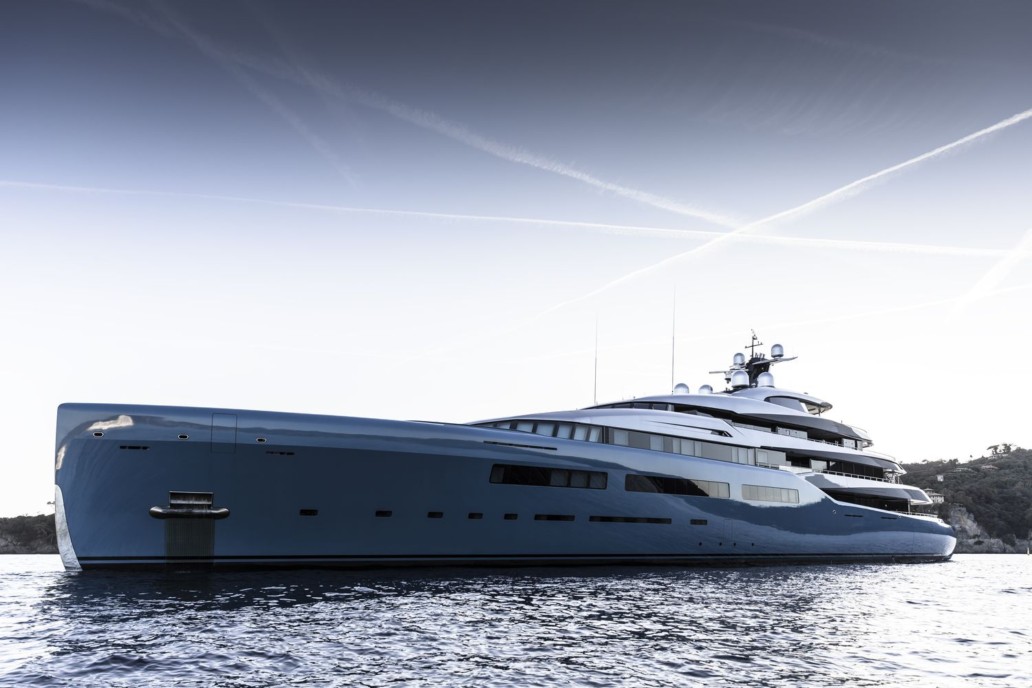 Initially making his wealth by selling that business in 1979, Lewis moved into currency trading, switching his residence to the Bahamas. Teaming up with George Soros in 1992, the pair bet against the pound and earned exponential returns with Lewis reportedly pocketing even more than Soros.
Lewis' portfolio now includes Premier League club, Tottenham Hotspur as well as Lake Nona, a fast growing development in Orlando, Florida. In December 2016, he paid $165 million to acquire the Hyatt Regency Pier Sixty-Six hotel in Fort Lauderdale through Tavistock. In addition to this, Lewis owns stakes in UK's largest pub operator, Mitchell's and Butlers as well as luxury club resort Albany.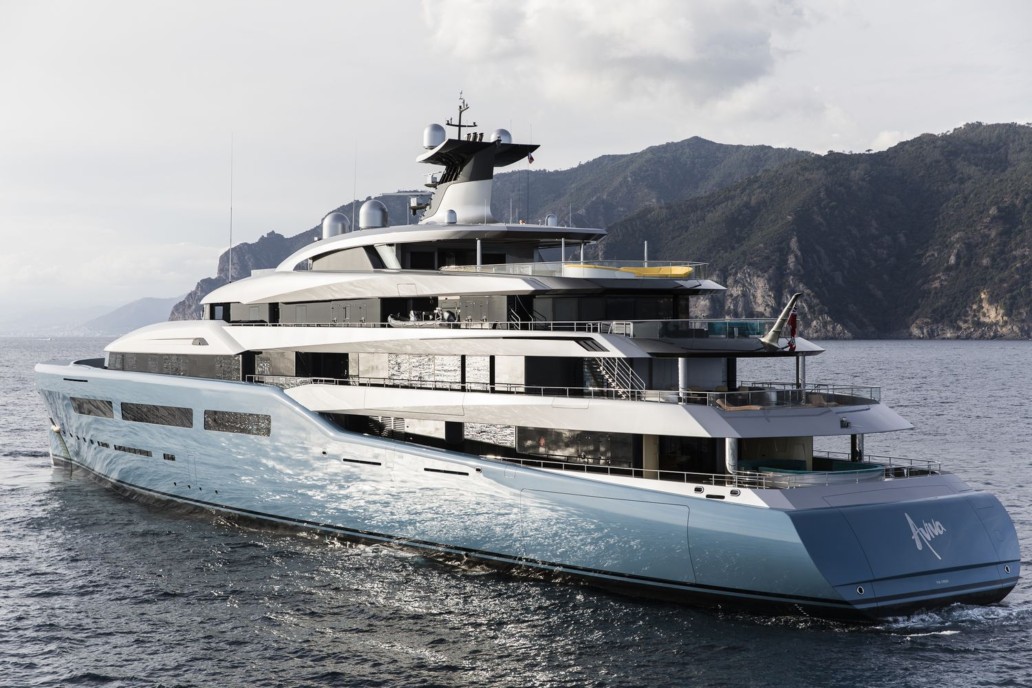 In a deal profiled by the
Guardian
, Lewis was able to back a Christie's art auction for the Ganz collection, guaranteeing a minimum sales price of $168 million and, eventually, splitting the $38 million net profit with the auction house when the sale fetched $206 million weeks later. "Being a trader means that you are wrong at the very least three times out of 10, and that is very hard." Lewis once told Fortune magazine.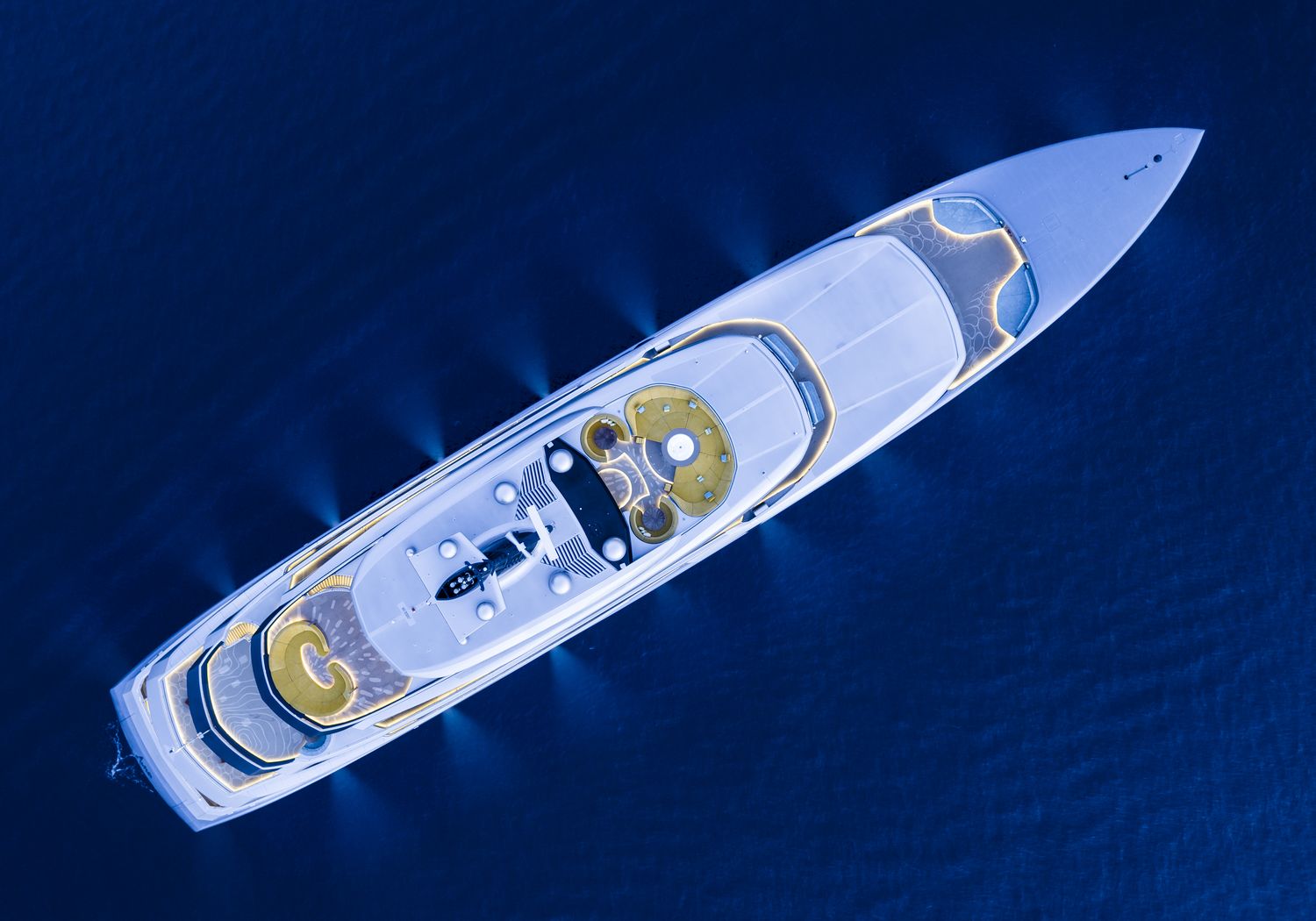 Prior to taking deliver of the 98-meter flagship, Lewis' largest yacht was the 68-meter Aviva delivered by Abeking & Rasmussen in 2007. A smaller version of his current yacht, the 68-meter featured a similar focus towards interior volume and acted as Lewis' floating office with a Bloomberg terminal and several trading screens onboard.
In 1998, Lewis had taken delivery of 62-meter Feadship, Lady Aviva, which later caught fire in the Red Sea. The yacht was eventually salvaged by
serial yacht owner, Dennis Washington
, who transformed the yacht into
Attessa III
. Lewis' second Aviva became the 60-meter Oceanco built in 2004 as Alfa Four and now known as
Sea Pearl
.
Check our
Timeline
platform to get the full access to our analytics platform, that offers you a detailed report on the timeline of each superyacht, real time market view to see the yacht market developing and much more!