Following a 40-month long refit process, December 2010 marked the launch of
Attessa IV
. At 100 meters in length she became Dennis Washington's newest flagship and the 9th yacht to be owned by the American billionaire.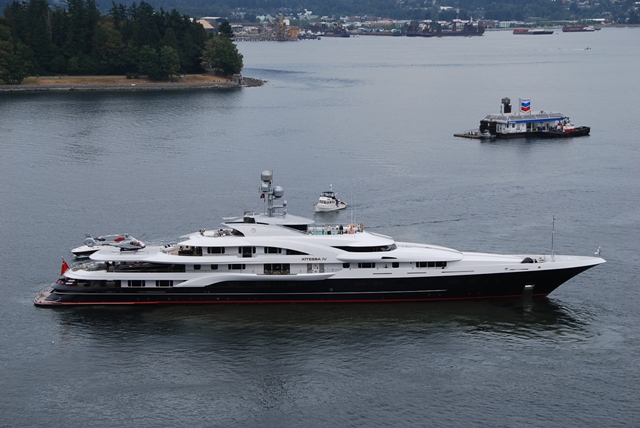 Washington became acquainted with boating relatively late, according to one of his
recent
interviews, he stepped on a boat for the very first time in 1979, when he was 45 years old. His connection with the sea was however immediate, "I just loved the sound of being out on the water and being so relaxed" he told Forbes. Soon after, he purchased his first boat, the 25.9-meter Wanigan III for $150,000. What sets apart Washington from most yacht owners is his interest in refitting yachts up to his high standards. A year and a half after the purchase of the Wanigan III, he began to rebuild it and sold it a couple of years later.
In 1992 he purchased Chieftain, a 105ft tug built in Glasgow in 1929 that had escorted British WW2 ships and had remained under the British flag for nearly 60 years. Washington had the yacht shipped back to Vancouver by his port captain, Fred Larsson, and started a lengthy process to create the most tastefully decorated tug afloat. Washington in fact even announced that the newly named St. Eval would remain in the Washington family for perpetuity. St. Eval can now often be found moored in Washington's private marina in Vancouver.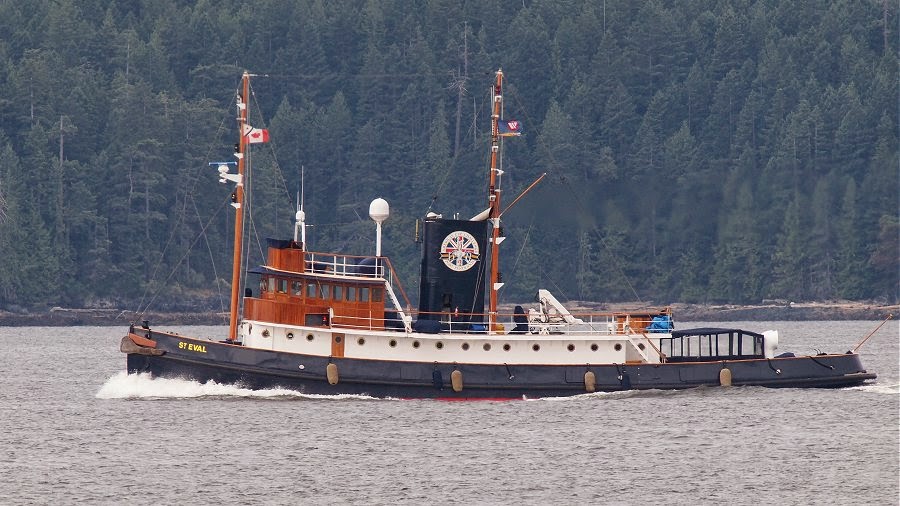 Also docked in Vancouver is the 36.4-meter Abeking & Rasmussen, Impromptu, which Washington purchased from Boeing. Before serving as Boeing's corporate yacht as Daedalus, Impromptu was owned by beer magnate, August Busch. After learning that Boeing was looking to sell, he purchased and refitted the yacht, which he still owns to this day.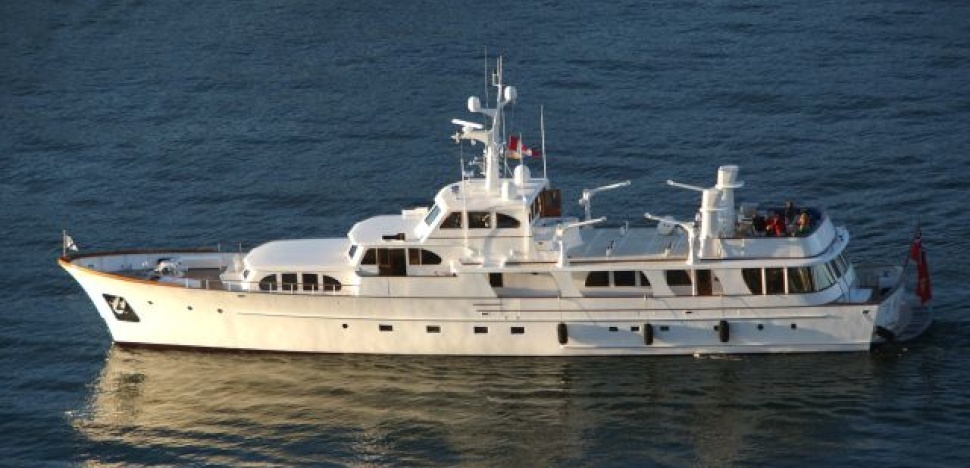 The first yacht to be named Attessa became yet another one of Washington's rebuild projects. After purchasing the 130ft Yecats built by Kong & Halvorsen in 1984, Washington lengthened the yacht to 142ft and renamed it to Attessa. The yacht later appeared in the movie "Indecent Proposal". It was then
sold
to George Argyros and renamed to Huntress
before
catching fire and sinking off the coast of Greece in 1998.
Washington's second Attessa became a
Feadship
launched in 1988 as Impromptu with a length of 43.4-meters. Following Washington buying the yacht in the 1990s, the yacht was extended by over 5 meters
and
renamed to Attessa II. The yacht was later reportedly sold to American billionaire, Wayne Huizenga who renamed her to Floridian. She then went through several changes of ownership until her current owners renamed the yacht to
Mysorah
and extensively refitted her once again.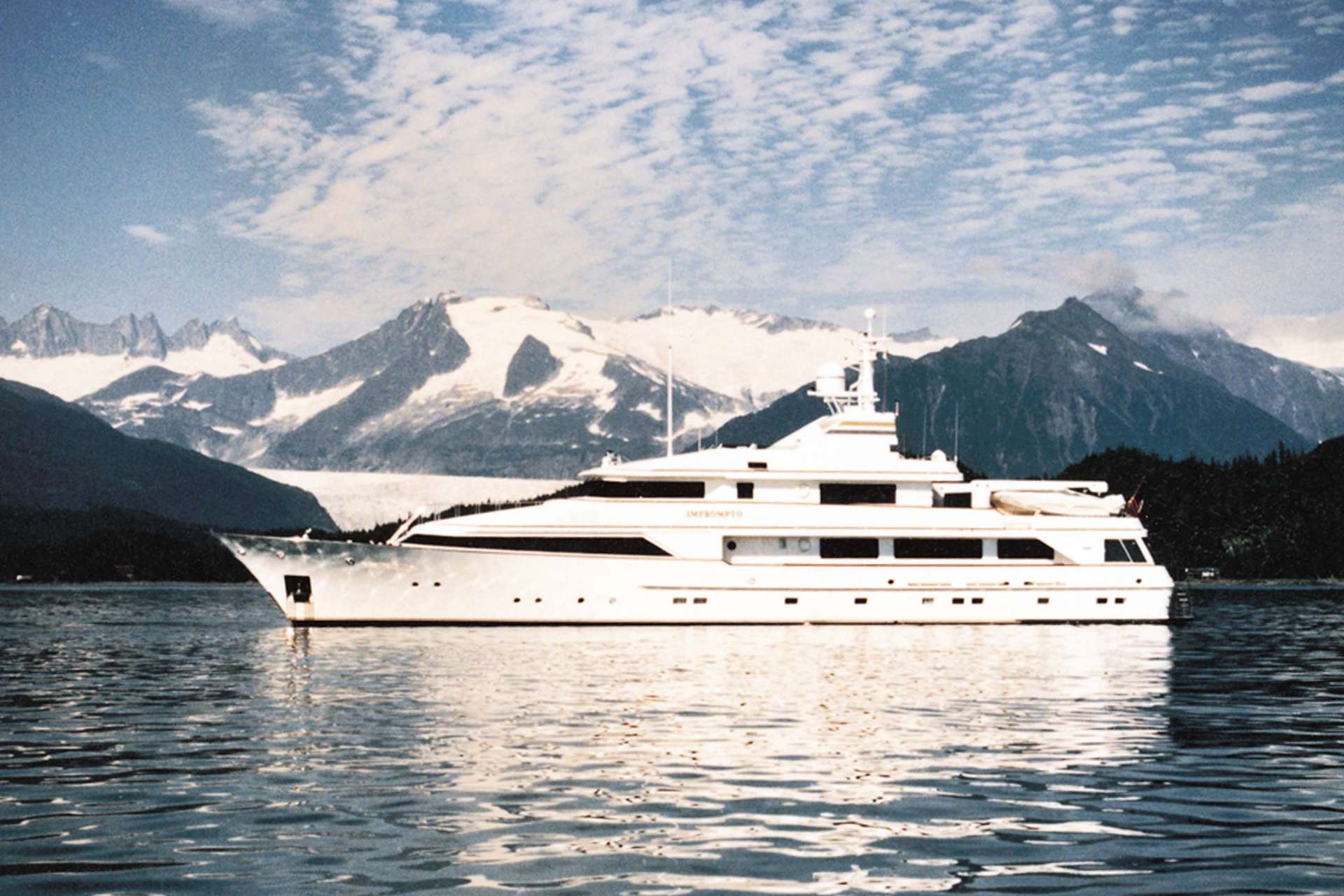 Another vessel that is still part Washington's fleet to this day is
Attessa III
. Built by Feadship in 1998 as Lady Aviva for Joe Lewis, the 62-meter yacht caught fire in May 2000 in the Red Sea. With the owner and insurance company looking to get rid of it, Washington bought the superyacht and, after a 36-month long refit process at the Feadship De Vries shipyard, she reemerged as the fully rebuilt and extended 68m Attessa III. Completely transformed, Attessa III featured the largest composite extension in yachting history. Washington still owns the yacht to this day and keeps her on America's west coast.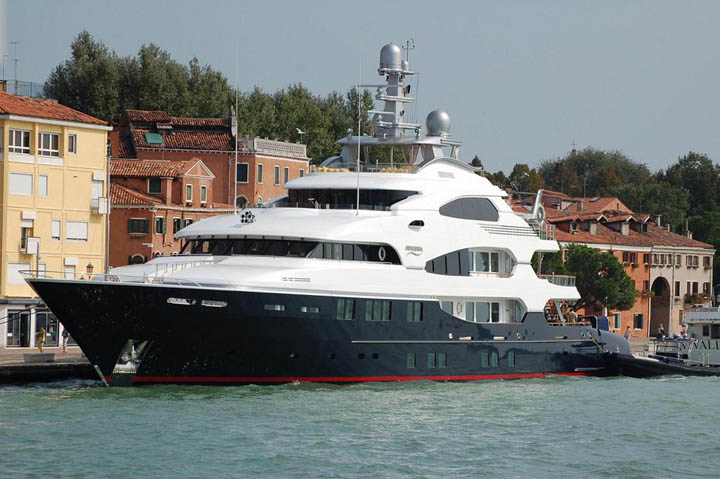 Washington's most ambitious project however began just under two years later after Attessa III's launch. Having become aware that Taiwanese shipping billionaire, Chang Yung Fa was looking to sell his 91-meter Evergreen, Washington flew out to Taiwan to inspect the hull in 2007. "Chairman Chang built the boat like a warship, but it was not attractive structurally. I thought it would be a great project." he told Forbes. The American billionaire bought the yacht and sailed it to his Vancouver facility for a refit.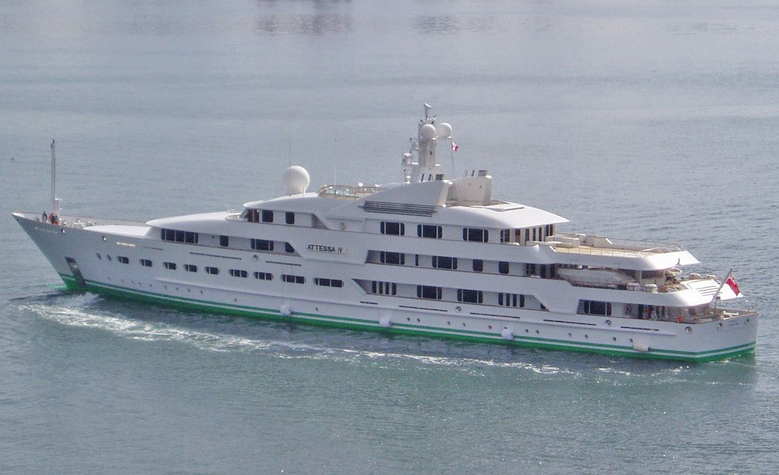 The refit process involved a new superstructure shape, interior layout, helipad and tender garage, which resulted in a completely new vessel. Lengthened by almost 10 meters,
Attessa IV
became the 24th largest in the world at the time of her relaunch in 2010. Amongst her standout features are a spa on the lower deck, a private cinema, a helipad and a multi-purpose room on the yacht's sundeck with a Chihuly chandelier under a glass dome.