Benetti - the Italian yacht builder, delivered 69-meter fully-customized superyacht
Spectre
to John Staluppi on November 19. They held an exclusive ceremony at their Livorno shipyard.
It took 750,000 working hours to build this steel-hulled yacht with aluminium superstructure, pool and "touch ang go" helipad, which is the third Benetti superyacht built for the Staluppi in less than ten years. John and Jeanette Staluppi are experienced owners who adore James Bond filmography, 50s and 60s sports car adrenaline excitement, and the Made in Italy ethos. Staluppi's wish was to feel the same emotions on board the new superyacht as they did in a motorcar on the racetrack. The main challenge for Giorgio M. Cassetta, who designed the exterior lines, was to create an extremely dynamic yacht with huge volumes. The result is a very "traditional" vessel with a long and sharp bow and extended superstructure volumes that slide towards stern.
The strongly sporty appearance was achieved by the volume and proportion fluidity. All of which contribute to making
Spectre
a yacht equal in performance to an aluminium yachts. The contribution and support of the Dutch firm Mulder Design, which was responsible for the structural design, the hull and the propulsion system, was hugely important in this achievement. Due to many clever measures the weight of the yacht has been reduced considerably. The performance, of what Frank Mulder, founder of the eponymous studio, has baptized as the "High Speed Cruising Hull", is incredible.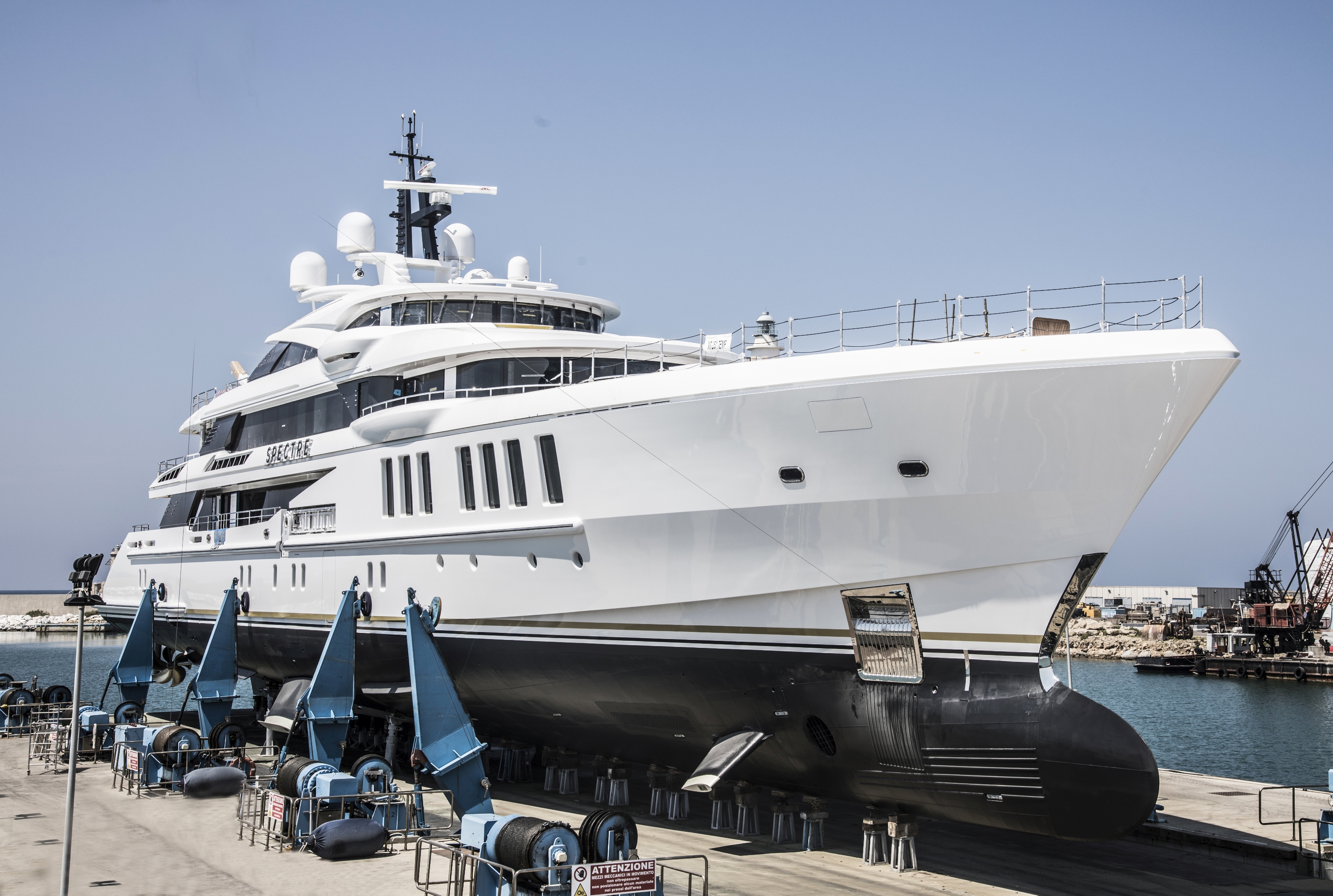 The maximum speed is 21.2 knots, 30% higher than a traditional displacement hull and the autonomy is equal to 6,500 nautical miles at the considerable speed of 12 knots.
Spectre
also features Naiad Dynamics Total Ride Control technology, installed for the first time on a yacht of this type. Originally developed by Naiad for commercial and naval ships, thanks to the collaboration with Mulder Design, this technology was later configured to be installed on board
Spectre
. The active system ensures a significant increase in navigation stability and improved on-board comfort thanks to two roll stabilizing fins, two forward pitch control canards and three independently controlled stern interceptor blades.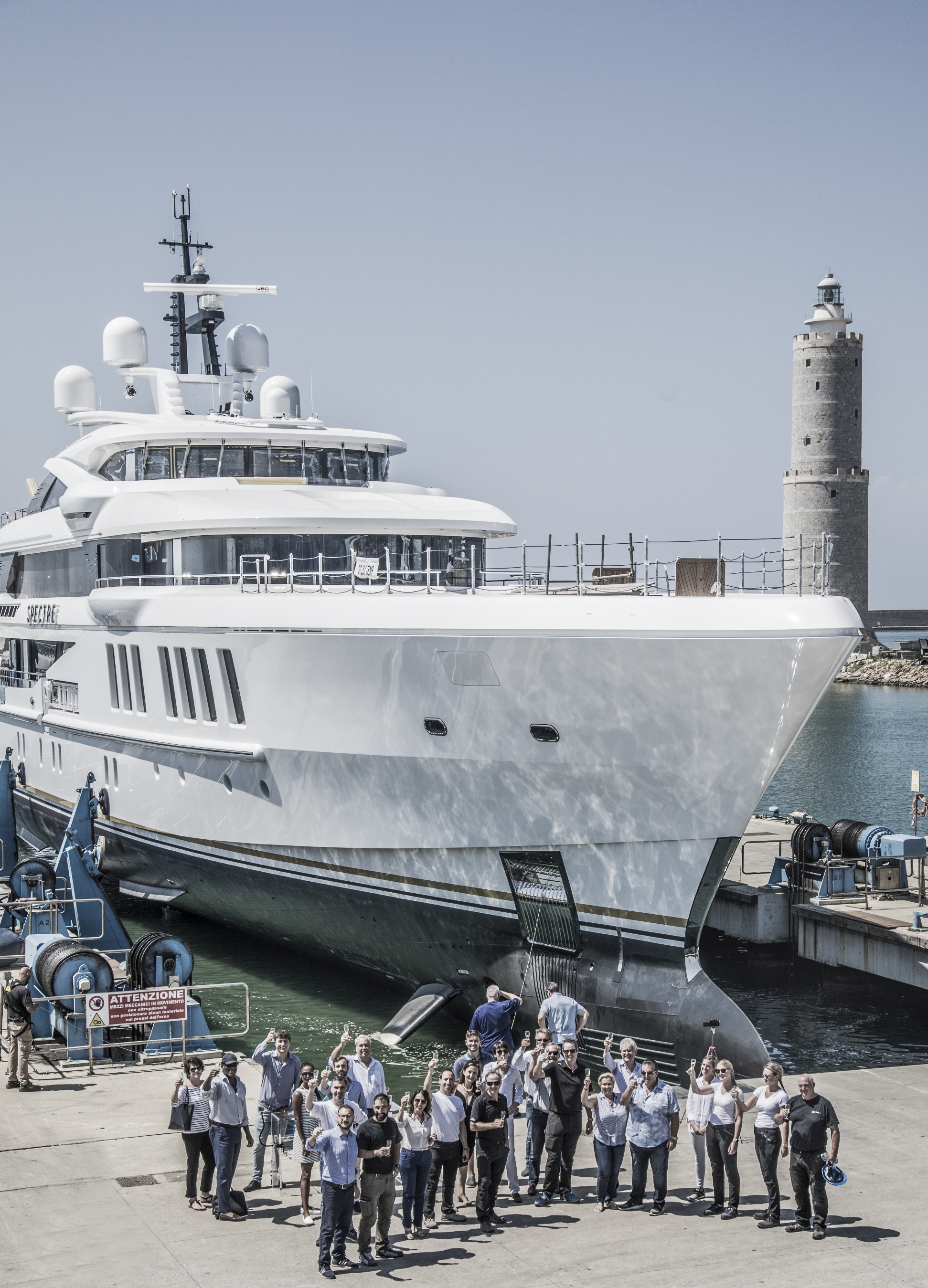 The interior layout is modern and has been created by the Benetti Interior Style Department, while the owners took an active role in selecting some particular furniture. The whole atmosphere on board is a homage to the traditional late-'800 Liberty French hotels and boutiques. On the Main Deck, for example, the main salon floor takes inspiration from that of a Parisian Deco style resort, enriched with modern touches thanks to the choice of Armani fabrics, chosen by the owner. Other references to French taste are represented by the designs of the carpet and, especially, the windows, which reference those of the most characteristic Liberty shops in Paris.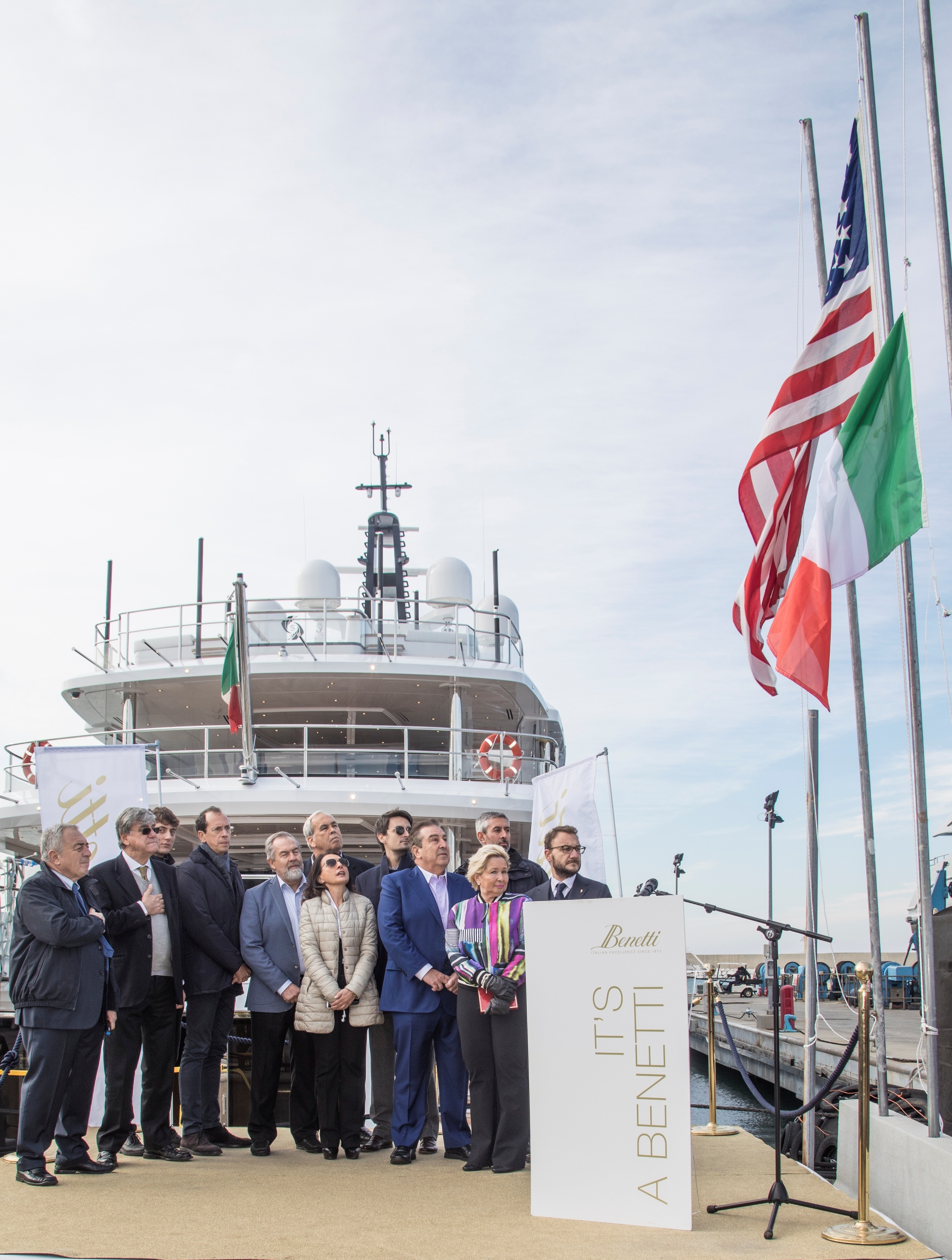 The yacht is now asking €65,000,000 through TWW Yachts.