In June 2015 it was announced that yet another superyacht with a name inspired by a James Bond movie would be built, the 66-meter Spectre. The order for the vessel was placed by American businessman, John Staluppi as the owner's 7th yacht.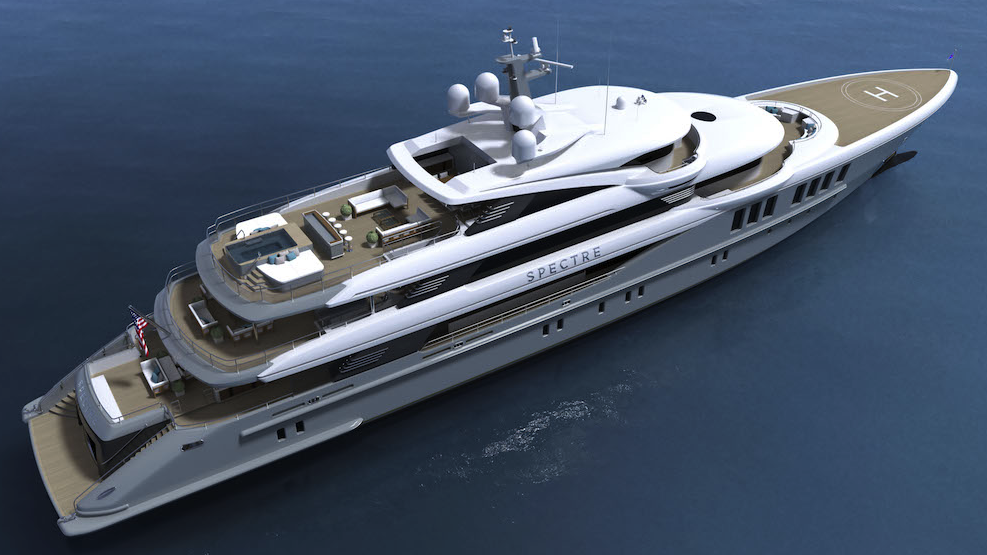 Moving up from an 18-meter Viking boat, Staluppi commissioned the 36-meter For Your Eyes Only from Denison as his first yacht. The semi-displacement yacht was eventually launched in 1985 and became the first motor yacht to have a combination of MTU engines with water-jets in the US, which allowed it to reach a top speed of 30 knots.
In the late eighties, For Your Eyes Only hit a sandbar which
led
to her taking in water from a crack in the engine room. The yacht was eventually salvaged, refitted and renamed with some speculating that the following alleged legal actions, combined with the sinking of two other Denisons within a short amount of time, led to the bankruptcy of the US shipyard.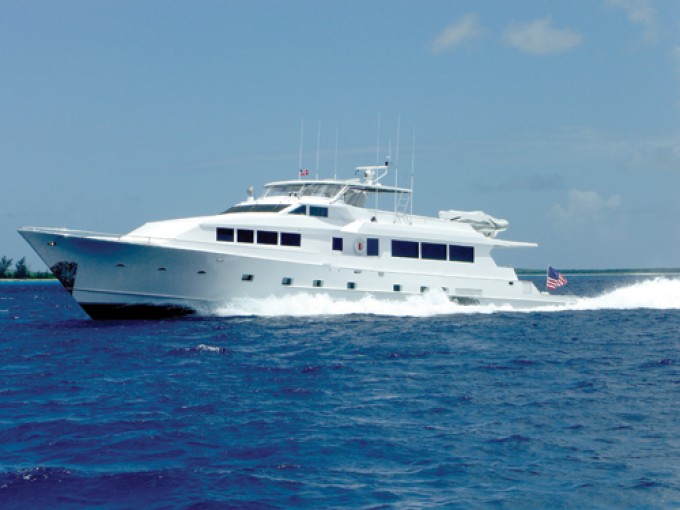 In 1988,
Octopussy
was launched as Staluppi's second yacht in a successful attempt to build the fastest yacht in the world. A defining moment for Heesen Yachts, Octopussy had to reach 50 knots in order for Staluppi to take ownership of the boat, which it ultimately did, reaching a top speed of 53 knots. Staluppi eventually sold the 44-meter yacht after having used her for close to a year in and a half, which allowed him to start working on his next project, Moonraker.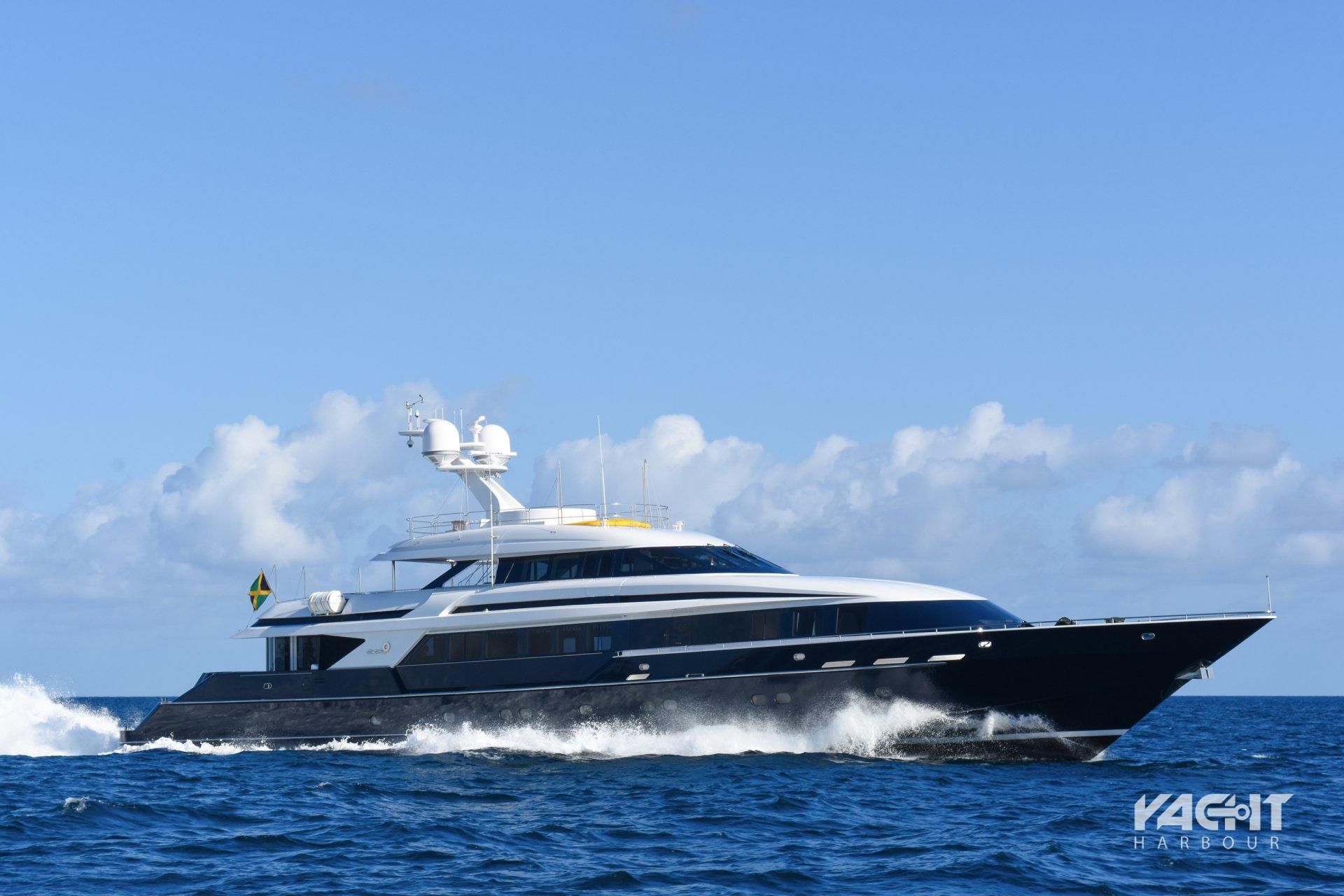 By the time Octopussy was sold, HH the Aga Khan, was building a yacht to overtake the crown of the world's fastest yacht. Staluppi therefore set out to build an even faster one and the 36-meter Moonraker was eventually delivered in 1992 by Norship with a design done by Dutch-based Mulder.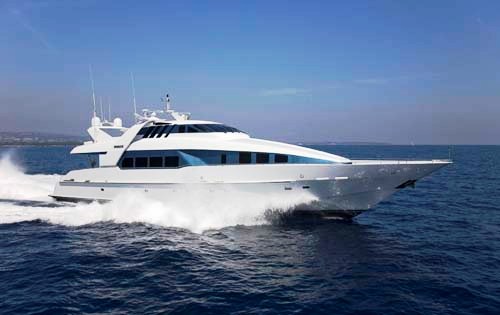 In 1998, Staluppi set up his own business in yachting, Millenium Superyachts that was to handle his project in the superyacht industry. In 2004, the newly created label delivered
The World Is Not Enough
, a 40-meter yacht with 20,600hp that could reach a top speed of 70 knots but couldn't steer past 66 knots
according
to the owner.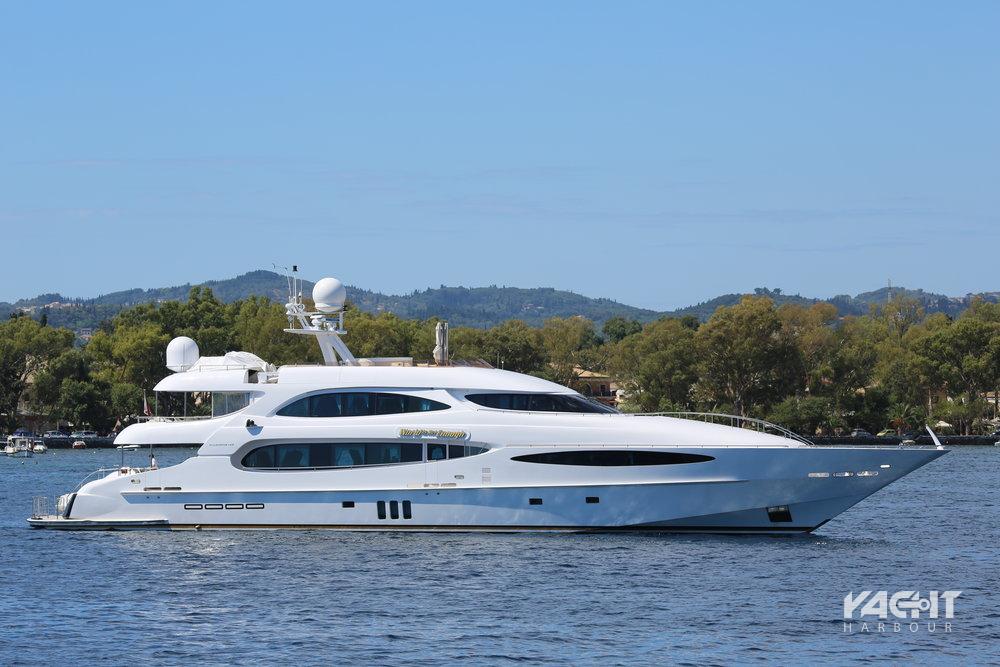 In October 2007, Staluppi acquired a project in-build from Henry Luken, co-owner of Christensen Shipyards. In 2008, the
49.6-meter Casino Royale
which can cruise at a more regular speed of 12 knots, was delivered to her new owner. Built out of composite, the full displacement yacht came in at just under 500GT. It was later listed for sale in December 2008 and sold in April 2009 to Californian businessman, David McDonald.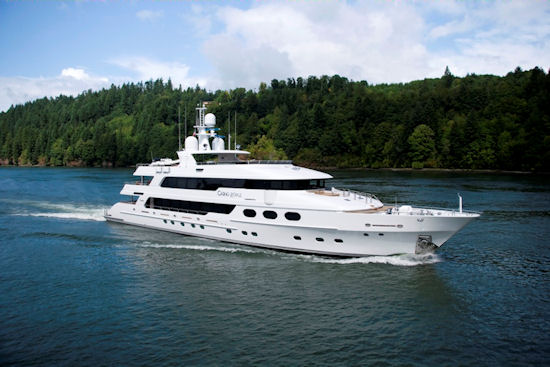 In July 2009, Staluppi acquired Midlandia, a 52-meter Benetti with an asking price of €19,950,000, which he renamed to Quantum of Solace and extensively refitted. In August 2009, he listed the boat for sale again at an asking price of $24,995,000 and eventually sold it, two years later, in July 2011.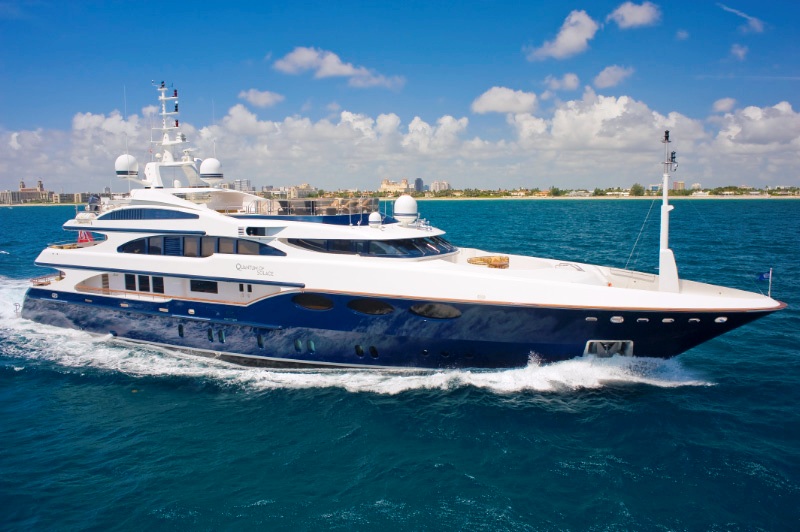 In November 2011, Diamonds are Forever was launched for Staluppi who had acquired the yacht whilst in-built, 18 months prior to its delivery. Throughout the construction project, Staluppi made several substantial improvements including the addition of an extra top deck.
Originally intended to be chartered out by its owners, Diamonds are Forever was listed for sale in August 2012, asking $63 million. In October 2012, her asking price was reduced to $59.5 million and she was eventually sold in December 2013.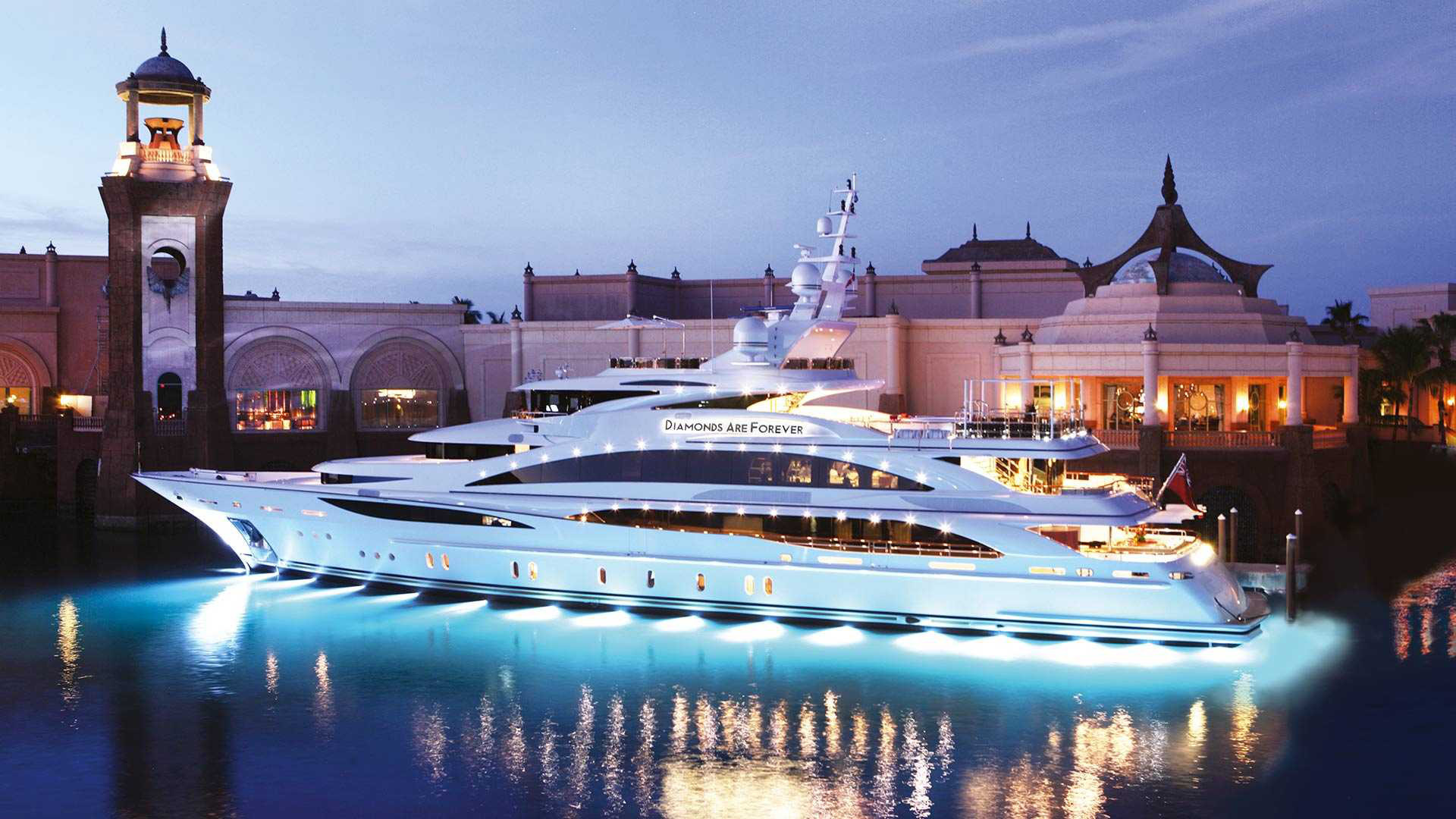 Commissioned in July 2015, Spectre will become Staluppi's seventh superyacht named after a James Bond film and will also be designed by Mulder.