In June 2015 it was announced that yet another superyacht with a name inspired by a James Bond movie would be built, the 66-meter Spectre. Commissioned by American businessman, John Staluppi, the superyacht is set to become his 7th yacht.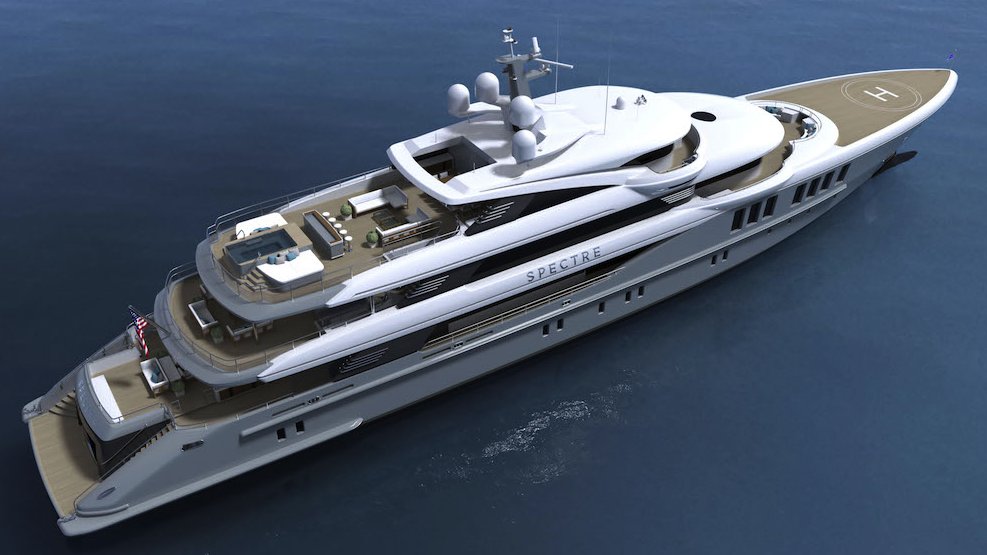 Active in the automobile industry since the 1950s, Staluppi is best known for building the fastest yacht on Earth, the 40-meter The World is Not Enough along with the rest of his Bond fleet that keeps growing in length.
Moving up from an 18-meter Viking boat, Staluppi commissioned the 36-meter For Your Eyes Only from Denison as his first yacht. The semi-displacement yacht was eventually launched in 1985 and became the first motor yacht to have a combination of MTU engines with water-jets in the US, which allowed it to reach a top speed of 30 knots.
In the late eighties, For Your Eyes Only hit a sandbar which
led
to her taking in water from a crack in the engine room. The yacht was eventually salvaged, refitted and renamed with some speculating that the following alleged legal actions, combined with the sinking of two other Denisons within a short amount of time, led to the bankruptcy of the US shipyard.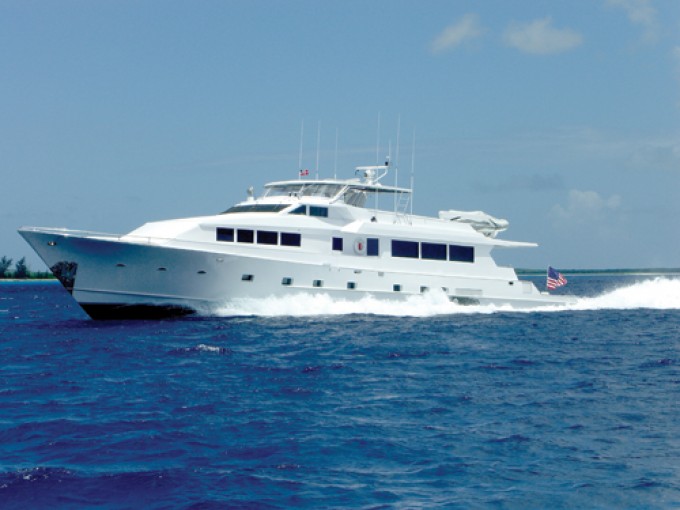 In 1988,
Octopussy
was launched as Staluppi's second yacht in a successful attempt to build the fastest yacht in the world. A defining moment for Heesen Yachts, Octopussy had to reach 50 knots in order for Staluppi to take ownership of the boat, which it ultimately did, reaching a top speed of 53 knots. Staluppi eventually sold the 44-meter yacht after having used her for close to a year in and a half, which allowed him to start working on his next project, Moonraker.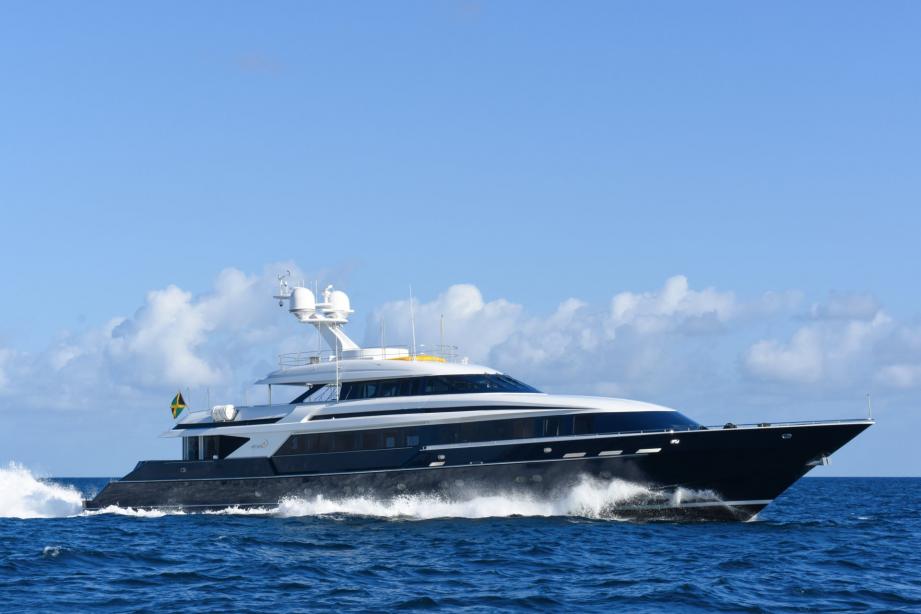 A fast cruising trideck, Octopussy now features an interior by Art Line. Fully refitted by her current owners in 2015, the 44-meter now has a sundeck with a Jacuzzi and raised sun pads. On the upper deck, she features a sky lounge and her sporty bridge along with two dinning tables to her aft.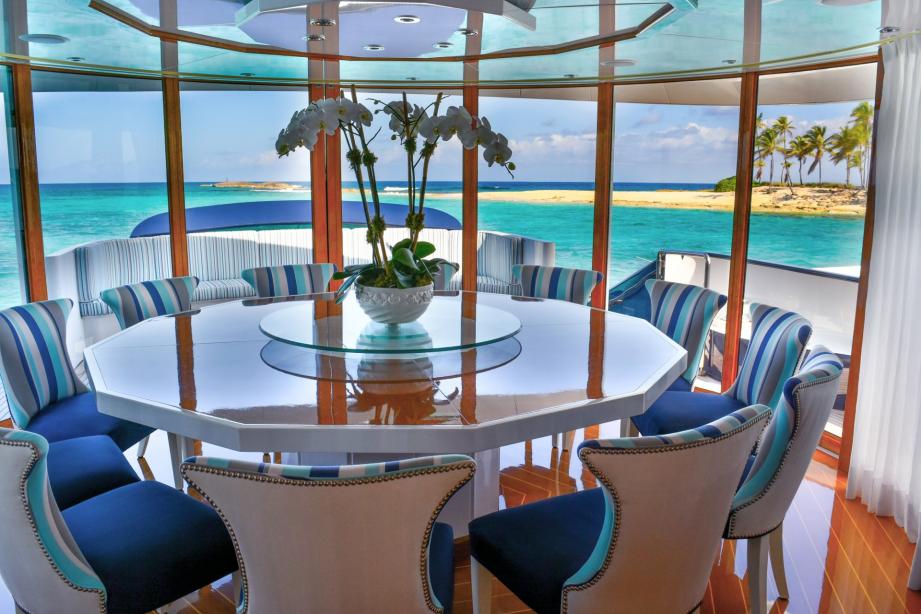 Down on her main deck is the yacht's main lounge with a myriad of seating areas, tall windows, a bar area and a TV screen that slides out amidst ship. Towards the yacht's aft is a dinning table for 12 guests that can be either opened up in good weather or closed down with glass panels. Forward of the deck is the main cabin with four additional guest cabins on the lower deck. The yacht's current owner's are selling it at $4,995,000.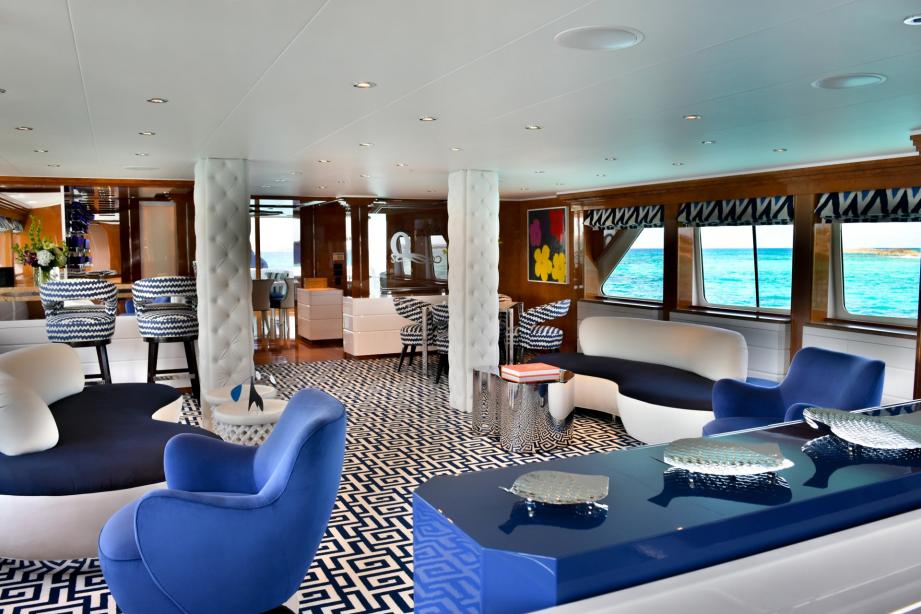 By the time Octopussy was sold, HH the Aga Khan, was building a yacht to overtake the crown of the world's fastest yacht. Staluppi therefore set out to build an even faster one and the 36-meter Moonraker was eventually delivered in 1992 by Norship with a design done by Dutch-based Mulder.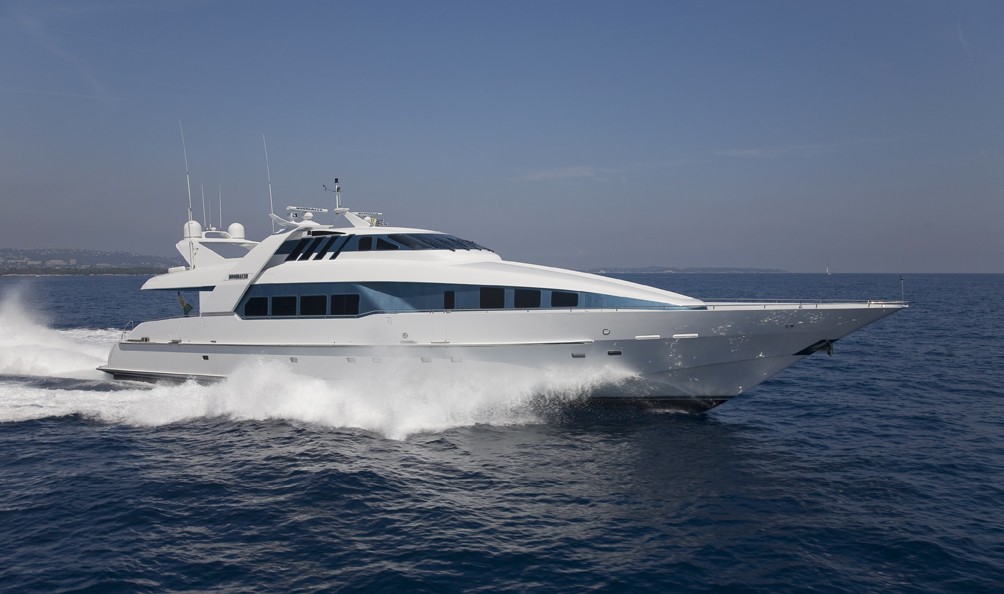 In 1998, Staluppi set up his own business in yachting, Millenium Superyachts that was to handle his project in the superyacht industry. In 2004, the newly created label delivered
The World Is Not Enough
, a 40-meter yacht with 20,600hp that could reach a top speed of 70 knots but couldn't steer past 66 knots according to the owner.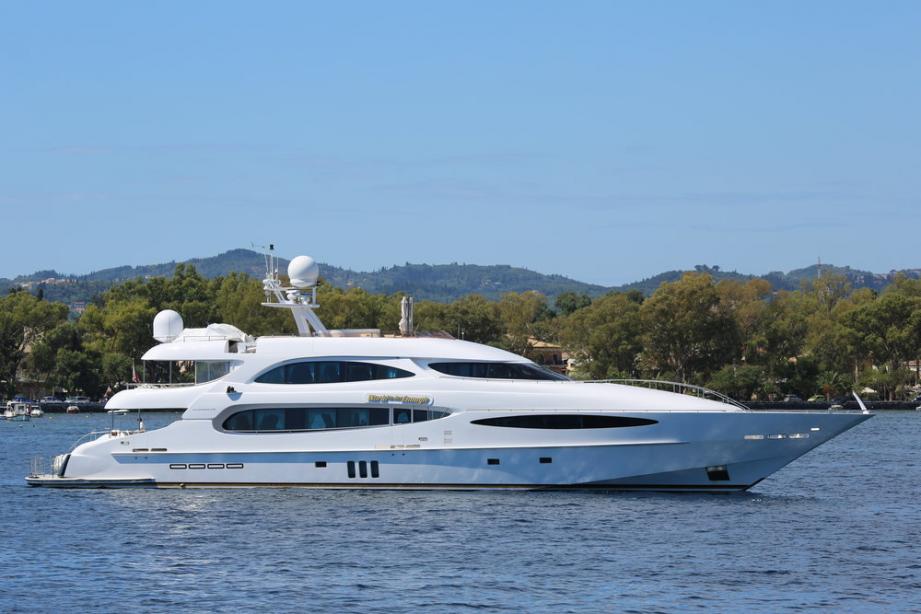 In October 2007, Staluppi acquired a project in-build from Henry Luken, co-owner of Christensen Shipyards. In 2008, the
49.6-meter Casino Royale
which can cruise at a more regular speed of 12 knots, was delivered to her new owner. Built out of composite, the full displacement yacht came in at just under 500GT. It was later listed for sale in December 2008 and sold in April 2009 to Californian businessman, David McDonald.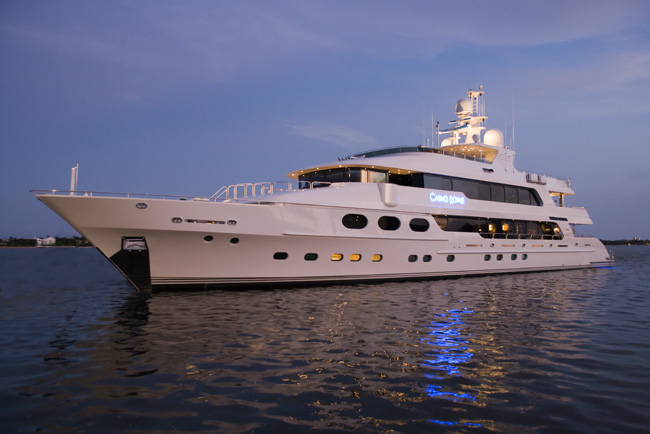 Built with a more traditional, American audience in mind, Casino Royale features a straightforward layout with a full-beam master cabin forward of the main deck, 2 guest, 2 twin and one VIP cabin on the lower deck. With two tenders and three jet skis carried onboard, Casino Royale features a lounge on the main deck and a sky lounge as well.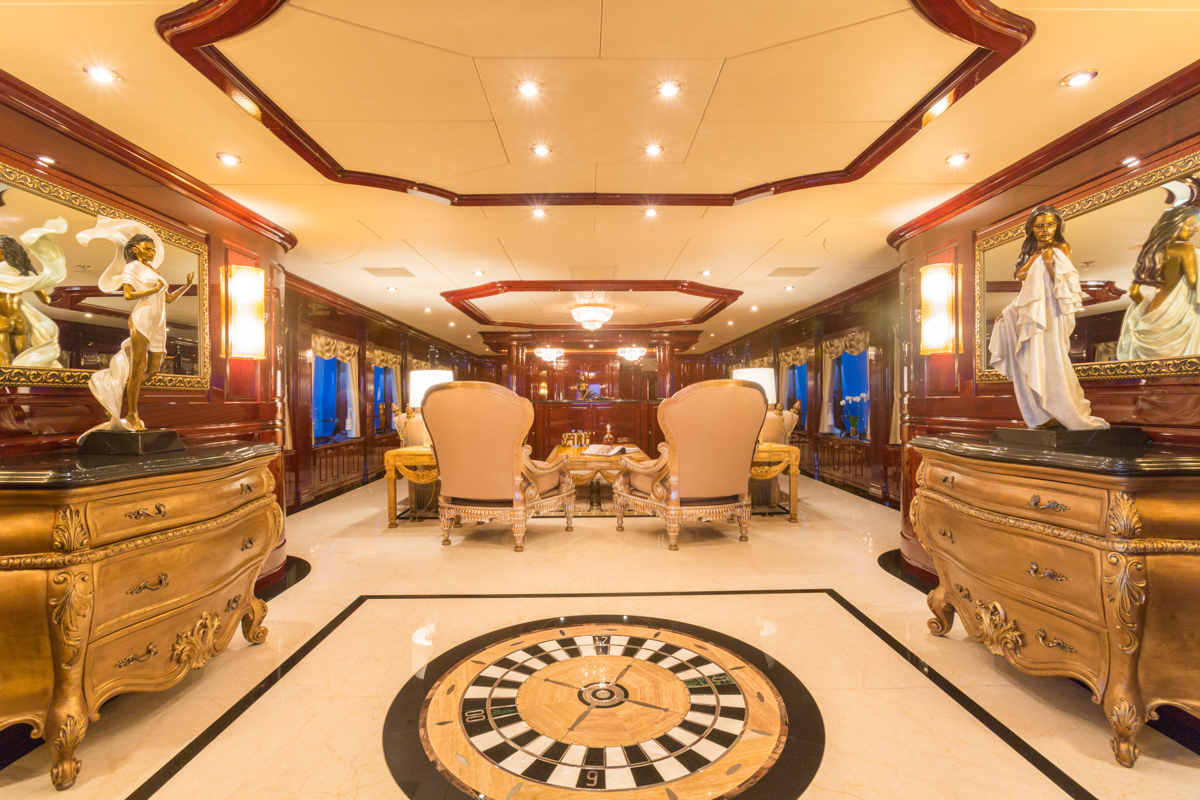 In July 2009, Staluppi acquired Midlandia, a 52-meter Benetti with an asking price of €19,950,000, which he renamed to Quantum of Solace and extensively refitted. In August 2009, he listed the boat for sale again at an asking price of $24,995,000 and eventually sold it, two years later, in July 2011.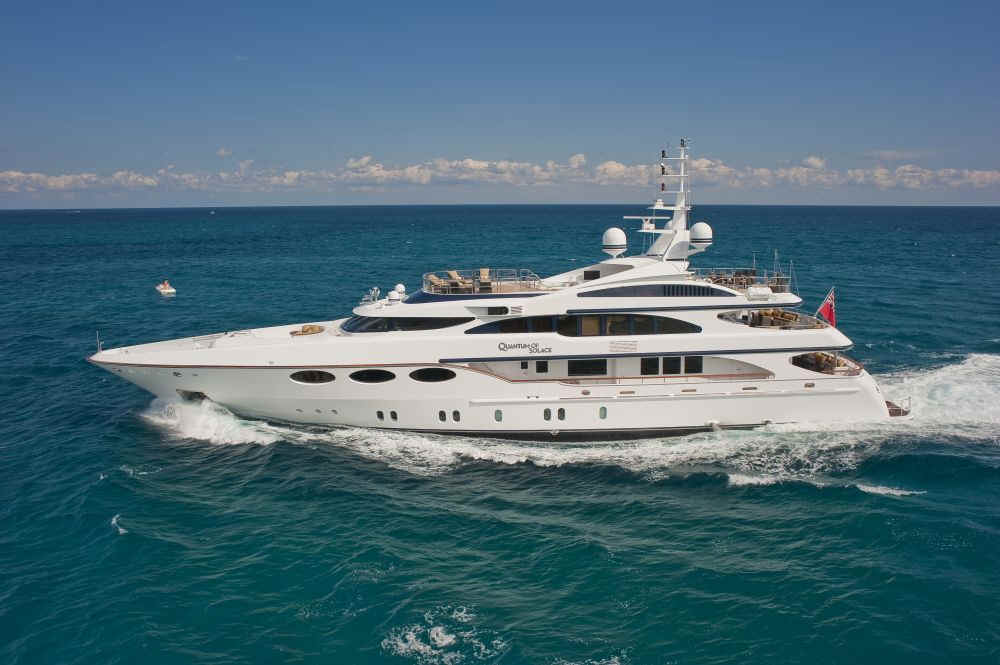 Designed with Italian roots at its heart, Quantum of Solace has a layout more typical of yachts found in the Mediterranean. Its main tender is brought into a tender garage aft of the lower deck, with a foldable platform for swimming. This clears out the sundeck for lounging, sunbathing, casual dinning and leaves enough space up there for a Jacuzzi.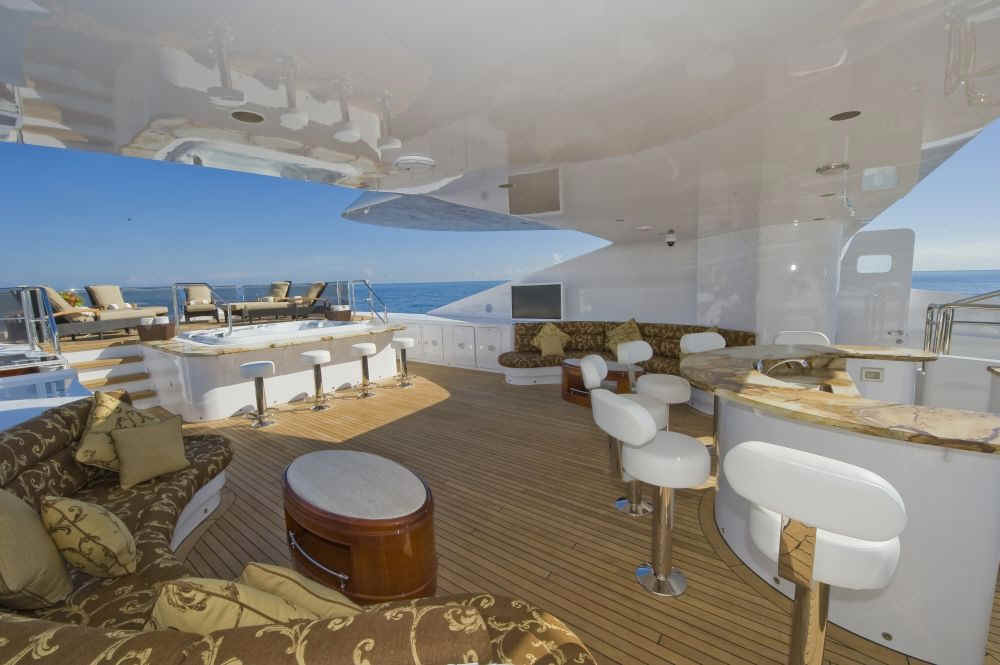 In a configuration that has proven popular for charters, Quantum of Solace's main deck features a main salon and dinning room with an outdoor lounging area towards the aft. Up on the second deck is a large sky lounge with a playing table, bar area, lounging area and large outdoor dinning table.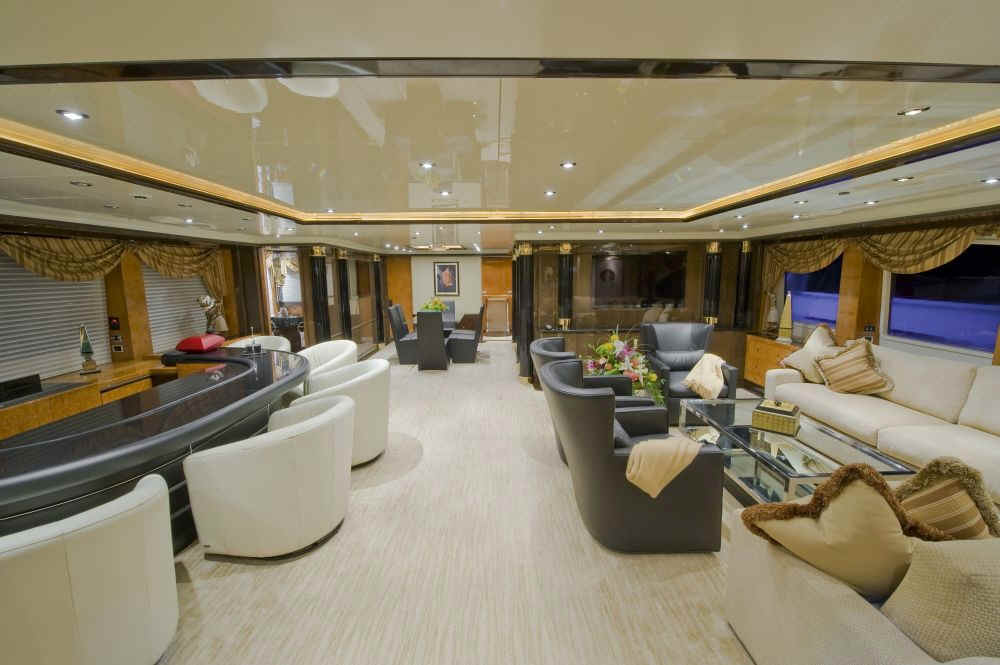 In November 2011, Diamonds are Forever was launched for Staluppi who had acquired the yacht whilst in-built, 18 months prior to its delivery. Throughout the construction project, Staluppi made several substantial improvements including the addition of an extra top deck.
Originally intended to be chartered out by its owners, Diamonds are Forever was listed for sale in August 2012, asking $63 million. In October 2012, her asking price was reduced to $59.5 million and she was eventually sold in December 2013.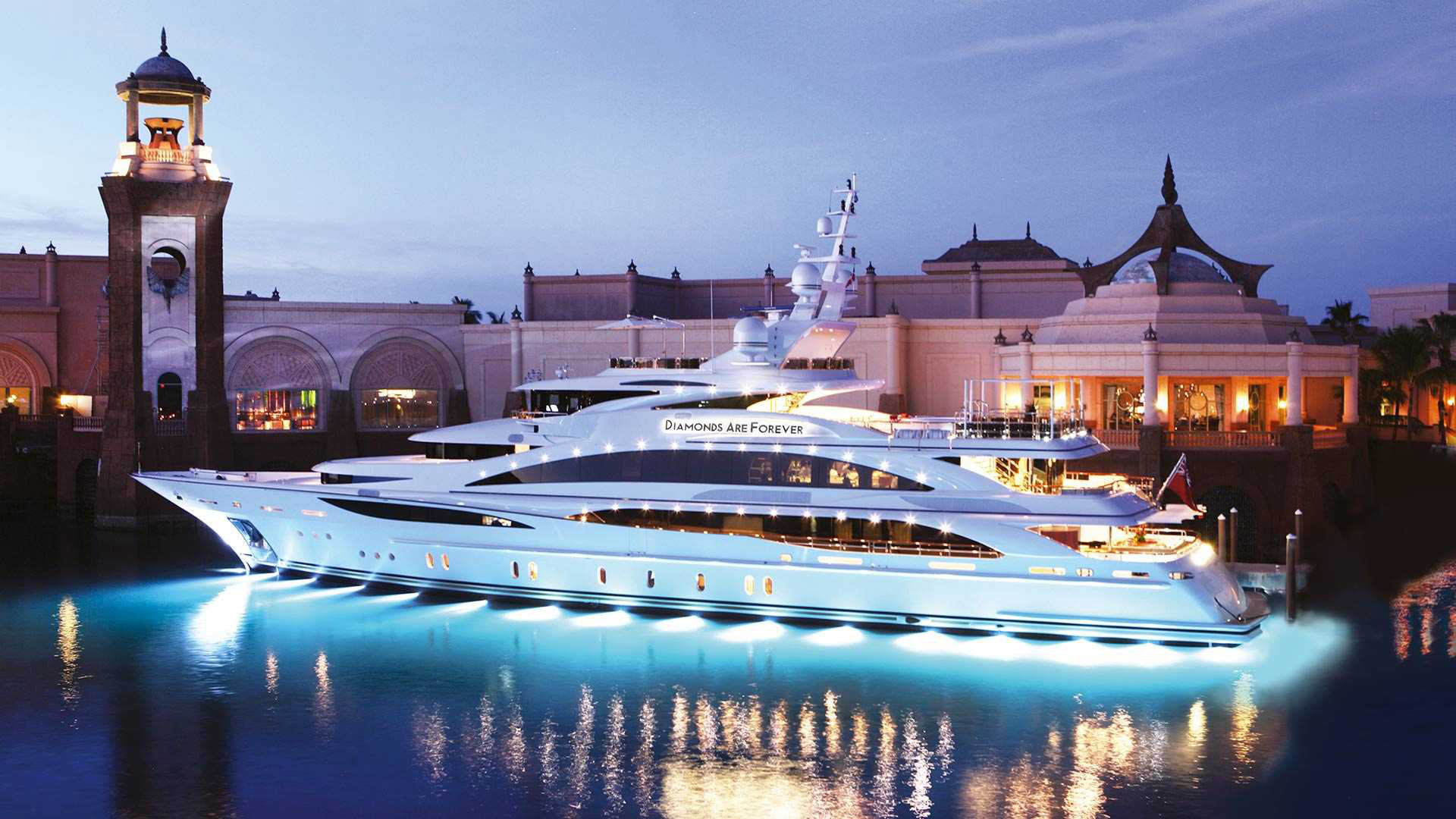 With a number of features mirroring the Quantum of Solace, such as the large bar area in the sky lounge, Diamonds are Forever became a refined version of Staluppi's previous builds. The main attribute that set the yacht apart from other Benetti's of her size is the addition of a fifth deck to act as a sunbathing area, creating a second master cabin on the upper deck and pushing the bridge up to the third deck.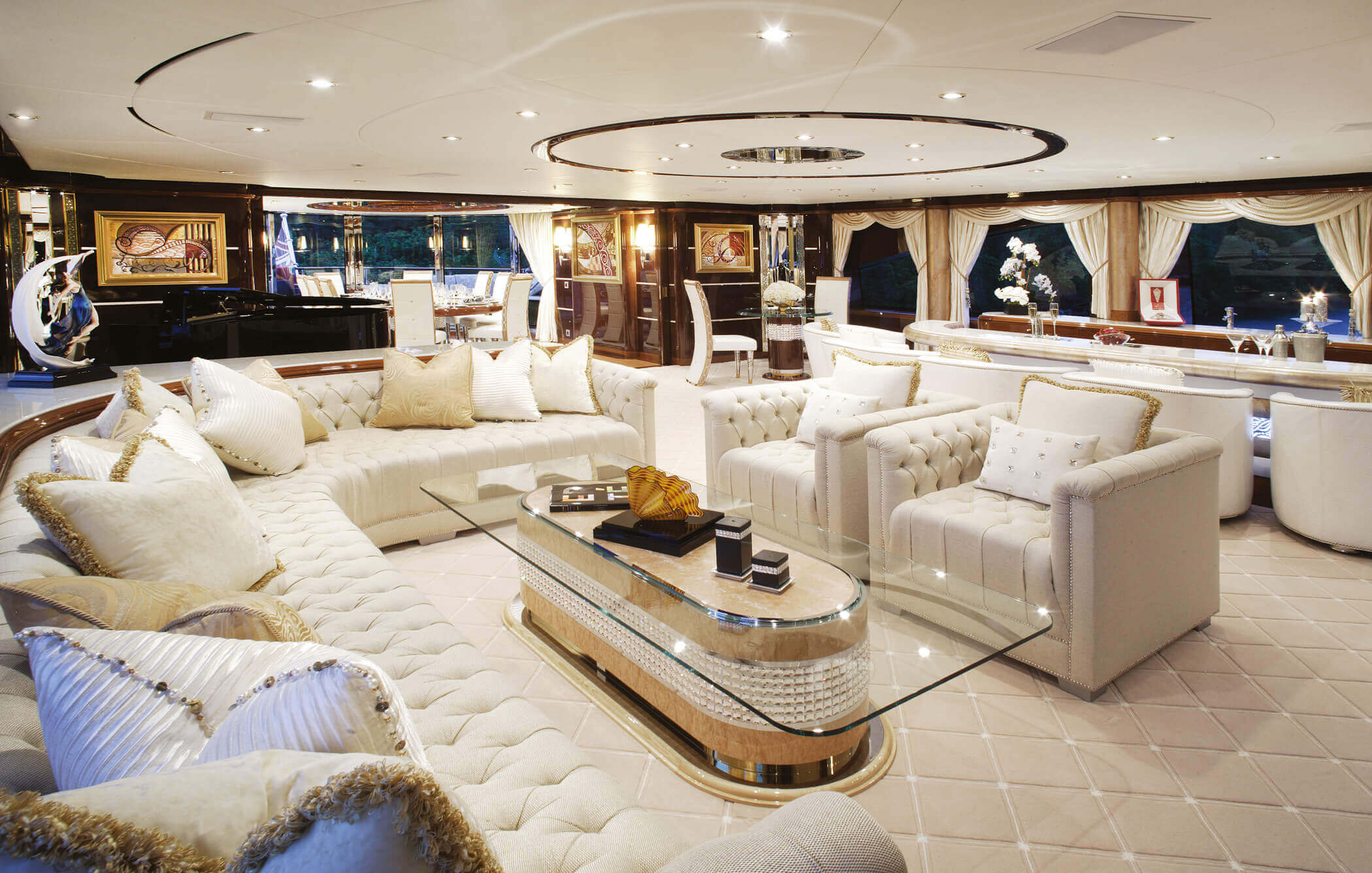 Born in Brooklyn in 1947, Staluppi started as a mechanic at 16 years old with a life long passion for cars during the golden era of automobiles. His first business became a Sunoco station, which he established thanks to a loan that his father took on.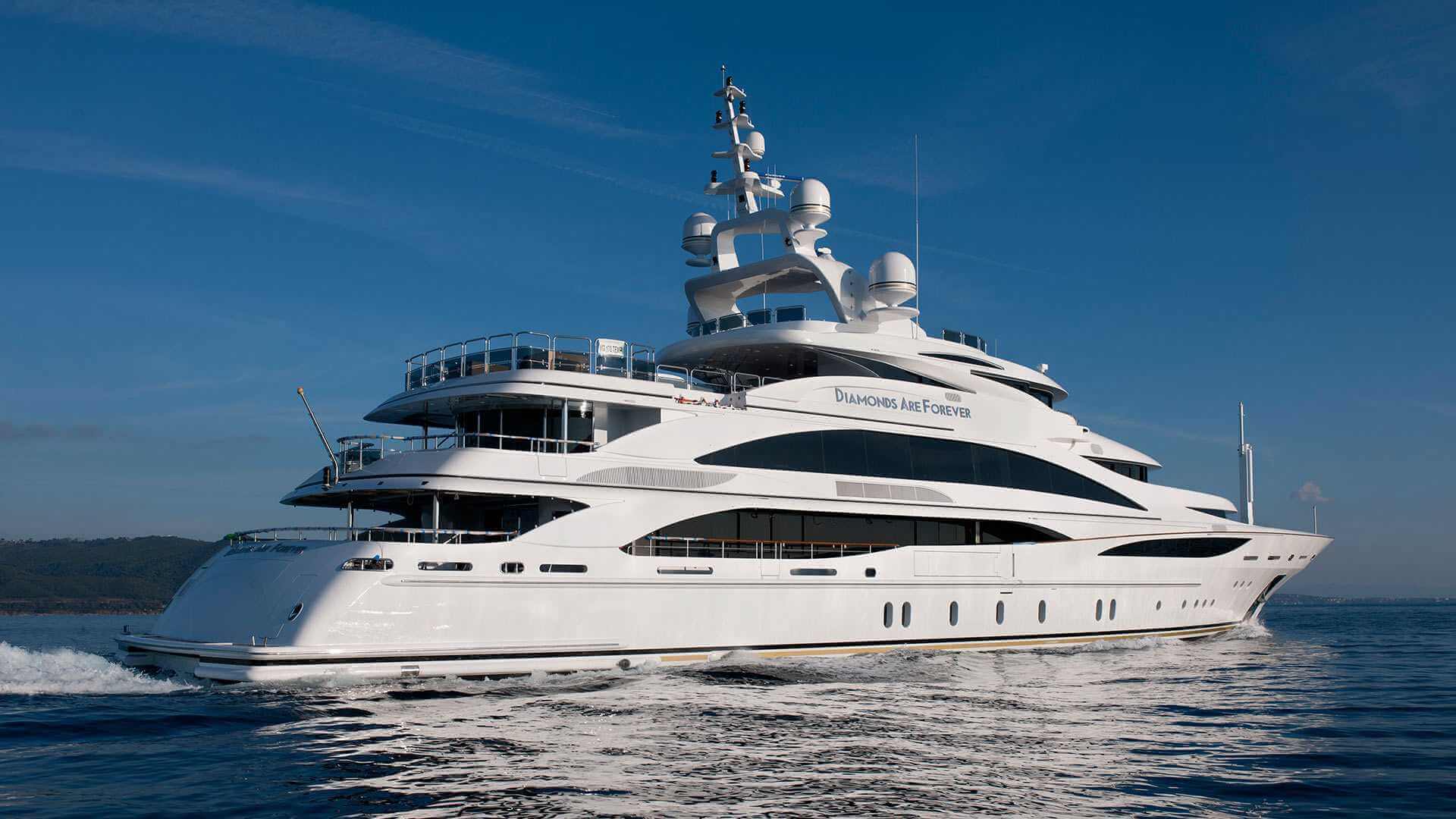 After establishing a chain of gas stations, Staluppi risked bringing on an unknown car manufacturer at the time to the American market, which is now known as Honda. After 10 years, Staluppi established 20 dealerships of Honda cars in the United States. After Honda, Staluppi established a network of dealerships of Hyundai cars.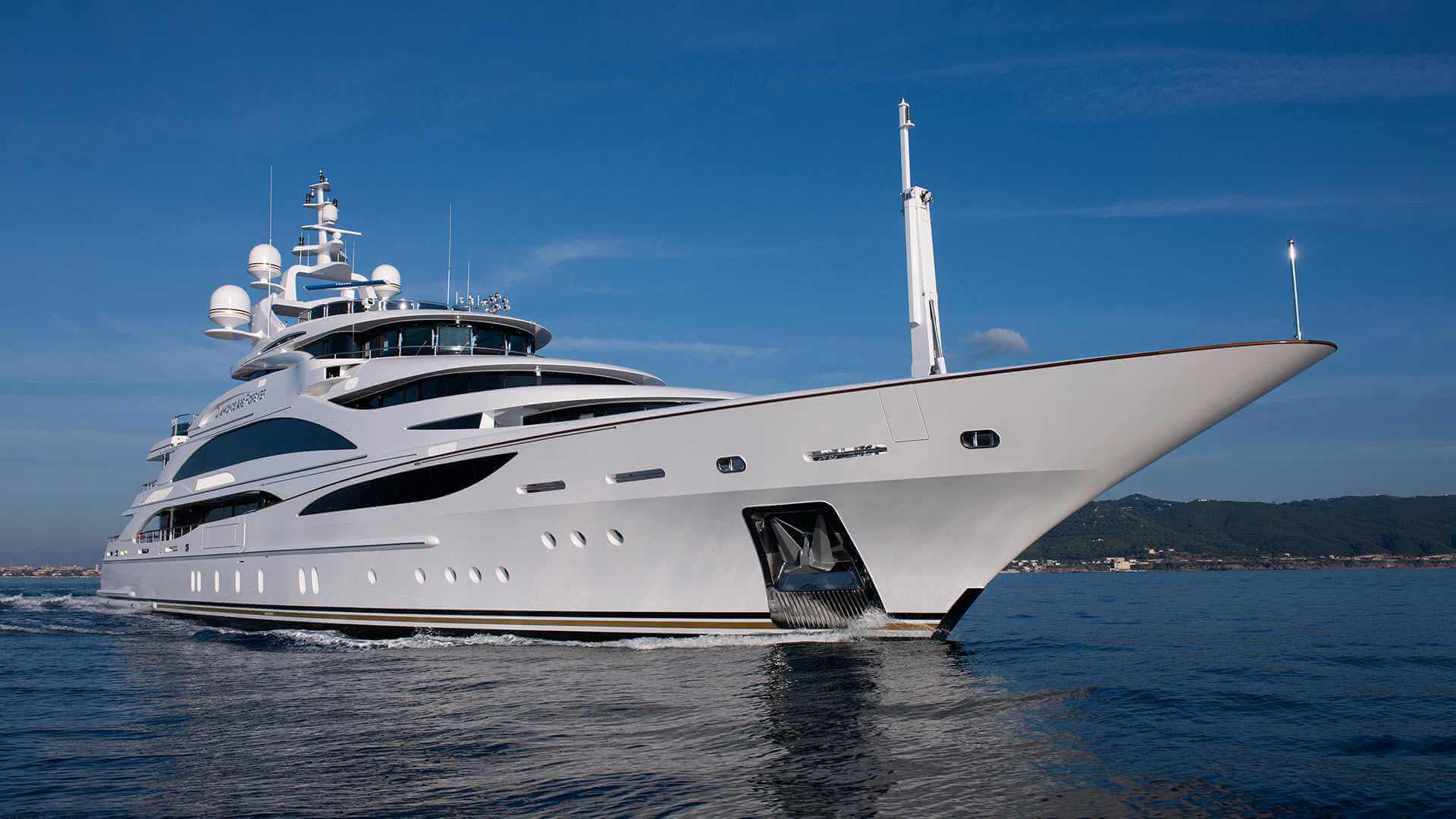 An avid collector of cars, Staluppi had established a museum around cars from all eras and an extensive personal collection. In 2012, these cars were put up for auction by RM Sotheby's in Palm Beach and generated over $11,5 million in sales revenue.
"John Staluppi is larger than life and well known in the collector-car hobby. His collection reflects a very precise collecting philosophy, focused on securing only the very best." said Donnie Gould of RM Auctions at the time of the auction.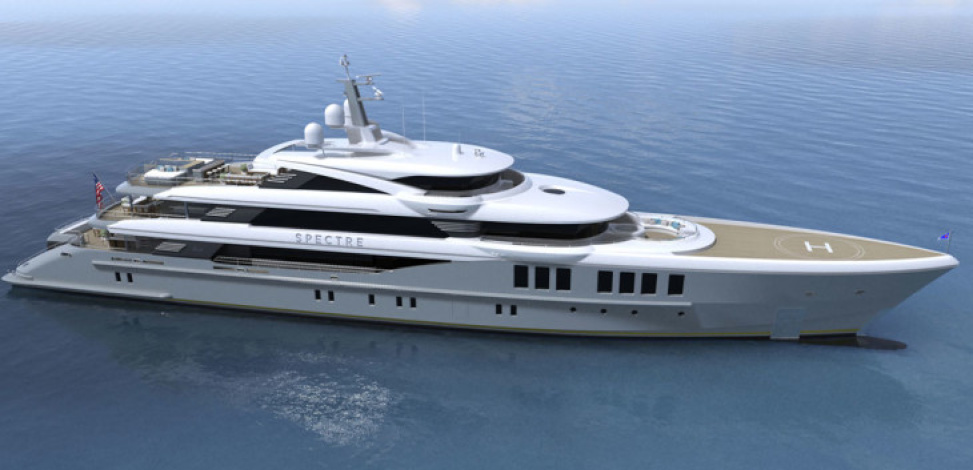 Commissioned in July 2015, Spectre will become Staluppi's seventh superyacht named after a James Bond film and will also be designed by Mulder.