On June 9 Heesen launched the 67 meters YN 20067, named
Sparta
, which became the shipyard's largest steel motor yacht so far.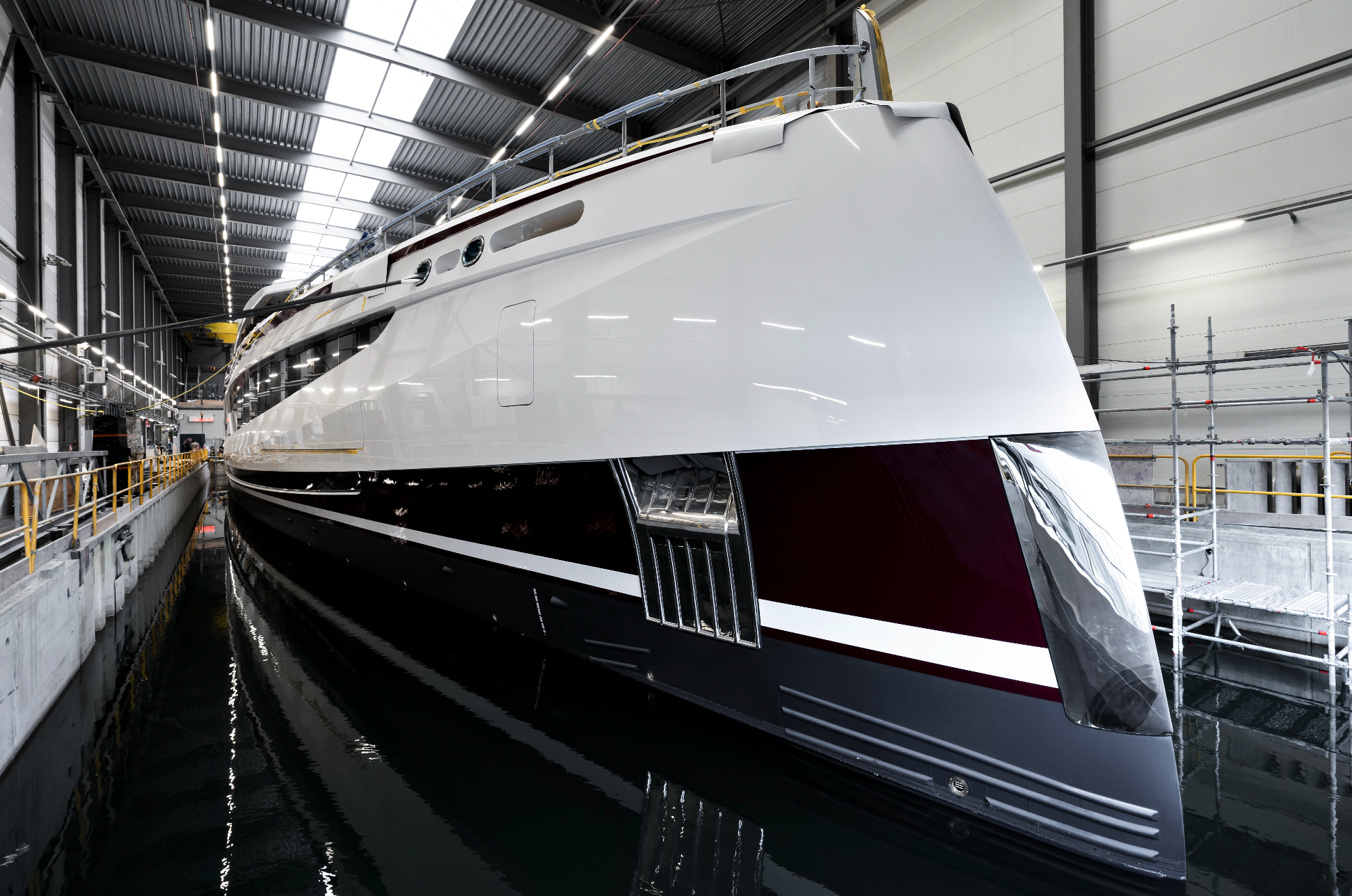 Sparta
grew out of the Project Avanti concept which was presented with Winch Design at the Monaco Yacht Show in 2018. Clients were impressed by the yacht's athletic lines, and the design has remained true to the original concept, with only minor adjustments made to the swimming pool. Winch Design expertly incorporated Heesen's DNA to create a low-profile, sporty, and elegant yacht that looks simply stunning on the water.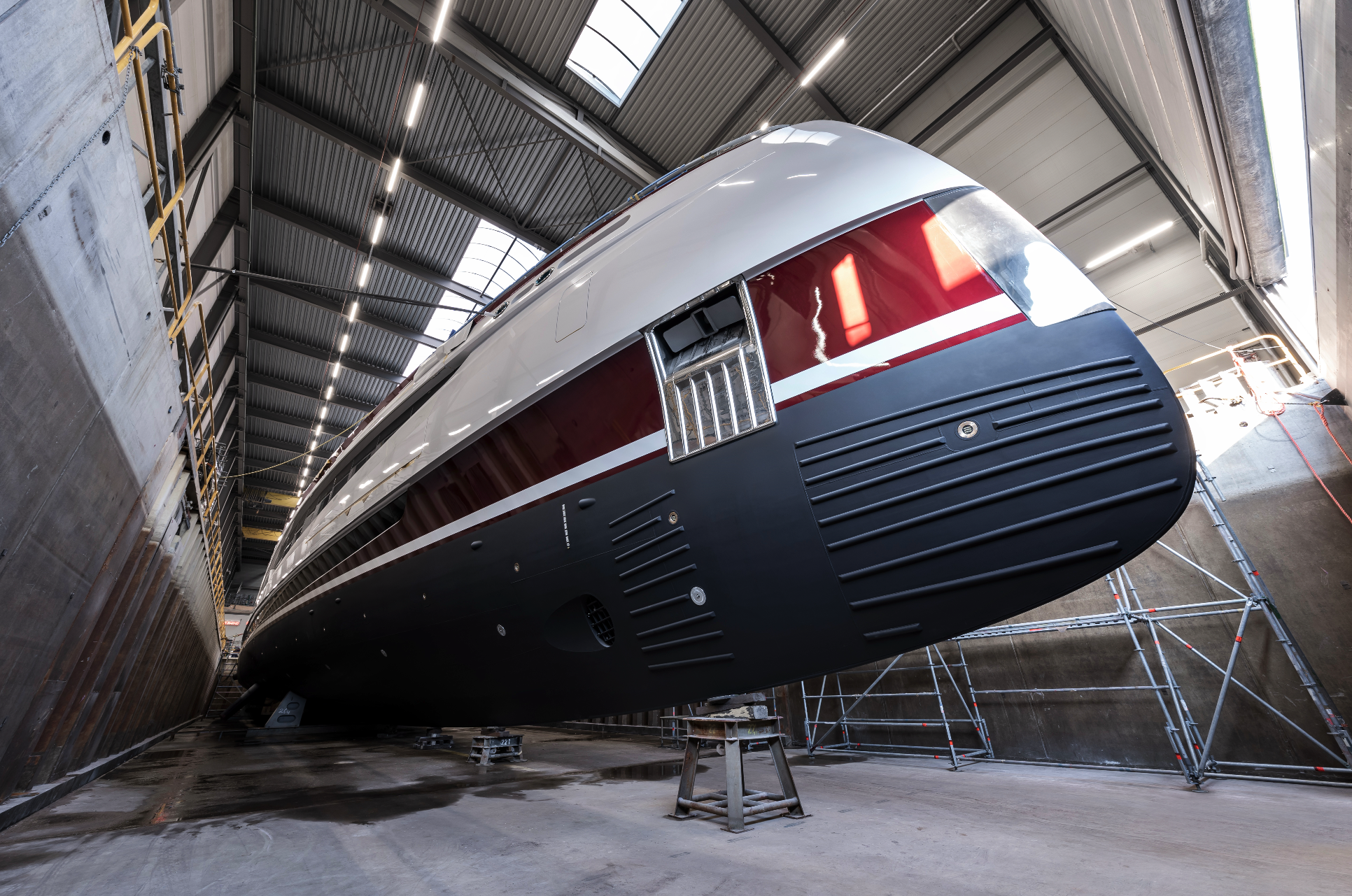 Sparta sports a classic Snow White livery with a contemporary touch: metallic Venetian red and metallic anthracite gray accents that give her a particularly dashing look. The yacht's profile is characterized by a reverse bow, augmenting her apparent length and emphasizing her slender form, which is complimented by a bold and assertive sweep of thermobonded tinted glass from bow to stern.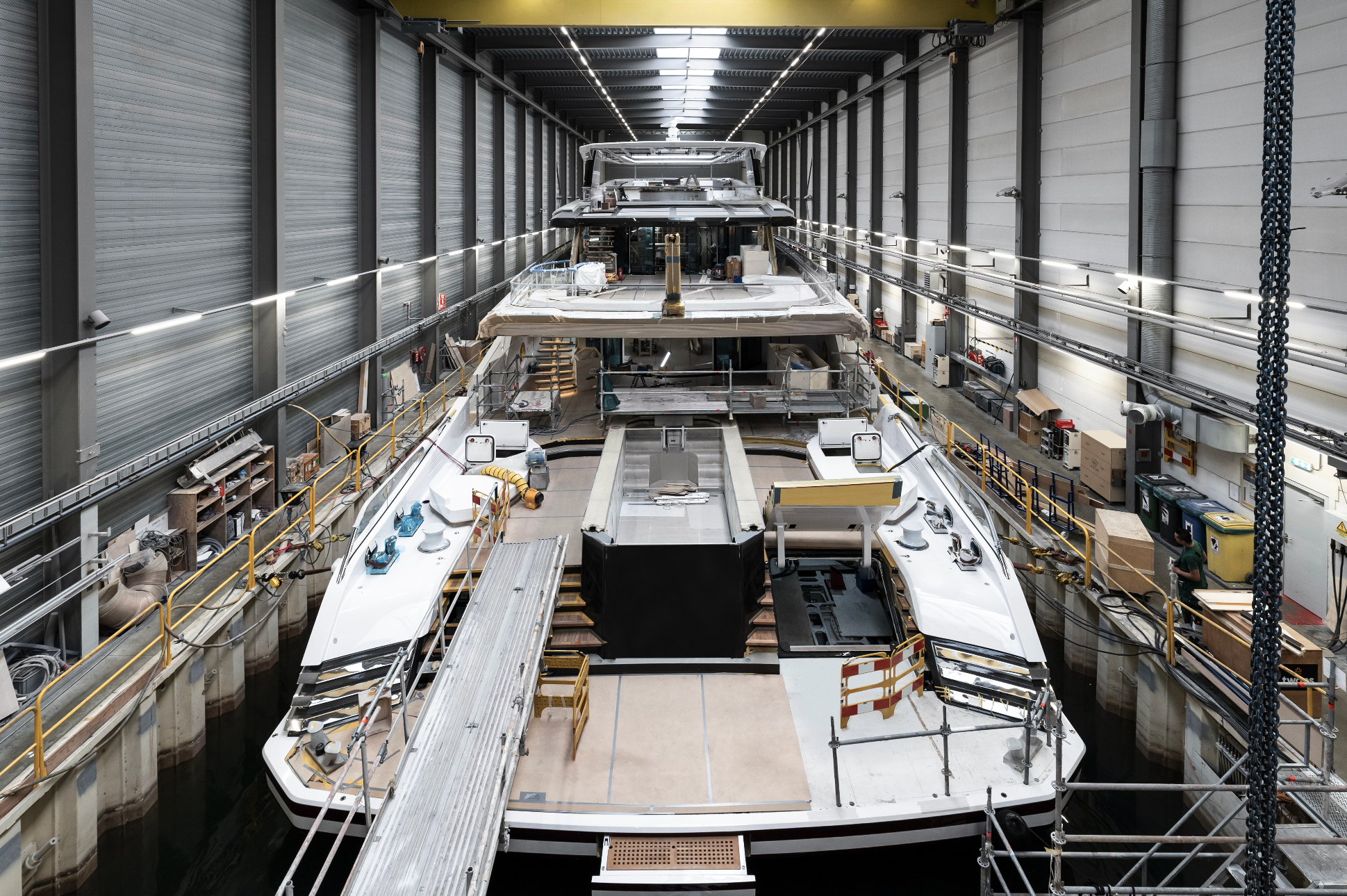 Sparta's on board revolves around family and togetherness. The center of the social whirl is on the main deck aft, where a full-beam main saloon connects with the low, open-air beach terrace for enjoying life in and next to the sea. The transformer passerelle platform offers convenient access to the water, complemented by a 6.5-meter infinity pool that seamlessly connects onboard living with the expansive ocean surroundings.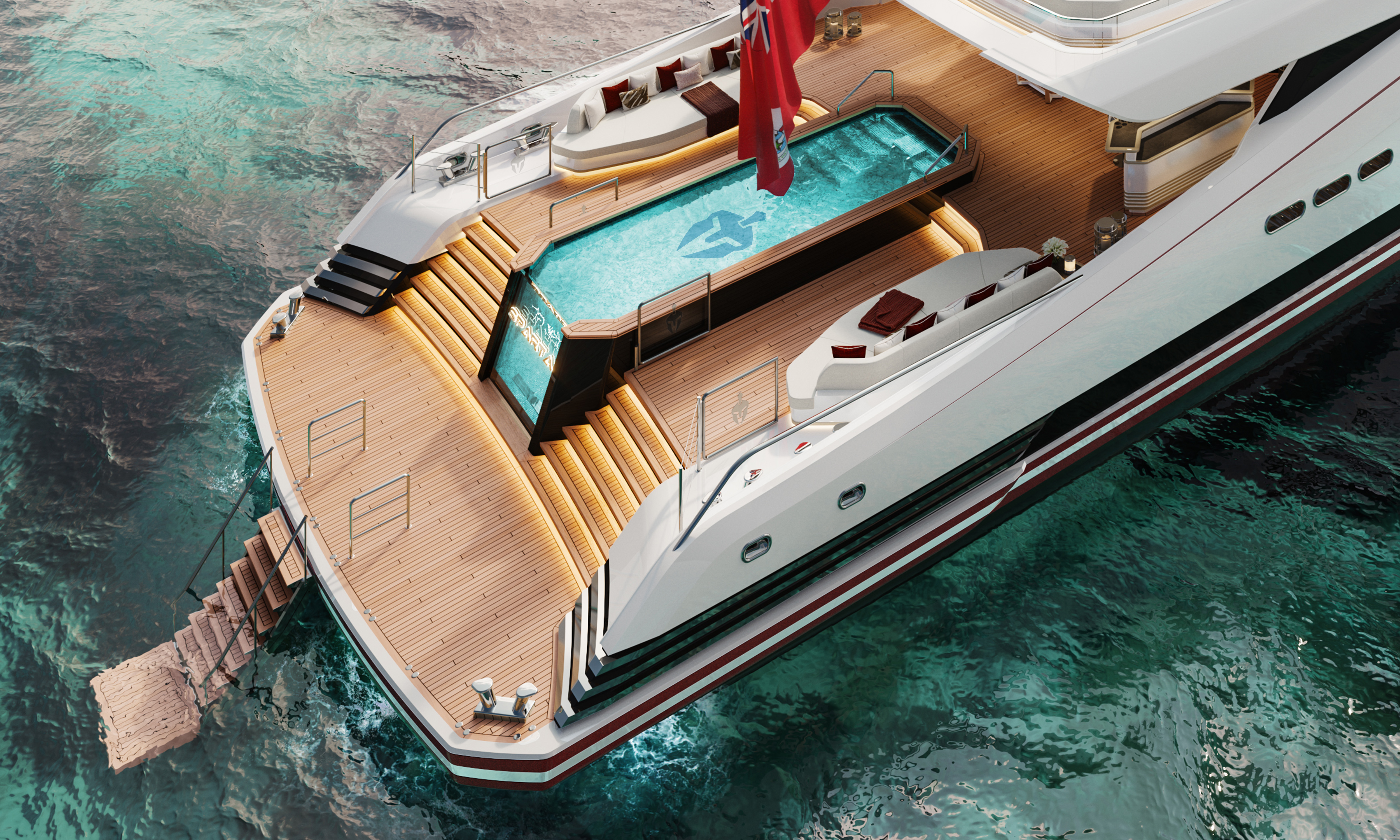 The yacht's outdoor spaces feature custom-designed furniture by Winch Design and beautifully crafted by Siebensee and Leerdam. Sparta's matching custom limo tender, a mini version of the mothership, is conveniently stored, along with the water toys, behind the gullwing doors of the forward garage.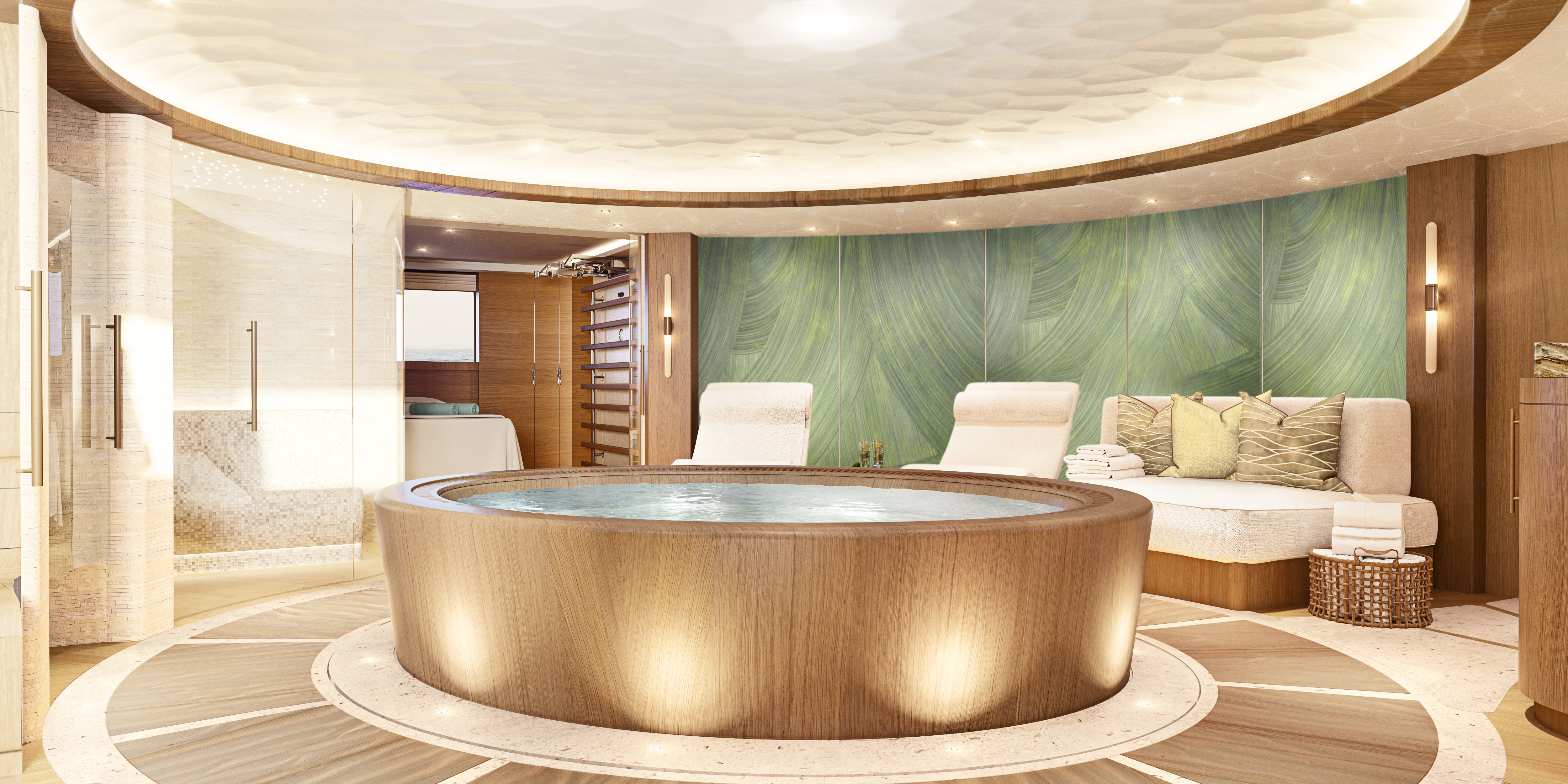 Winch Design made the most of the yacht's generous 1,200 GT interior volume. The interior is based around three different elements, with each deck representing a different component: the lower deck is themed around water, the main deck around earth, and the upper deck around air.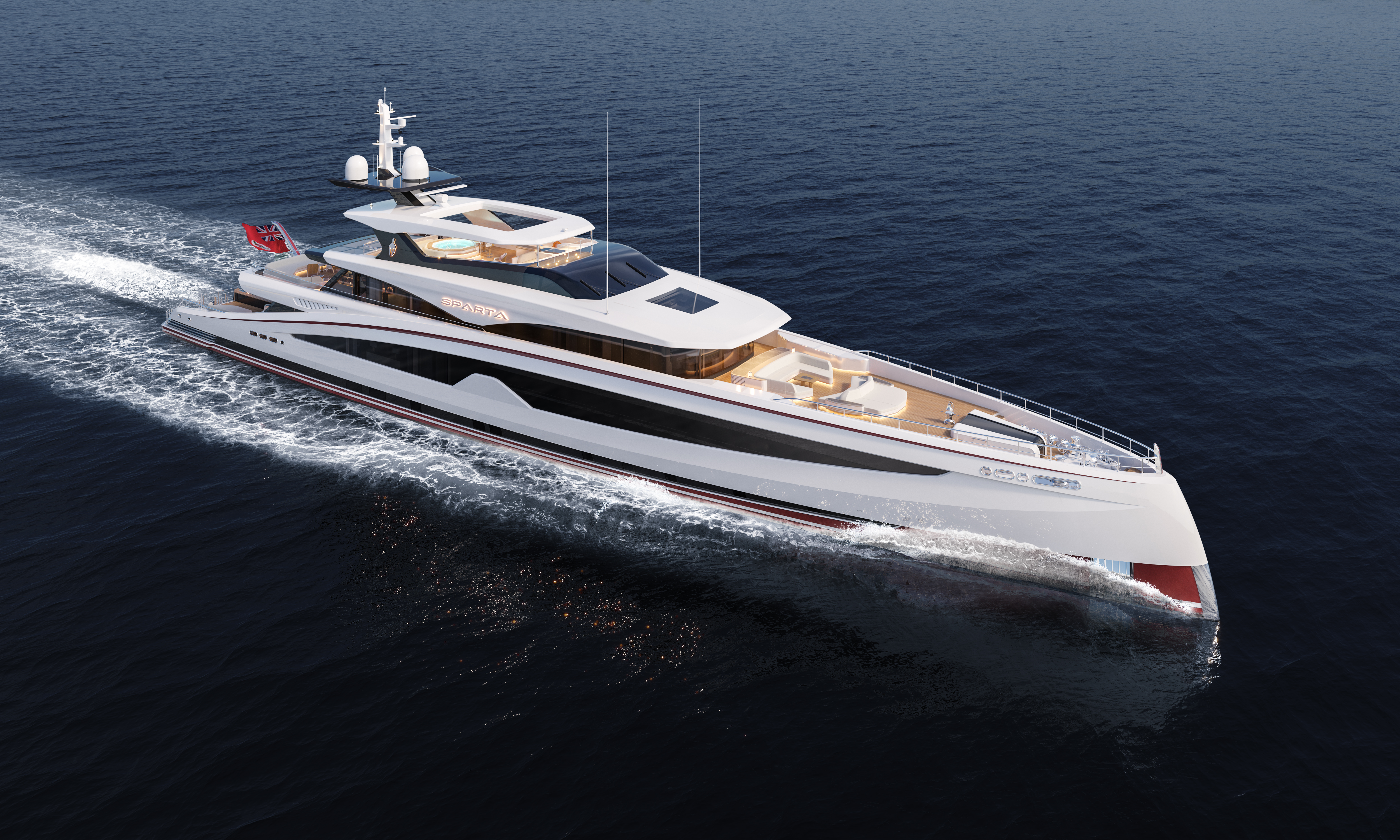 The general arrangement boasts two separate owner's suites on a private deck and four guest suites on the main deck. A movable partition separates the forward suites to create a full-beam VIP or a large playroom for younger family members.
The lower deck is home to a 65 sqm wellness area, Japanese-inspired, featuring an elliptical whirlpool, steam room, sauna, gym, and beauty area.
Sparta will now undergo the final commissioning phases in Heesen's harbour before heading to the North Sea for intensive sea trials.
Heesen Yachts
is a Dutch ship building company that specializes in custom-built superyachts in aluminum and steel from 30m to 70m in size. Founded in 1978, it has launched more than 170 yachts since its inception.
Credits: Ruben Griffioen/Heesen Yachts