The Benetti Full Custom Yacht
FB283
with a steel hull and an aluminum superstructure was launched during a private ceremony, which was held on January 26th at the Livorno yard. The owner had expressed the desire for a yacht with four fundamental characteristics: speed, silence, long range and guaranteed fun for the family.
The interior and exterior was made by Giorgio Cassetta, the hull lines are by Van Oossanen Naval Architects. The project was facilitated by the close and profitable relationship established between the yard, the project team, the designer and the owner, who was represented by Nicola Nicolai from Nicolai Yacht Consulting & Project Management, acting as advisor prior to the purchase and managing the entire construction process as owner's representative and project manager.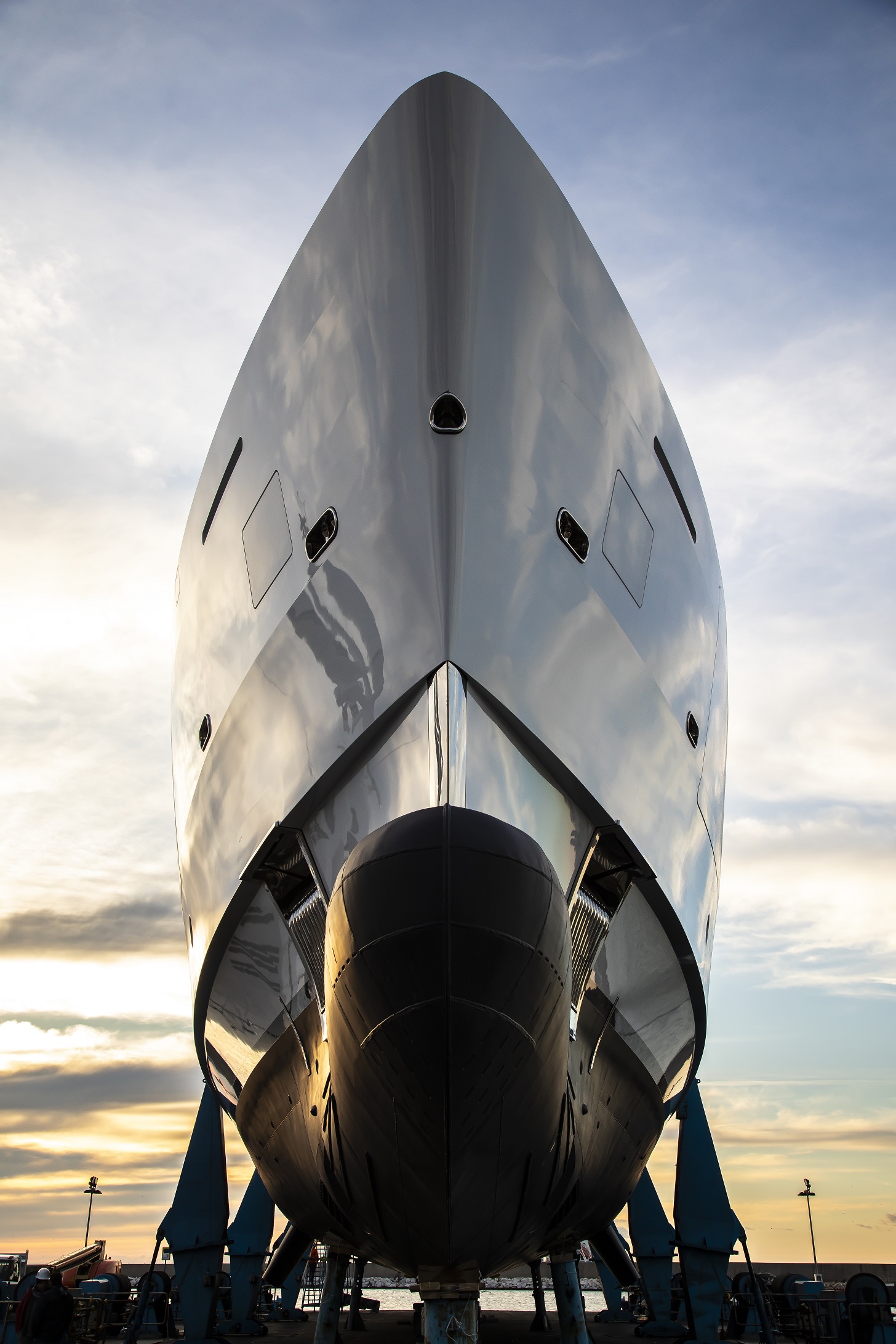 FB283's exterior styling features extremely elegant lines, with a sleek bow and a stern sloping down towards the water's surface, combined with a (FDHF) fast displacement hull meticulously researched by Benetti and Van Oossanen Naval Architects. FB283 has a maximum speed of 21 knots and a range that makes it possible to cruise for long distances without stopping.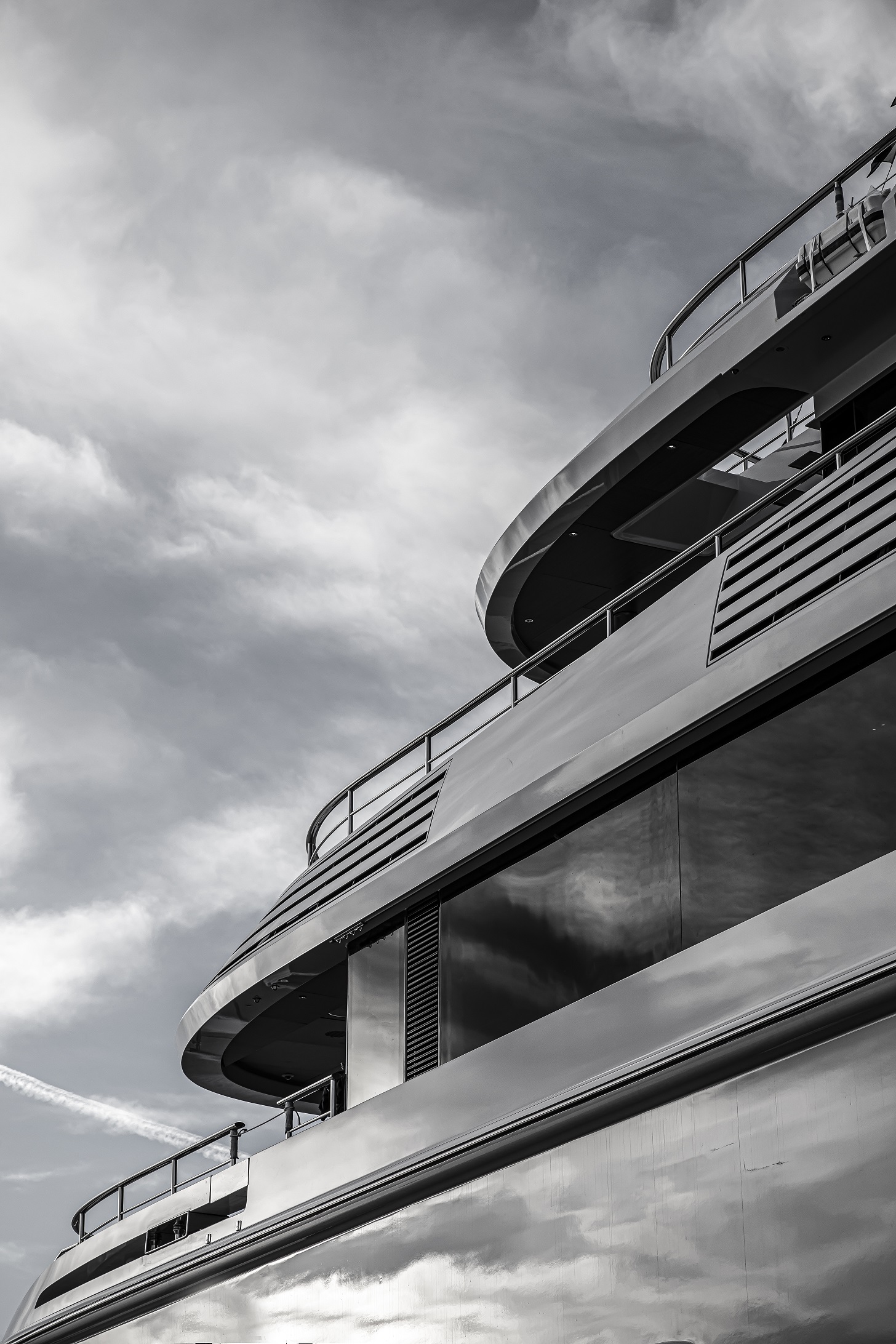 Cassetta and his Rome based studio created a masterpiece of harmony. Deck fittings such as the massive oval capping rails, natural teak panels and solid wood and stone furniture give the vessel a "super yacht" feel rarely found on an Italian build of this size. Being entrusted by the owner with both exterior and interior design, Cassetta added striking details to interface the two, such as the magnificent 6 x 2 meter uninterrupted windows on both main deck and upper deck.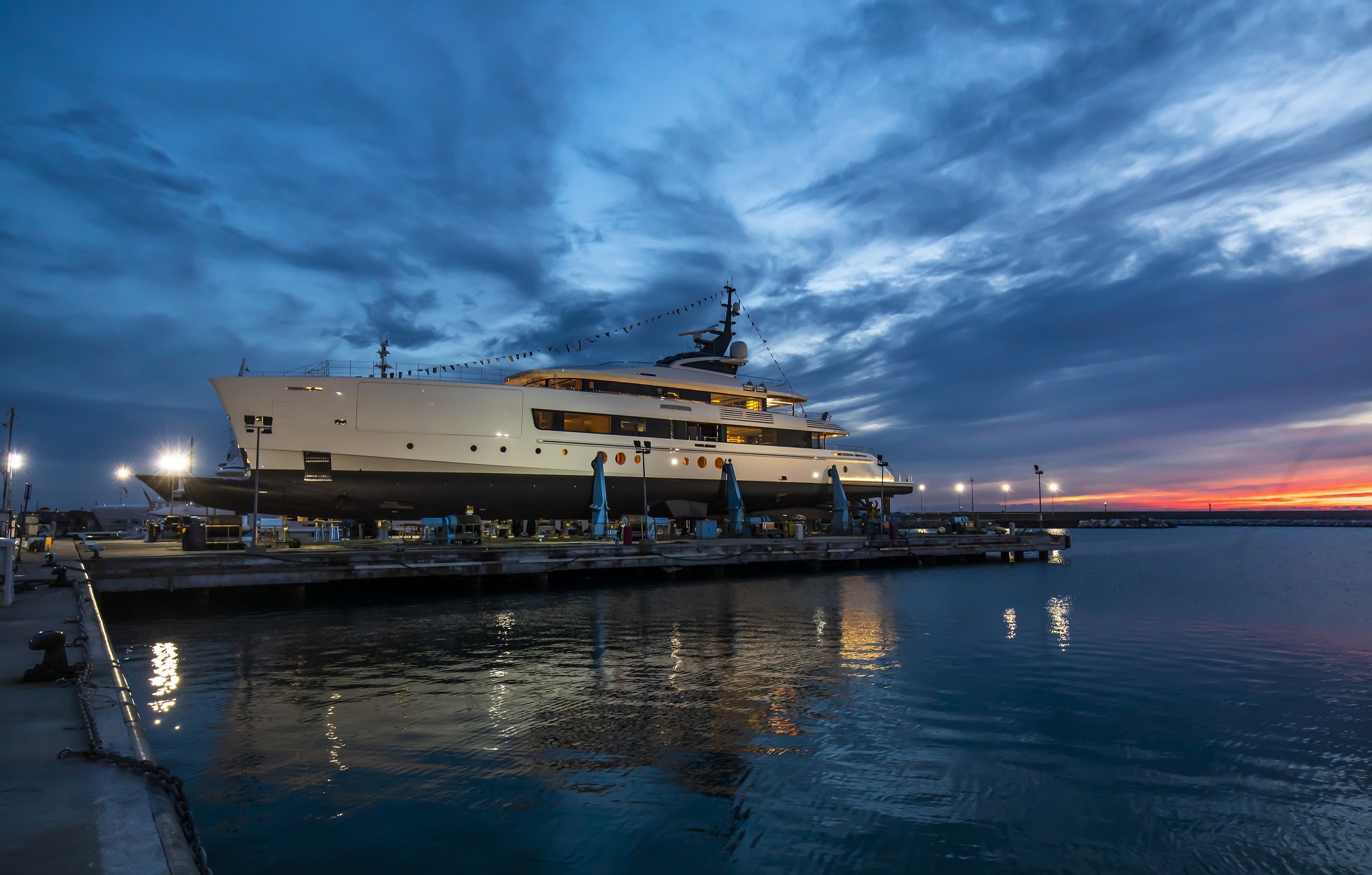 With a focus on comfort and conviviality, FB283 has been created with family life front and center, so there are plenty of storage areas offering space for all kinds of water toys and equipment for having fun in the water, including diving gear. Located forward on the upper deck, the garage is a veritable cathedral, with a side door and the space to contain a 10-meter tender, two jet skis and a second tender. A touch & go helicopter platform makes sure the owner and guests can reach the yacht whatever the location.
Founded in 1873,
Benetti
is the oldest Italian shipyard specializing in luxury yachts. They design, build and sell composite vessels from 29 to 44m and steel and aluminum boats from 37 to over 100m. Their fleet consists of five categories: Class, Oasis, B.Yond, B.Now and Custom, to meet all the needs of the market, and they belong to the Azimut|Benetti Group, the largest privately owned luxury yachting group in the world.
Credits: Benetti