The 58m superyacht
Phi
was caught during her departure from the Royal Huisman new build facility in Vollenhove. The shipyard has shared the latest picture. The yacht was
launched
in July. Her naval architecture is by Van Oossanen Naval Architects. Their specially developed Fast Displacement XL hull form allows this yacht to be long and sleek, yet still remain
under the 500 GT mark
.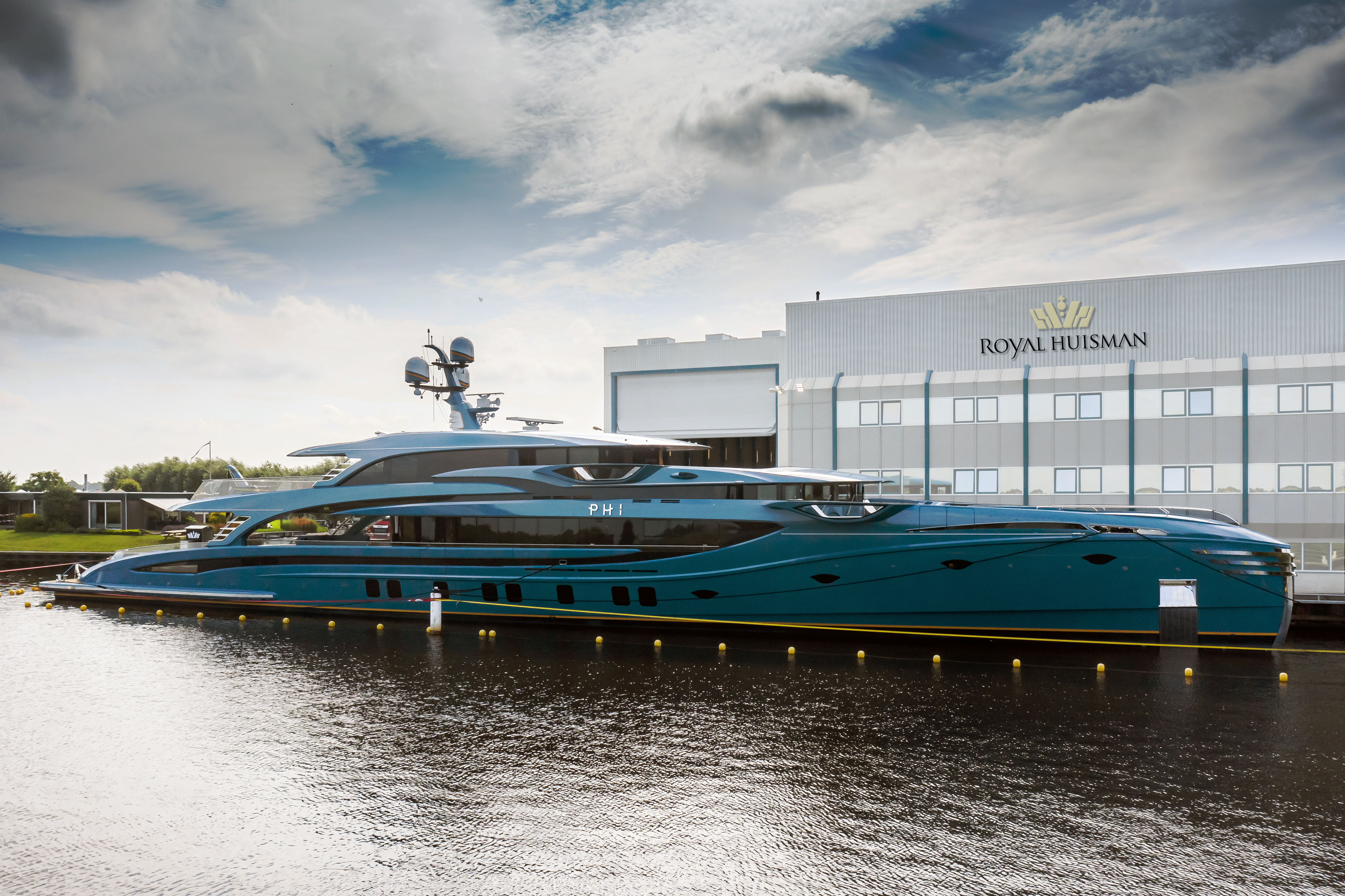 Developed and constructed below 500GT,
Phi
is by far the longest motoryacht in this category, based on current Classification rules. Her general concept, exterior design and interior layout were made by Cor D. Rover, although the interior was made by studio Lawson Robb.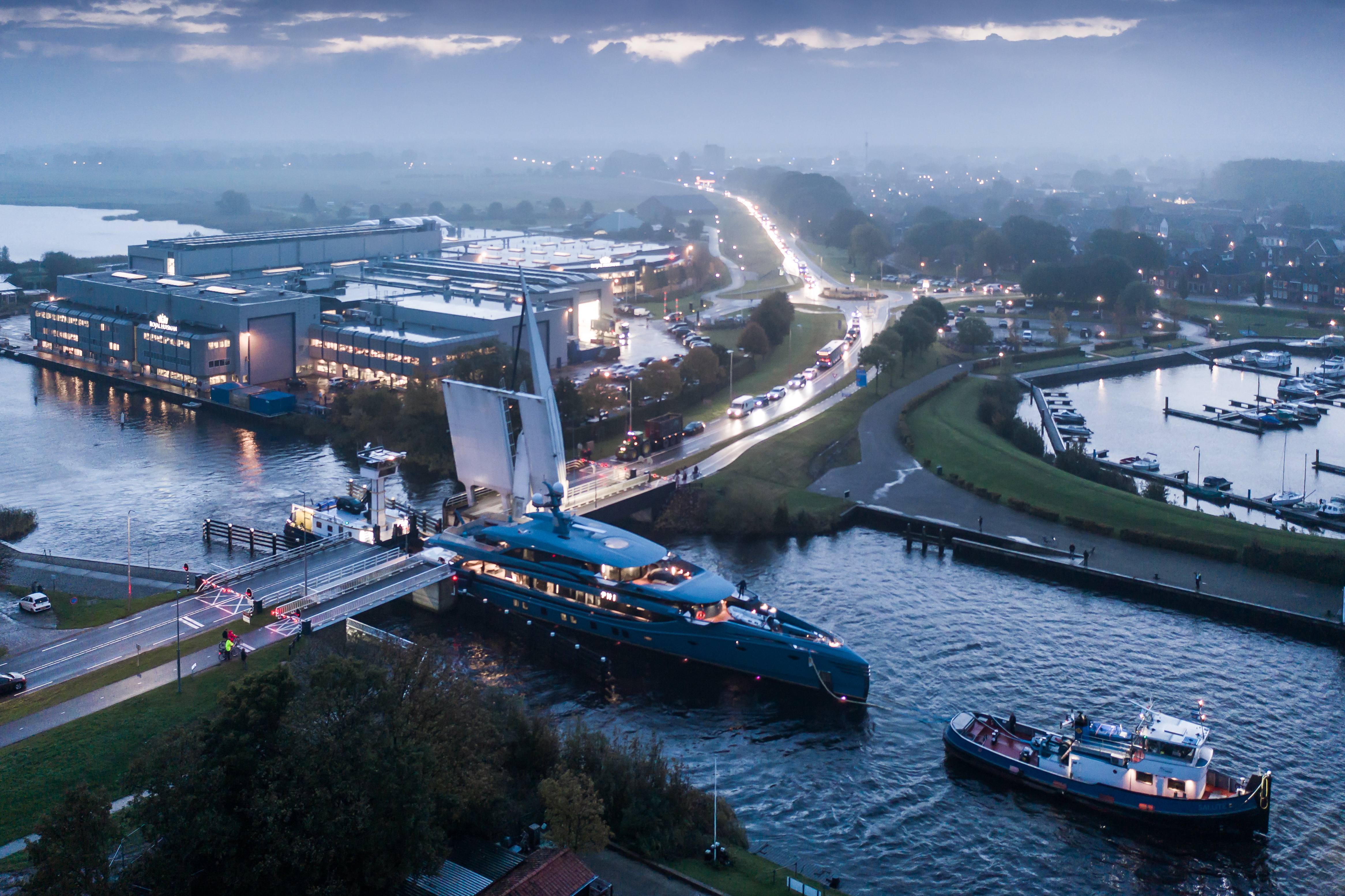 "Just take a look at our two current motoryacht projects: project 403, Phi, and project 406, a unique 52m sportfish yacht that will become the largest of its kind in the world. The individual aspirations and challenges of each of these projects were seen to be well outside the comfort zone by some yards. With the benefit of expert advice, each of these owners brought their highly distinctive individual projects to Royal Huisman, where fresh opportunities for creative problem-solving and innovation were enthusiastically welcomed. So what gives us so much confidence in Royal Huisman's capability to build exceptional motoryachts? Here are two good examples of the 'edge' Royal Huisman has to offer. First, the expertise we have acquired from our unrivalled 55 years' experience in aluminium construction. This enables us to maximise performance and efficiency through compact, lightweight and high strength engineering. Second, our ability to design and install complex operational systems in restricted volume hull areas provides the owner with more net space for amenities and further increases efficiency. Add to that a can-do mentality, seeking to optimize and enhance the ideas of the owner, their architects and designers, rather than trying to persuade them to scale back their ambitions to what the shipyard is accustomed to delivering. We think that's a pretty good combination!", says Jan Timmerman, Royal Huisman CEO.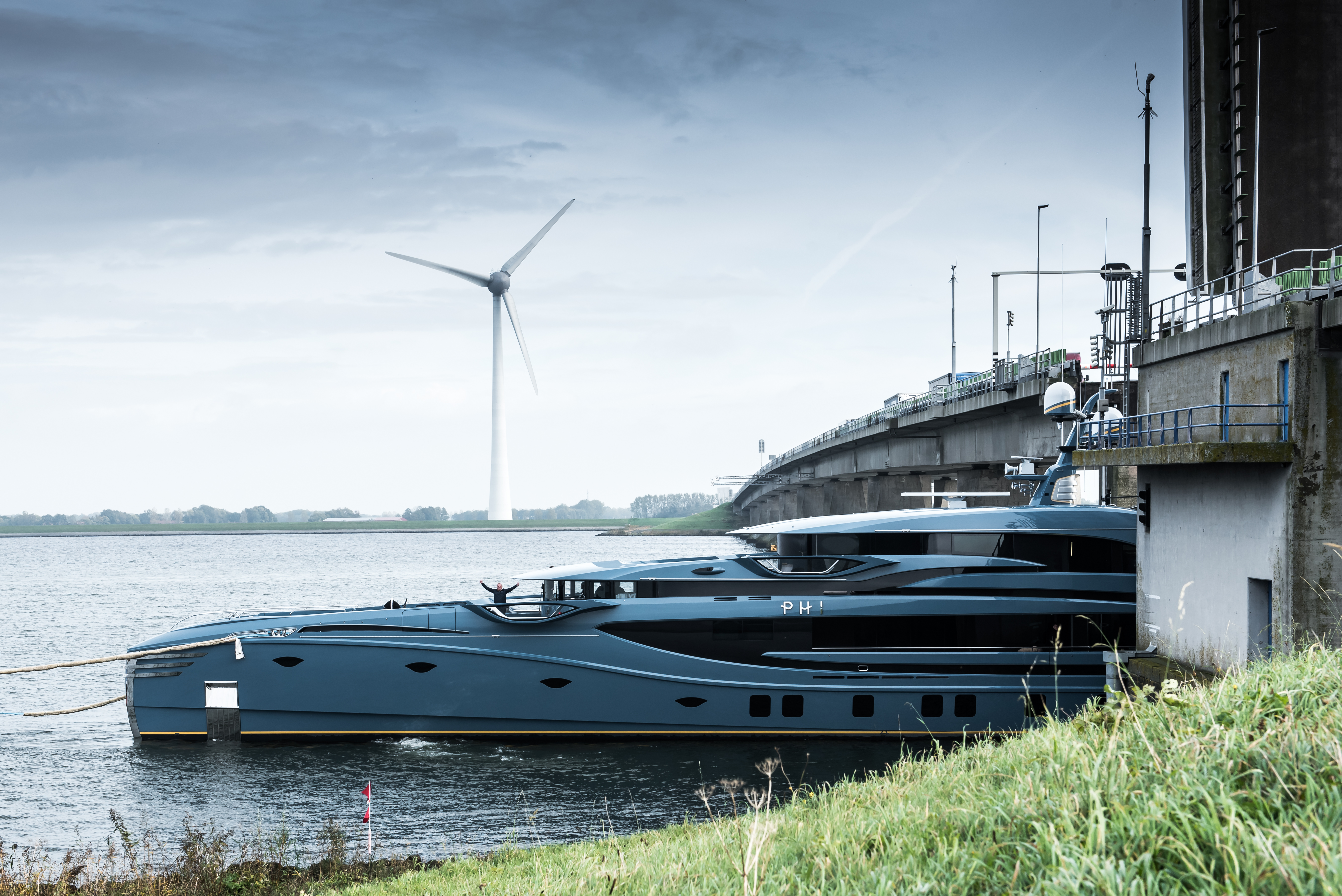 Owner's Representative Guy Booth commented: "All of us involved in the creation of Phi feel a sense of privilege to have had the opportunity to contribute to this innovative project. The co-operation between the owner's team, the architects, the designers and everyone at Royal Huisman has been exceptional. We can be justifiably proud of what we have achieved."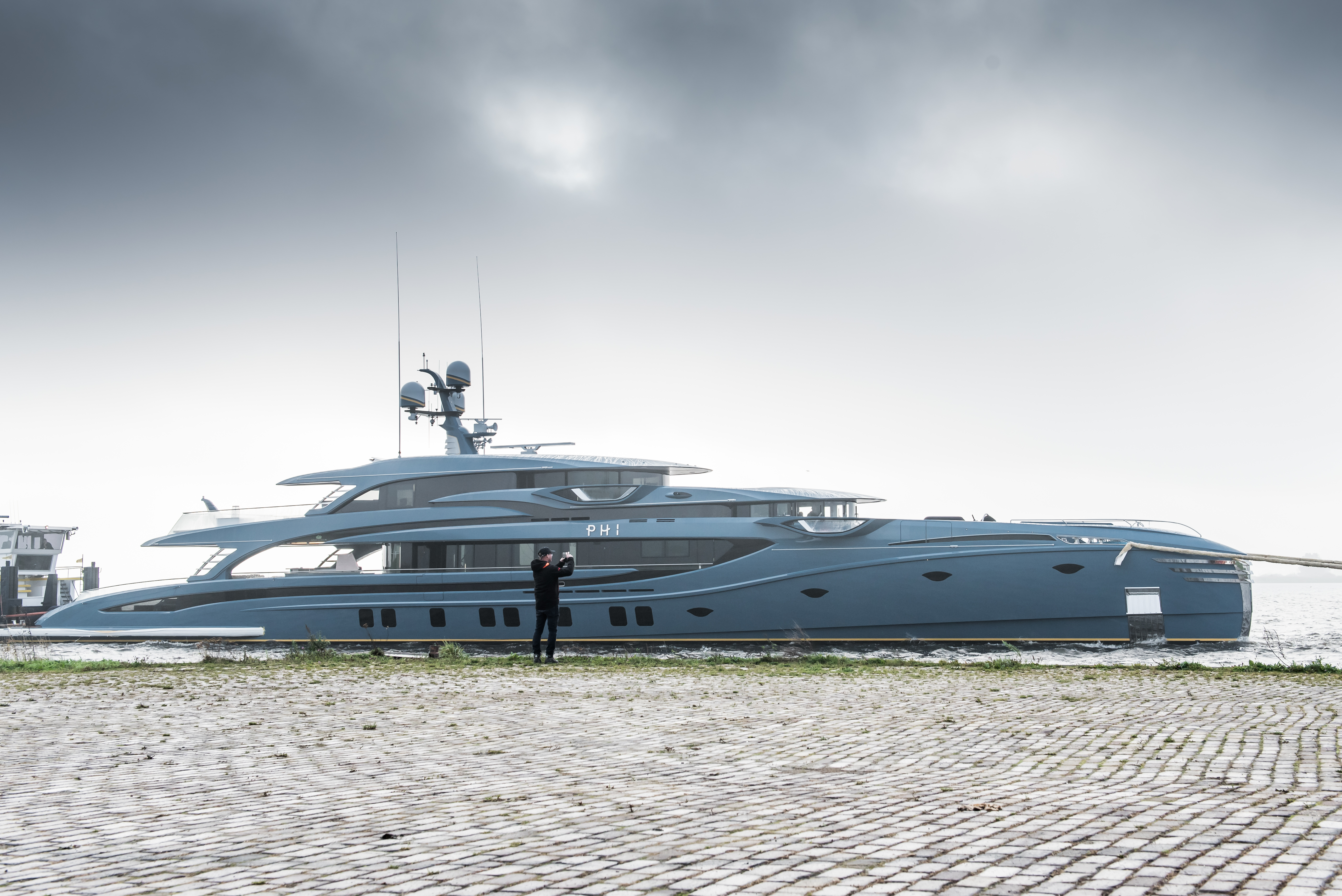 Phi is scheduled for delivery later this year.
Royal Huisman
is a Dutch shipyard established in 1884 in Ronduite, building and refitting custom luxury sailing and motor yachts at its shipyard in Vollenhove, the Netherlands.
Credits:

Tom van Oossanen/Royal Huisman