Dutch shipyard Heesen has announced that the latest project in the 55-metre FDHF Steel class series has been sold. The vessel referred to as Project Castor is currently under construction at Oss facility.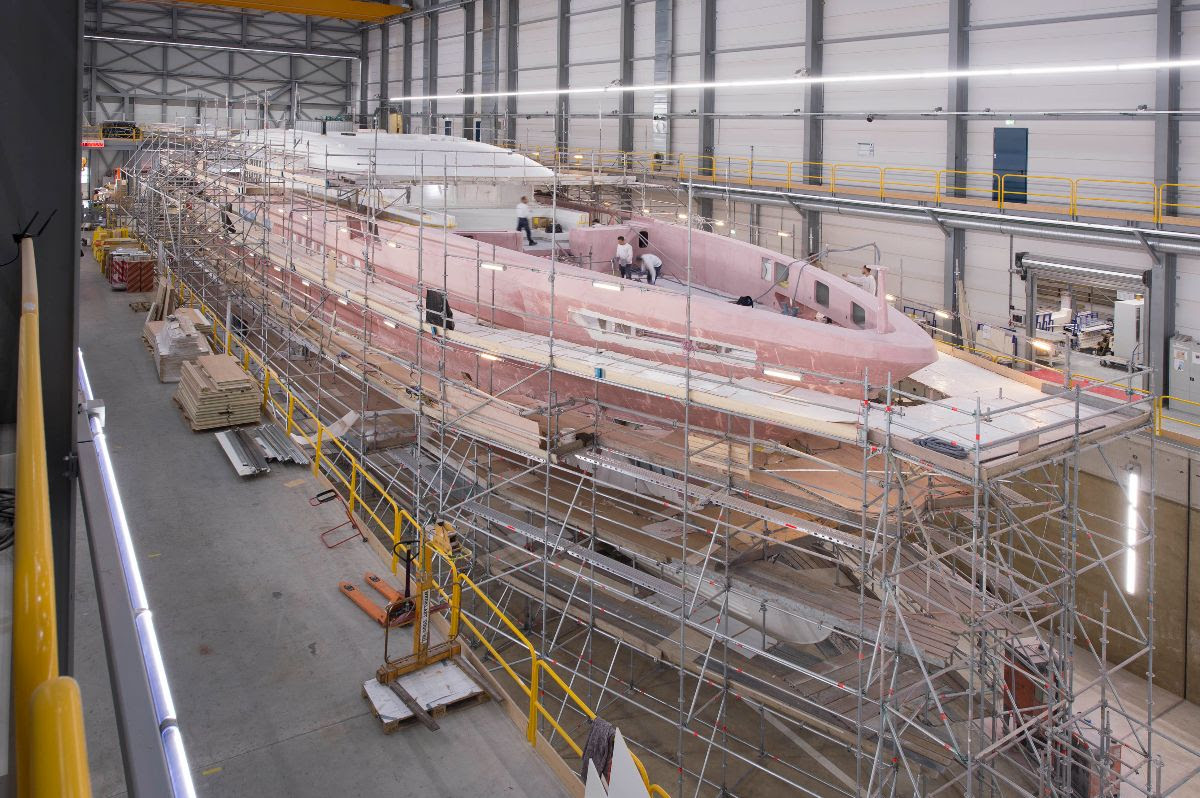 Rupert Connor from Luxury Yacht Group introduced the client, working closely both with Thom Conboy from Heesen US office and with the team at the shipyard in Oss. According to the yard, the
U.S. office based in the Fort Lauderdalehas overseen
six of the last 10 yachts sale deals by
Heesen.
The client, one of the most experienced American superyacht owners, admires the large volume offered by the 55m FDHF Steel class. With her interior volume of 760GT, Project Castor is the most voluminous 55-metre currently offered by a Northern European shipyard.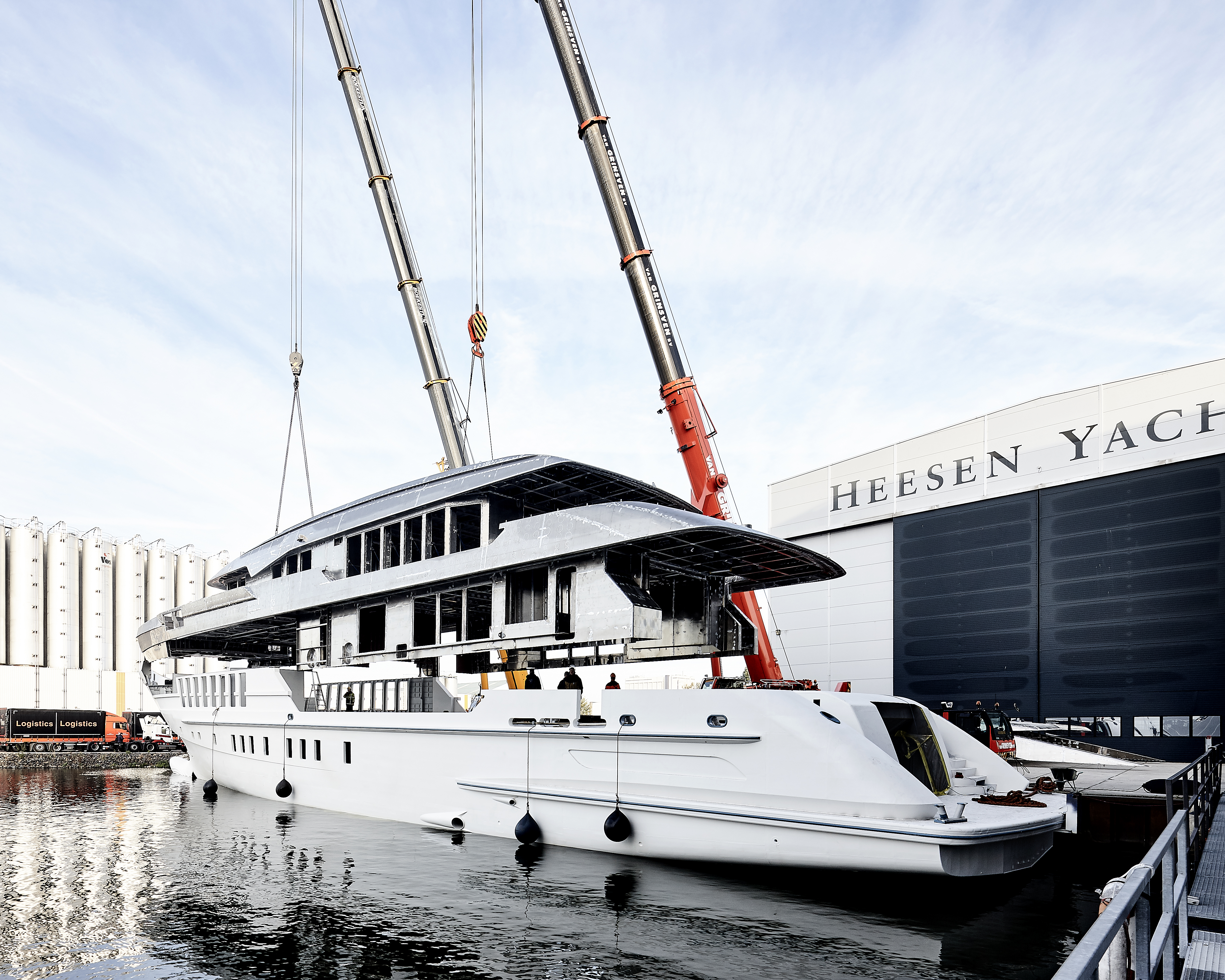 Project Castor features exterior lines by Frank Laupman of Omega Architects, while her interiors come from the boards of design studio Bannenerg & Rowell, marking their eighth collaboration with Heesen.
Frank Laupman has given the exterior lines muscular overtones, though integrated into the traditional Heesen sleek look. The design is efficient and rational, with such iconic elements as the vertical floor-to-ceiling windows in the forward section of the main deck as well as full height windows in the main saloon and skylounge, open bulwarks, and the "shark tooth" on the overhang of the superstructure.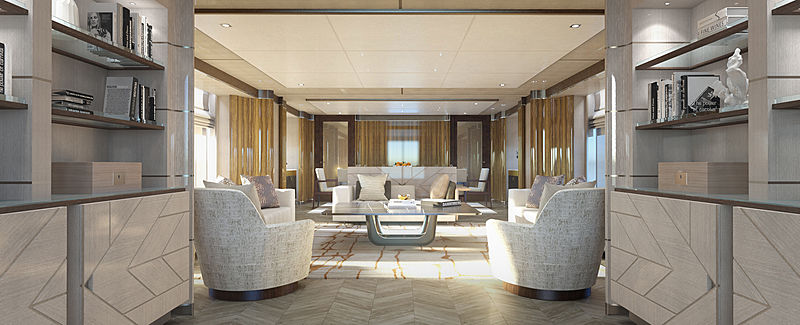 Besides efficiency and low resistance, the 55m Steel FDHF provides fantastic comfort, and thanks to the large stabiliser fins by Naiad – installed forward of centre – this includes exceptional roll reduction at anchor. Another advantage of a slippery hull is that it can be powered by smaller engines, decreasing the engine power with many benefits – in particular, increased space and reduced noise. Two MTU 8V 4000 M63 main engines allow Castor to reach a maximum speed of 15.5 knots. She will have an impressive transatlantic range of 4,500 nautical miles at a cruise speed of 13 knots.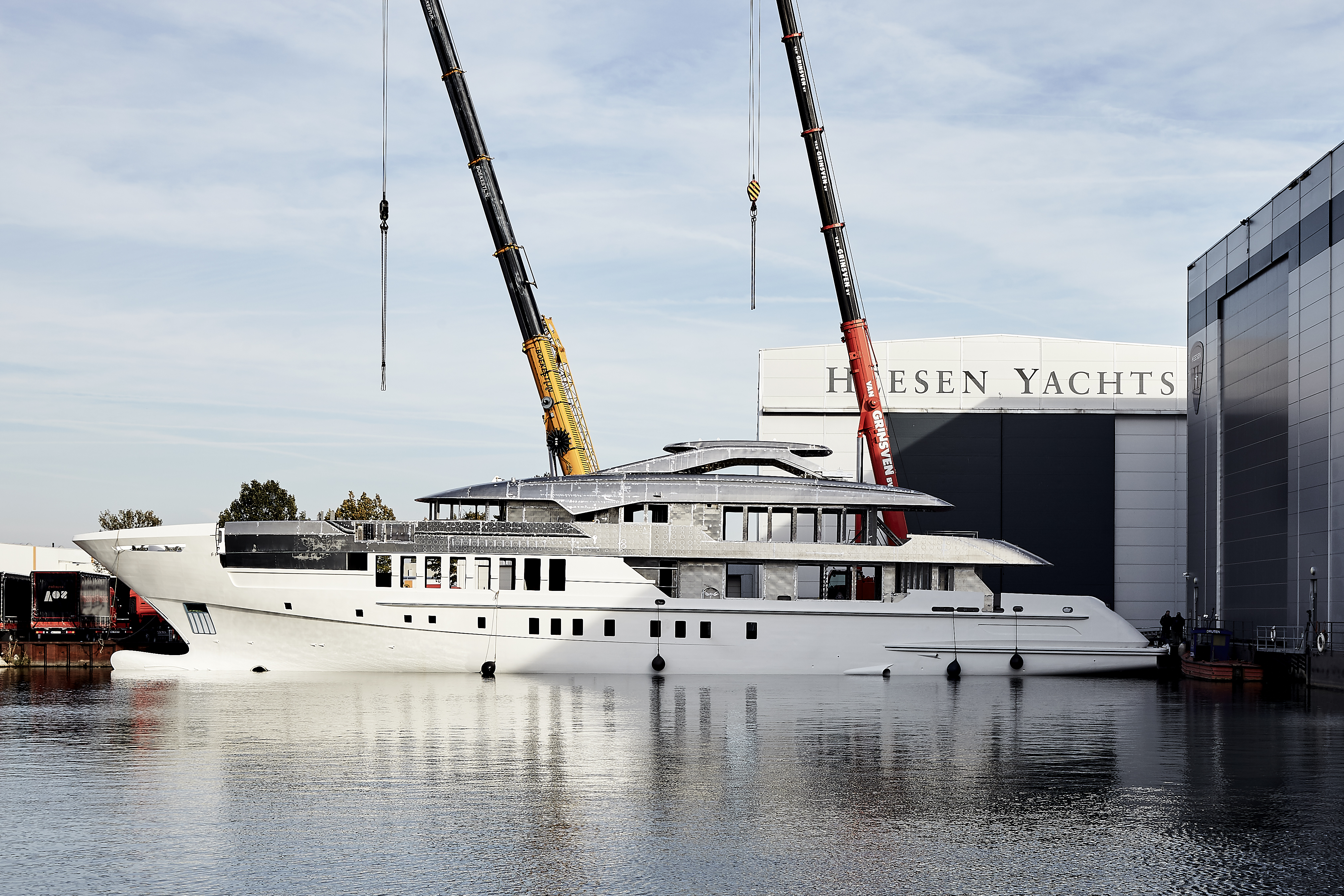 Still, she features some innovations from her predecessors: a full-beam sky lounge, a larger master stateroom now measuring 73 square meters, and larger lower deck suites as the VIP has been moved to the bridge deck. Her contemporary Bannenberg & Rowell interior, which features signature woods and natural stones, draws on a subtle but warm colour palette which maximises the sense of airiness delivered by the generous interior spaces and the natural light flooding in from the floor-to-ceiling windows
The vessel is due for delivery in May 2020, after extensive sea trials in the North Sea. Furthermore, a sister ship to the fleet is currently is in build at Heesen, available for delivery in autumn 2020.