Wally has announ
ced the forthcoming launch of a 48-foot (approx. 14.6-metre) high-performance open tender at Miami Yacht Show in February 2020. A modified sistership of
48 Wallytender
model, the 48 Wallytender X has already demonstrated high speeds of 55 knots during preliminary sea trials.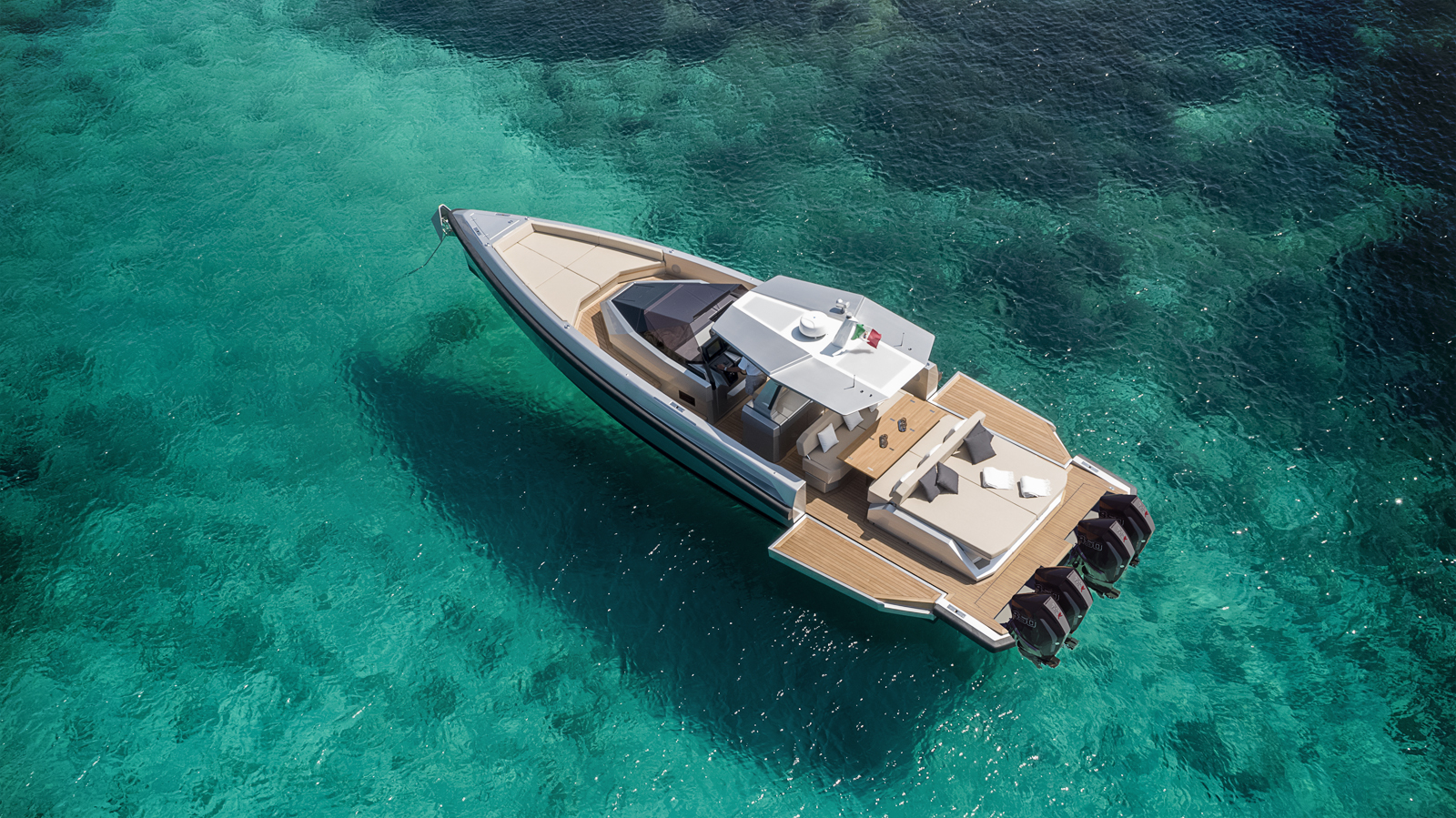 Stefano de Vivo, Managing Director of Wally, comments:
As a hotspot for the outboard yachting lifestyle, Florida is the perfect place to unveil this exciting new model. With four 450hp outboard racing engines primed to unleash astounding speeds, the 48 Wallytender X will undoubtedly turn heads and be the perfect match for anyone who loves high-performance boats.
In comparison to 48 Wallytender that
made her international debut this autumn
, Wally with Ferretti Group have reviewed a number of propulsion options for its new outboard model. They selected Mercury's 450hp Verado R engines, with good power-to-weight ratio.
The combination with a light carbon fibre construction designed in-house at Wally and Ferretti, allows for high top speeds and very low consumptions under extended range. Preliminary sea trials have indicated maximum speeds over 55 knots and a cruising speed of 40 knots with a range of 320 nautical miles.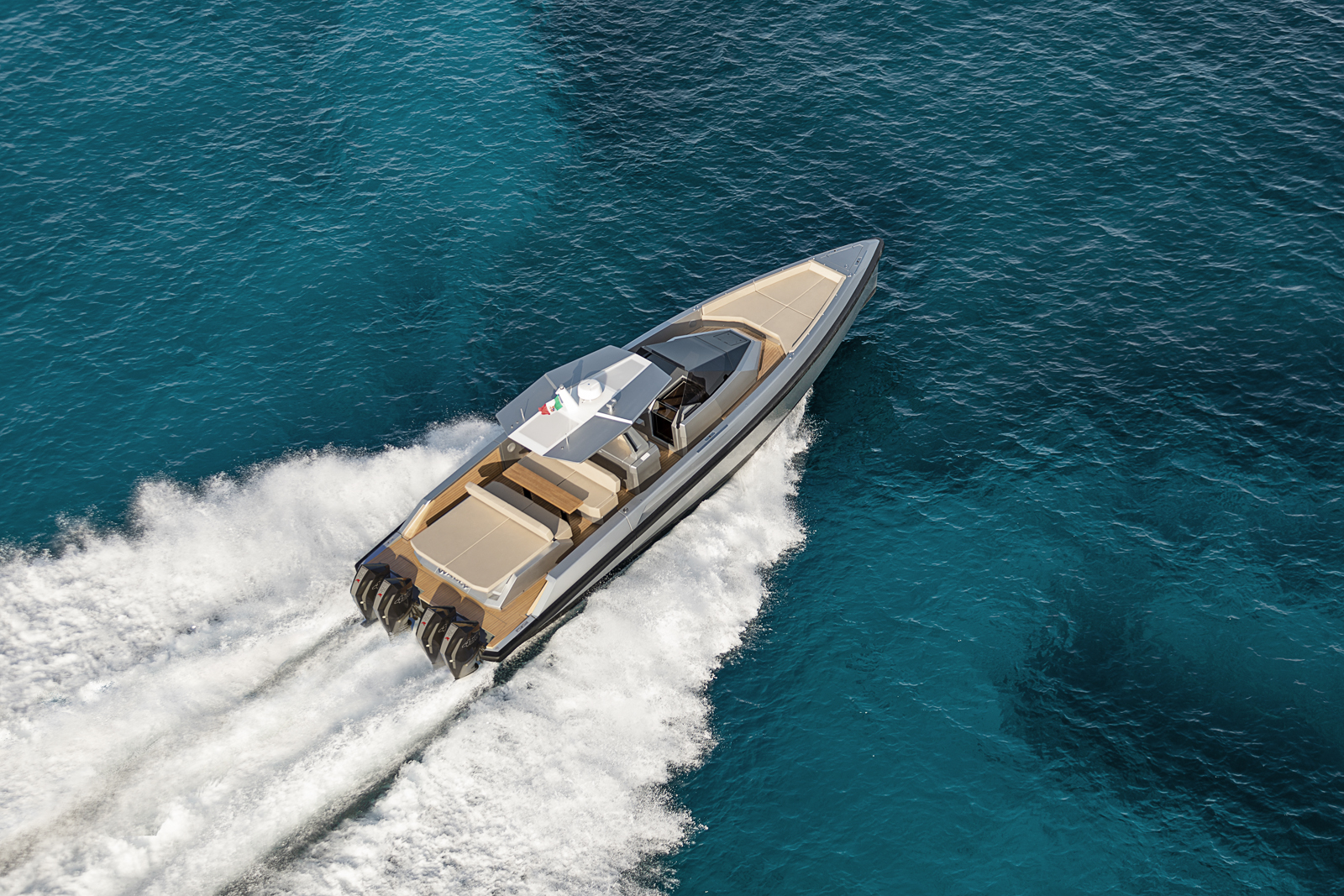 The builder hopes, that high performance would 'ideally complement the fast-paced boating way of life favoured by many Florida-based selective owners'. Alongside the performance advantages of outboard engines, the 48 Wallytender X features reduced noise and vibration.
In addition, with tilting outboards, the effective draft of the 48 Wallytender X can be reduced to 70cm at full load when the engines are lifted.
The vessel comes with a spacious suite on the lower deck featuring carbon fibre decking with teak furniture and panels, conceived for cruising in comfort. The deck layout also comprises generous seating, sunbeds and alfresco dining catered to by the well-equipped galley unit and side-opening bulwarks.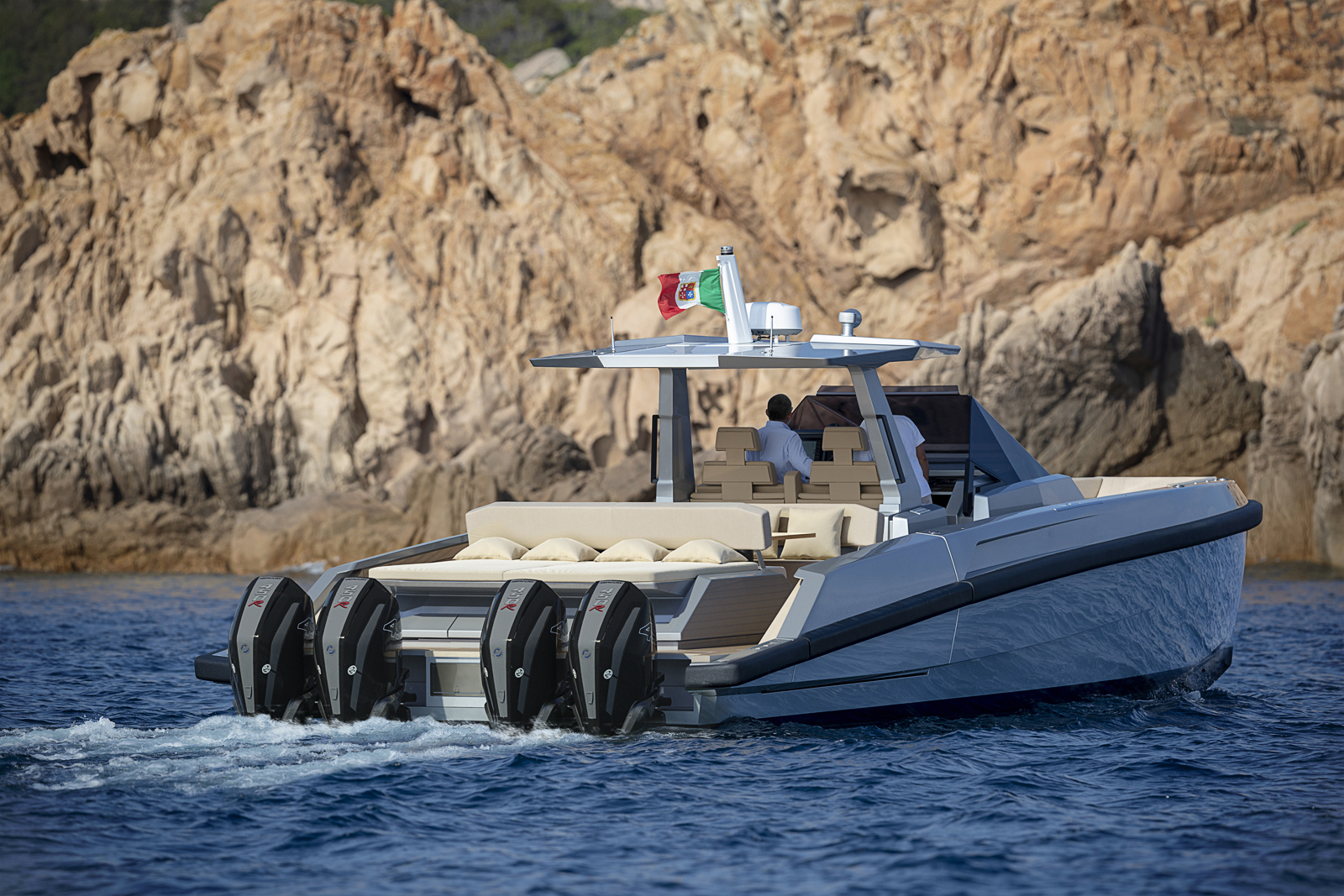 With the engines repositioned outside the hull, space is freed up for storage, allowing the 48 Wallytender X feature user-friendly joystick controls for easy docking.
Another important feature of 48 Wallytender X is retractable hydraulic boarding passerelle/swim ladder. With the four engines split to the flanks of the boat enabling the ladder installation, it can provide direct and easy access to the water or the shore.
Luca Bassani, Wally founder, expressed:
We are very proud of what we have achieved in this new outboard version of the 48 Wallytender. We have been able to maintain its strong aesthetic identity and the many practical features found on the inboard model, perfectly packaged to serve the needs of clients who prefer the outboard experience in their boating lifestyle, including top speeds and high levels of performance.