Domus is a perfect example of a unique design combination of solar power, hydro regeneration and hydrogen fuel cells that give the concept unlimited range with zero emissions.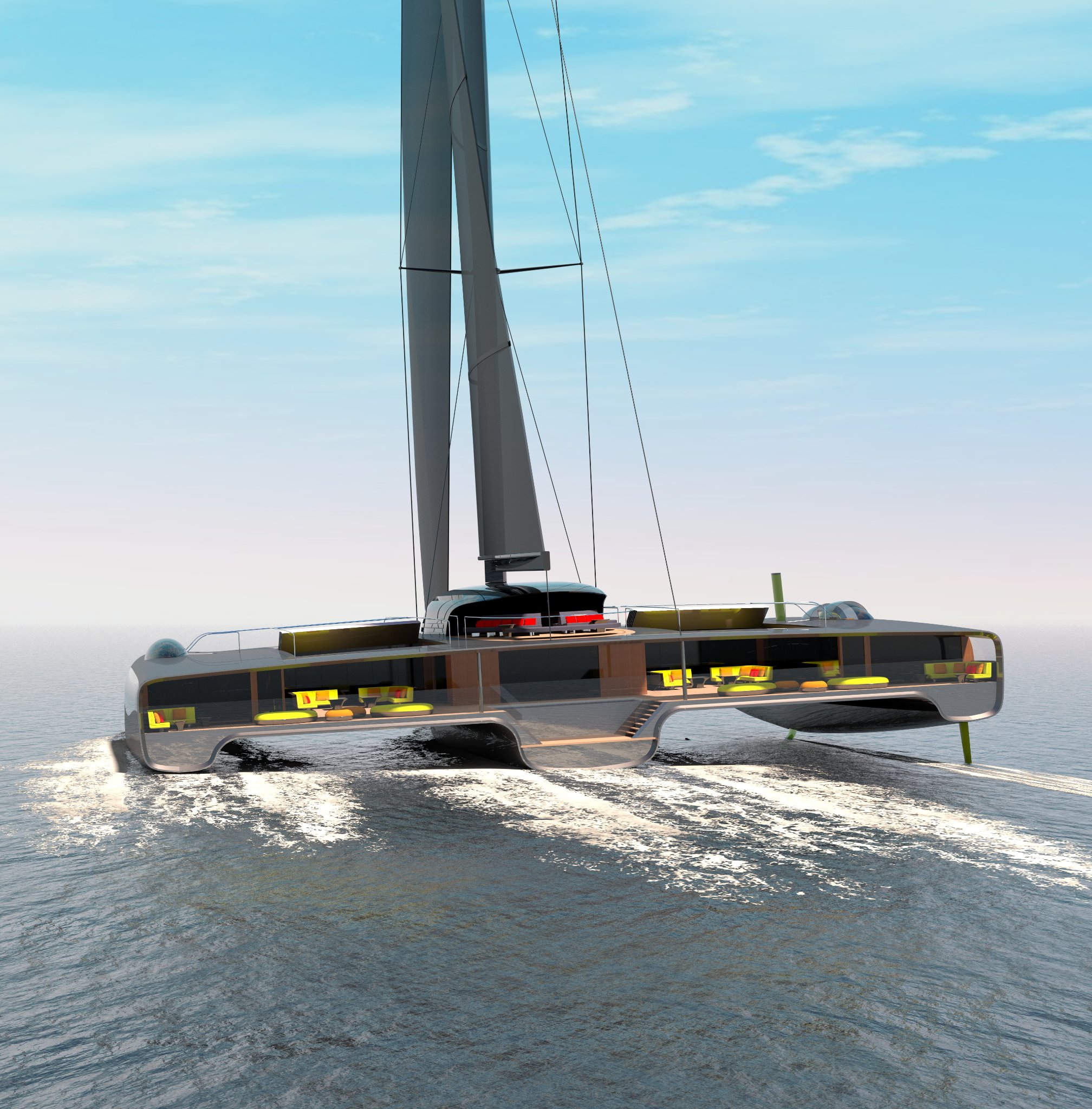 The trimaran spreads across two decks. Her main guest areas are all on one deck. The main saloon has a bar. She can accommodate 12 guests between six staterooms, including two owner's suites with the private lounge and four VIP cabins.

Domus features a cinema room and a spa area with a swimming pool and a gym.
About creators
Rob Doyle is one of the new generation of yacht designers tackling the modern challenges of the large yacht business. With a strong 20-year career evolution in the large yacht sector, his experience is unique in the hands-on field of design, styling, performance, naval architecture and, importantly, classification.
Van Geest Design strives to keep design pure and uncluttered – not only in the big picture but especially in the detail. The company integrates the interaction between the outside environment and the interior spaces of the yacht. As a result of its technical and production knowledge, Van Geest Design evolves its designs, always featuring something innovative and unique.
Credits: Rob Doyle Design Facebook