After the
Fury 63
, Rob Doyle Design and Van Geest Design presented the Fury 500, a 499GT true hybrid yacht. This 54m yacht has all the benefits of the larger Fury but in a more compact package. As well as the Fury 63, the Fury 500 will be the only sub 500GT yacht that has the owners full beam cabin on the main deck.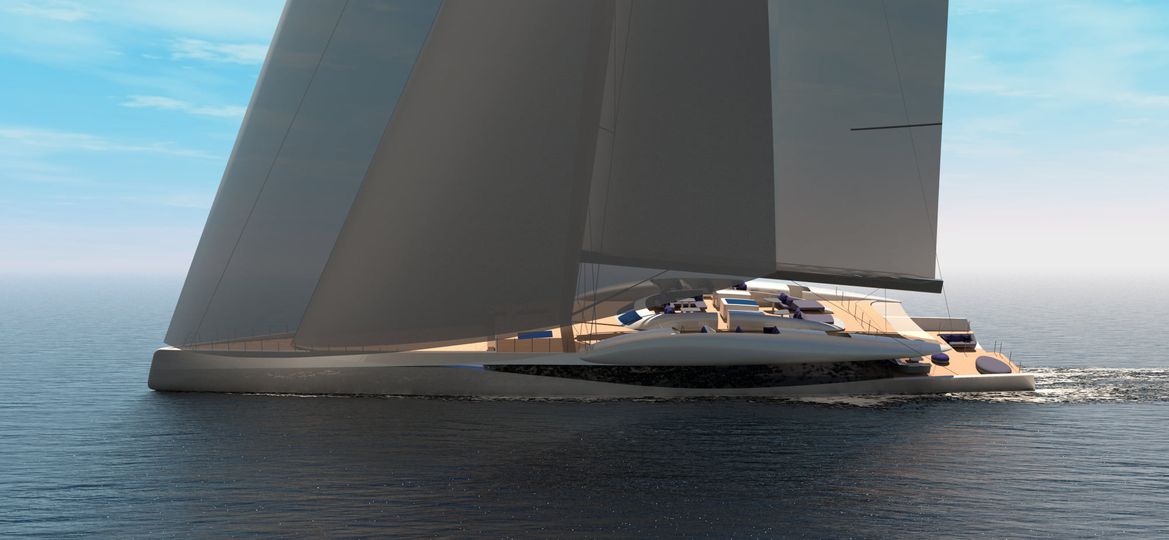 Creating a yacht with extremely high performance over a wide wind band has given the opportunity to explore energy recovery from the propulsion system, which influences the energy storage and generator system capacity and performance. The yacht will be as green as possible and the aim is the possibility to use hydrogen fuel cell technology in the future and allow the potential owners to have true autonomy.
About creators
Rob Doyle is one of the new generation of yacht designers tackling the modern challenges of the large yacht business. With a strong 20-year career evolution in the large yacht sector, his experience is unique in the hands-on field of design, styling, performance, naval architecture and, importantly, classification.
Van Geest Design strives to keep design pure and uncluttered – not only in the big picture but especially in the detail. The company integrates the interaction between the outside environment and the interior spaces of the yacht. As a result of its technical and production knowledge, Van Geest Design evolves its designs, always featuring something innovative and unique.
Credits: Rob Doyle Design Facebook