Dutch Damen Yachting launched the first private luxurious 77m ice breaker La Datcha in Vlissingen today. She is owned by extravagant Russian banking billionaire and adventurer, Oleg Tinkov, whose net worth is estimated at $2.4 billion by Forbes.
Due to enhanced fuel tanks and top of the state garbage management systems, La Datcha can stay on sea for 40 days without returning to a port, making her the ultimate expedition and adventure yacht. Furthermore, guests and the owner will never get bored due to the extensive collection of toys and tenders, snowmobiles, two helicopters, and a personal submarine.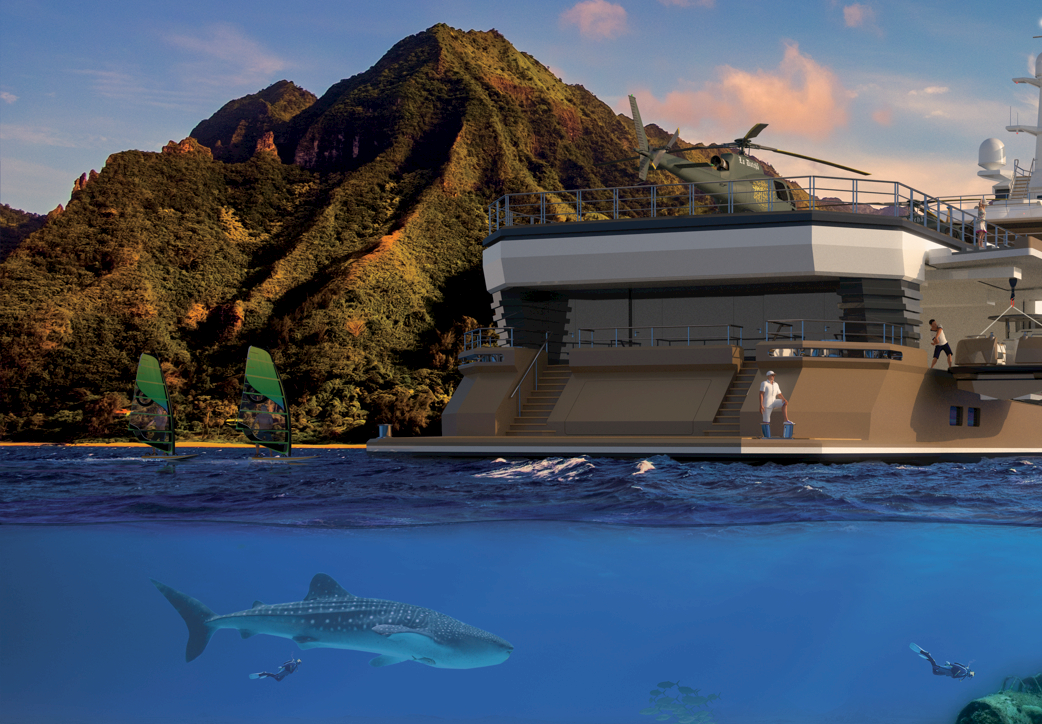 The vessel features an ice-classed hull and is polar code compliant, designed to cruise the world's wildest natural regions with no sacrifice to the levels of luxury onboard. Offering adventure without limits, La Datcha Expedition Yacht 77 also features 2 hot water Jacuzzis — 1 indoor and 1 outdoor, a sauna & steam bath, massage room, and a fully equipped gym.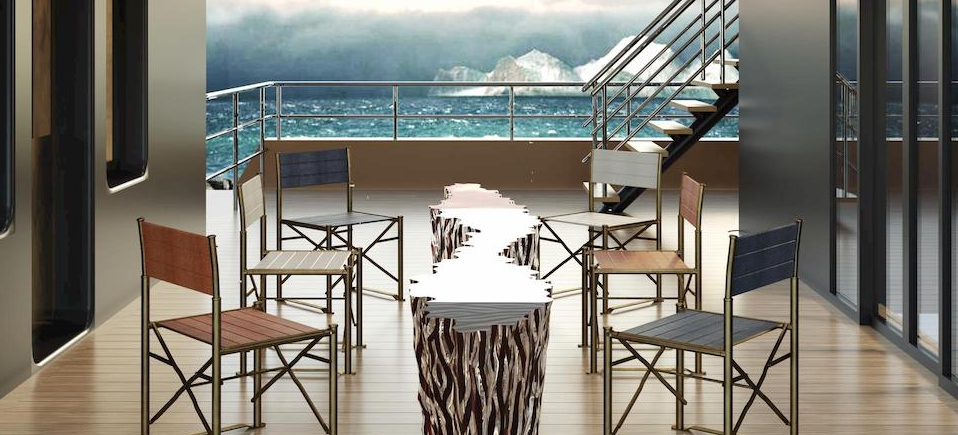 The yacht offers accommodation for 12 guests in 6 staterooms, including 2 master cabins and 2 VIP suites. Each suite comes with a bathroom (a toilet and a shower or a tub) and a walk-in wardrobe. Guests can safely enjoy the most spectacular Arctic and Antarctic landscapes with 25 crew members on board to assist guests in any way they can.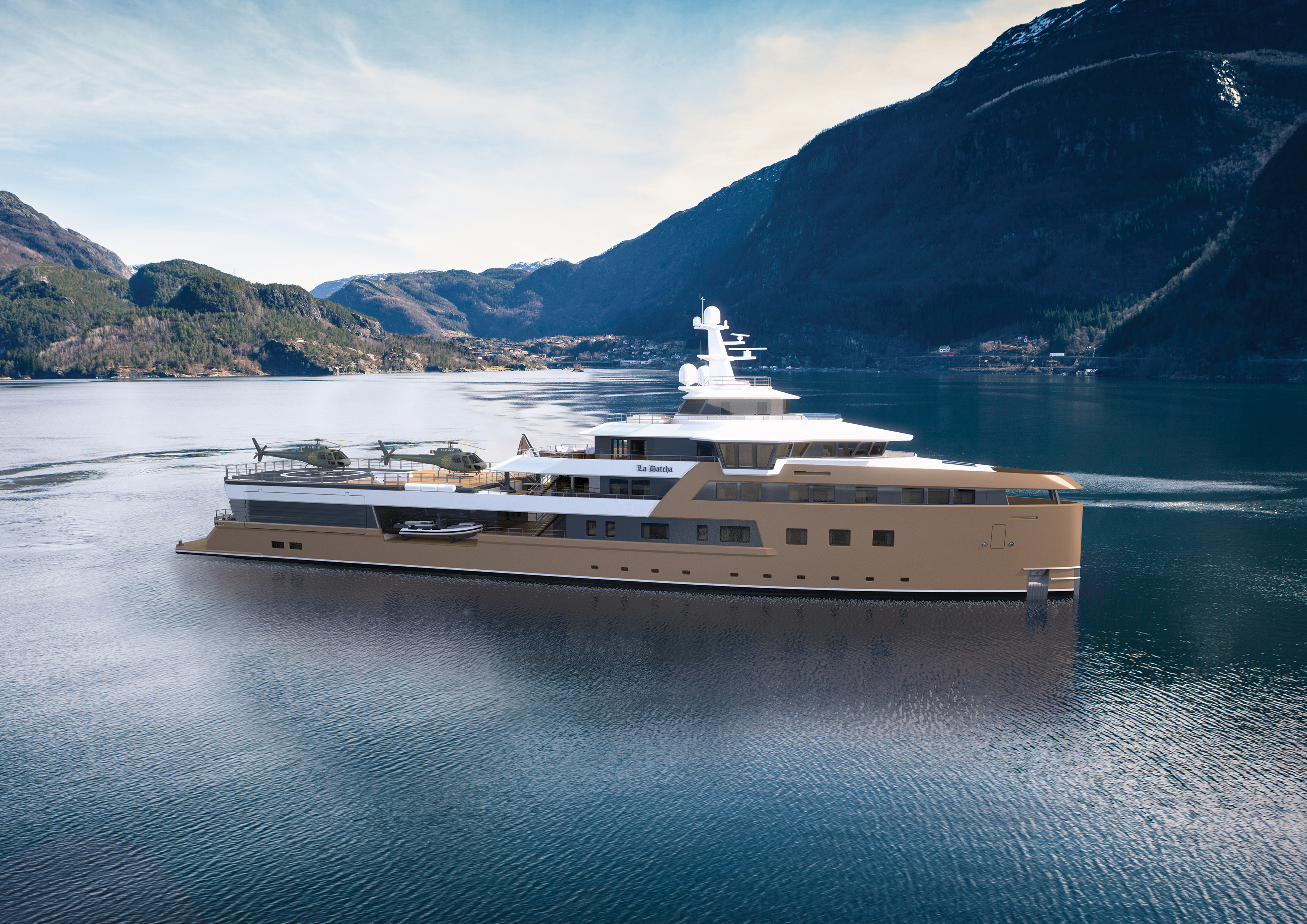 As a part of Tinkov's recreational luxury project La Datcha, consisting of several holiday hikes in remote high-end destinations, the explorer is being built. She will be available for weekly charter but for the moment the owner is planning to spend up to 20 weeks a year on the yacht himself.
Oleg Tinkov said just before the launch:
The Earth is so big and our life is so short, so we have to explore as much as we can. And the SeaXplorer project is just perfect. I fell in love with the shape, the design. Don't forget that this is the one yacht with two helicopters, so you can really go further into the mainland. You can see the bears. You can see the animals. You can heli-ski. Any kind of activities, fishing and so on. With two helicopters you have absolute freedom to explore any remote territory as deep as you want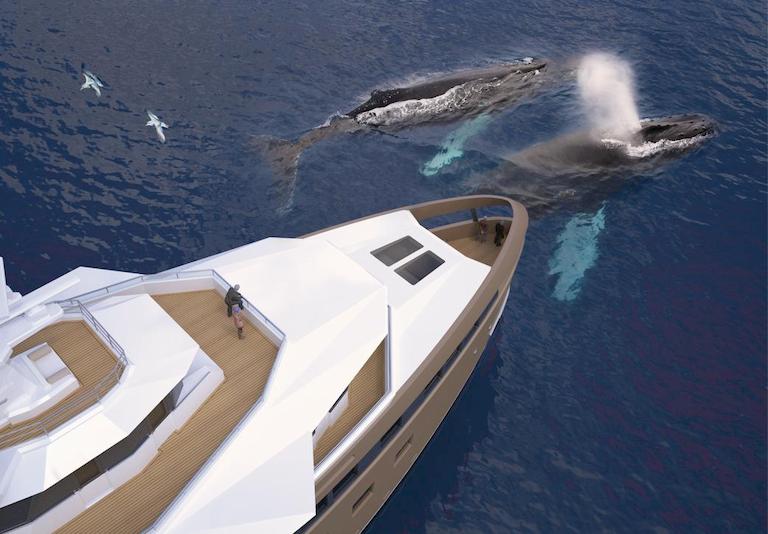 Rose Damen, Amels and Damen Managing Director was also at the launch:
The owner has a lot of energy and ideas that went into the design of La Datcha. This yacht is the largest and most capable SeaXplorer so far, custom-built to the owner's requirements. There is no other yacht like it in the world. We're very proud to be building her and can't wait to see La Datcha exploring the world