The innovative 77-metre luxury expedition yacht was ordered by a Russian billionaire banker, Oleg Tinkov, whose net worth is estimated at $2.3 billion by Forbes. The first private luxurious ice breaker, capable of exploring the furthest destinations is set to become a part of his
La Datcha luxury collection
.
La Datcha
bases upon the leading SeaXplorer expedition yacht design customised to the owner's special requirements, including his passion for heliskiing. She comes with a helideck and hangar for two aircrafts, fully certified for helicopters up to 4,000 kg.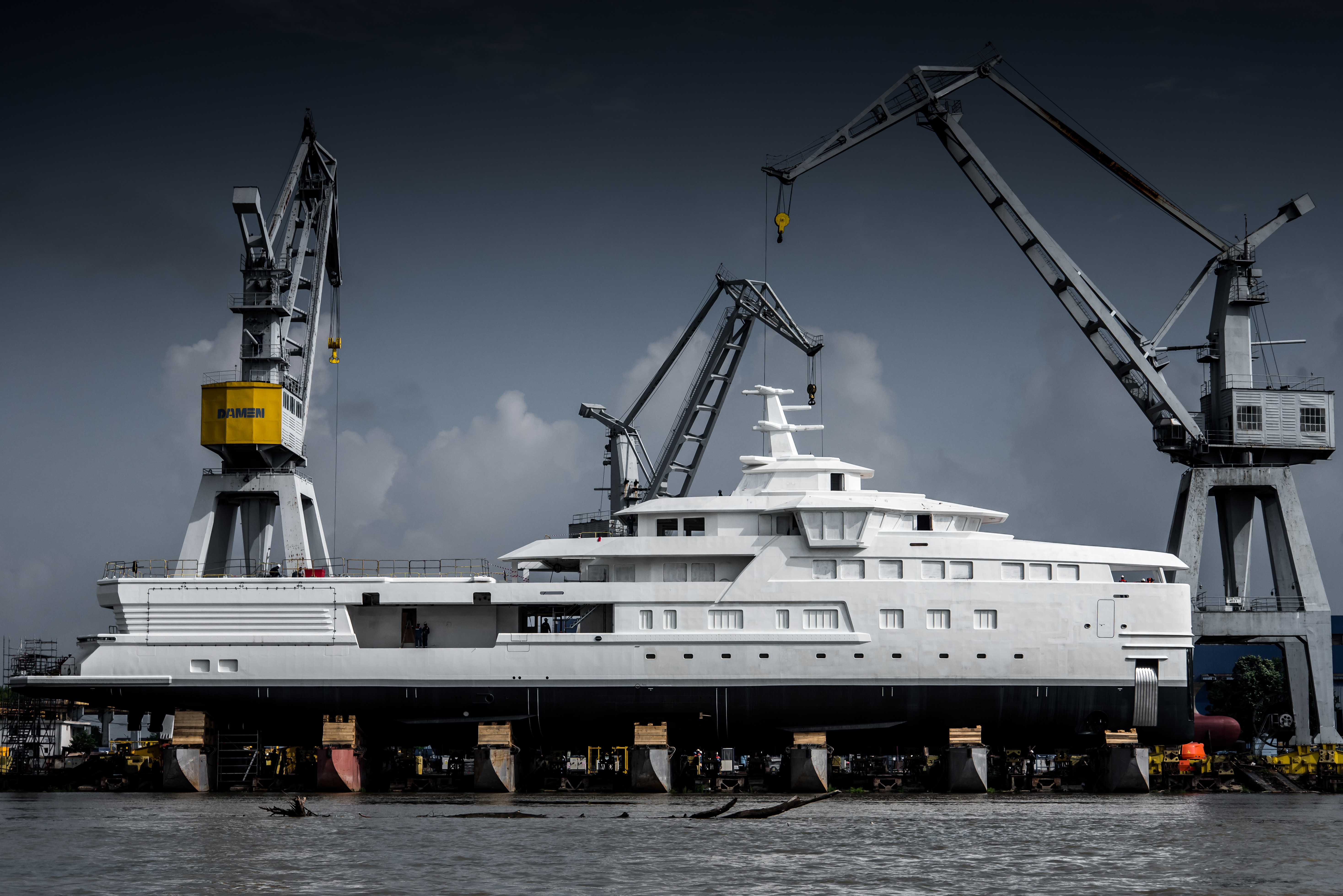 Photo: Tom Van Oossanen via Damen

Right before the launch, Oleg Tinkov, said:
The Earth is so big and our life is so short, so we have to explore as much as we can. And the SeaXplorer project is just perfect. I fell in love with the shape, the design. Don't forget that this is the one yacht with two helicopters, so you can really go further into the mainland. You can see the bears. You can see the animals. You can heliski. Any kind of activities, fishing and so on. With two helicopters you have absolute freedom to explore any remote territory as deep as you want.
The yacht is trademarked with extra provision facility, enabling up to 40 days of global autonomy without port call. She is also equipped with a superb set of toys, tenders, snowmobiles and a submarine.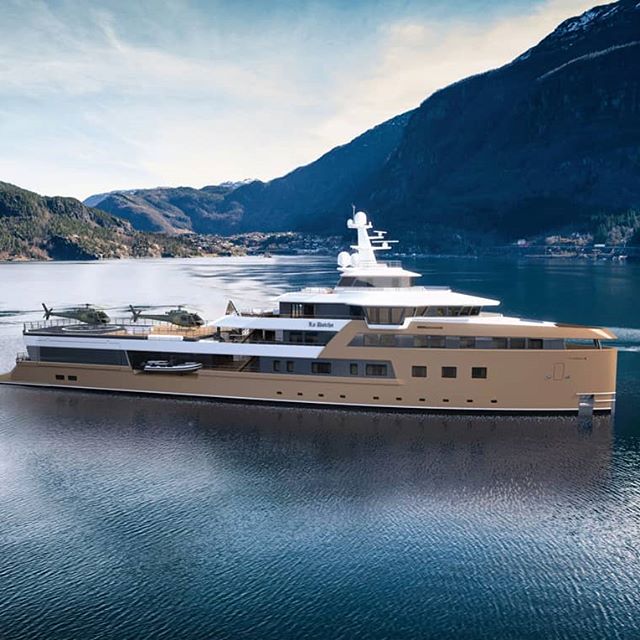 The owner continued:
I'll be really excited to have this boat the first time in Kuril Islands and then Kamchatka in 2021. That's a real excitement because I've explored Kamchatka quite well with the helicopter but it would be quite nice to explore it from the shore, more remote territories and see the far east of Russia and then continue on to Alaska. From there, we can go on and do so many things.
La Datcha SeaXplorer 77
offers accommodation to up to 12 guests across six cabin, along with a crew of 25 within interior volume of 2,560 GT. The layout will comprise two master suites and two VIPs. The yacht features exteriors by Azure Yacht Design, along with interiors by the owner's choice of designer, Vasiliy Shprits studio, that has also designed many of the owner's residential properties.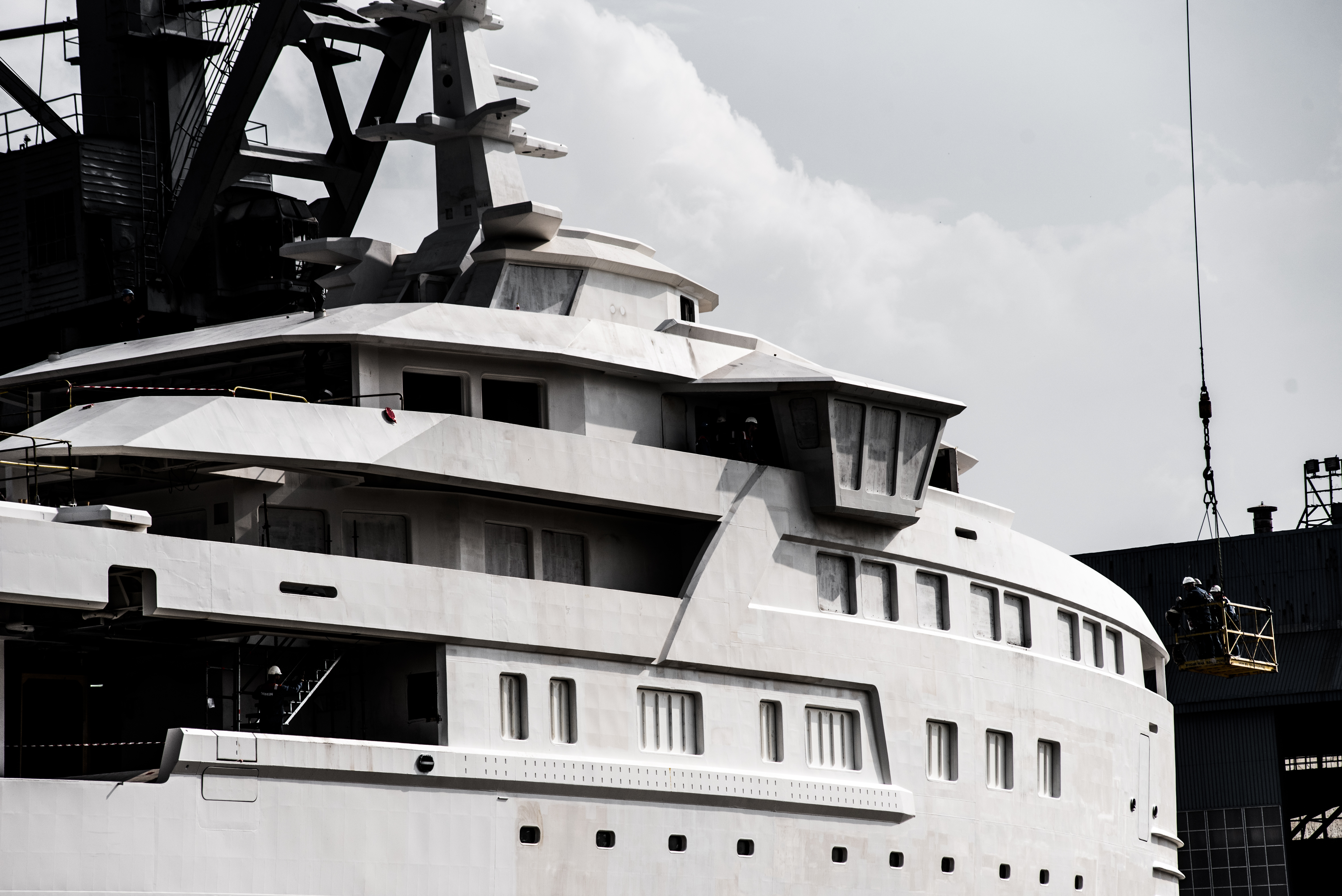 Photo: Tom Van Oossanen via Damen

The yacht's delivery is scheduled to September 2020, right ahead of the Monaco Yacht Show. This summer, the hull will be transported to the SeaXplorer outfitting yard in the Netherlands for completion.
Once delivered, Mr. Tinkov intends to make La Dacha available for charter in a range of polar and tropical destinations during an extensive two-year global tour. According to
Tinkov's interview with Forbes
, charter price will be starting from € 690,000,000 per week.