Arcadia Yachts
unveiled its new project – the A96. A96 has been designed not only to be the ultimate representation of wellbeing on the water in the 90 to 100-foot segment, but also to offer three pluses in terms of volume, top speed (up to 24 knots with the optional motorization) and usable surface area totalling more than 400 sq. m.
Over 29 meters long and almost 8 meters in the beam, the yacht offers daytime living spaces that can be adapted to satisfy every need and a night area with five cabins. The propulsion system with four Volvo Penta IPS 1.200 units delivers maneuverability, long range, low emissions and acoustic comfort.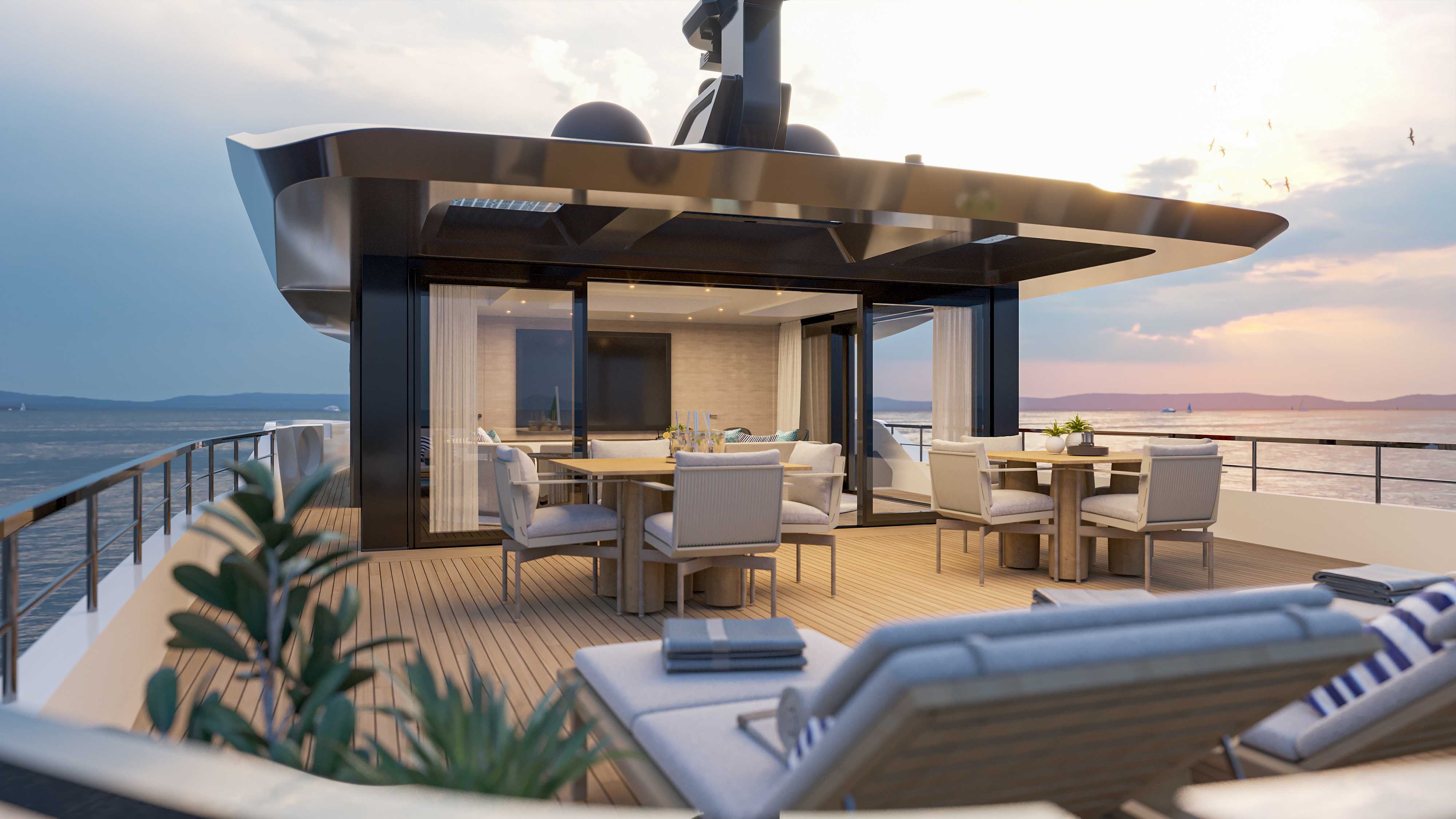 Upper Lounge

The shallow draught and the limited size of the engines, which allowed the engine room in compliance with the increasingly stringent emission regulations standards, make A96 a yacht that can cruise in any waters.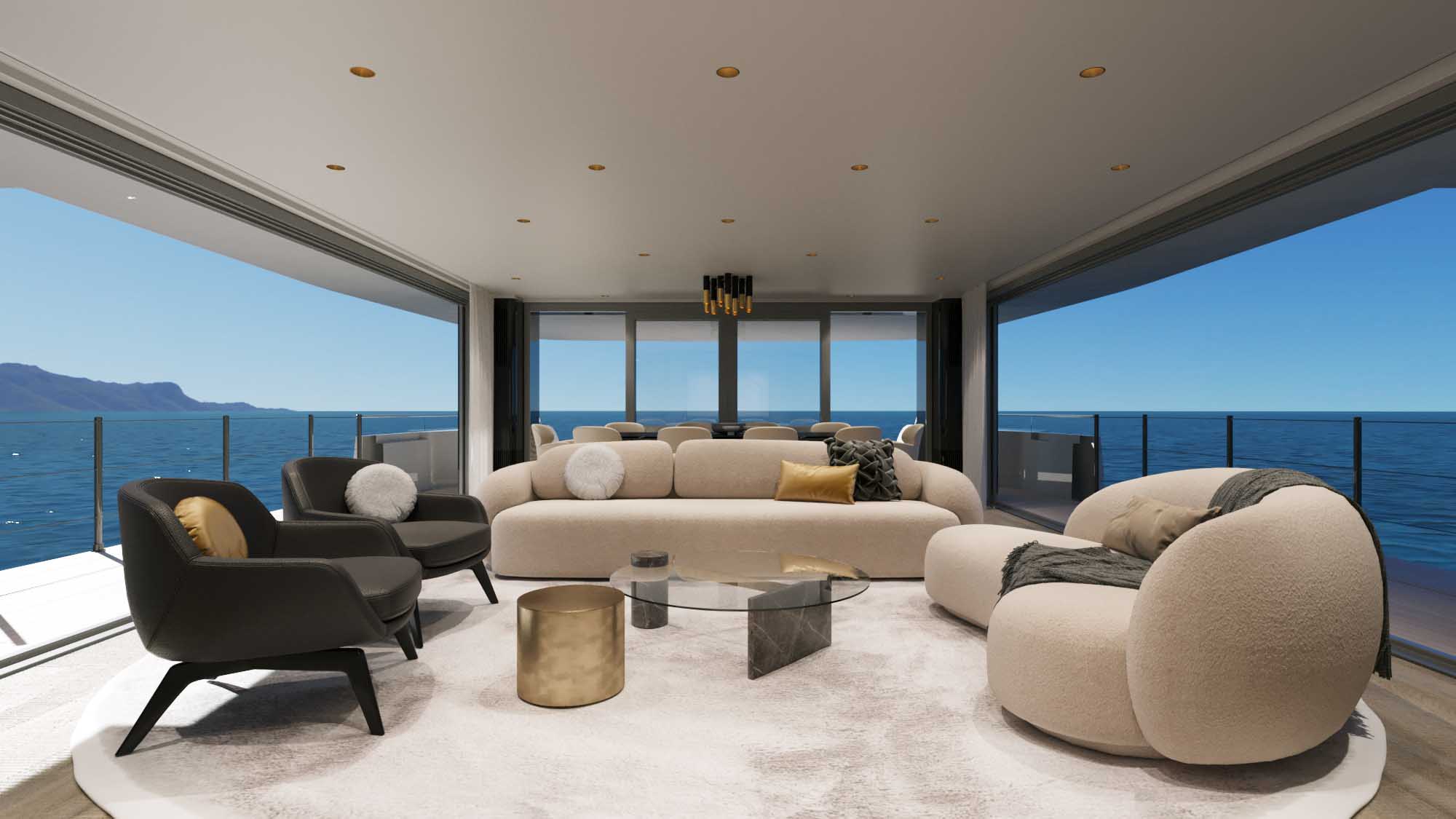 Main saloon
The settings establish an ongoing dialogue between interior and exterior, with huge transparent sliding doors and windows that can be opened to let nature in, quite literally as a beloved guest.
Master cabin
The spaces are flooded with natural light and immersed in the sounds and scents of the sea, becoming at one with the surroundings.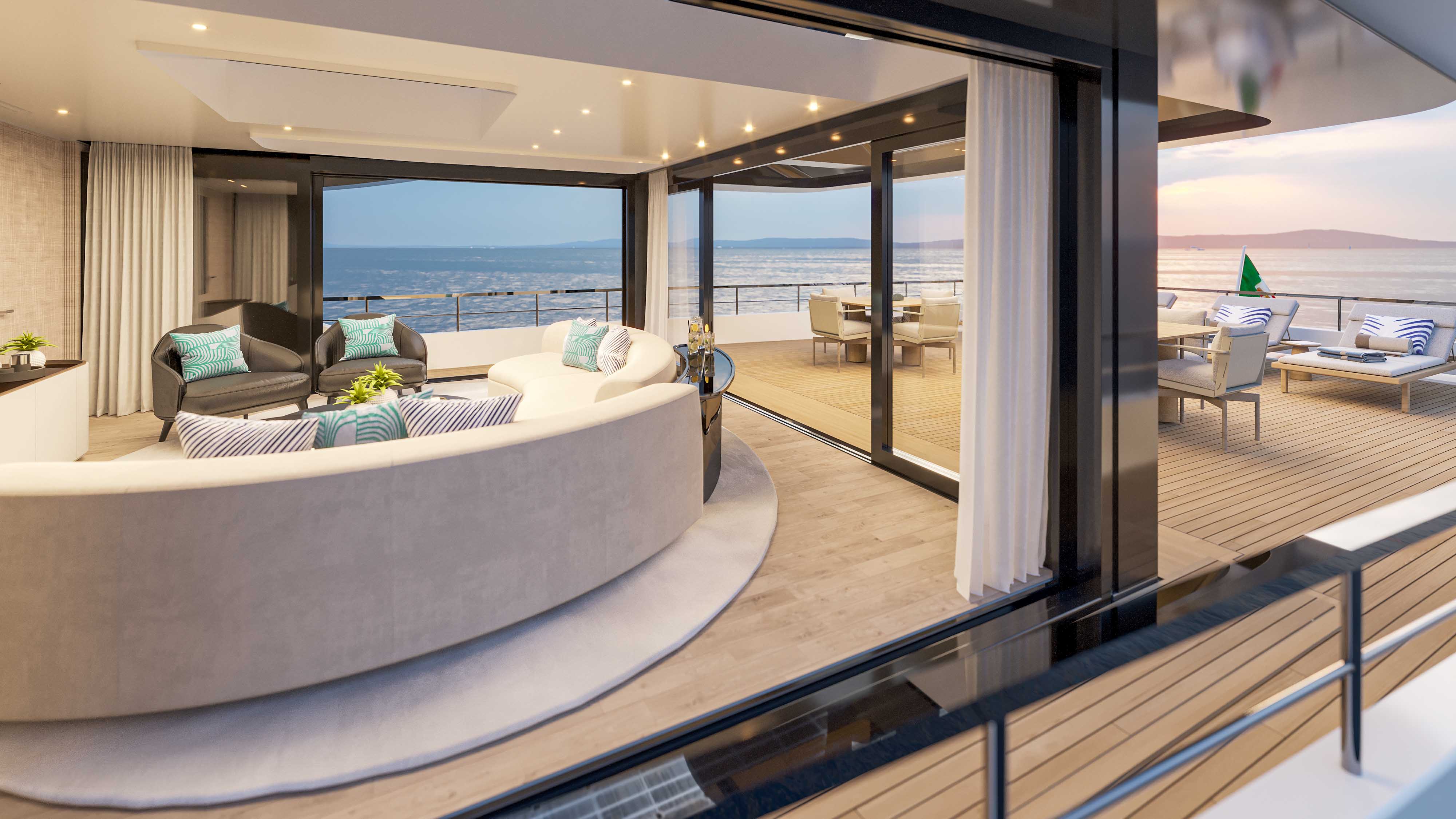 Upper Lounge

The interior is made by Igor Lobanov, who was asked by the yard to decorate the settings with natural and where possible eco-friendly materials, opting for a design with soft lines and furnishings that are pleasing to the touch.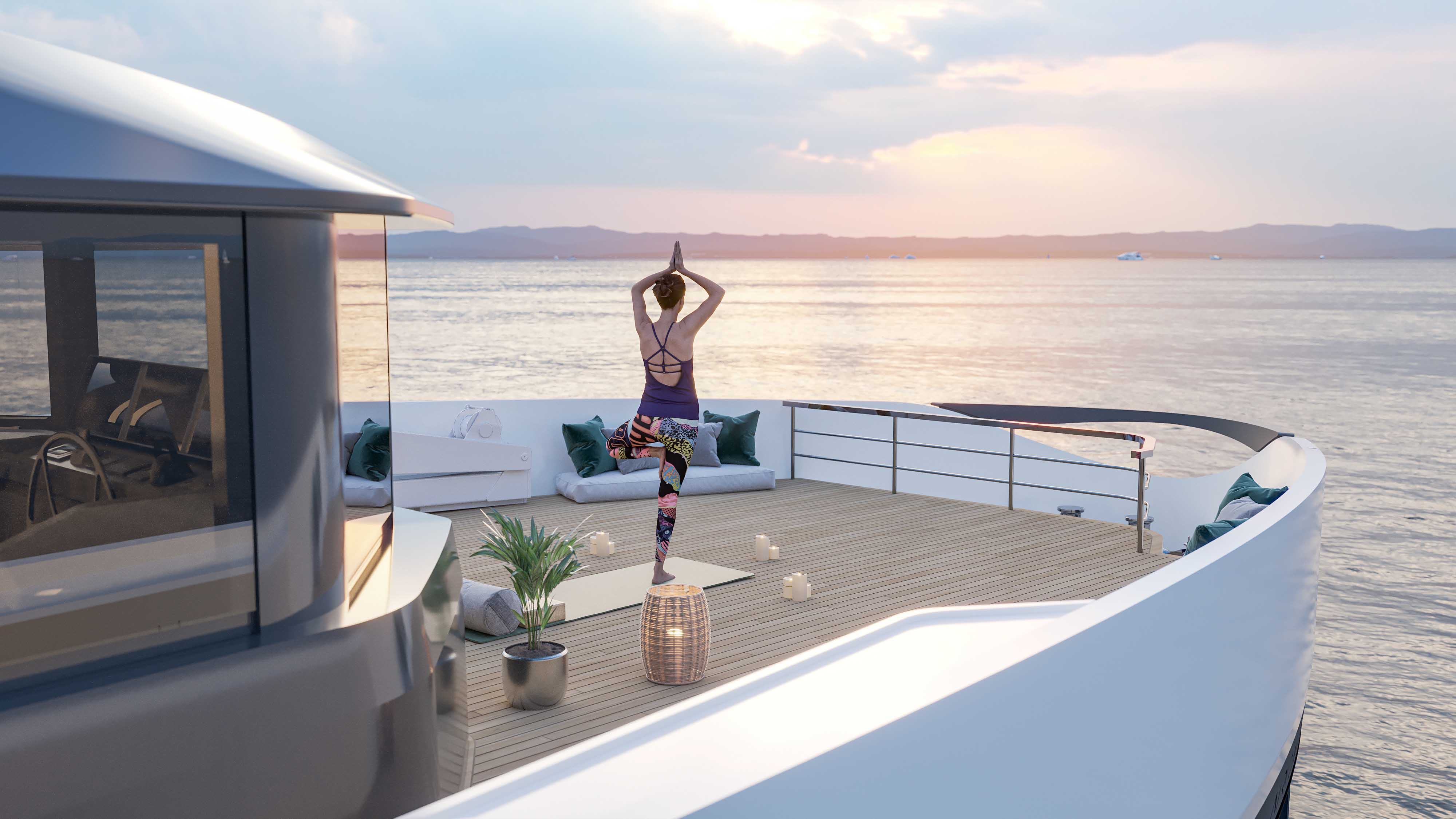 Upper Bow

The optional silent mode system rated over 100kWh, powered in part by the solar panels, provides up to 8–9 hours in silent mode on board at night, while the cabins offer guests the possibility of setting the temperature and taking advantage of a quiet-running air-conditioning solution that delivers a uniform temperature in each individual area, ensuring a good night's sleep.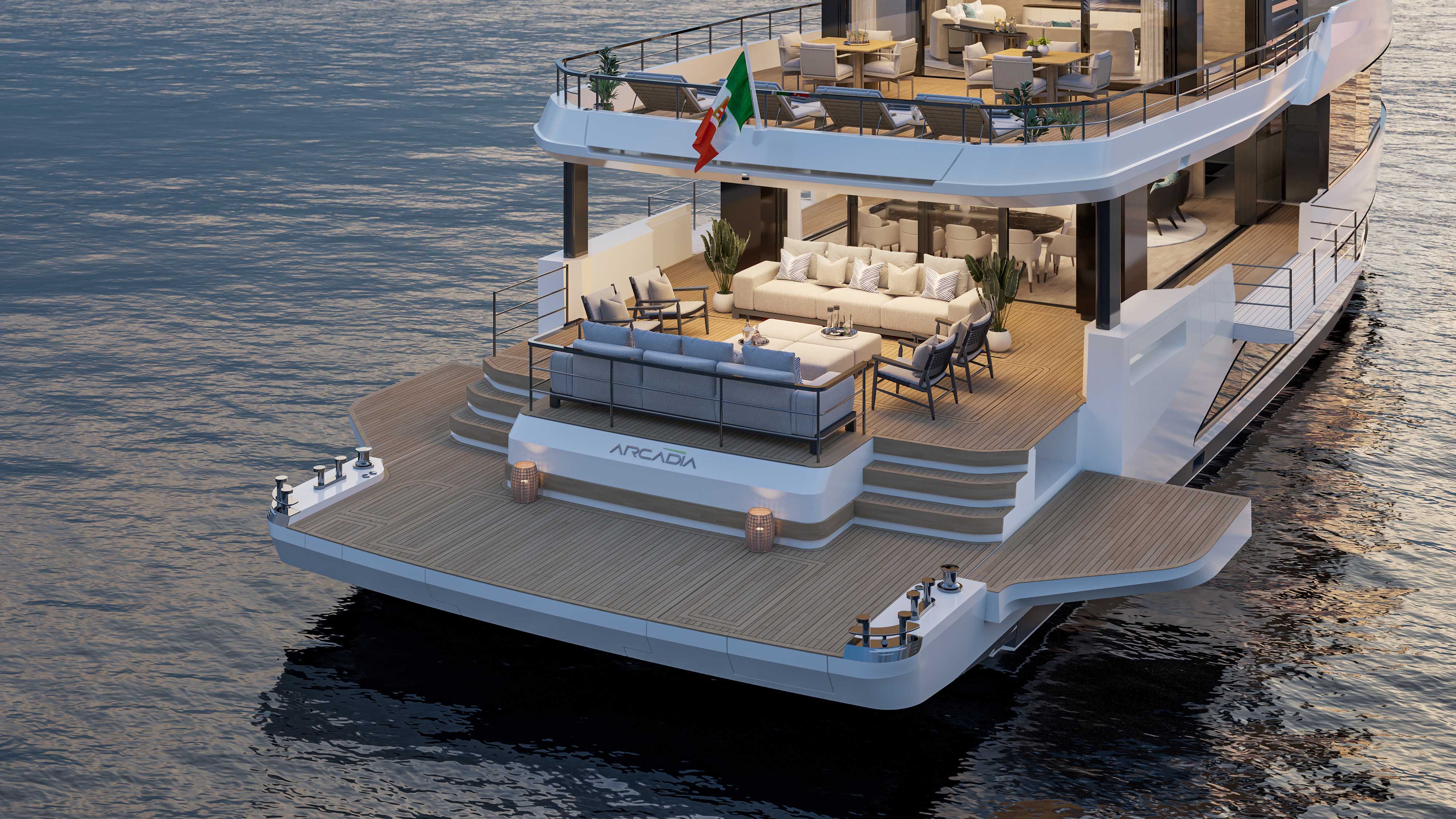 Stern View

Adding to cruising comfort are CMC Marine's latest generation of environmentally friendly Waveless Stab40 stabilizer fins.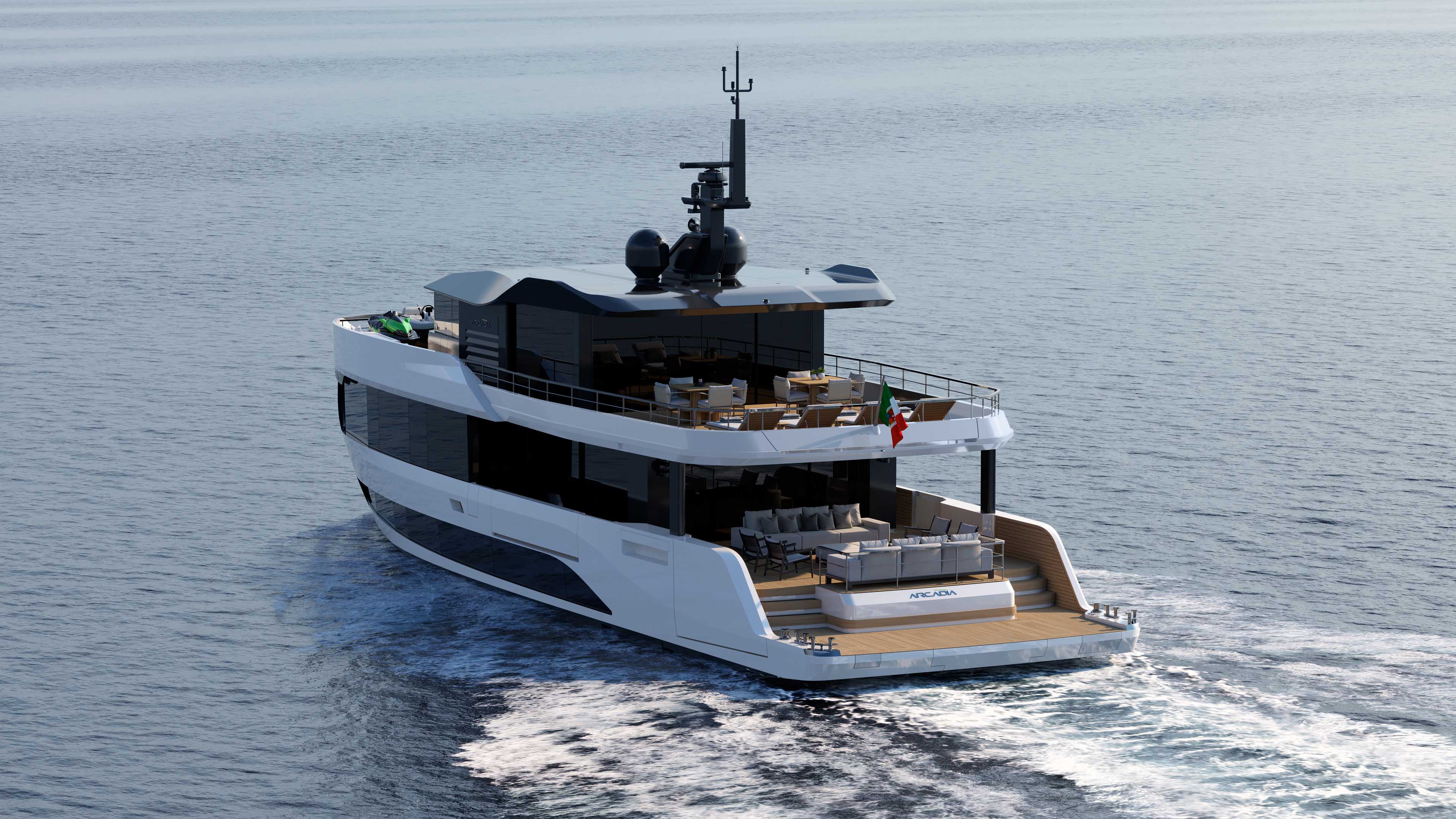 A96 will premiere at the 2023 Cannes Yachting Festival.
Arcadia Yachts is based in Naples, Italy. Since 2008, Arcadia Yachts has been building semi-custom luxury composite yachts and has succeeded in perfectly integrating artisanal craftsmanship, modern technologies, attention to detail and to the surrounding environment. The Arcadia Yachts fleet has included two ranges since September 2016. The shipyard's first and most characterizing range is the A range, which includes 4 models (
A85
, A85s,
A105
and
A115
). The Sherpa range has a new model, the 24m Sherpa XL, which was launched at the 2019 Cannes Yachting Festival. The new model, A96, will debut at 2023 Cannes Yachting Festival.
Credits: Arcadia Yachts