28.6m,
Ferretti Yachts
-built, Bellissima ran aground yesterday afternoon (approximately 14:00) near Pender Harbour, British Columbia, Canada. Water then poured from into the yacht from a hole in its hull. No one was injured as a result of the incident and no pollution was reported.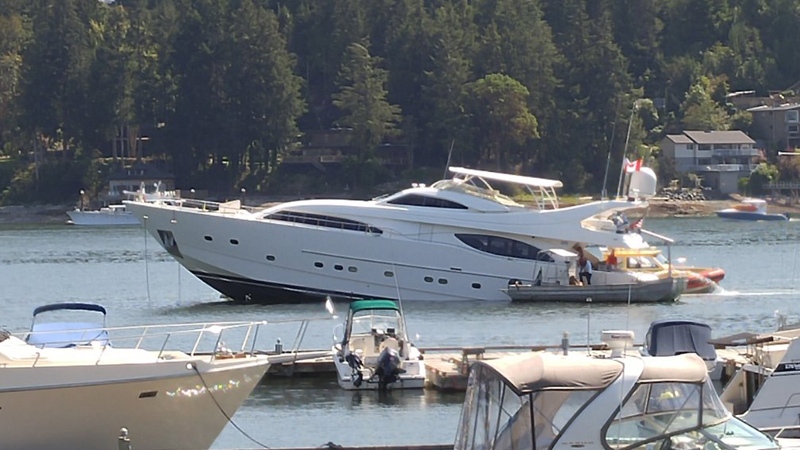 Local coastguard aided the yacht following a mayday call by Bellissima's captain at 14:29 with guests onboard. Crew, assisted by local authorities, then proceeded to use two pumps to drain the water out of the yacht. The yacht is now floating at its regular height.
According to witnesses, the yacht hit underwater rocks off Daniel Point, while coming out of the harbour and started heading back as it realized it had difficulties. The hole in the yacht's hull was eventually patched and the yacht was anchored near the harbour for further inspection.
Photo by CTV Vancouver.