37m Fusion was captured on camera taking in water near Ibiza earlier today. 8 guests were on board at the time of the incident.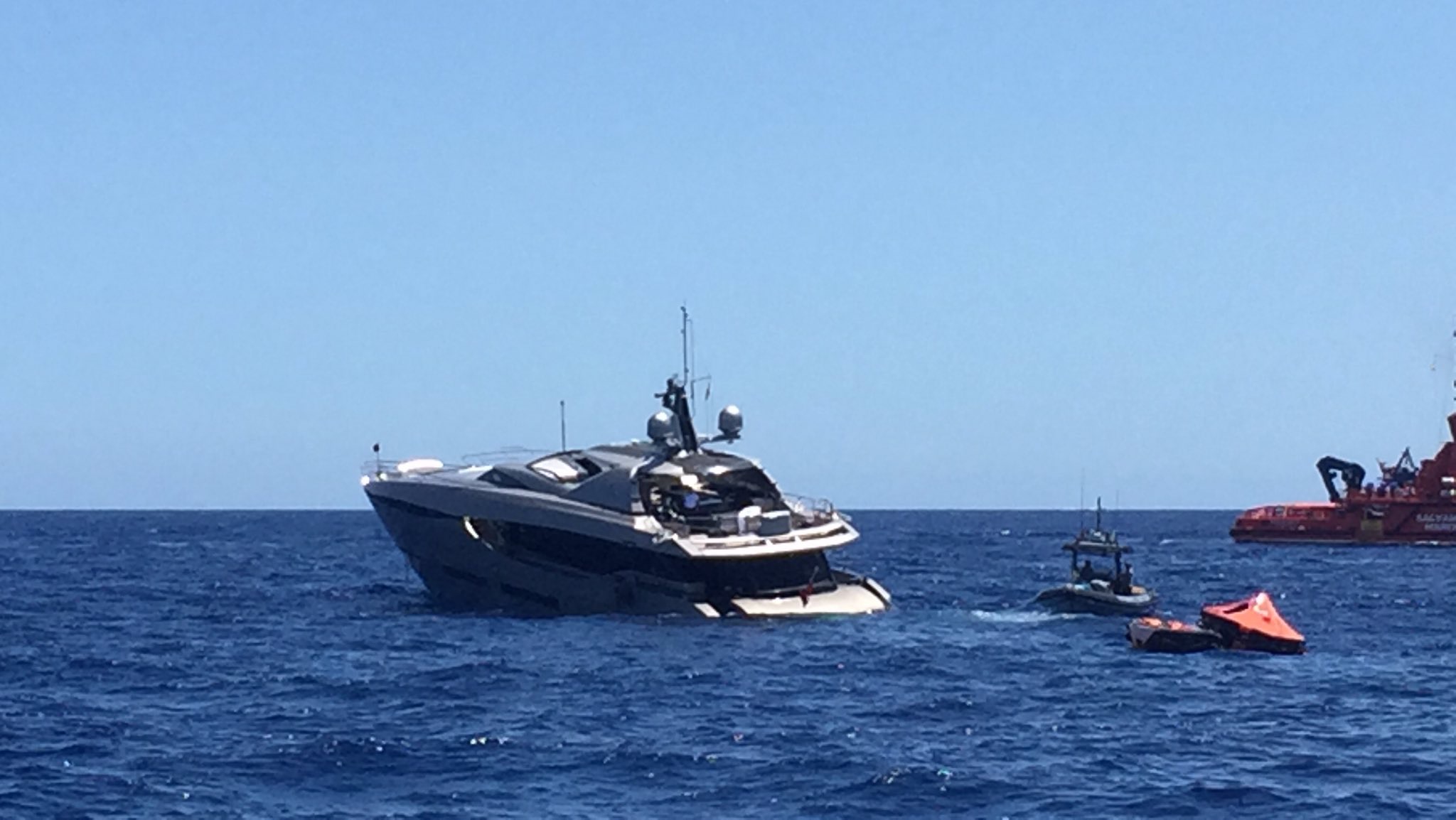 The yacht seems to have been taking in water from the stern. A source on board has however confirmed to Yacht Harbour that Fusion did not sink in the end. Spanish coastguard confirmed on Twitter that 2 of their vessels were involved in the salvage operation.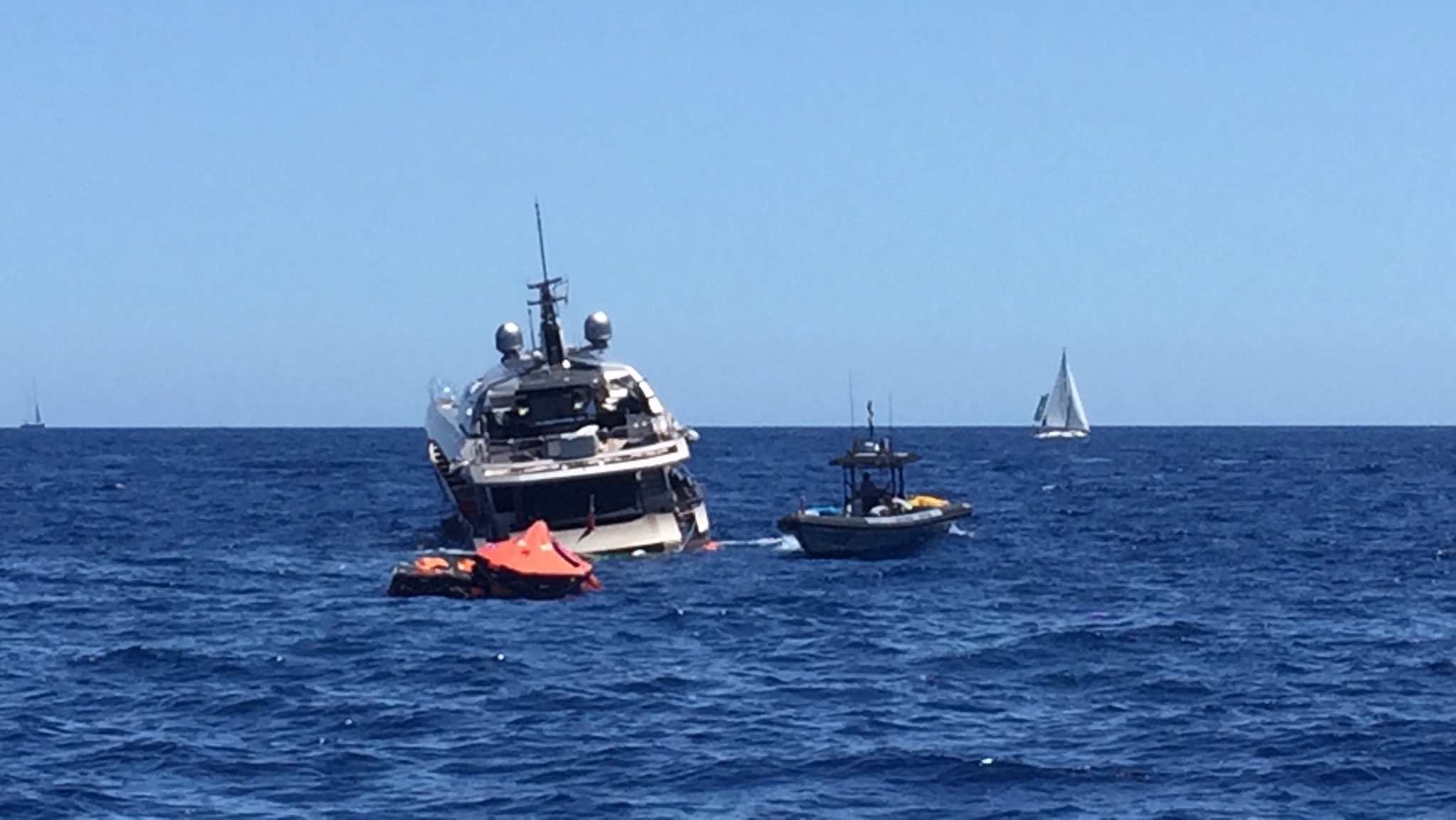 A liferaft seems to have been deployed by crew and its occupants were then taken to the marina by the coastguard. According to a local source, the situation is now under control however there were still people working on the yacht to keep it afloat in the bay Tuesday night.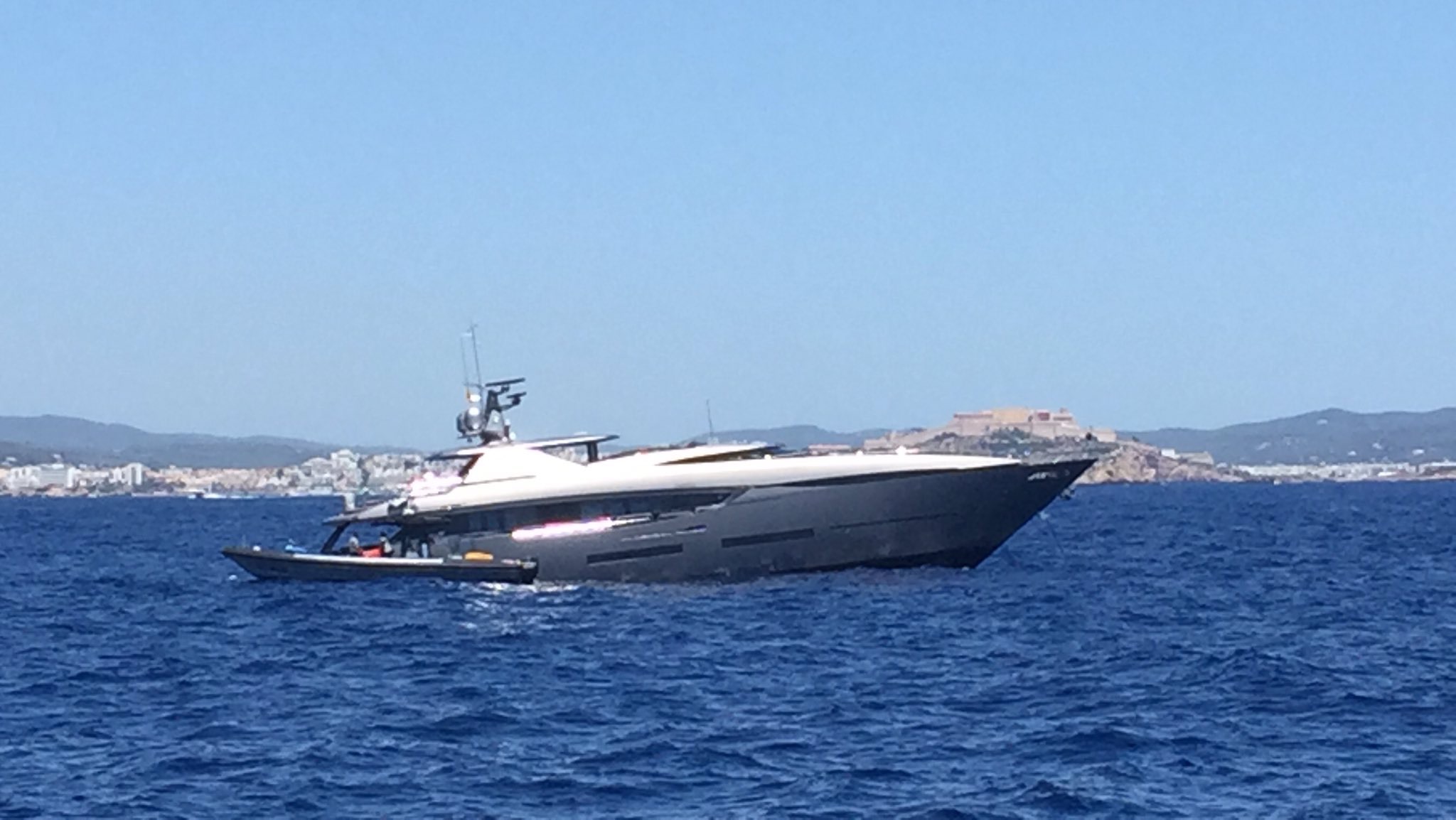 The hydraulic door located aft of the yacht, that doubles as a swimming platform when opened, seems to have been the source of the problem according to our source. Water reportedly flooded the garage through the open door and caused extensive damage to the yacht as water reached Fusion's main deck.
Superyachtnews
however found another source that claims the yacht started sinking due to moorings that got wrapped around the propellers and drag the yacht onto rocks although this remains unconfirmed.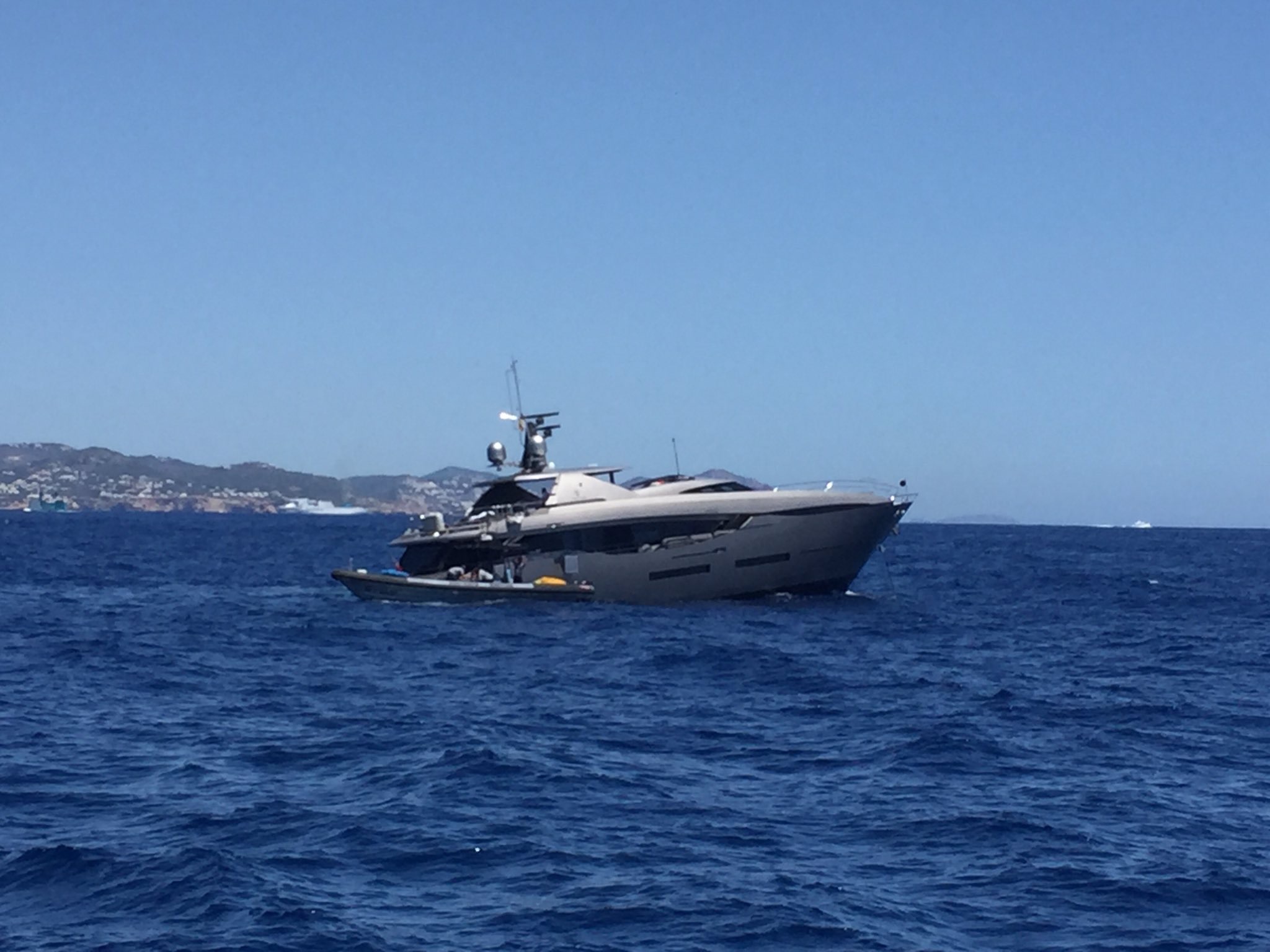 37m Fusion was built in 2012 by Peri Yachts with a GRP hull and superstructure. With a beam of 8 meters, Fusion had a gross tonnage of 280gt. Powered by twin MTU engines allowing the yacht to cruise at 21 knots, she was designed by Scaro Design and classified by RINA. Fusion is available for charter from 95,000€ per week.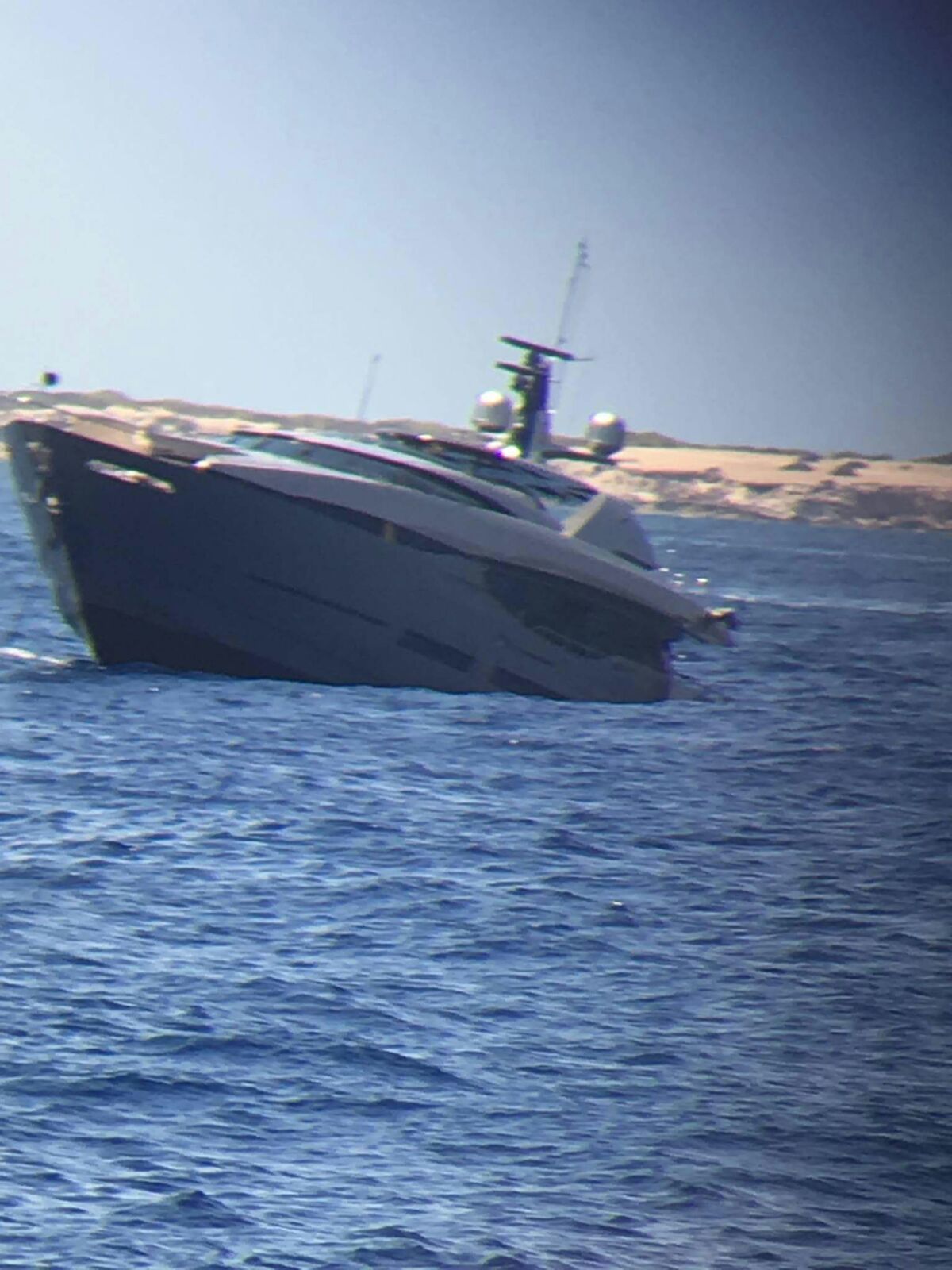 We will keep the story updated as we are currently researching more information.