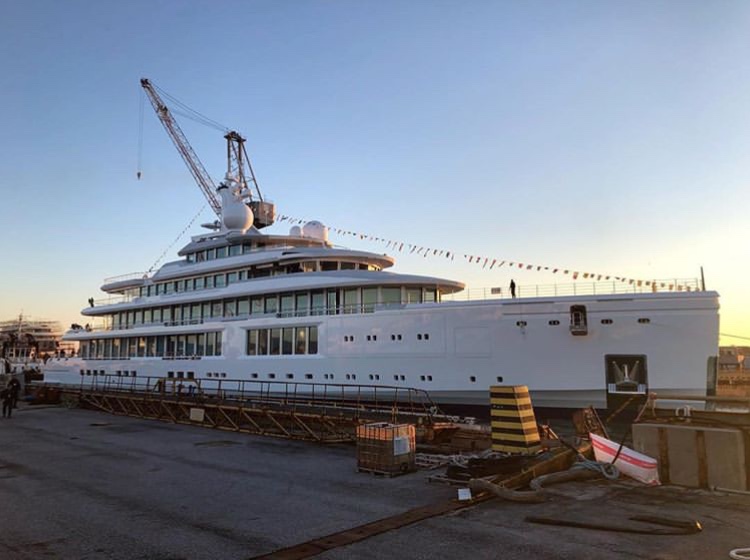 Photo: Instagram/@giorgio_casetta
The concept was developed in cooperation with
Burgess
Technical Services from the start on. Different designers were involved in the planning of exterior design concept that required a long process. Hugo van Wieringen from Azure Architectes and Reymond Langton Design, as well as
Benetti's
designer Giorgio M. Cassetta had contributed to the project, while Zaniz Jakubowski from Zaniz Interiors finalised exterior and interior outlines of the yacht.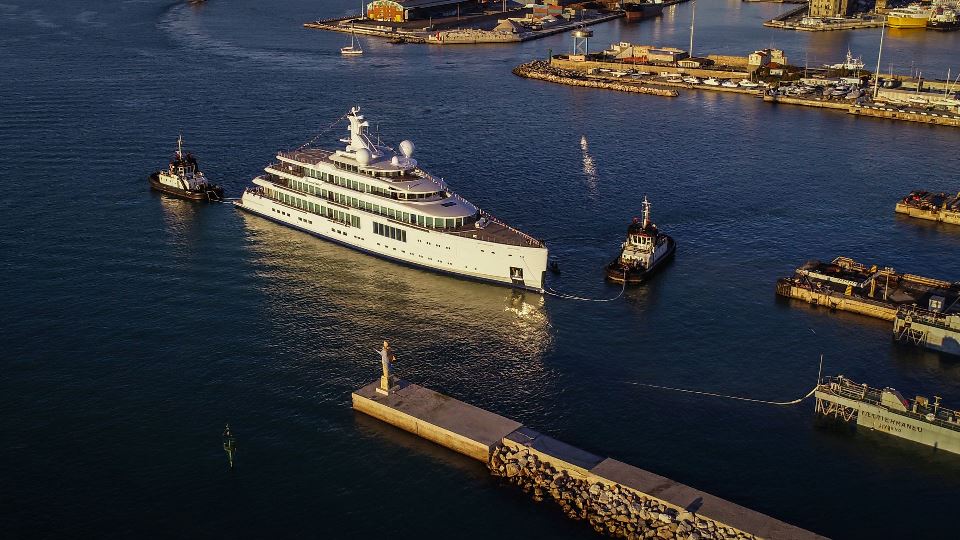 The core idea of design concept was creation of see-through spaces, which would have given unhindered panoramic views from any part of the vessel. Significant amount of glass used in the construction and simplified structures serve that purpose on the vessel of steel hull and aluminium superstructure. Moreover,
ZOZA's
six decks provide many alfresco zones in the sun or in shade. On the main deck, guests will find dining and lounging spaces, under the shelter of superstructure, while a private deck leading to the helicopter pad with a refuelling station, is located above.
ZOZA
operates on diesel-electric propulsion system with 2 Azipods and 2 massive bow thrusters. The propulsion package is based on the most modern technologies and allows vibration-free navigation in complete silence. The yacht can silently operate on her batteries for up to 12 hours without an engine running. The air conditioning system is something to be mentioned, too, as it is regarded one of the biggest fitted to a vessel of that kind, with cooling capacity of nearly 3,000 KW.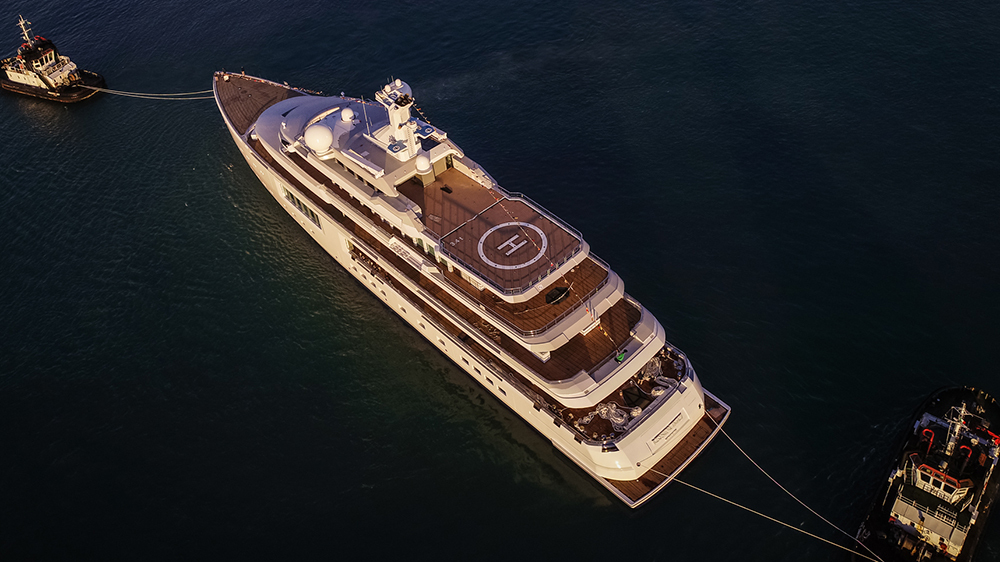 In order to enable construction of superyachts of that size,
Benetti
have invested a lot in their yards recently, meaning the infrastructure, organizational, safety, and security matters. The company has added a two-shed expansion to their Livorno construction facility and have also set up the Giga Yacht Construction Programme attracting expert employers to the brand.