Zeelander Yachts
offers new design features developed from customisation requests in the market for mid-sized motor yachts. From a state-of-the-art boatyard at Groot-Ammers, the experts at Zeelander have developed tailored solutions for its semi-custom range of yachts which include privacy glass and a hydraulic passerelle.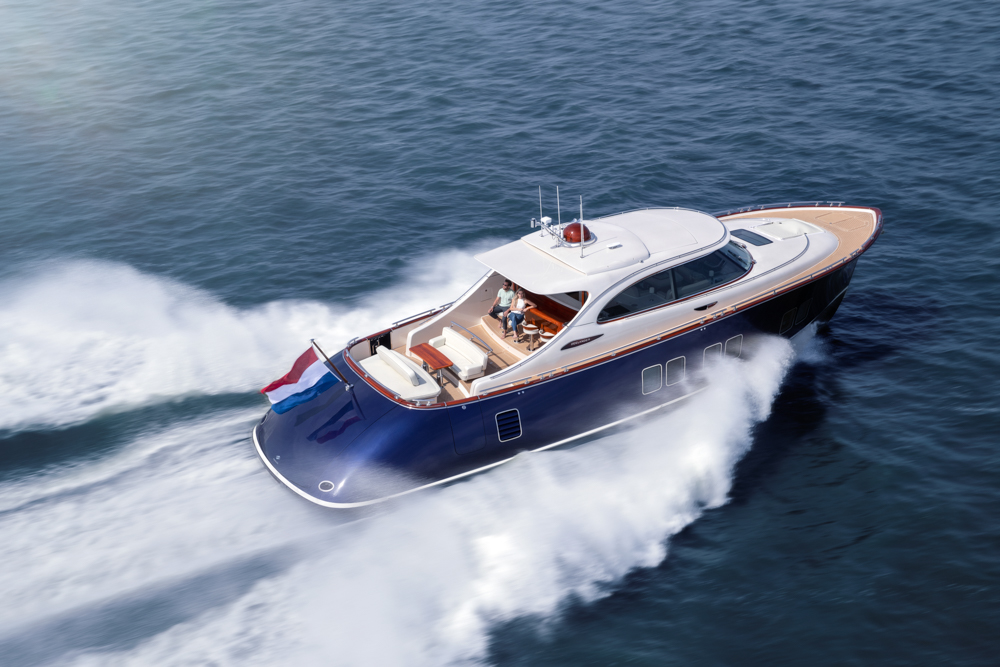 Z72

Zeelander's range extends to three models: the Z44, Z55 and its
Z72 flagship
. One of the more visible features is a flexible hydraulic passerelle integrated into the curved finish of the Z72's transom. This slim, elegant option extends at the touch of a button and adjusts smoothly to the height of the dock or quay astern, which is ideally suited to tight stern-to moorings at town quays or busy marinas and is very convenient for those who cruise in the Mediterranean.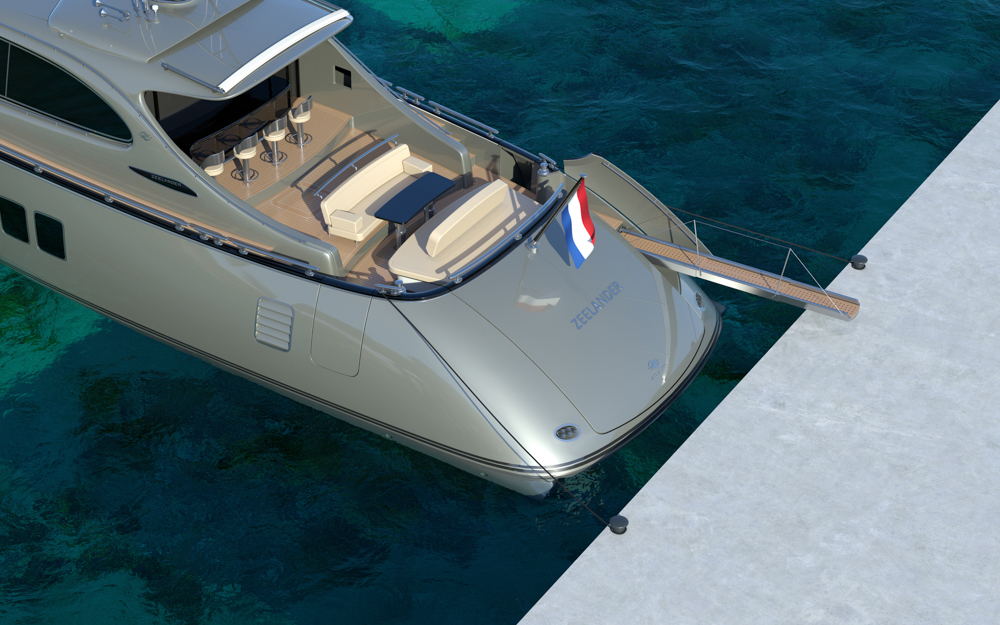 Privacy glass, tinting with the simple click of a button, can be installed on the aft and side windows on the main deck. Other options include a diving plank, forward-looking sonar and a different bar setup. Zeelander also gives the option of large windows on the Z55 – similar to the Z72 design – whose mullion-free curved glass gives an uninterrupted view for the driver and improves the 360-degree view for guests.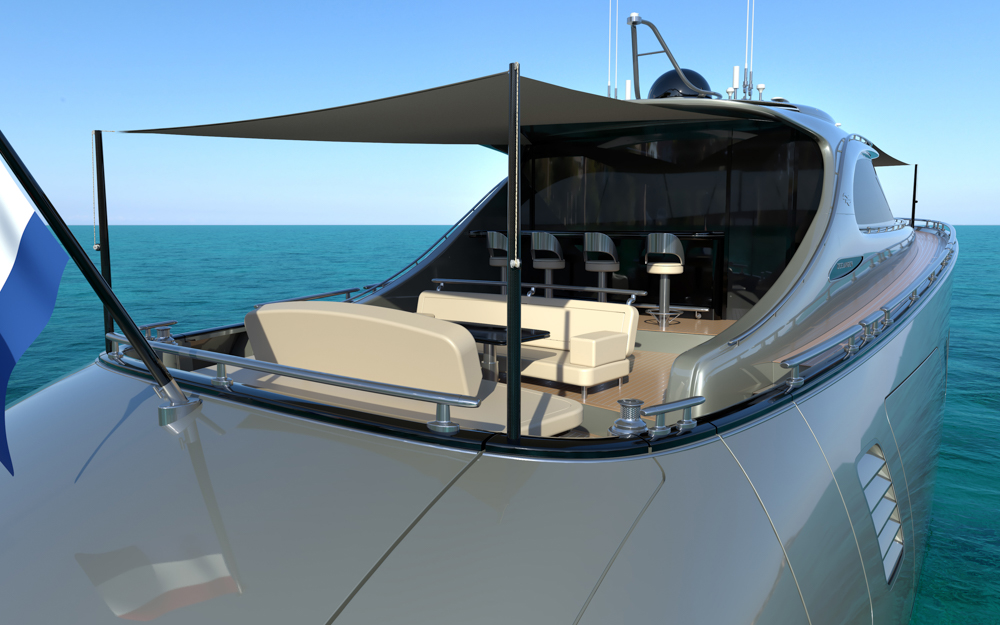 "We have always worked closely with our customers to create vessels that are tailored to their personal needs," says founder Sietse Koopmans. "With our ever-growing clientele, we are continuously developing new features, custom solutions and bespoke options for the most demanding clients, which benefit all future owners as well."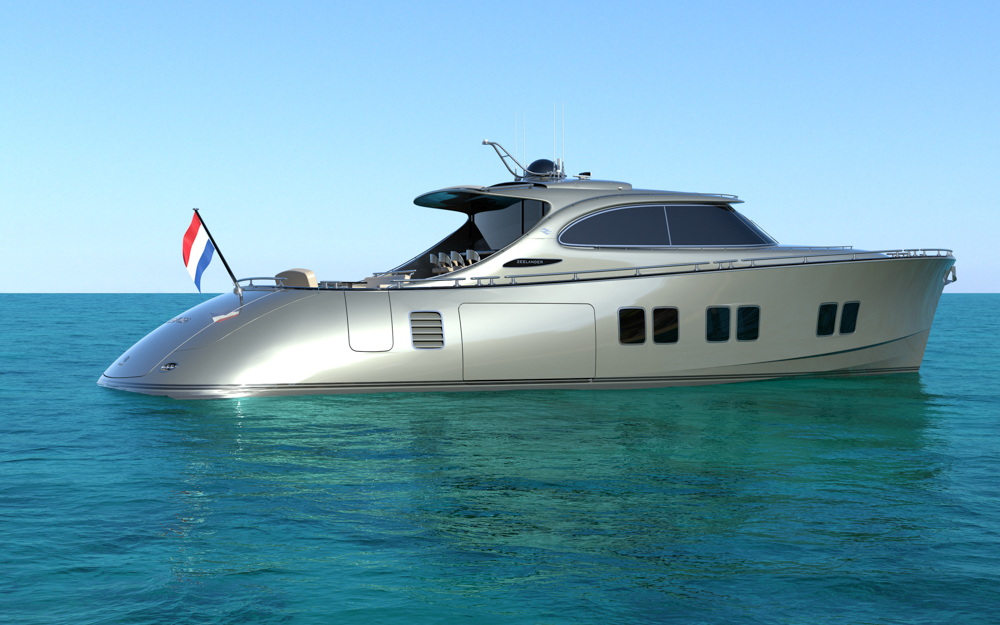 Demand is growing particularly strong in the European market, keeping the yard busy despite the challenges of the pandemic. All Zeelander models can be viewed in-build side-by-side at Zeelander's Groot-Ammers yard in the Netherlands. And visitors to this year's Cannes Yachting Festival, which takes place from 7 to 12 September 2021, will be able to tour brand-new Z55 and Z72 yachts.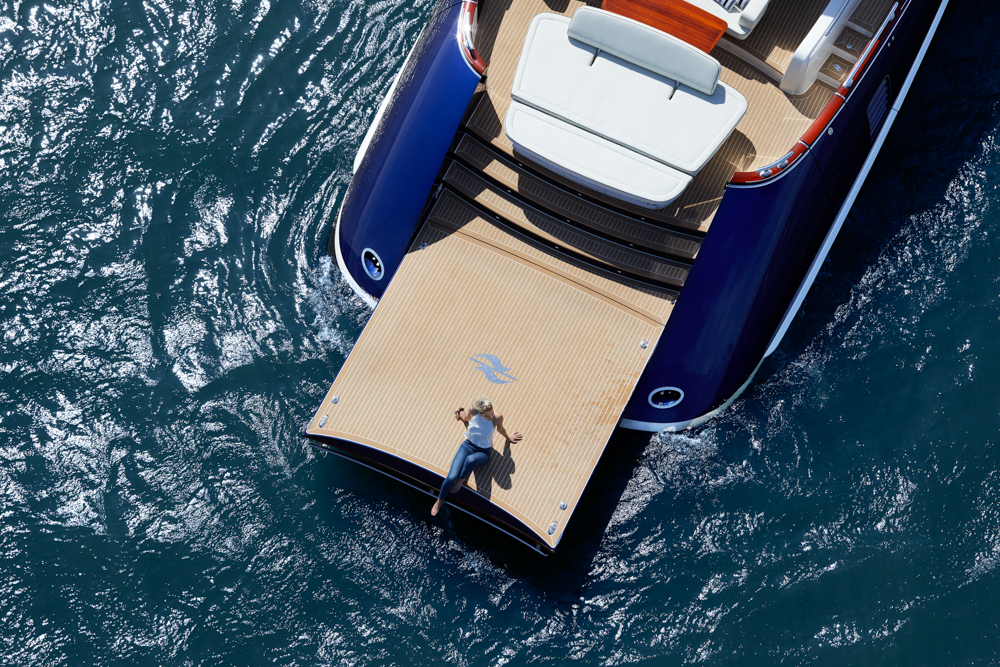 Z72

Zeelander Yachts was founded in 2002 in the Netherlands by Sietse Koopmans. The first model was unveiled to the public in 2008. The launch model Z44 received positive reviews at the Monaco Yacht Show and drew enormous crowds, despite being at an event dominated by much larger yachts. Within three years, the Z44 had been successfully introduced to the US as well as Europe, and it was an obvious direction to add a larger model to the fleet. The first Z55 was delivered in November 2015, and the flagship Z72 was launched in March 2019.
Credits: Zeelander Yachts, Jeff Brown