The ultimate charter experience can be reached easily, even if you decide to do it for the first time. Depending on your wishes we pick up three new yachts, which are available for charter.

Rebeca
Benetti
40,1m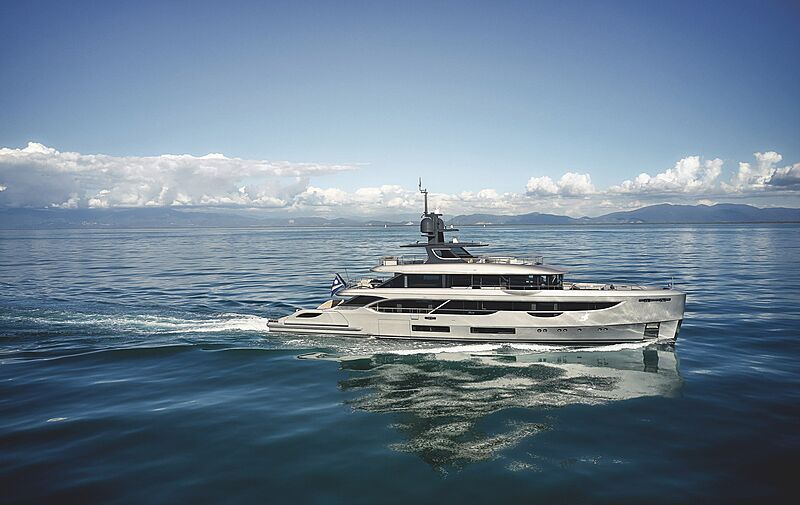 Rebeca
was built on the innovative Benetti Oasis 40m platform and has a perfect balance between the time outside and inside. A true blend of Italian elegance and British understatement packed with subtle design features that create a different experience. Her exterior was made by RWD.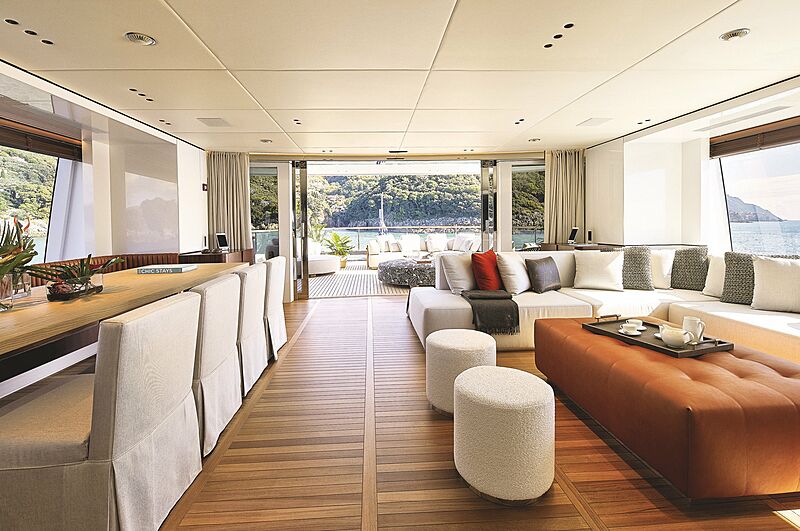 Enrico Bonetti of Bonetti and Kozerski Architects in New York penned her interior design. One of the most significant features is a huge beach terrace with unique fold-out wings either side that push the boundaries of space potential on a 40m yacht. The inviting glass infinity pool is almost at sea level, creating the illusion of sea bathing with the reality just a few steps away. There are toys aplenty and the deck crew will help you get the most out of every one of them.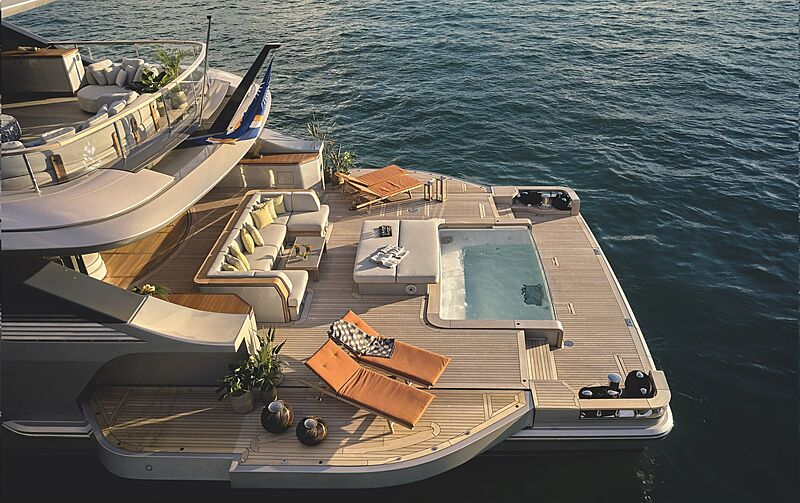 For a more sedate ocean experience, a hydraulic bathing platform makes the water safely accessible for all. The gym, hot tub and amazing living area also can be found on board. Rebeca can accommodate up to 11 guests in five suites comprising a master suite, one VIP cabin, two double cabins and one cabin that can operate as twin or double.
She is available for charter with Burgess. The price starts from USD 238,000.
Panam
Baglietto
40m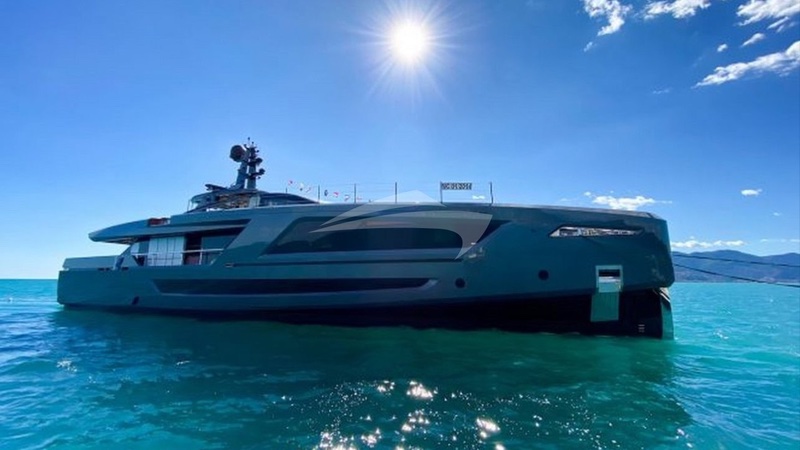 Panam
was built and delivered in 2021 by the famous Italian brand Baglietto. The yacht participated at this year's Cannes Yachting Festival and features the signature of Francesco Paszkowski Design both for the exterior and the interior, the latter in collaboration with Margherita Casprini.
Sleek and aggressive, this 40m has impressive performances, ensured by the aluminum alloy hull and three MTU engines 16V2000 M96L and three KaMeWa water-jet engines (n. 2 x S71-4 on the sides and one central booster S63B-4), which push her up to a maximum speed of 31 knots and a pleasant cruising speed of 25 knots. The interior is in a contemporary style with warm woods, light shades of gray and taupe embellished with onyx and marbles chosen by the owner. She can accommodate up to 12 guests in five staterooms.
Available with Denison Yachting with the price from USD 209,722.
Haze
Extra Yachts
26m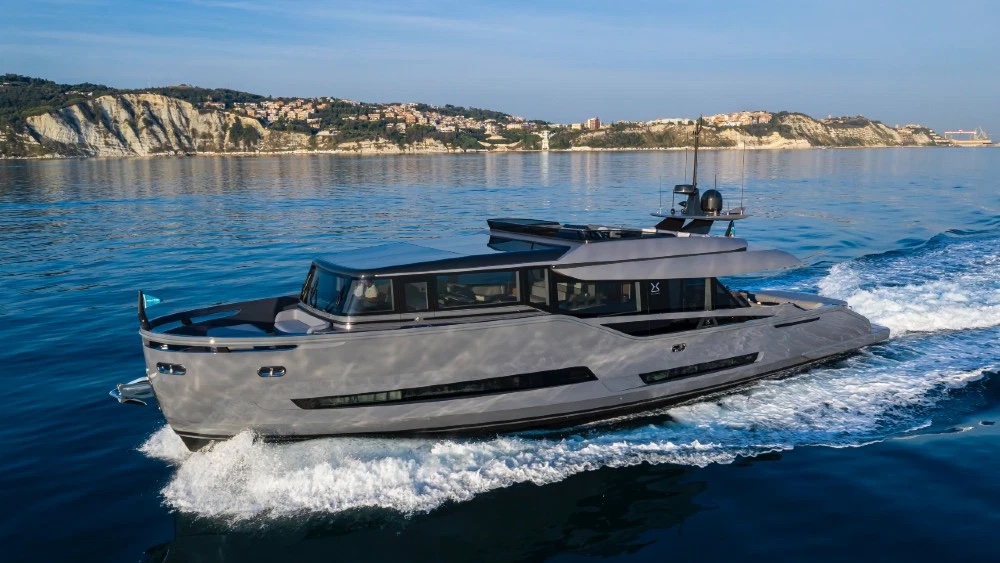 The 26m
Haze
is an elegant yacht which has won the "Interior Design under 40m" award at The International Yacht & Aviation Awards 2021 ceremony. She was launched by Extra Yachts earlier this year. Her modern exterior lines are made by Francesco Guida, while the interior is penned by Lawson Robb. The large seamless windows offer a magical sensation of being inside a large crystal dome, providing great brightness to the exclusive internal living areas and a 360° panoramic view. She can accommodate eight guests across four cabins.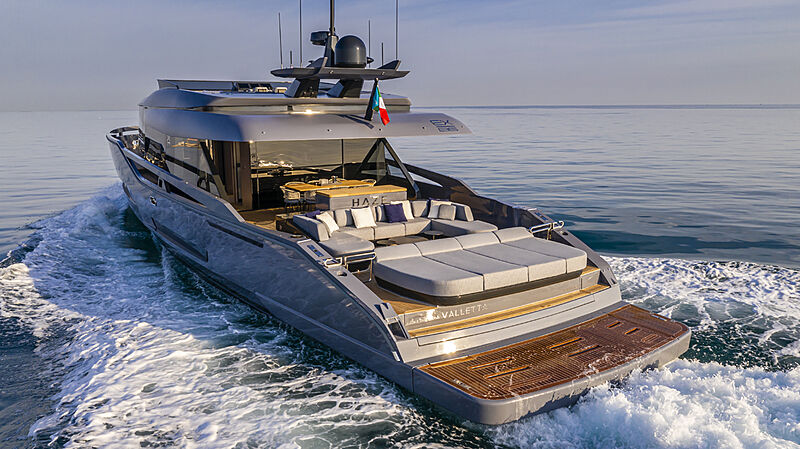 The layout is optimised to guarantee maximum comfort everywhere on board. Her spacious interior with panoramic windows includes a generous full-beam main salon bathed in natural light and equipped with a state-of-the-art entertainment system. She features a 50 sq. m beach club with a hydraulic swim platform and alfresco dining.
She is available from € 55,000 per week with Fraser.
Credits: Baglietto; Benetti; Extra Yachts; Fraser