Holland-based design studio Vripack has presented a new 56-metre hybrid superyacht concept developed for the German yacht builder
Nobiskrug
. Conceived to resemble elite residence designs typical of Hong Kong or Dubai, the model targets Middle Eastern or Asian owners.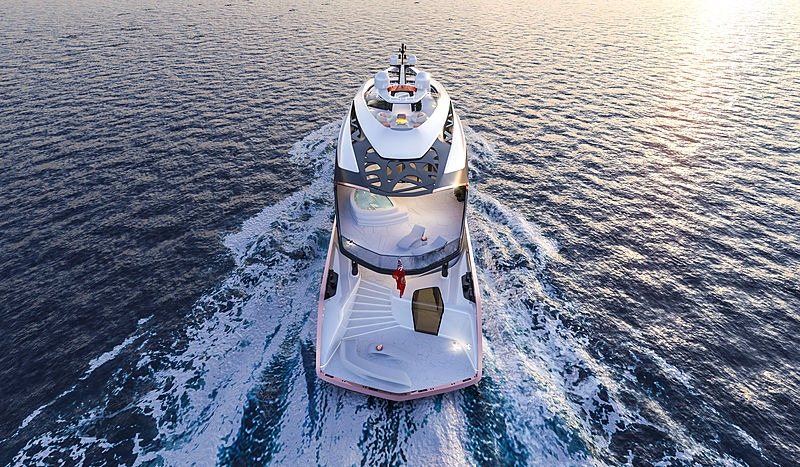 The superyacht is trademarked with a classic sheer line echoing Nobiskrug's Triple Seven series. One of the key design points is a large over-hanging bow vastly decorated with glass fragments, particularly at the owner's suite.
Joost Mertens of Vripack commented:
It's a project that takes glass to the next level, optimising all that the material has to offer. All the side walls of the superstructure are made of glass, there is no metal at all. The design is not constrained by any traditional yachting design rules.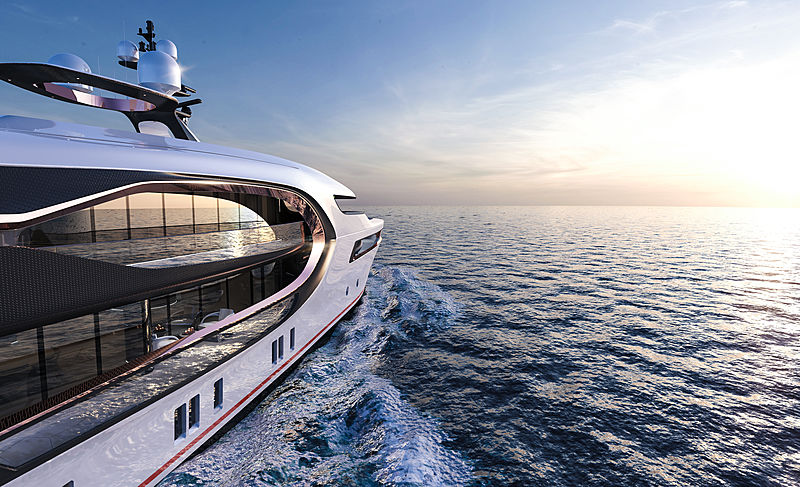 Apart from the master suite, the vessel would also have four guest cabins. The amenities on-board will comprise an open-plan gym and a tender arrangement with folding bulwarks located on the bow.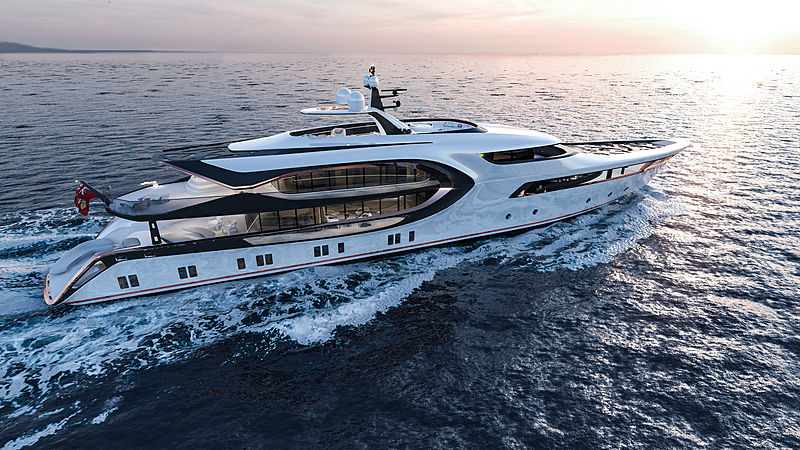 Furthermore, the layout features a specially designed hybrid propulsion system. According to Vripack, the 56-metre would employ engines set in a different form: instead of going up, they would go flat and white. Thus, without massive electric motors pushing the design up, the creators intend to avoid big height.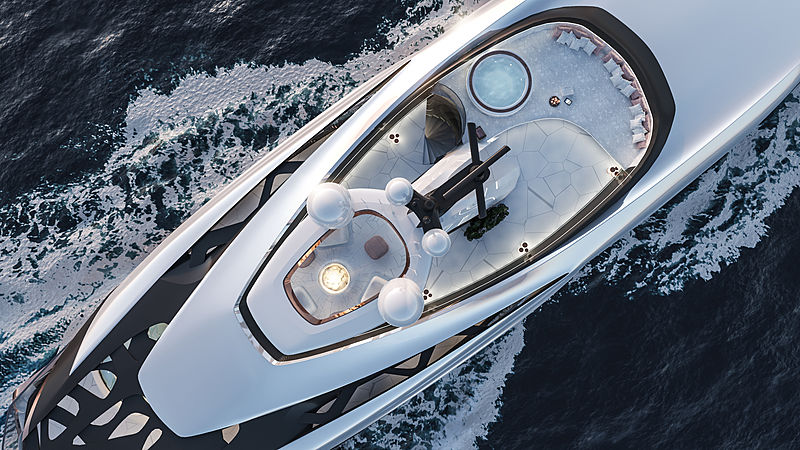 This concept is regarded by the yard as the one to cover new segments on the market. She is designed for the owners who appreciate Nobiskrug approach to yacht building but would prefer to acquire a relatively small vessel.