German builder
Nobiskrug
has launched high-tech and environmentally-conscious
80-metre superyacht Artefact
(also known as Project 790), following the completion of extensive outfitting works. The vessel has left the climate-controlled superyacht hall in Rendsburg, after 18 months in-build.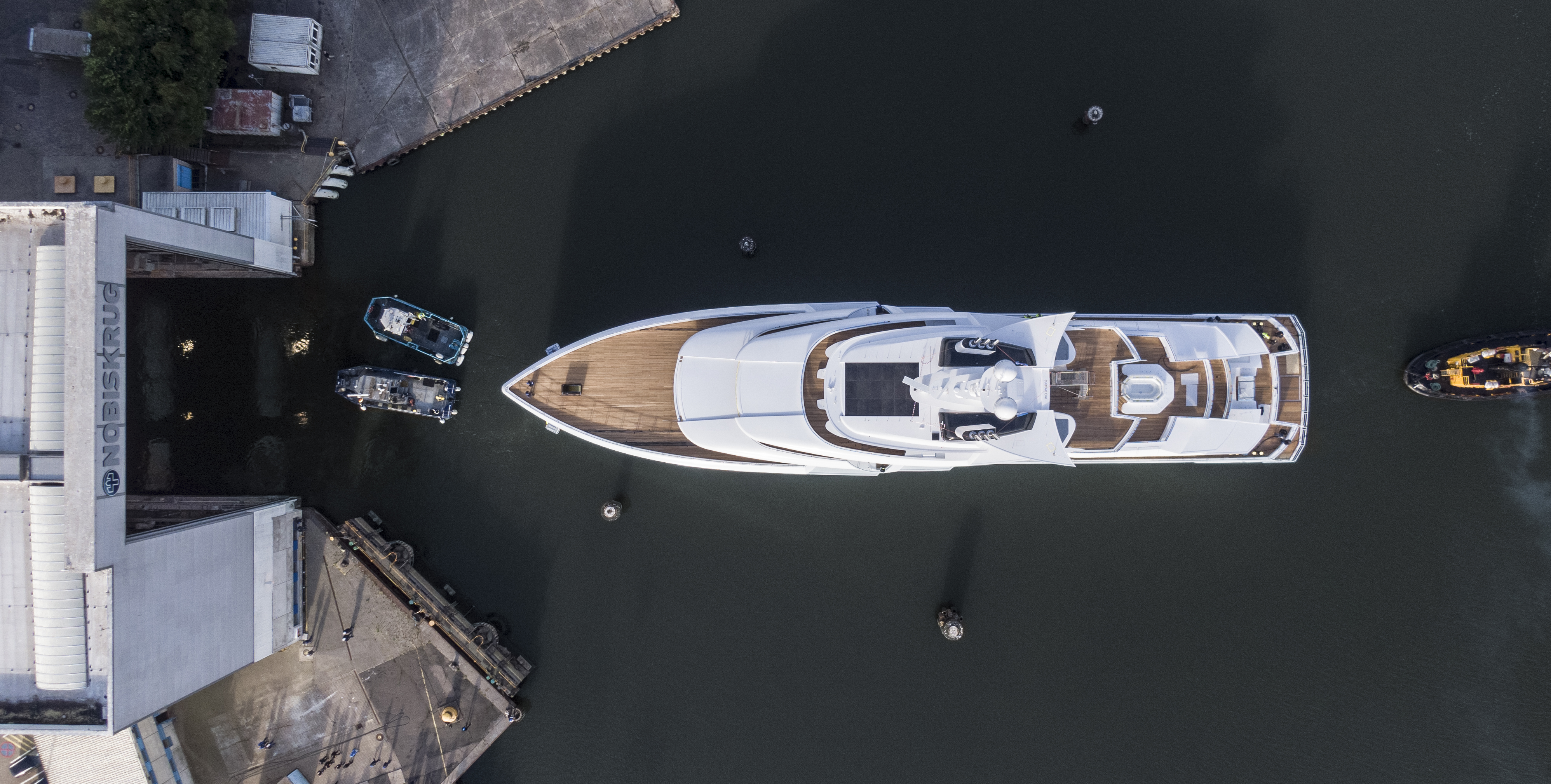 Unveiled during Monaco Yacht Show 2019
,
Artefact
features distinctive aesthetic exterior and interior styling by Gregory Marshall Studio and Reymond Langton Design, respectively. The overall design concept reflects the discerning owner's persistence to achieve a list of special criteria that included environmental responsibility, technological innovation and guest comfort.
The quest for silent operation and maximum stability has been a driving force behind the concept for this vessel. In a major departure from convention, the Master stateroom is situated in the aft rather than the bow and all guest entertainment areas are situated in low-acceleration zones. Extensive hull development and testing have ensured that the vessel will ride comfortably.
The vessel's construction has now been nearly finished, with the composite superstructure completed, steel hull undergone extensive works; both filled, faired and painted, with integral elements successfully completed. Inside, furniture and artwork is being finalised and expertly installed.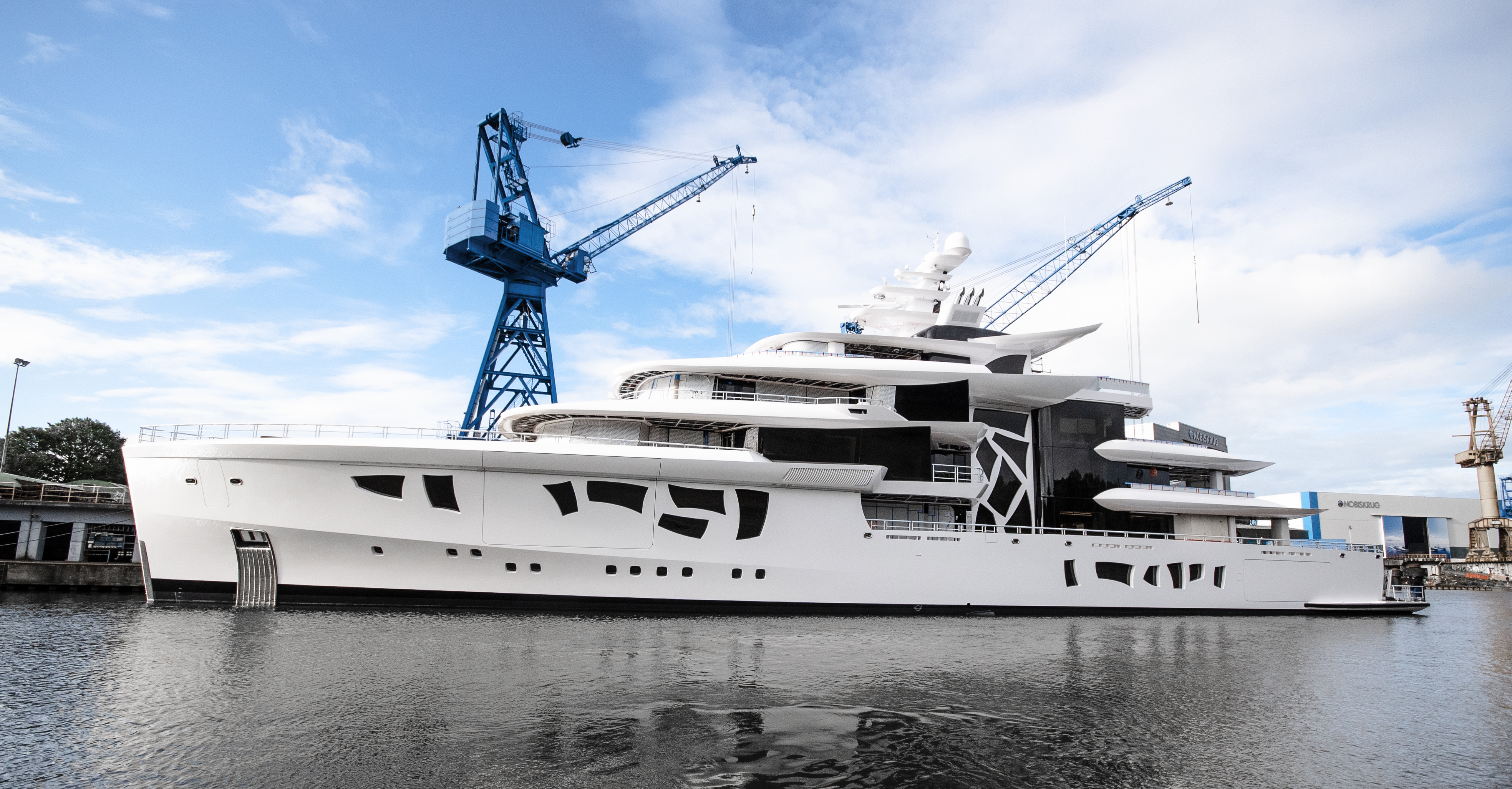 Boasting a 14.6-metre beam and interior volume of 2,990 tons, Artefact's innovative design comprises a number of new technological and engineering features, such as:
- The use of solar panels and a large battery storage system allowing the vessel to operate for a limited time with no internal combustion engines operating;
- An innovative DC-bus diesel-electric Azipod propulsion system developed by ABB is combined with dynamic positioning, able to hold position without 2 / 2 dropping anchor to protect sensitive sea floor. At the same time, custom six-bladed propellers minimise noise and vibration at the maximum performance and efficiency;
- A wastewater recycling system for re-use of technical water;
- A floor-to-ceiling glass central section complimenting 740-square-metres of curved and expressive glasswork weighing almost 60 tons.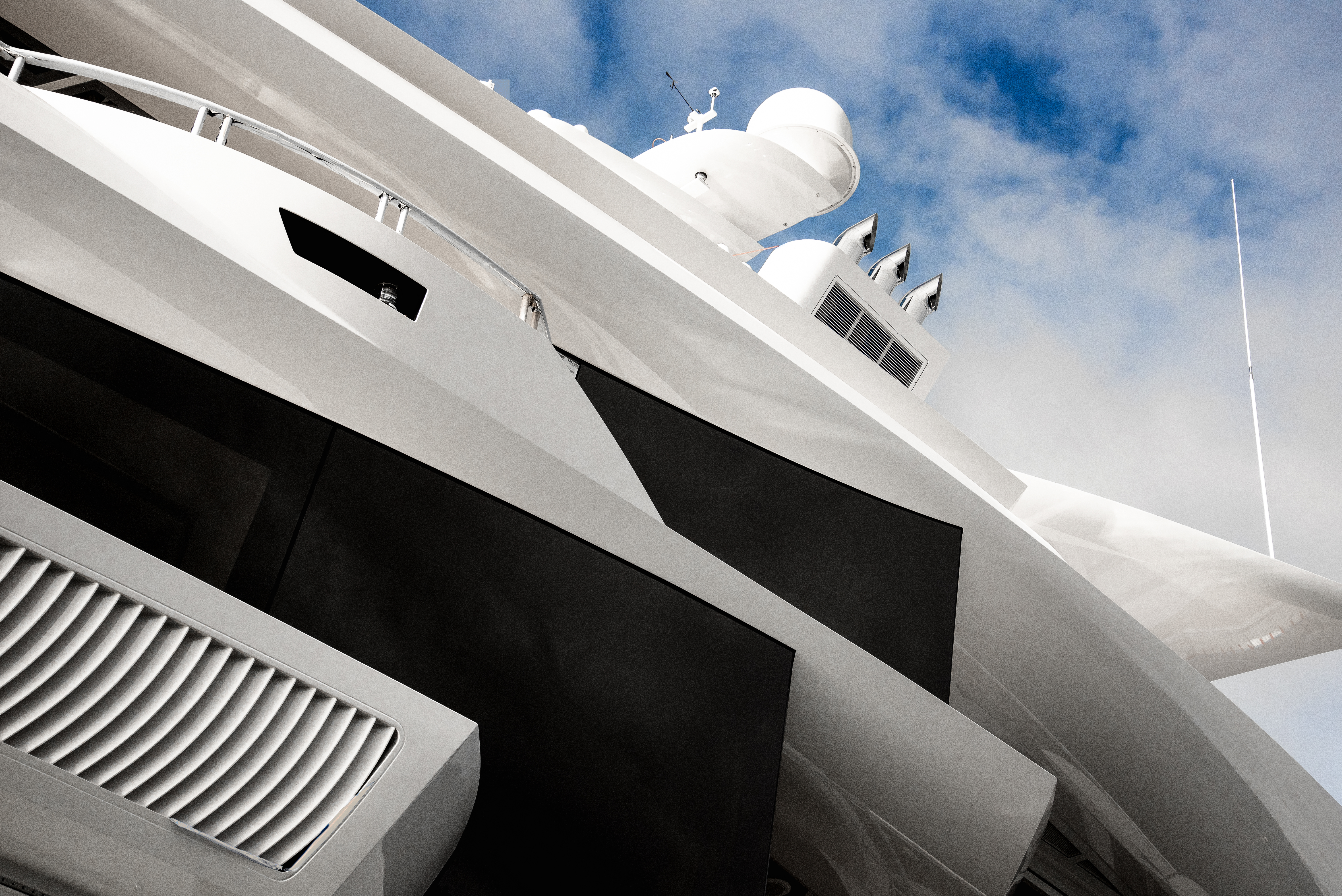 Photos via Nobiskrug