47m high-performance cruiser sloop
Nilaya
and her Panamax carbon fiber mast and boom by Rondal on the move to Royal Huisman Amsterdam. Last week
Nilaya
has
departed
from her construction hall at the builder's Vollenhove facility.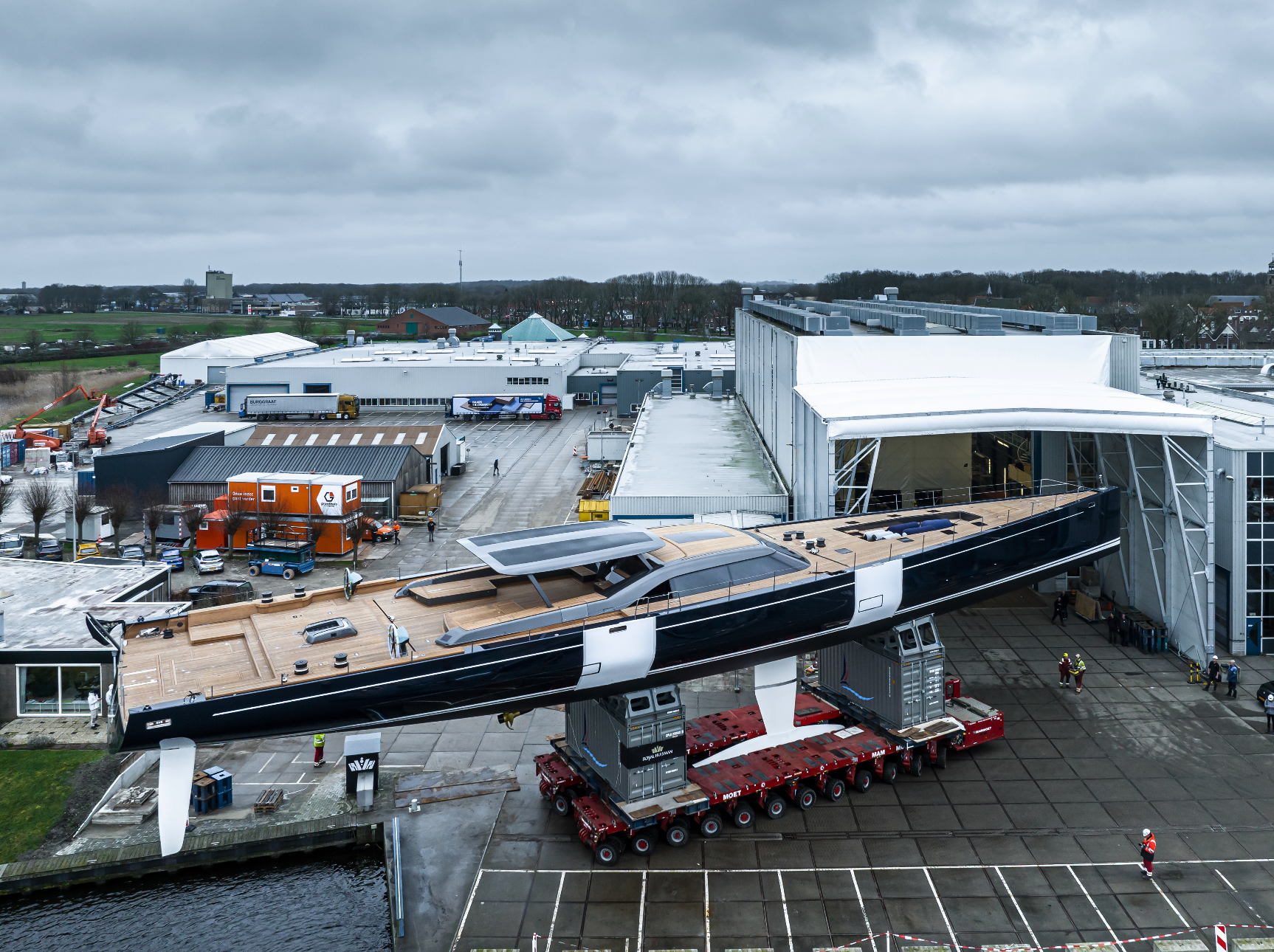 Exploring all the options for a luxurious performance cruiser also capable of podium finishes at superyacht regattas, the team made full design studies for the yacht in both carbon and aluminum using computational fluid dynamics (CFD) to optimize hull shape and balance. Royal Huisman used a Featherlight™ method, an evolution of nearly 60 years of aluminum yacht-building experience melded with the latest carbon technology, providing her owners the best of both materials for a no-compromise yacht.

"While the new Nilaya is meant to take the owners world cruising, they also asked for a boat with all the 'good habits' of their previous racer, meaning responsiveness and excellent handling. Alustar aluminum is the right material for an advanced, quality superyacht for global cruising. It deals with noise better and is a better choice for cruising in comfort to remote locations. However, we also thought it was possible to build a lighter aluminum high-performance superyacht. Royal Huisman was not afraid to invest in research to explore and develop all manner of innovative weight-saving possibilities. They really chased the details," says Nigel Ingram of MCM Newport who serves as the owners' project manager on the build.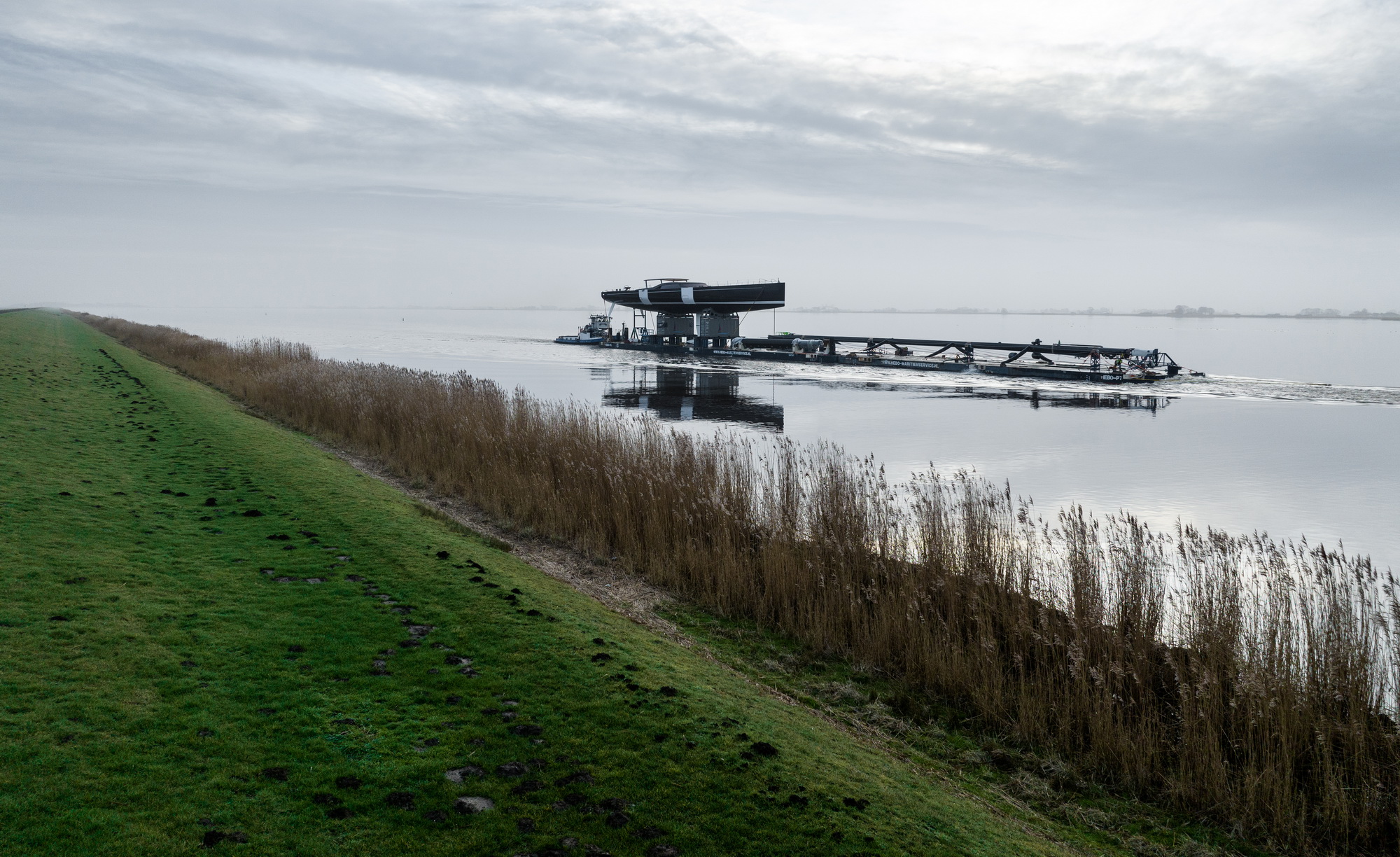 Royal Huisman
is a Dutch shipyard established in 1884 in Ronduite, building and refitting custom luxury sailing and motor yachts at its shipyard in Vollenhove, the Netherlands.
Credits: Tom van Oossanen/Royal Huisman; Royal Huisman YouTube