BMT Nigel Gee
and
Yacht Island Design
created a luxury masterpiece yacht concept that serves as a whole island when setting on the water. The Utopia Yacht is one hundred meters broad and long, it has eleven decks and affords 360 degrees panoramic view from the 13th-floor observatory.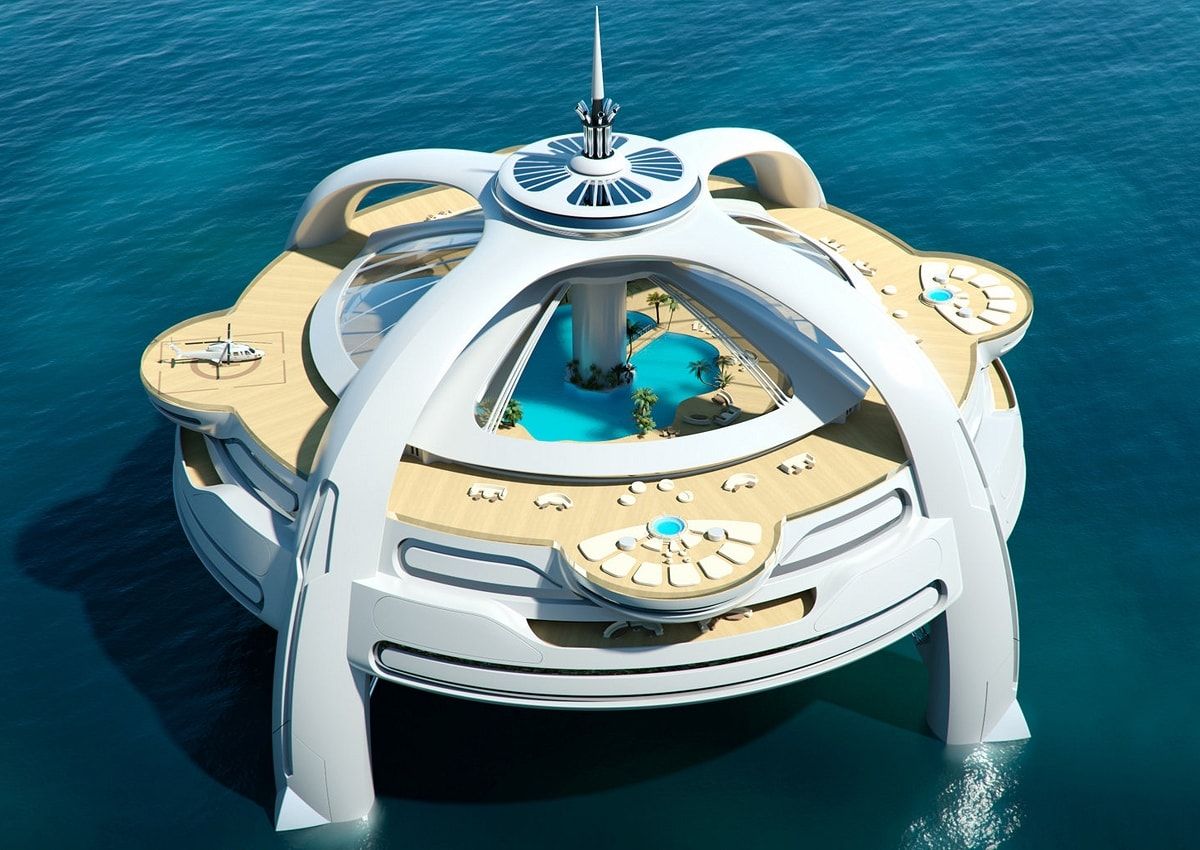 Yacht Island Design like to base their designs upon innovative floating platforms. It allows exploring daring ideas which challenge the accepted norms within the yachting industry. They aren't bound by the restrictions of conventional hull shape and like to ensure that a common theme runs throughout the yacht, from the overall exterior shape down to the smallest interior detail.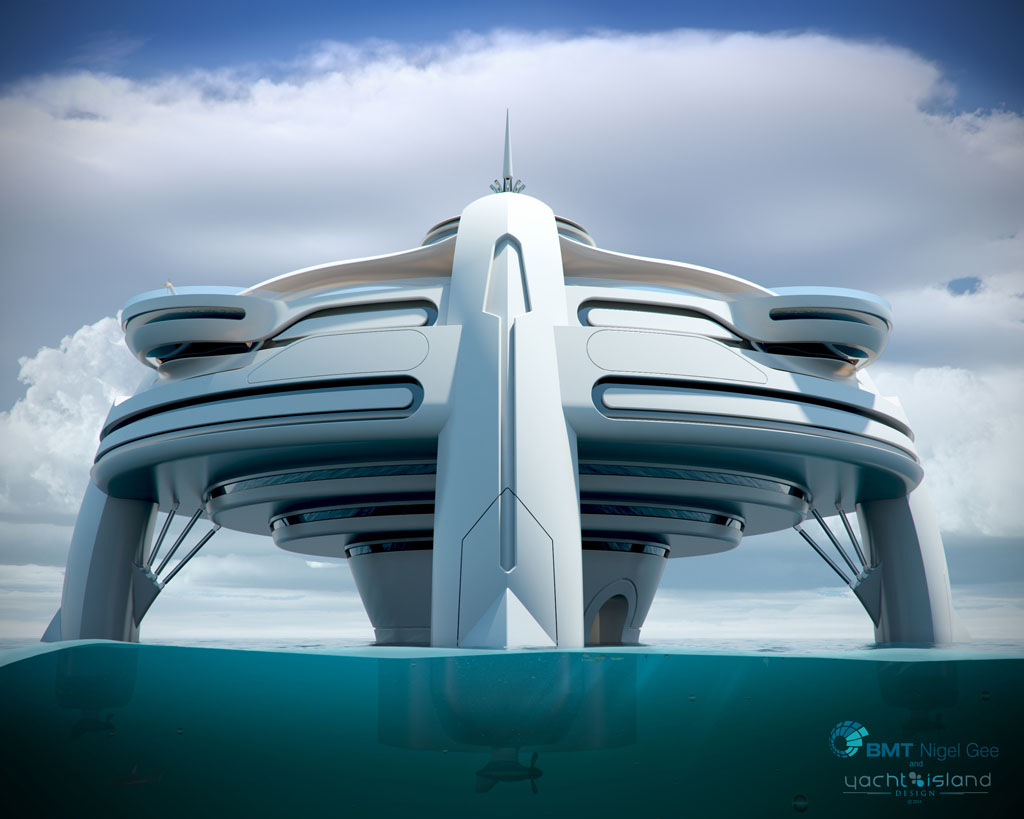 Such a vision of a future concept breaks away from the current idea of what luxury at sea should be. "Visions of the future are often constrained by familiarity with the present or reflection on the past," explains yacht design director at BMT Nigel Gee, James Roy.
"Much is made in today's design community of starting with a blank sheet of paper yet many, if not all yacht concepts revert back to the traditional form - the perception that a yacht should be a form of transport becomes an immediate constraint."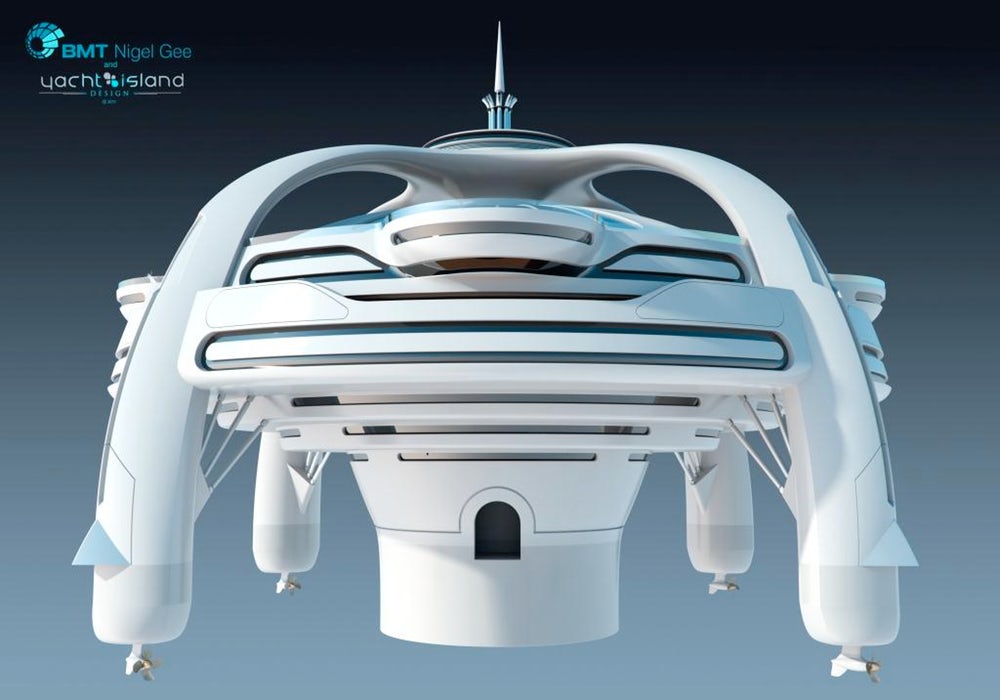 This concept breaks the mind. Designed as a floating island platform, the 11-deck, the four-legged vessel has about the same volume as a modern-day cruise liner. A 360-degree viewing platform is offered at 65 metres above sea level on the '13th floor'. Accommodation and service spaces are situated across all decks.
Access to the structure is achieved through multiple helipads also she has a wet dock. Folding beach decks Utopia is able to adapt to various environments while maintaining guest comfort. Here are a lot of space to create a bewildering amount of interior design options, such as a retail district, theatre, culinary zone containing an eclectic mix of restaurants and an entertainment zone featuring bars, nightclubs and a casino.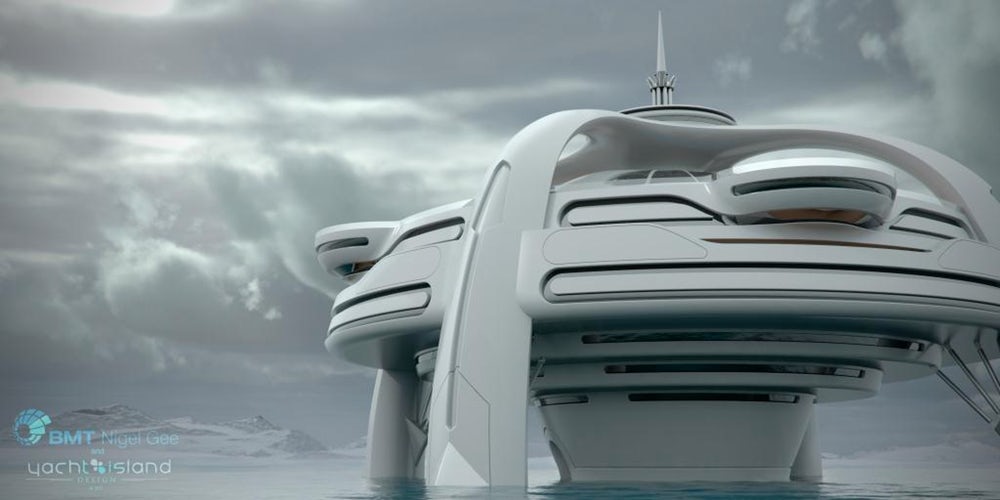 But as designers say "Utopia is not an object to travel in, it is a place to be, an island established for anyone who has the vision to create such a place".
The streets of Monaco was ' their first design proposal. The theme is based around the Mediterranean principality with the primary focus being the famous Grand Prix circuit. The brief for the Tropical Island concept was to create an idyllic, floating tropical island which follows a better idea of the open-face swimming pool peering out to sea, and the form of the foliage and waterfall against the superstructure.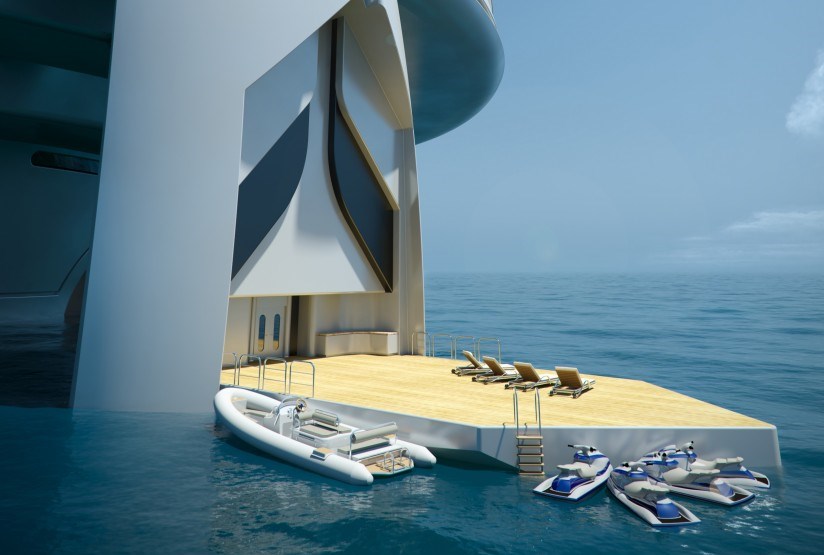 More interesting yacht concepts
here
.
@Photos by Yacht Island Design