At the Cannes Yachting Festival, Arcadia Yachts presented the
A96
. She received the "Innovation Trophy" for yachts from 80 to 98 feet at the famous World Yachts Trophies and, in parallel with the boat's official presentation, sold two units.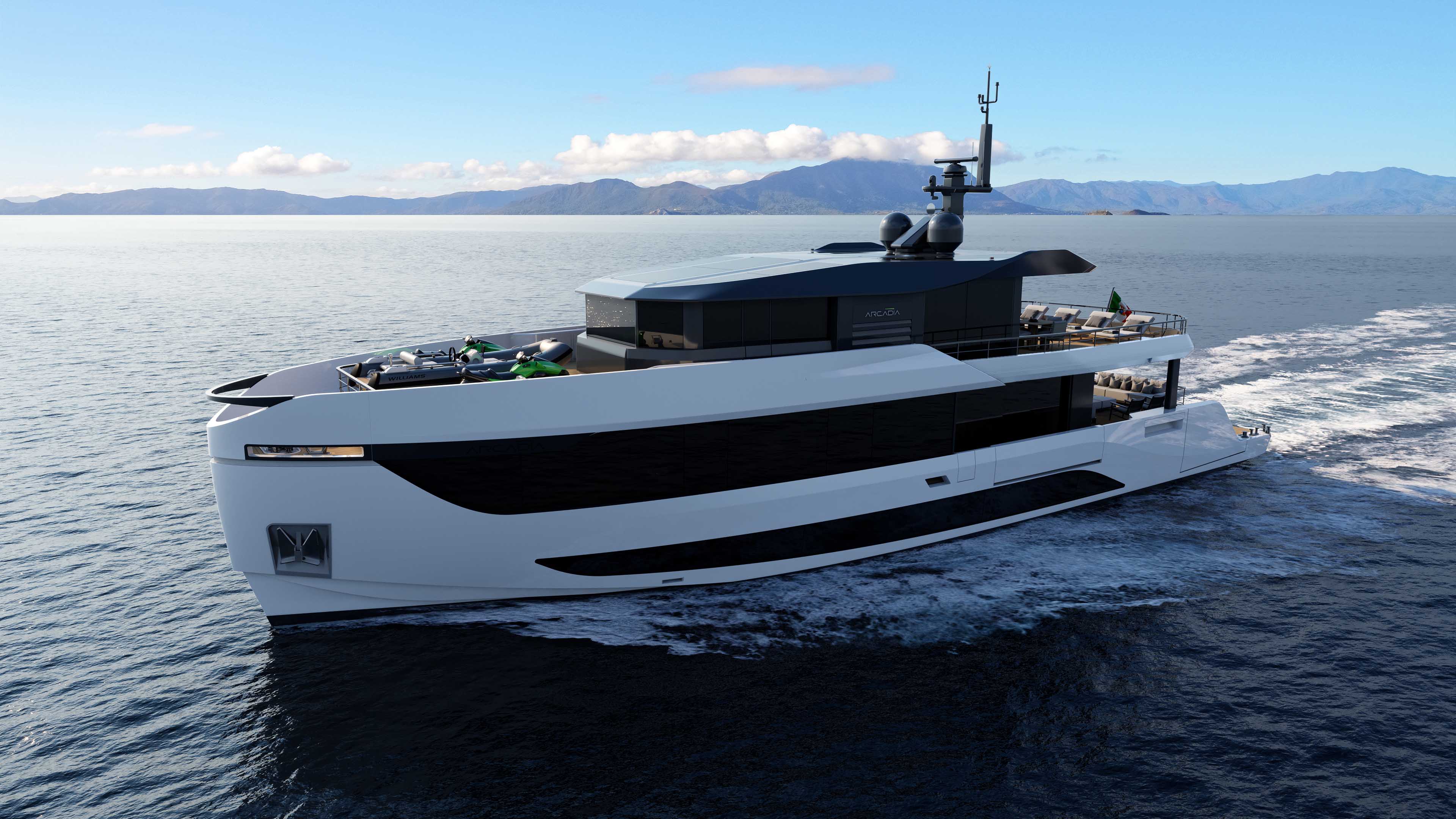 A96
"This award is a source of pride for me and my family, but most importantly for all the skilled workers and professionals from our local area who are part of this adventure which we set out on fifteen years ago," said Ugo Pellegrino, Arcadia Yachts owner. "For me, this World Yachts Trophy is a recognition of Neapolitan creativity, determination and skill."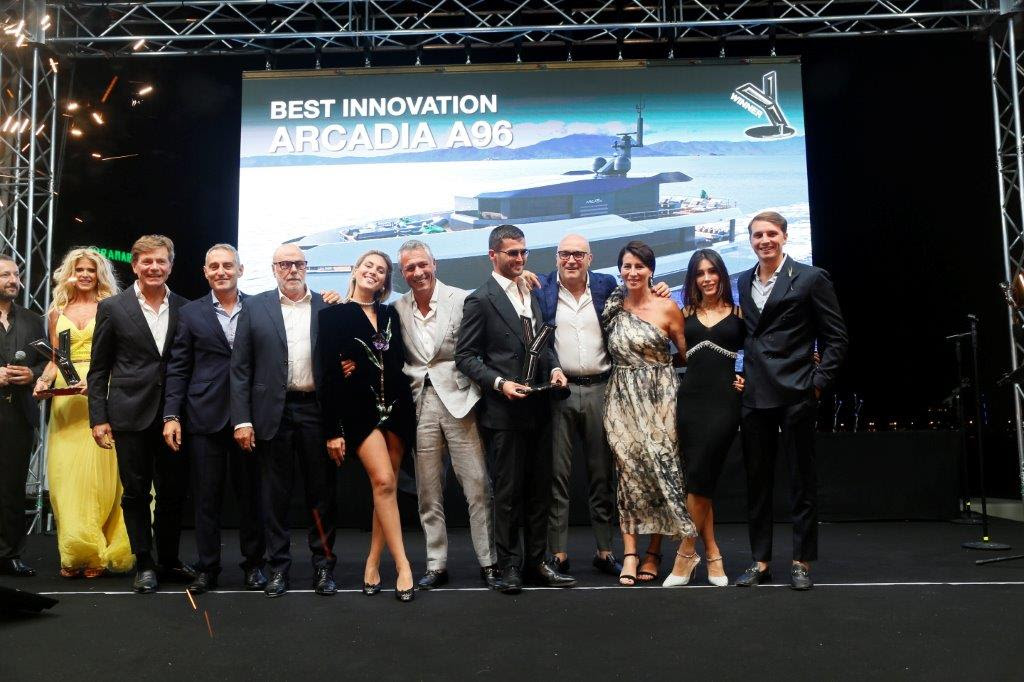 Arcadia Yachts team at the World Yachts Trophy
The strengths of this original yacht, the forerunner of an innovative series, include Arcadia Yachts' craftsmanship and construction expertise, and with the sliding glazed surfaces on the main and upper decks, the boat offers magnificent views, plenty of natural light and the pleasure of the sea breeze. Other plus points scored by the model are the water's edge stern platform and the swing down gunwales on both sides.
A96

Both units sold will cruise in the Mediterranean.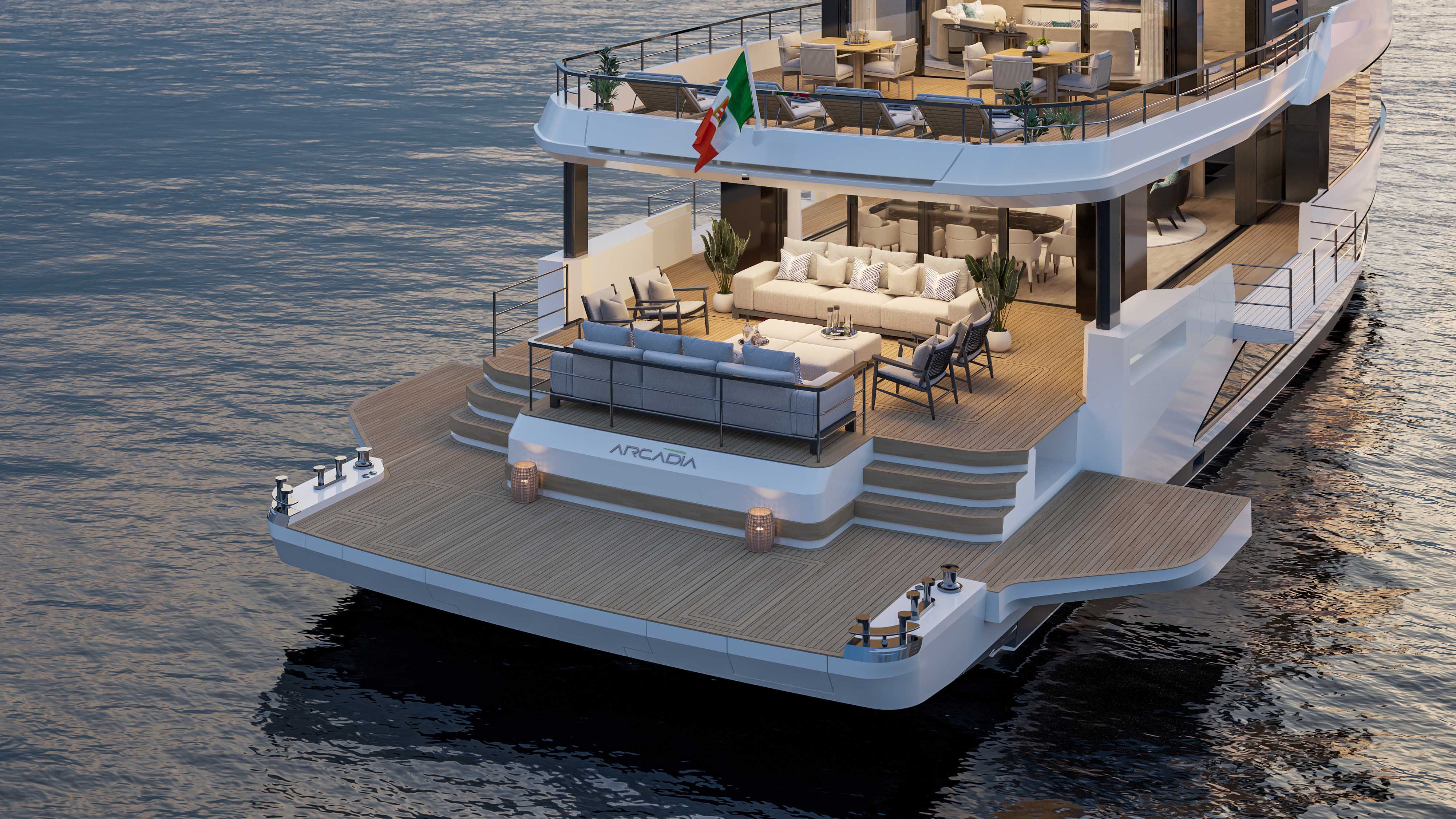 A96

Arcadia Yachts is based in Naples, Italy. Since 2008, Arcadia Yachts has been building semi-custom luxury composite yachts and has succeeded in perfectly integrating artisanal craftsmanship, modern technologies, attention to detail and to the surrounding environment. The Arcadia Yachts fleet has included two ranges since September 2016. The shipyard's first and most characterizing range is the A range, which includes four models (
A85
, A85s,
A105
and
A115
). The Sherpa range has a new model, the 24m Sherpa XL, which was launched at the 2019 Cannes Yachting Festival. The new model, A96, debuted at 2023 Cannes Yachting Festival.
Credits: Arcadia Yachts