Successful fashion designers are amongst the wealthiest people in the world. As such, some of them have chosen to build their own yachts and often actively participate in the design process. Ordered from leading shipyards around the world, those yachts present a noticeable exterior look and an interior design strongly related to their brand. Here below, we've compiled a list of the yachts officially owned by fashion designers.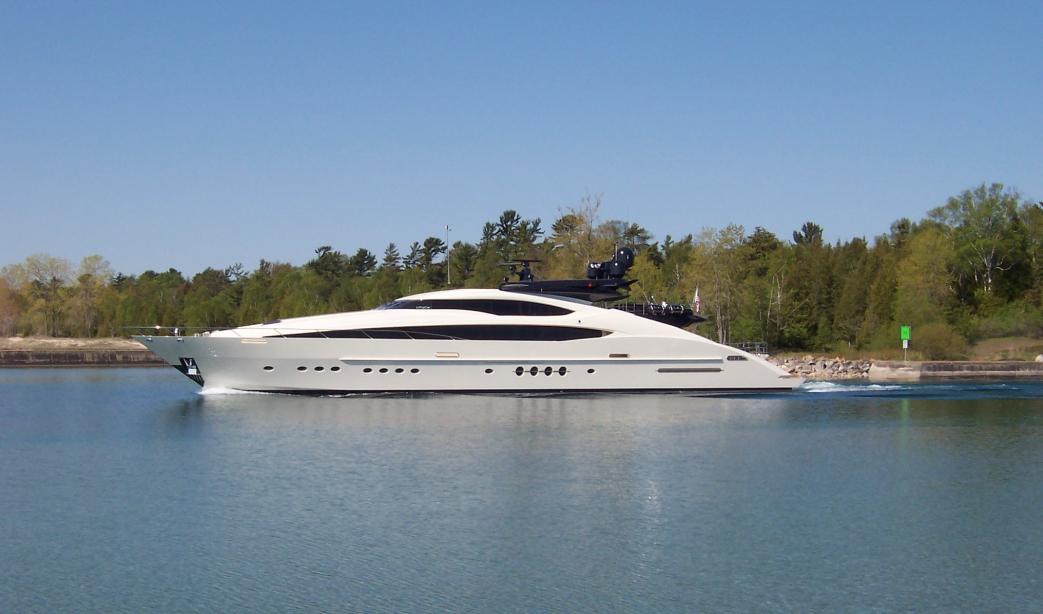 The masculine interior is a combination of chocolate browns, creams, and blues with fabrics from Aura, Nicotrend, and Rubelli, and features interior bulkheads and soles of rustic bleached teak with deep navy dyed high gloss Zebrano accents and passage door inserts of Wenge tiles.
The superyacht's accommodation for 12 guests comprises six staterooms: a master suite with king size bed, private study and his and hers bathrooms plus two double staterooms and two twin cabins with Pullman berths and all with en suite facilities. There are full entertainment systems throughout and Vantage is equipped with twin MTU 12V 400 M90s, giving her a cruising speed of 24 knots and a top speed of 28 knots.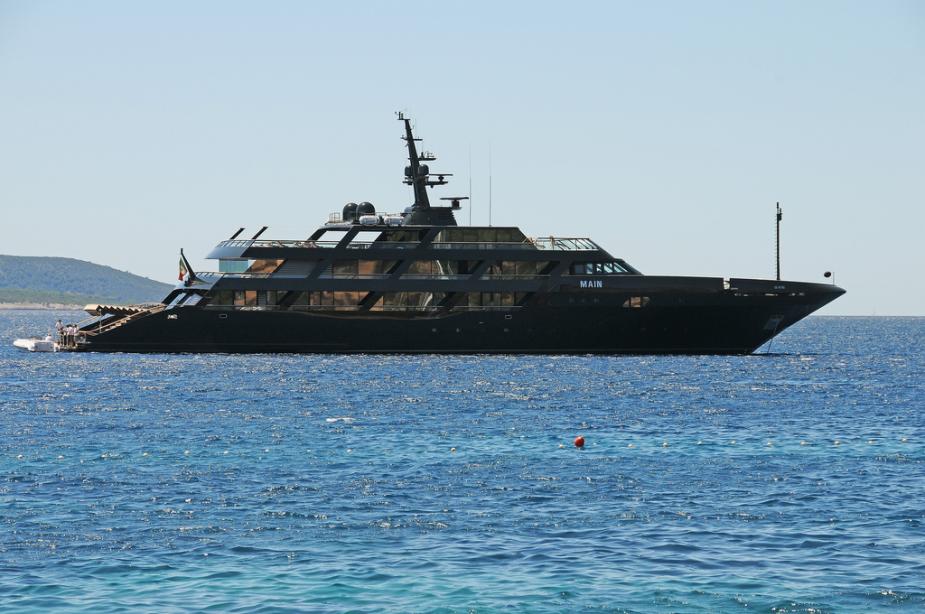 Armani bought his 65 metre Main in 2008. The boat took 30 months to build at Italy's prestigious Codecasa shipyard and cost the designer more than $60 million—not including the price of keeping the vessel running.
Giorgio Armani himself had a hand in styling the exterior of his yacht, which boasts angular lines and a trim physique.
Main offers accommodation for up to 12 guests as well as a crew of 14. The six guest cabins, two saloons for formal and casual events, spiral staircase, lift, Jacuzzi, gym, cinema and sundeck, are all kitted out in Armani's signature muted palette.
In terms of the performance, Main is powered by 2 Caterpillar (3516B) 2,479hp diesel engines and can provide a top speed of 17 knots and cruising speed of 14 knots.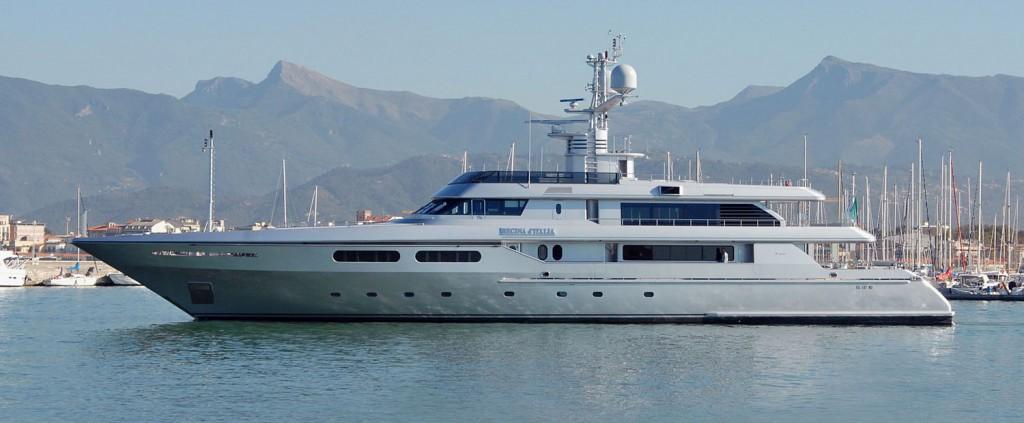 Italian fashion designers' yacht is 51 meters long and was built by Codecasa in 2006. Her interior has been designed by Lazzarini Pickering Architetti and exterior styled by Della Role Design.
One of the most notable feature about the boat is its own giant, custom-built, inflatable water slide. Other details on board include gold doorknobs shaped like two outstretched hands and, of course, leopard skin throws. Each of the four guest bedrooms is named after an exotic animal: giraffe, elephant, crocodile, and rhinoceros. Other lavish features include gold-veined marble floors and gold bathroom taps studded with sapphires and rubies.
Regina d'Italia is equipped with an ultra-modern stabilization system which reduces roll motion effect and results in a smoother more enjoyable cruising experience underway. This luxury yacht is also fitted with 'at anchor stabilisers' which work at anchor, increasing on-board comfort when the yacht is stationary, particularly in rough waters.
The superyacht is able to provide a top speed of 17.5 knots, and comfortably cruise at 14 knots.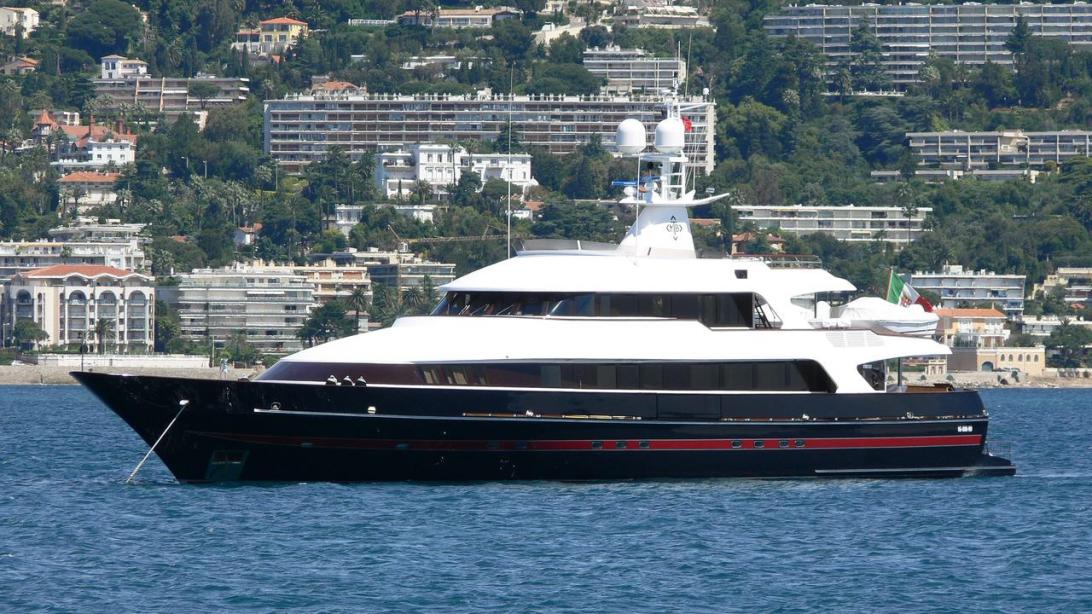 Valentino's 152-foot vessel is named after his beloved parents, Teresa and Mauro. The superyacht was built by Picchiotti in Italy at their Viareggio shipyard and delivered to her owner in 1988. On board is a full-time staff of 11, and a selection of art ranging from Picassos to Warhols. The interior was designed not by Valentino, but rather architect Peter Marino, who says of the designer, "He's the kind of person who would tell you, 'Why do you need to pay a shrink? I'll tell you what's wrong with you.'"
As for the performance, the yacht provides a top speed of 14 knots and a cruise speed of 12 knots.
5.
Eos
| Diane Von Furstenberg
The Eos technically belongs to DVF's husband, Barry Diller, and he's a billionaire, which means that his boat is one of the biggest private sailing superyachts in the world at 305 feet.
Eos was launched at Lurssen's facility in Bremen, Germany in 2006. The yacht received her elegant interior styling from the design firm of Bill Langton / Francois Catroux. As for the accommodation, EOS is able to sleep up to 16 guests as well as a crew of 21. The vessel retains twin robust MTU diesel engines and can accelerate to a swift maximum limit continuous speed of around 16 knots.
Eos reportedly cost $150 million, and Diller pays $2,000 a day to have his superyacht moored directly opposite his Manhattan headquarters.