Yacht Harbour looks at the best images from the social media world over the past week.
#1. 115m superyacht concept Art of Life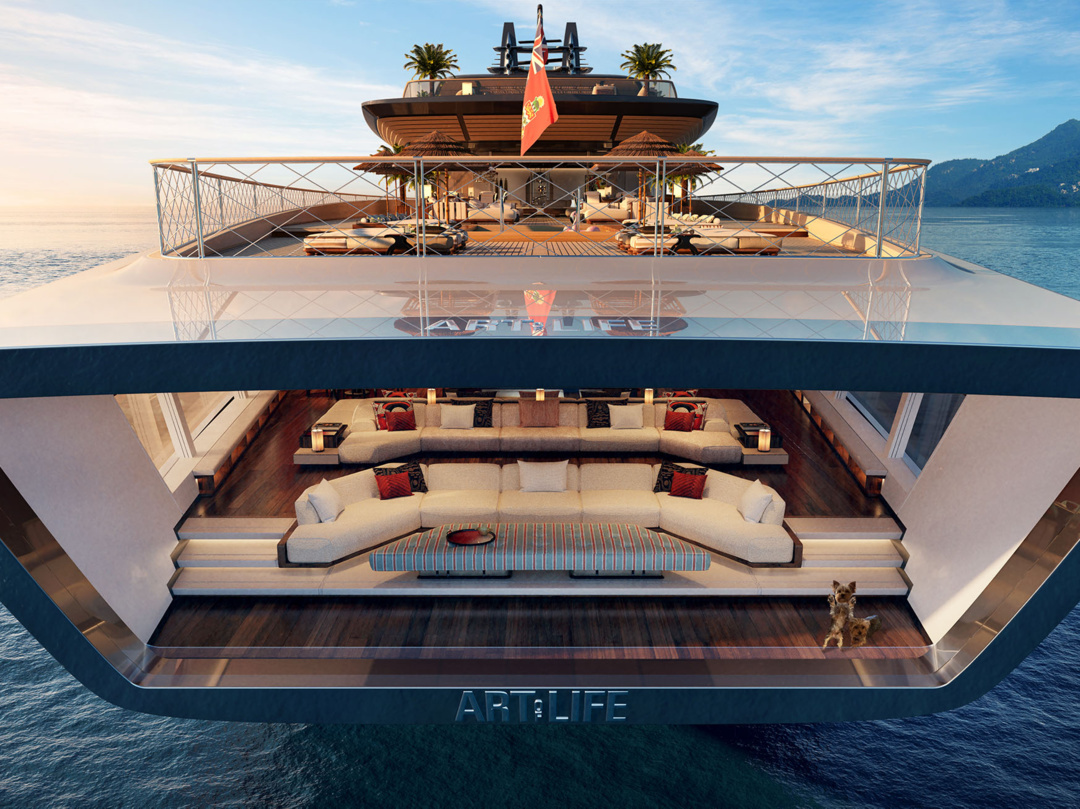 Art of Life concept released by Sinot during Monaco Yacht Show 2018, represents a statement of elegance and a synthesis of beauty and functionality. Her striking exterior style, with its overhang at the stern and forward projecting bow, is reminiscent of a 16th century Dutch icon of shipbuilding, the schooner yacht. With 'Schoon', meaning both 'good looking' and 'clean' in Dutch, the term 'schooner' stands for the yacht's fast, versatile and efficient hull.

The yacht is trademarked with panoramic stern lounge, fitted with a large floor-to-ceiling slanted window and a 384-inch retractable cinema screen, along with vast exterior al fresco spaces.
#2. 91m Lady Lara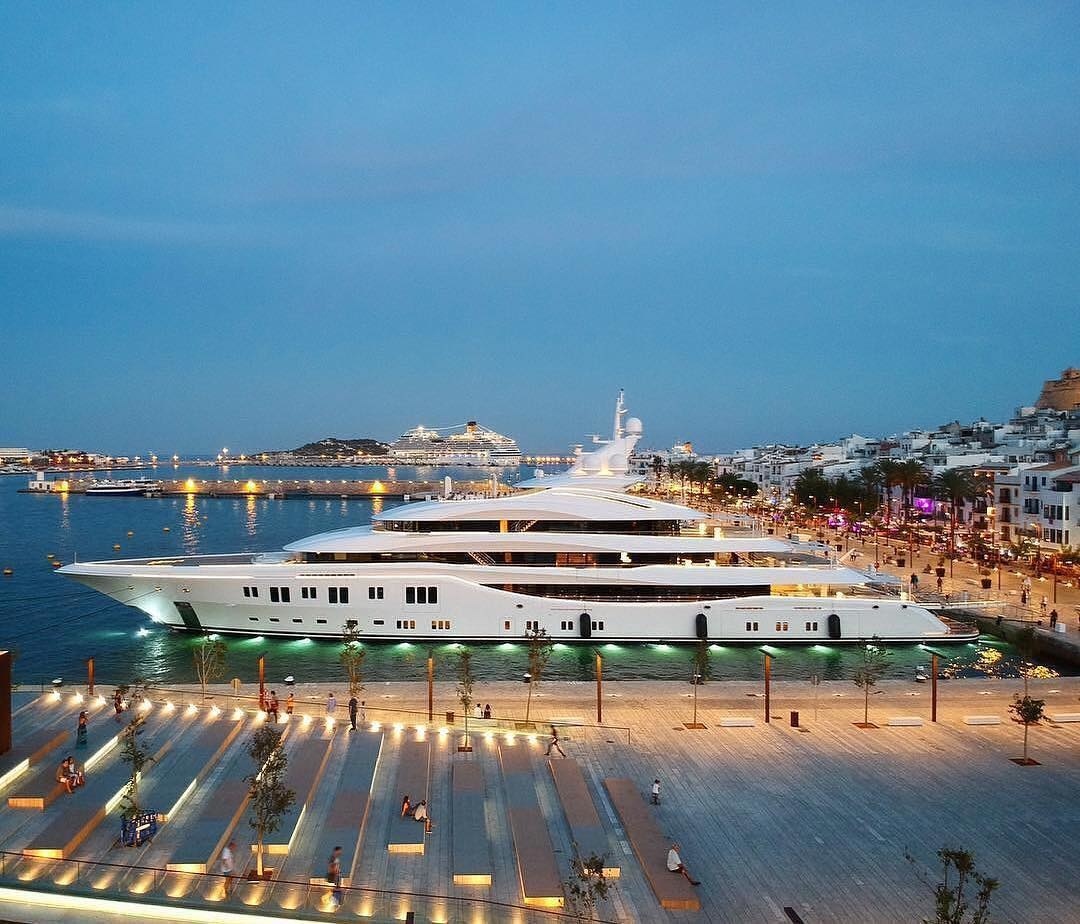 Photo by @loriansmith

Built by Lurssen in 2015, the yacht features the exterior and interior design from Reymond Langton. Lady Lara's alluring amenities include VIP suites with fold down balconies, a large beach club, a gym, Jacuzzi, a swimming pool and a helipad.
The yacht features feminine elegance when viewed at a distance, thanks to her sweeping curves and elegant proportions that allow her masculine details to emerge.

#3. 123m Al Lusail captured in Gibraltar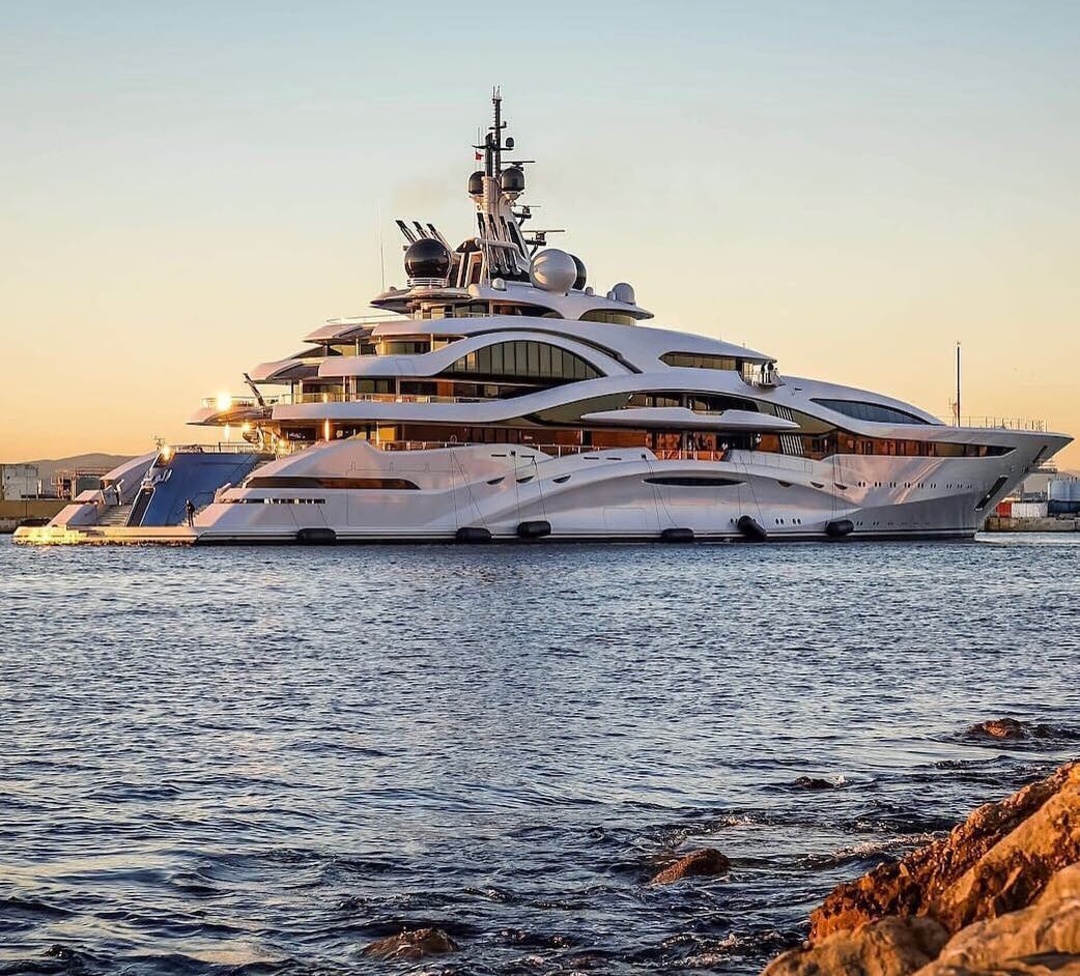 Photo by @superyachts_gibraltar

Launched in 2016 by Lurssen, the yacht features extravagant exterior by H2 Yacht Design and interior styling by March&White.
This highly secretive build features a full-displacement steel hull that supports an aluminum superstructure and teak decks. This adds up to a gross tonnage of nearly 8,500 GT. Al Lusail boasts a top speed of 15 knots with a cruising speed of 12 knots.

As to the yacht's name, Lusail is the newest planned city in Qatar, located on the coast, 23 km north of the city centre of Doha. Construction is still ongoing but it is planned to have marinas, residential areas, island resorts, luxury shopping and leisure facilities.

#4. 98m Aviva captured in Sardinia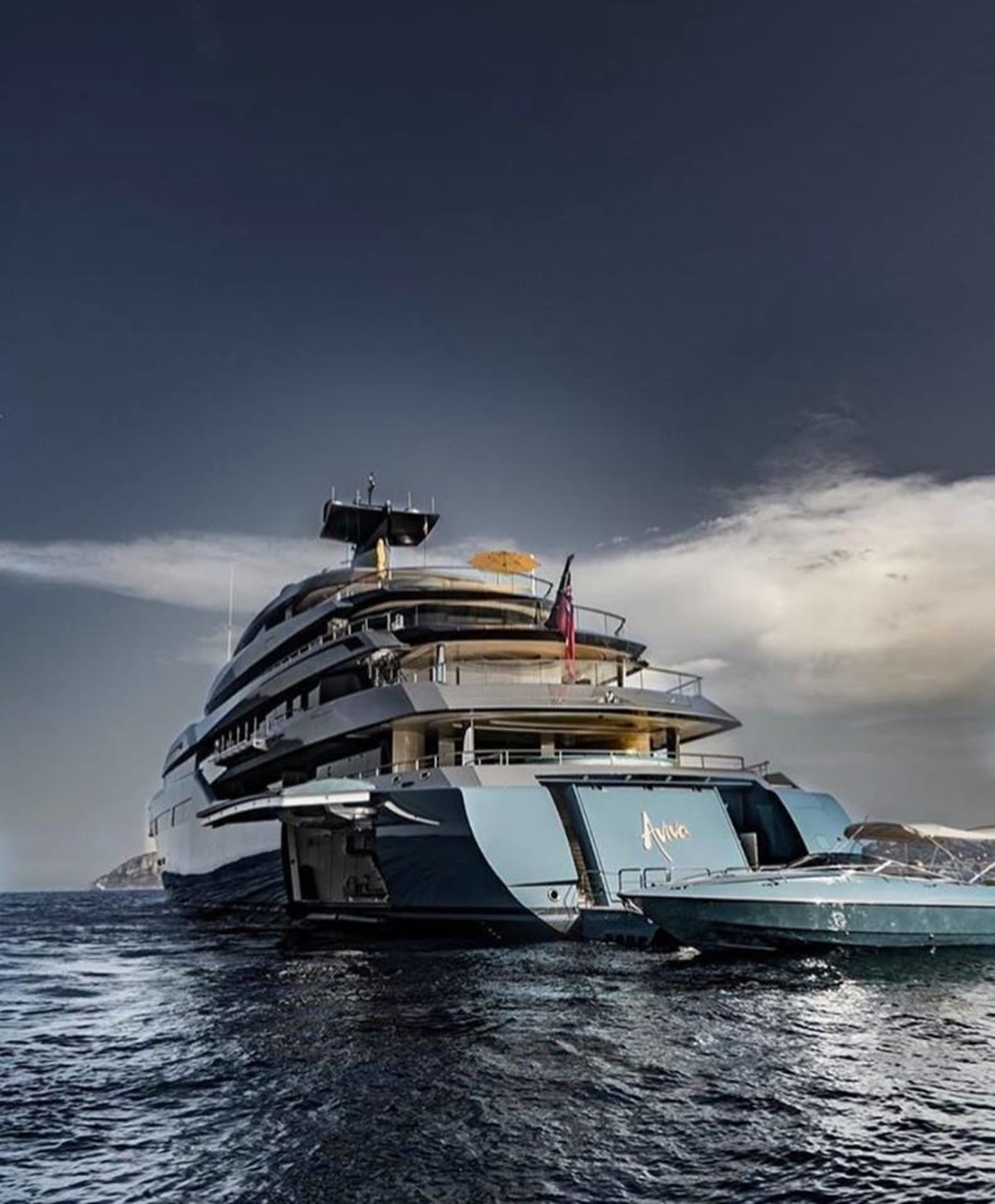 Photo by @p.gonschorek

This yacht was built by Abeking & Rasmussen in 2017 for Joe Lewis, becoming the 4th
Aviva
in the UK billionaire's fleet.
This latest
Aviva
boasts exterior and interior design by Reymond Langton that teamed up with Toby Silverton to developed her sleek and elegant profile. The boat's modern interior notably features a 20x10x6-metre tennis court. Her efficient hull shape is said to reduce drag by up to 20%. While she cruises at the maximum speed of 30 knots, a very special hybrid drive system allows
Aviva
to run at up to 11 knots, using electric motors only.
#5. 142,8 m S/Y A by Nobiskrug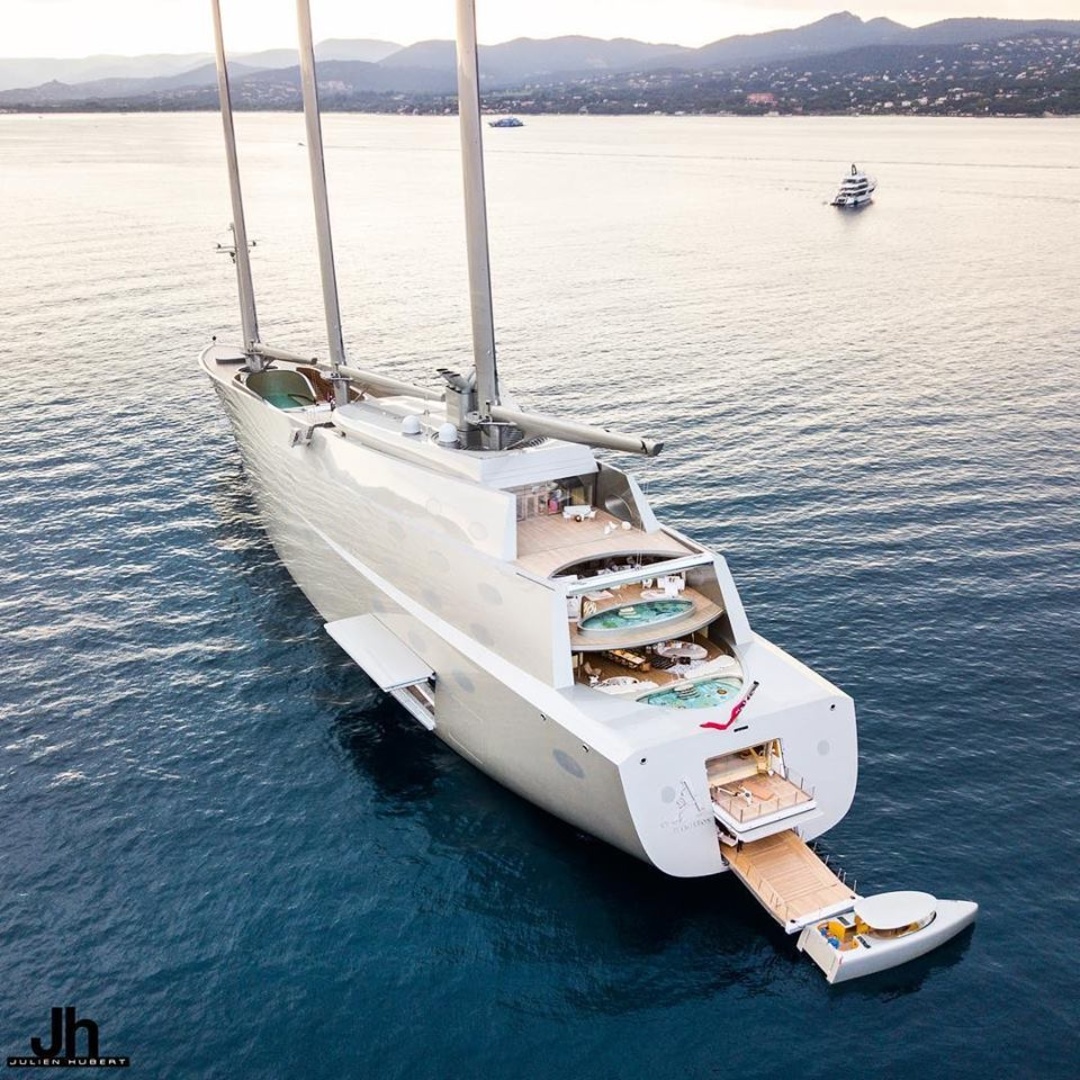 Photo by @julien_hubert

The yacht delivered in 2017 features masts stunningly taller than Big Ben. With the height of nearly 100 meters,
S/Y A
boasts over 12,600 GT of interior volume, just 3,100 less than
Dilbar
, the most voluminous yacht in the world. By this measurement, she's also 4.6 times larger than the largest sailing yacht in the world, the 108-meter
Black Pearl
.
The yacht powered by twin MTU engines of 4,827 HP each, is projected to reach her top speed at 20 knots without using her sails and feature cruising speed of 16 knots under transatlantic range of 5,320 nautical miles.