Traditionally, Sinot Yacht Architecture & Design presents its groundbreaking concepts at the Monaco Yacht Show. This year is no exception with Art of Life, a 115-meter concept yacht for art-loving and explorer-minded owners. Art of Life is a statement of elegance, a synthesis of beauty and functionality. Sinot Yacht Architecture & Design will reveal a detailed, over 1.5 meter (60 inch) long scale model of Art of Life at the Monaco Yacht Show 2018 (Parvis Piscine QP48).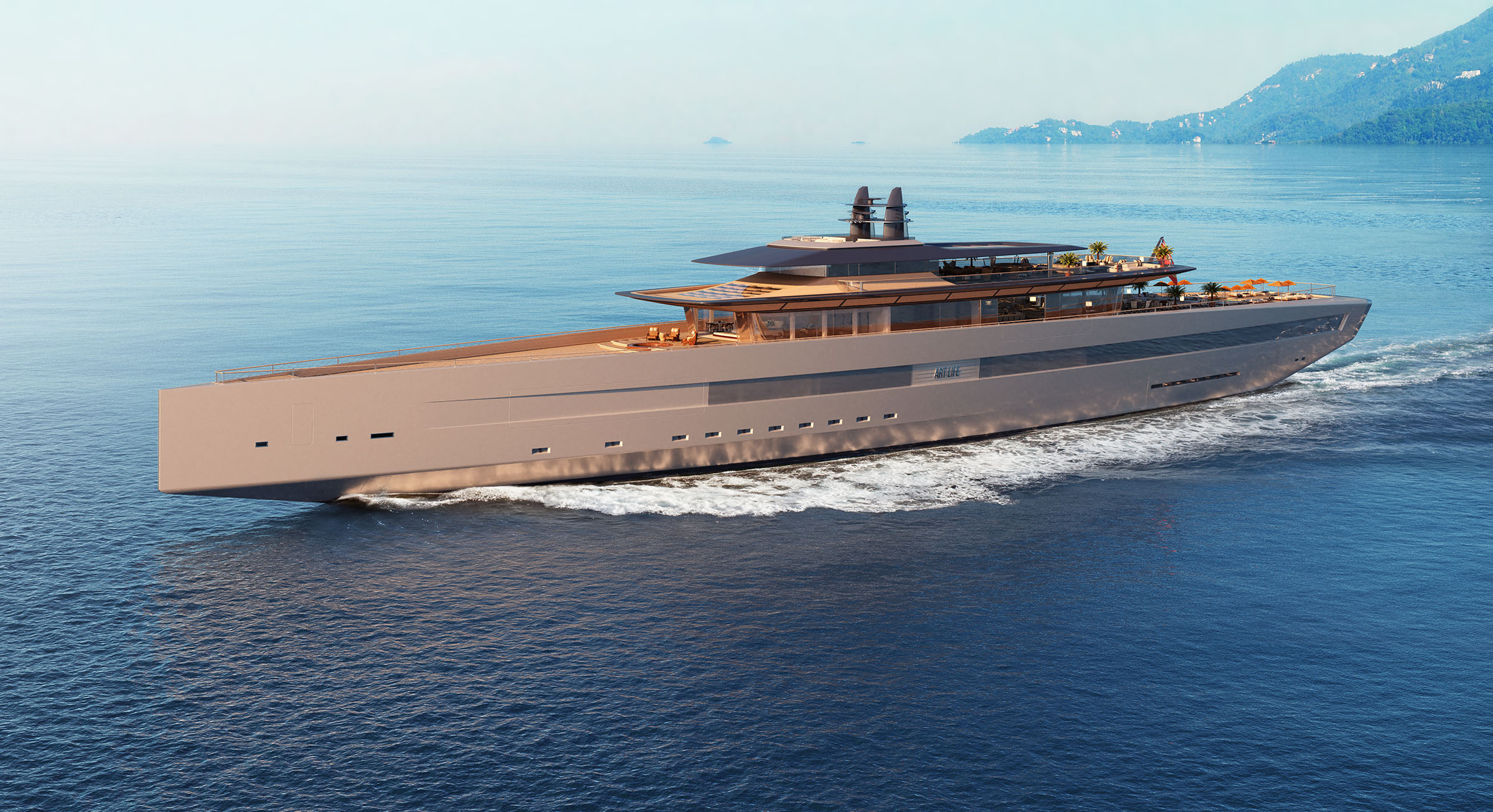 Art of Life is designed with an emphasis on esthetics and beauty, without compromising on functionality, space and technology. The striking exterior style, with its overhang at the stern and forward projecting bow, is reminiscent of a 16th century Dutch icon of shipbuilding, the schooner yacht. 'Schoon', meaning both 'good looking' and 'clean' in Dutch, led to the term 'schooner' which stands for a fast, versatile and efficient hull. Sander Sinot explains: "For Art of Life, we augmented this classic yacht type to an innovative motor yacht concept for the present day and the years to come. For the interior, we choose to focus on things in life that really matter, such as spending time with your loved ones, beauty and art. The integrated architecture of the design offers the owner a haven of privacy and the sensorial stimuli for both inner peace and exploration of the beauty and richness of the world around us."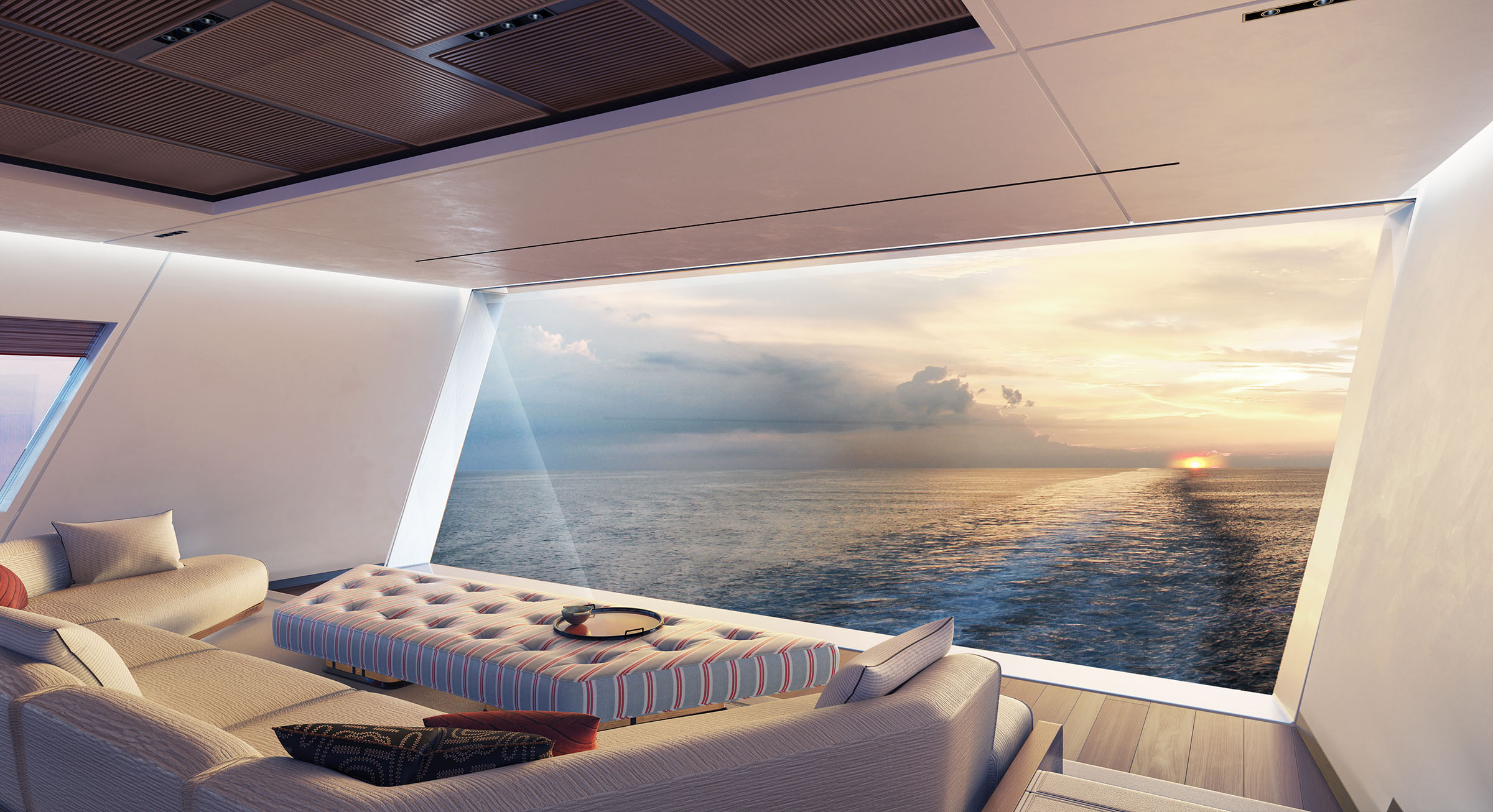 Sander Sinot: "Sometimes one can forget that our life has a limited amount of time, so one can question, how do we use the hours we live? There is no answer other than to invest as much time as possible towards the quality of living. Freedom, love and quality time with family and friends is key. With our yacht concept Art of Life, we want to address this as yacht architects and designers." On board of Art of Life, the ocean and skies are always nearby given the huge aft window from the stern lounge, the large windows and multiple skylights, the toy garage with fold down hatch for amphibious launches and the vast outdoor spaces at the upper and bridge deck exterior.
The spacious and refined design of Art of Life provides plenty of room to integrate all individual preferences of an owner. The architectural setup aboard is intuitive with a clear functional layout and a smart logic flow in the interior. This, combined with state-of-the-art and fully integrated technology, makes Art of Life a beacon of serenity. The entire design is about spaciousness, openness and freedom, as testified by the owner's state room and private lounge on main deck and upper deck. The Owner's lounge is reached by a private staircase and unfolds as a grand haven of light by multiple skylights and floor-to-ceiling windows, offering views all around.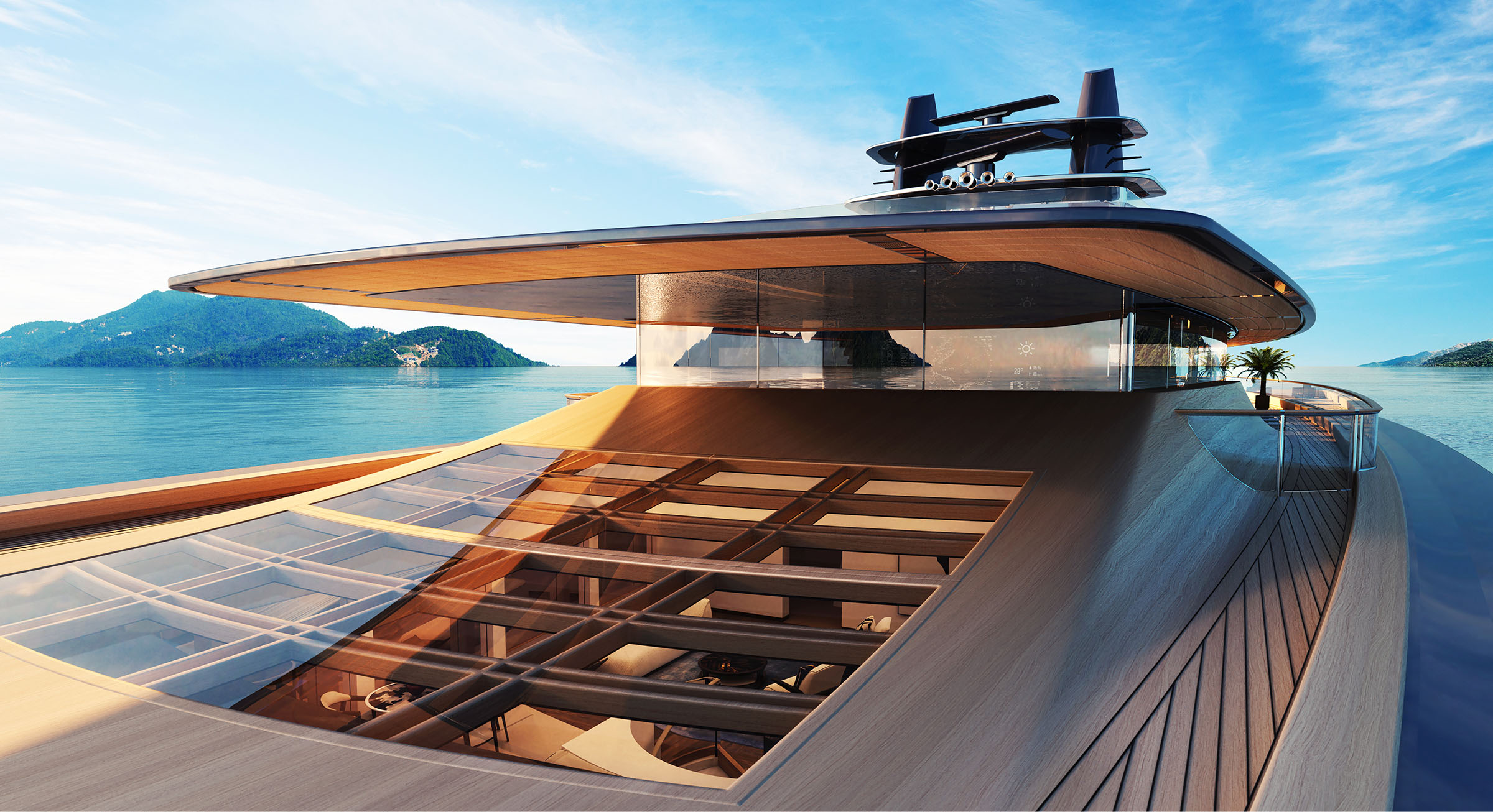 The panoramic stern lounge of Art of Life, with its large floor-to-ceiling slanted window,
offers a grandiose view of the yacht's wake as it disappears into the distance. The expansive upper deck lounge with full-glass facades and open decks and ever-changing views that will never cease to inspire. The indoor health & beauty center of Art of Life is located on the lower and main decks and features a connecting area with an open, architectural staircase for an exceptionally spacious effect. The flybridge atop of the bridge deck, unique by design and function, is perfect for enjoying expansive views of the surrounding world with family and friends. The vast exterior al fresco spaces are perfect for dining, lounging and partying at sea or in port.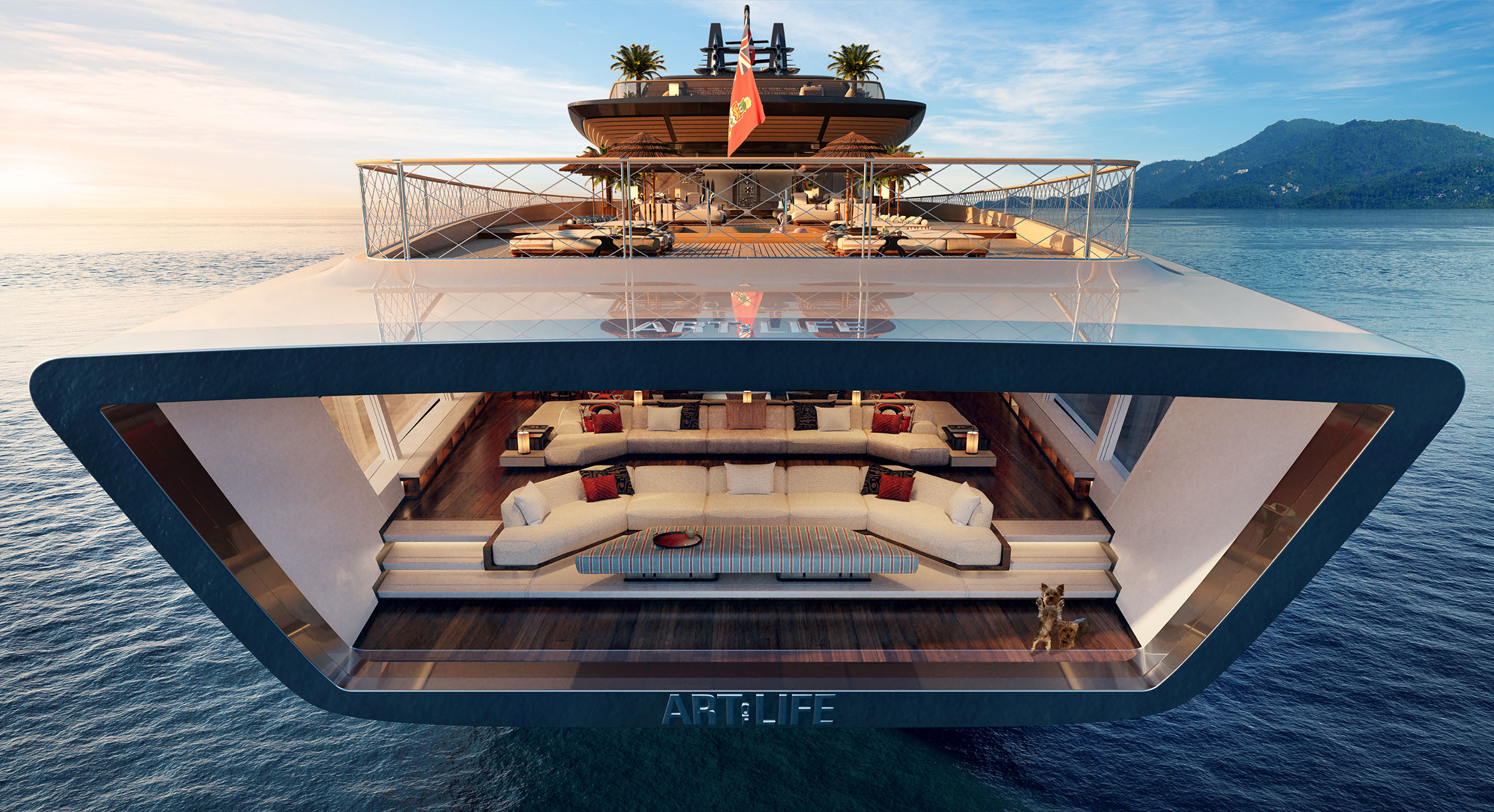 All four decks are designed based on fitness for purpose, resulting in maximum comfort for the body and soul thanks to the large indoor pool, sauna, treatment, hair & beauty and massage areas and stern lounge, which boasts a 384-inch retractable cinema screen. The gym and relax area at the health & beauty center feature fold-down hatches to the water level offering amazing views over the seascape outside. This all lends to a pure and aesthetic interior, using precious materials, rich detailing and superior craftmanship that result in serenity and balance. Luxury is inherent but never a statement in itself, merely a facilitator of onboard experiences.
Like other concepts Sinot Yacht Architecture & Design has presented over the years, Art of Life is ready to be built. This concept is designed for discerning entrepreneurs, connoisseurs and explorers who want to express their individuality. Art of Life: full of art, full of life."