Tommaso Spadolini
reveals the design of the new Explorer 49.5. The project, started a year ago and commissioned by an Italian owner, is now in the final stages before the start of construction.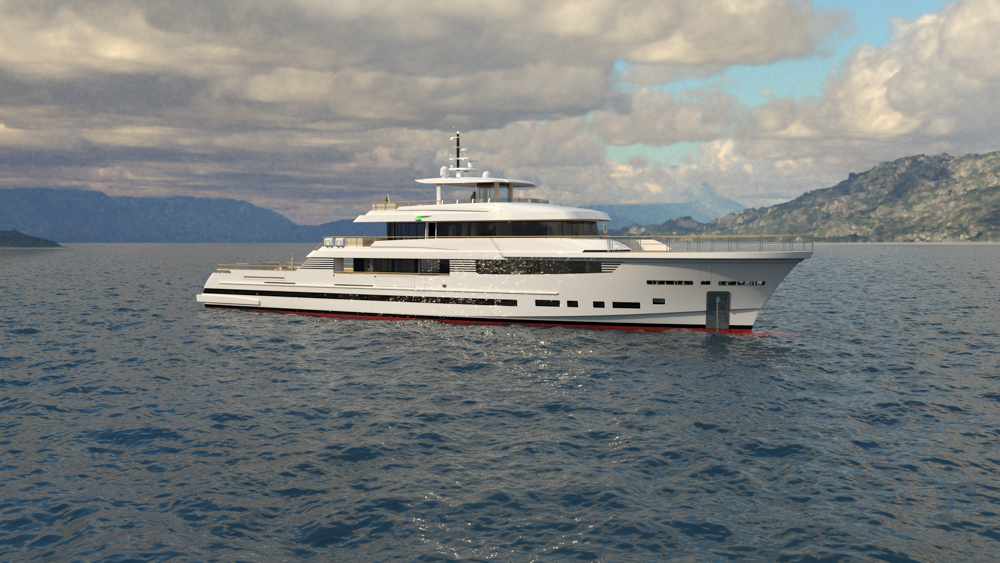 "The owner's demands were very clear from the very beginning," says Tommaso Spadolini. "First of all, to have large spaces, with as few differences in level as possible, and to have them covered and protected from the wind, so that the yacht could be enjoyed not just in the summer but mid-season as well. Then, they asked for a lift connecting all the bridges and, finally, for a flying bridge that wasn't a classic... flying bridge!"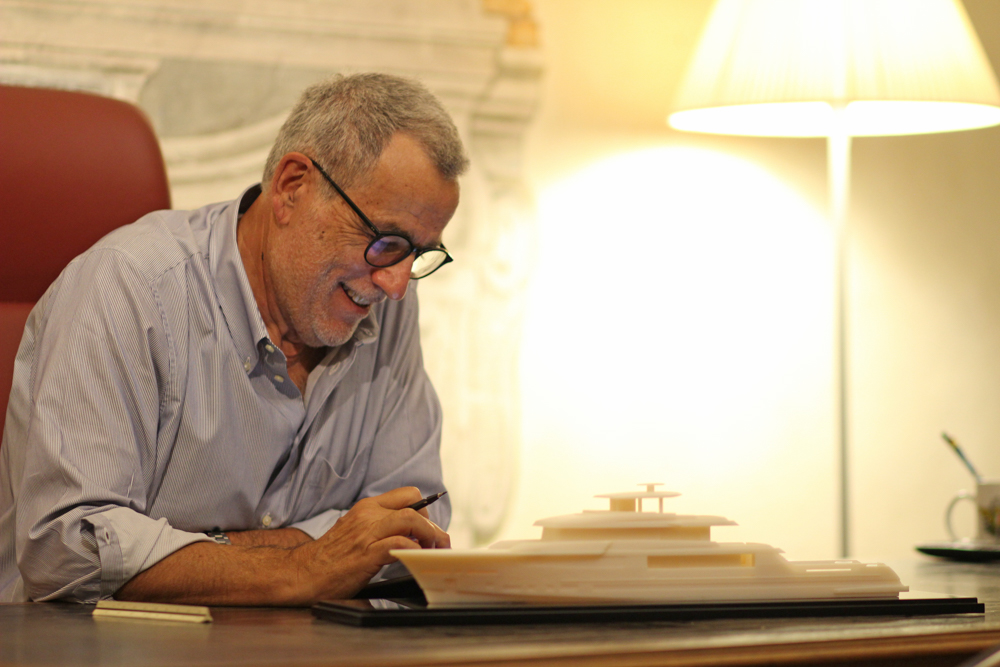 Tommaso Spadolini

This is why Spadolini designed a flybridge – which can be reached by a lift, a staircase for guests and a service staircase for the crew – that was not just an area to relax in, with the classic "structural" sundeck, but a real meeting place for the owner and his family around the central galley unit, the large worktops and the table for twelve. In addition to the protection provided by the hardtop, it is possible to fit a "sail-inspired" sprayhood, which protects the flybridge on three sides when at anchor in a roadstead.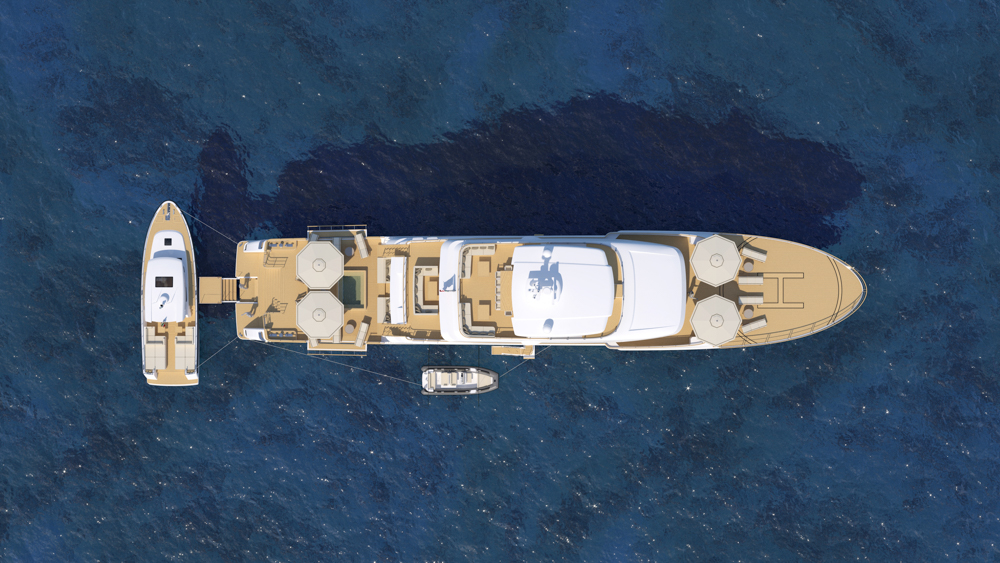 Transforming spaces – is one of the distinguishing features in the exteriors of this Explorer 49.5. For example the absence of fixed sunbathing areas was a specific request. Umbrellas and sunbeds can be removed as required.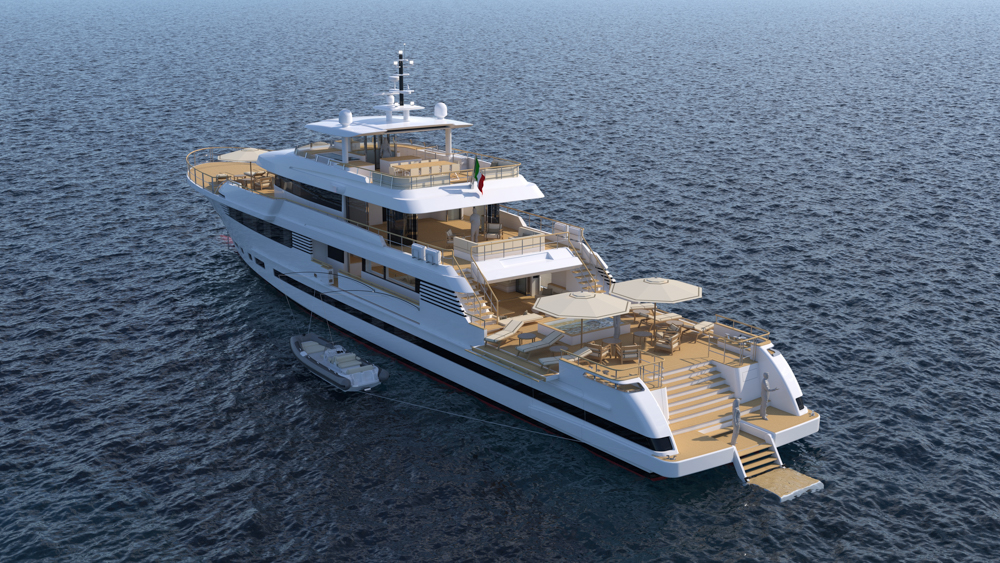 Sunbeds and umbrellas also furnish the large flush deck cockpit that conceals a swimming pool. When closed, it remains perfectly integrated in the flooring; when opened, a hydraulic system raises it by 70 centimetres and it can be filled with sea water and enjoyed while sailing. Moving towards the stern, the transformer in the centre of the large swim platform allows people to get on or off the dinghy comfortably.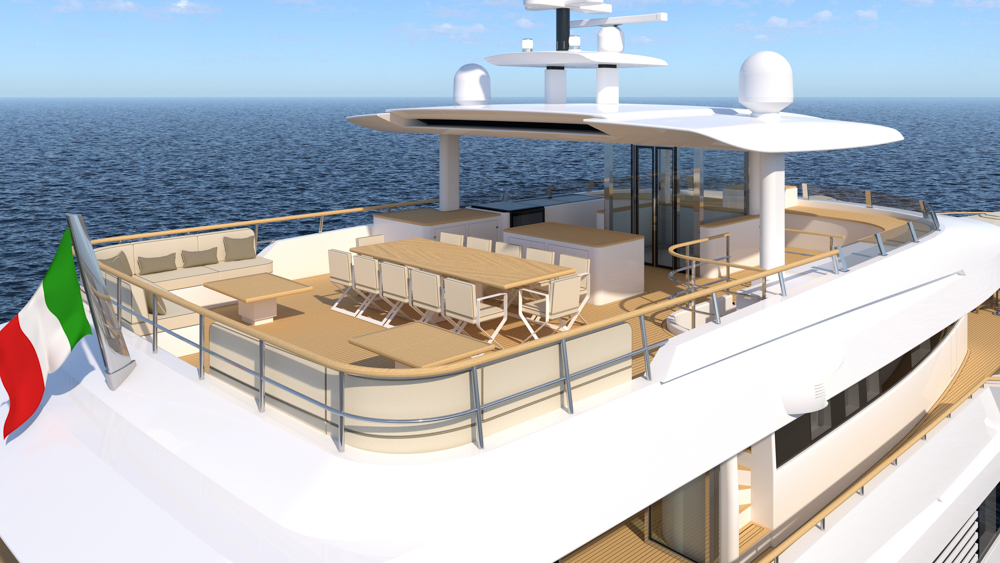 "We also designed a second service tender, because one of the owner's requests was that the side-opening aft garage should be able to accommodate a tender of at least six meters, in aluminium, with a bow that can be opened to bring ashore the motocross bikes and the quad that will be on board," says Spadolini. "A rescue boat will be positioned at the bow."
Another special feature of the yacht is three galleys. The open galley on the flybridge, the professional main galley on the lower deck, and a private galley on the main deck for the owner and his guests. In terms of the sleeping area, a classic layout was chosen. On the main deck we find the full-beam master suite with study, walk-in wardrobe and a double bathroom with central shower.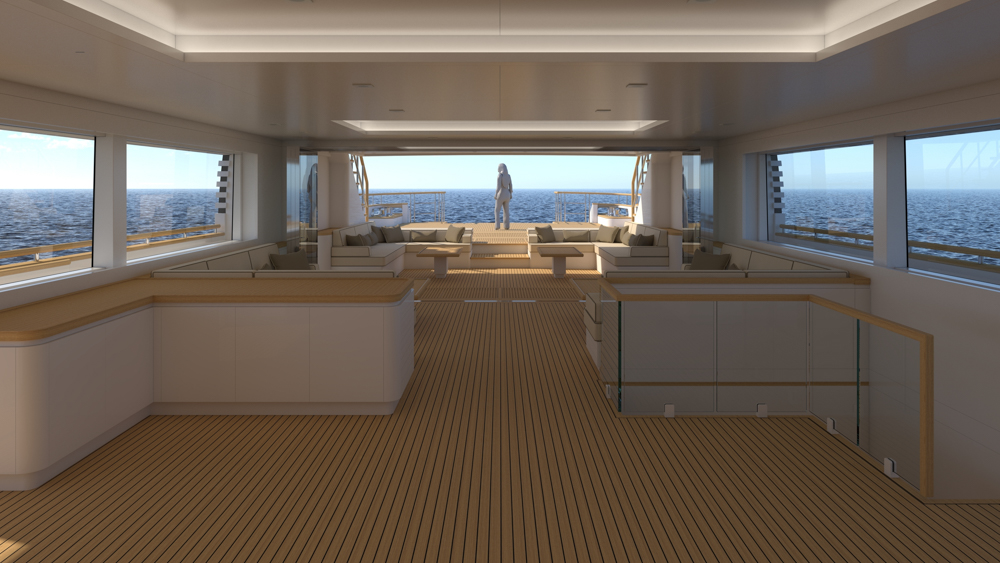 The Explorer 49.5 will be built with a steel hull and an aluminium superstructure and Tommaso Spadolini has managed, in these twelve months, to keep it under 500 GT: a very important feature for a 49.5m yacht and also a request from the owner.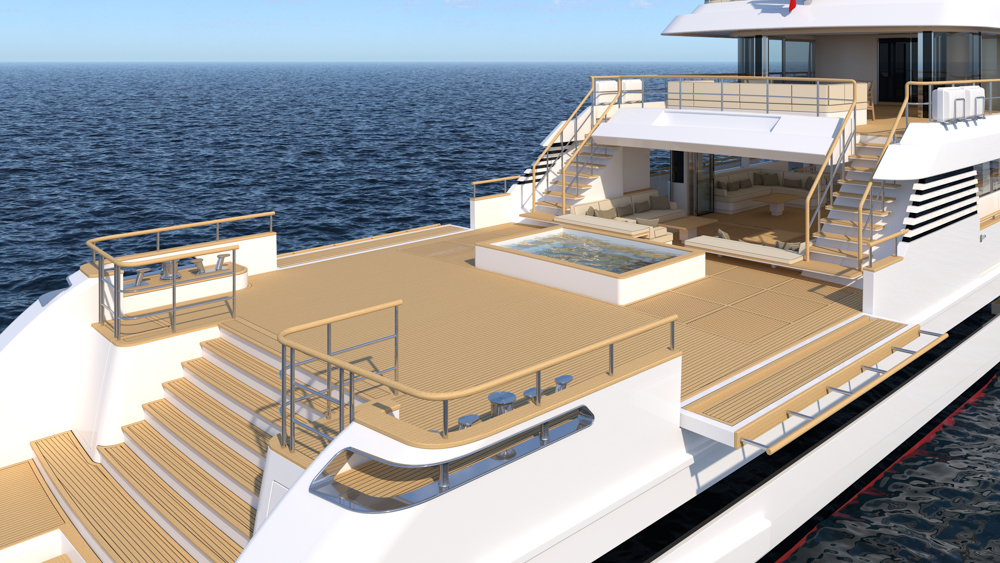 "We are currently finalising the full technical specification: the Explorer 49.5 will have a guaranteed transatlantic range with a speed of ten knots using CAT engines. Everything has been designed to be able to safely cope with extreme navigations such as those in the Arctic Sea."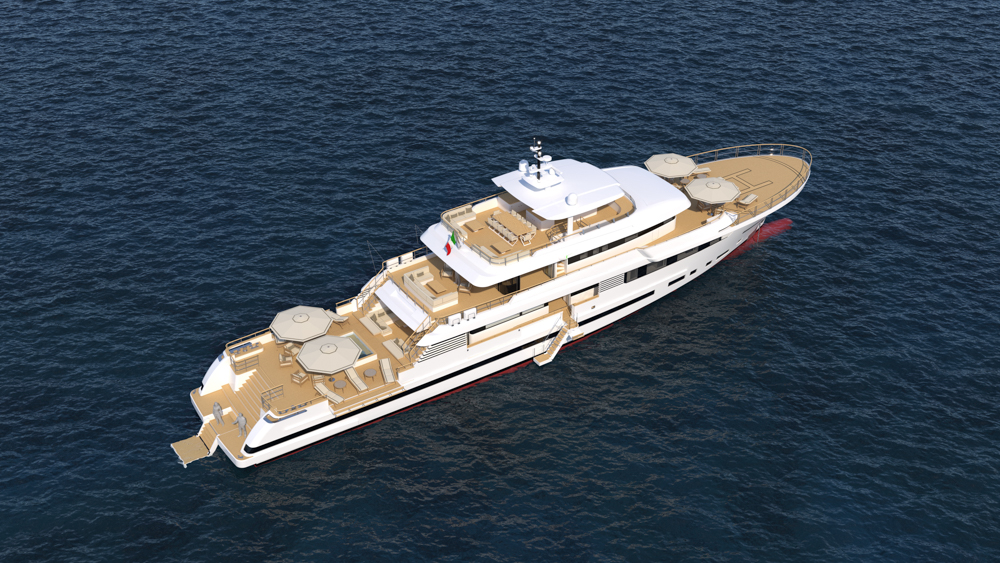 With the project now almost complete, it is time to choose the shipyard that will construct it. "We are considering several possibilities," Spadolini concludes. "For now, all we can say is that it will definitely be built in Italy."
Credits: Tommaso Spadolini